Stockholm is a city on the water, looking into the Baltic, passed its many islands, the city itself forms a crosshatch pattern of islands connected by bridges over the inlets and rivers. In the winter many of these rivers freeze, and its common to see the locals skating across them.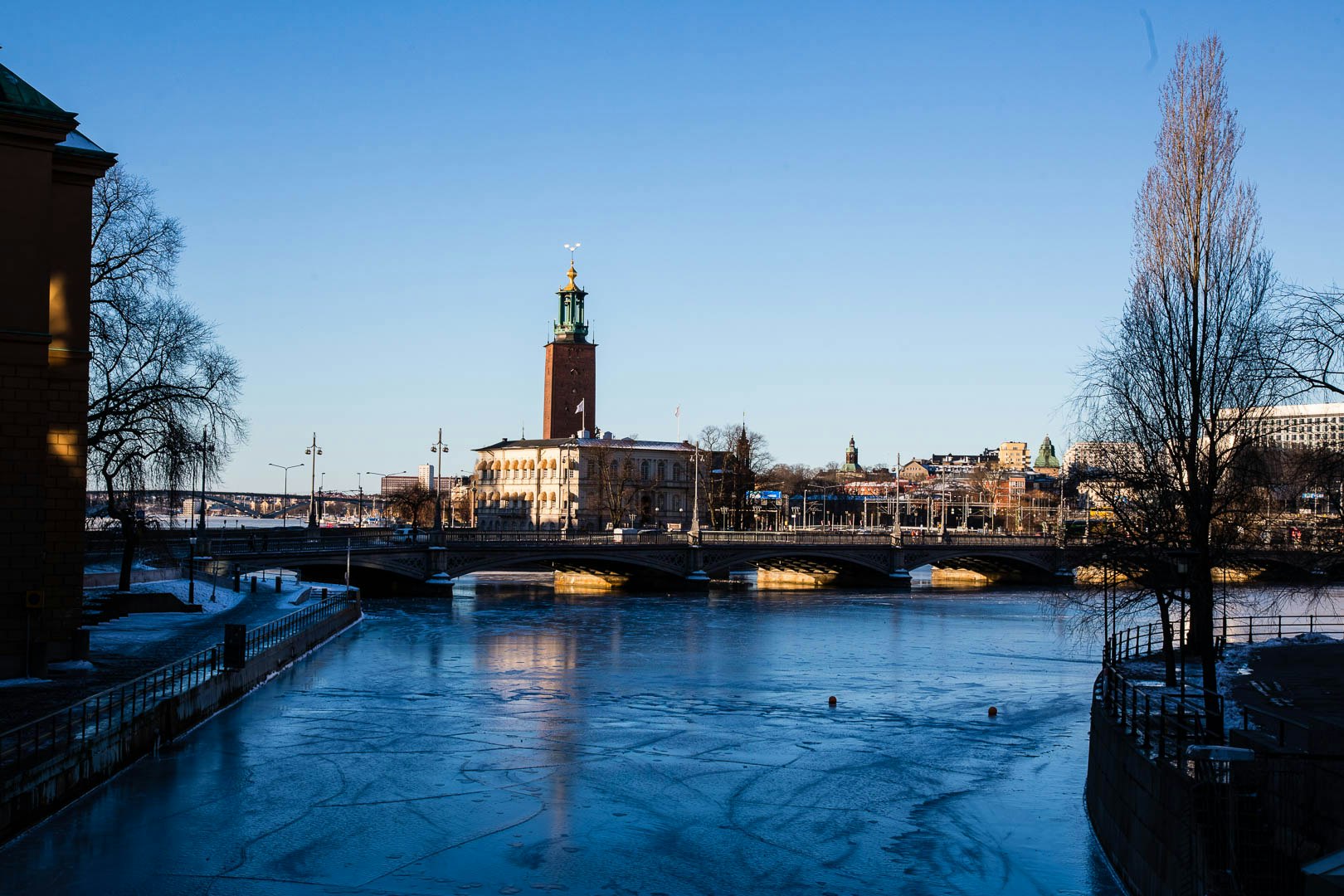 The temperature was bitingly cold, reinforcing why in England when it is cold we say 'it's absolutely baltic' and the fingerless wool gloves I use for photography in the cold were not up to the task, reminding me that this time last year, in Oslo I was wearing thin running gloves below they to keep out the wind and chill.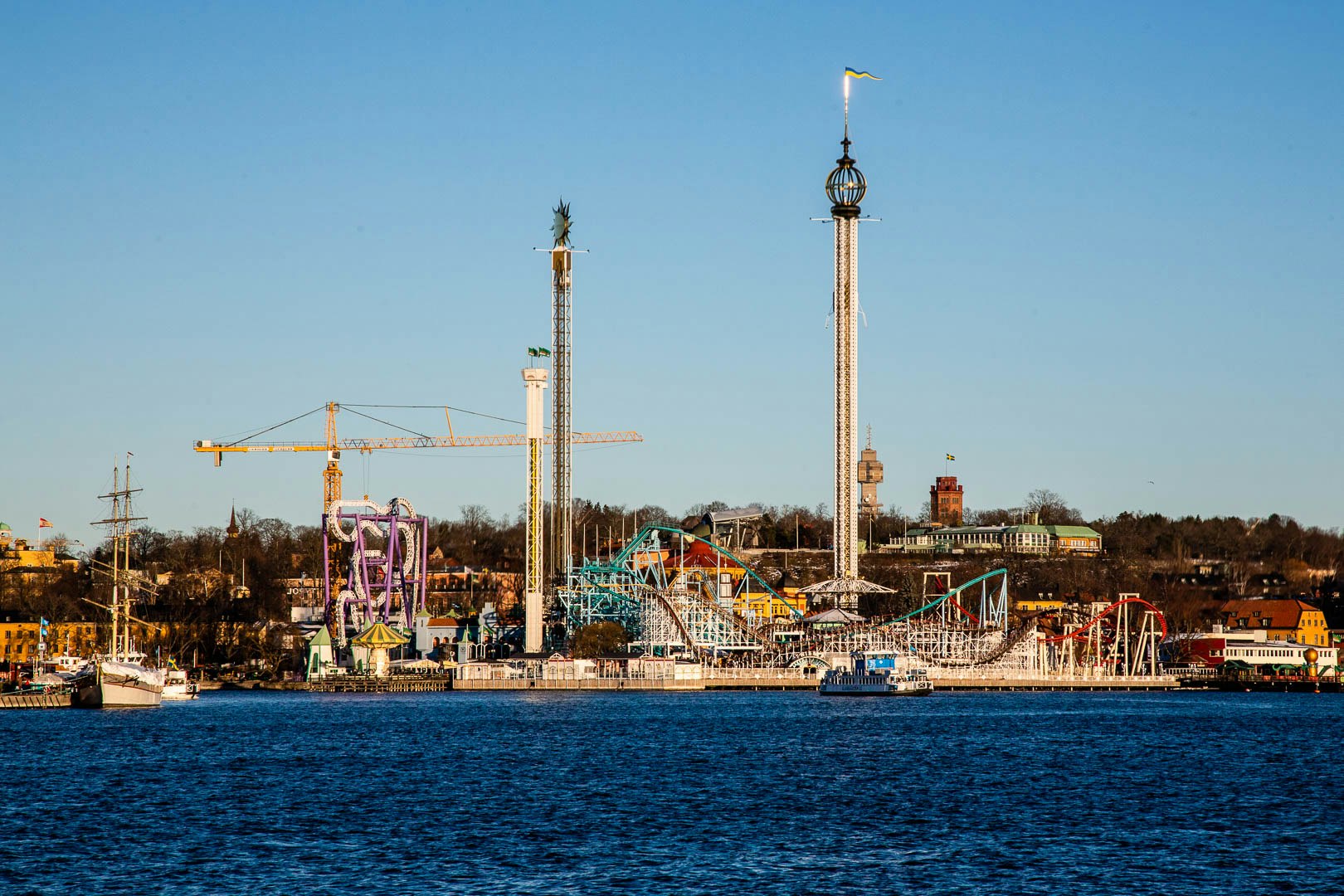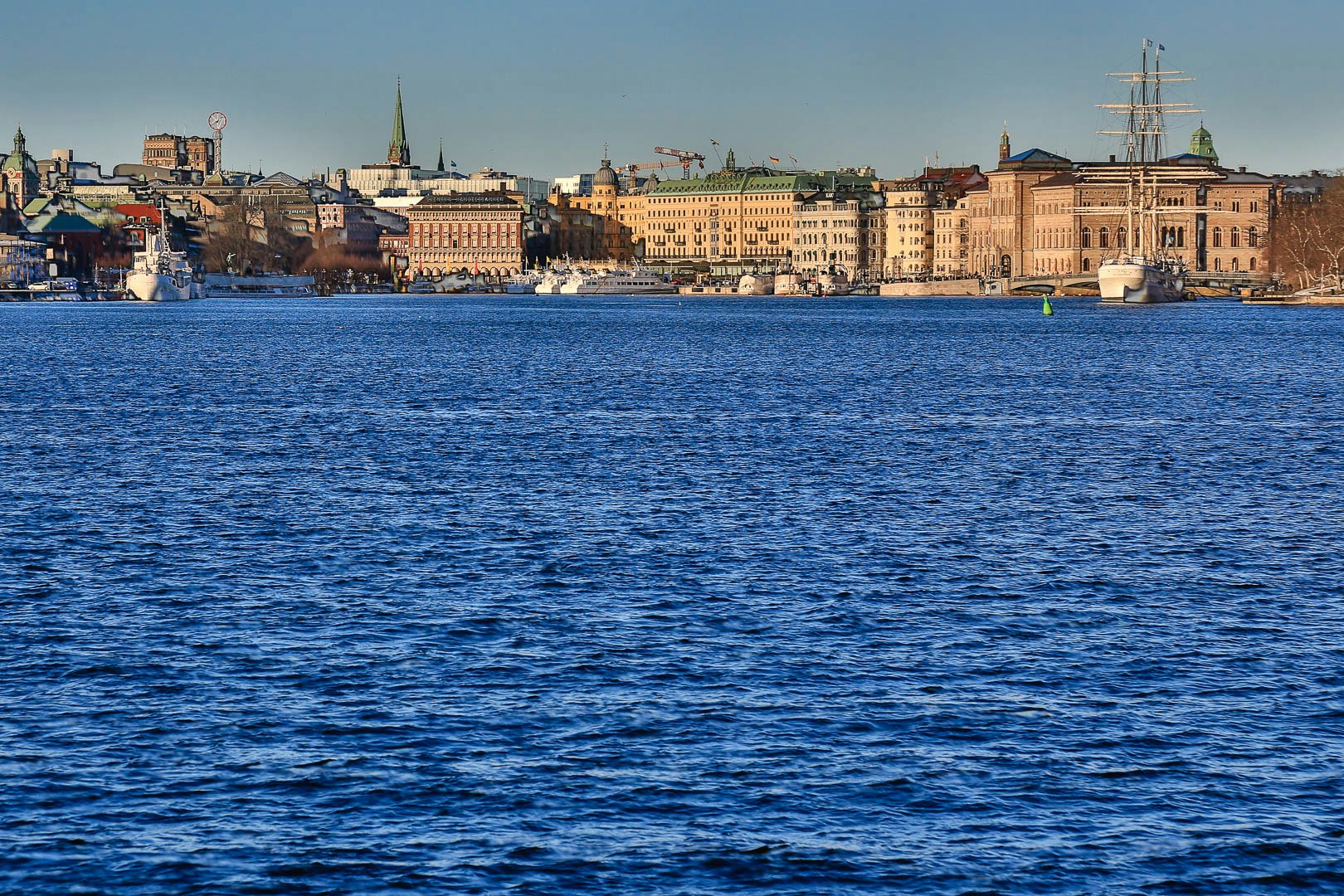 Having bought a new jacket the night before on an impulse, I then bought gloves to match and to keep frostbite from my fingers. With my plan of Seeing Sweden including Umeå in March and Abisko in December, wool lined leather gloves seemed a sensible investment.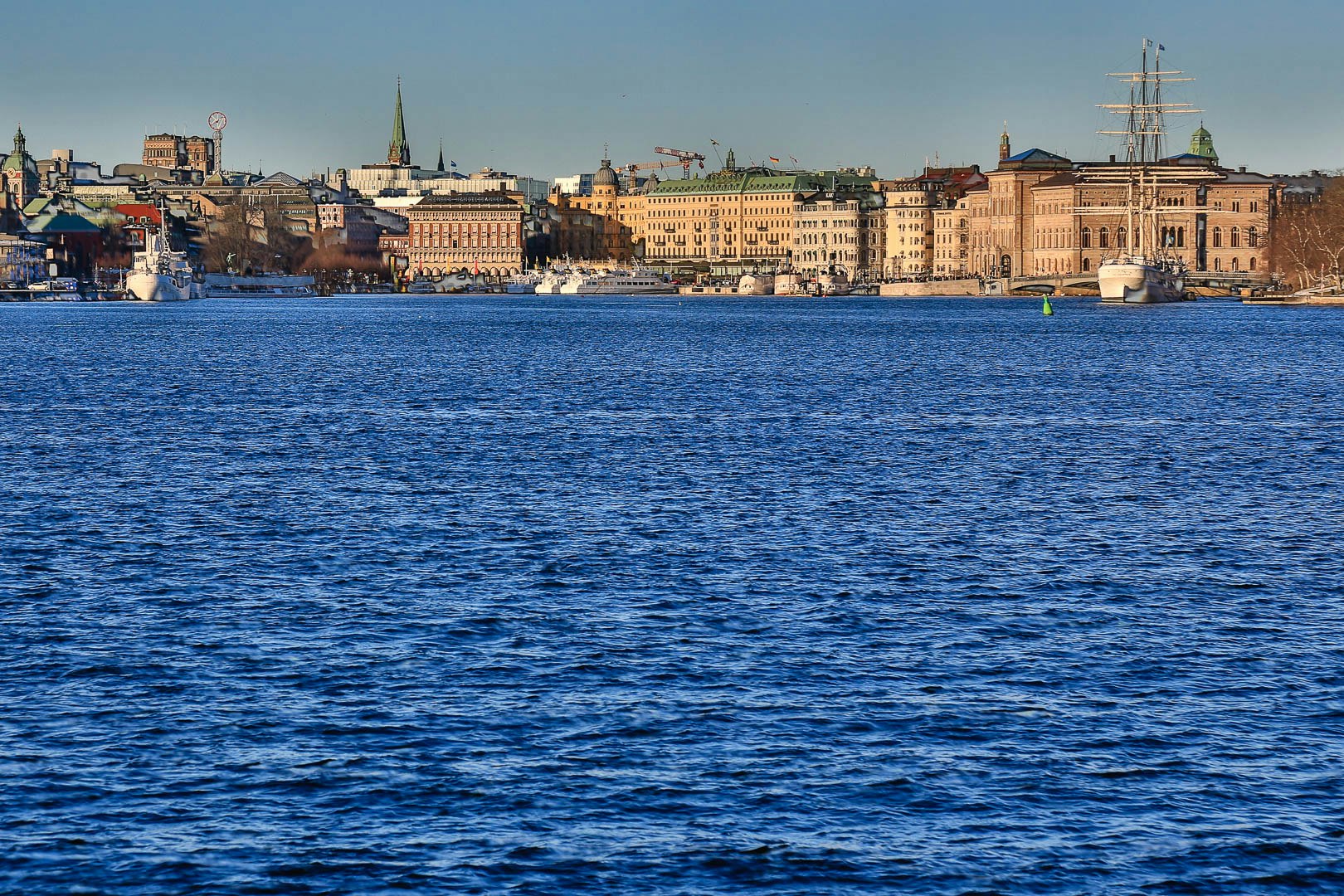 Like many Scandianavian countries, Stockholm is a mixture of old and new architecture, and church spires are common sights on the landscape. Combined with the modern glass buildings and the low winter sun reflecting from the ice its a striking, if sometimes bleak city.