Venice Beach, Los Angeles
If Camden was on the beach in the late '90's it would be Venice Beach now. Alternative is the watch word, with leather, dreadlocks, skateboards and dyed hair and clothes.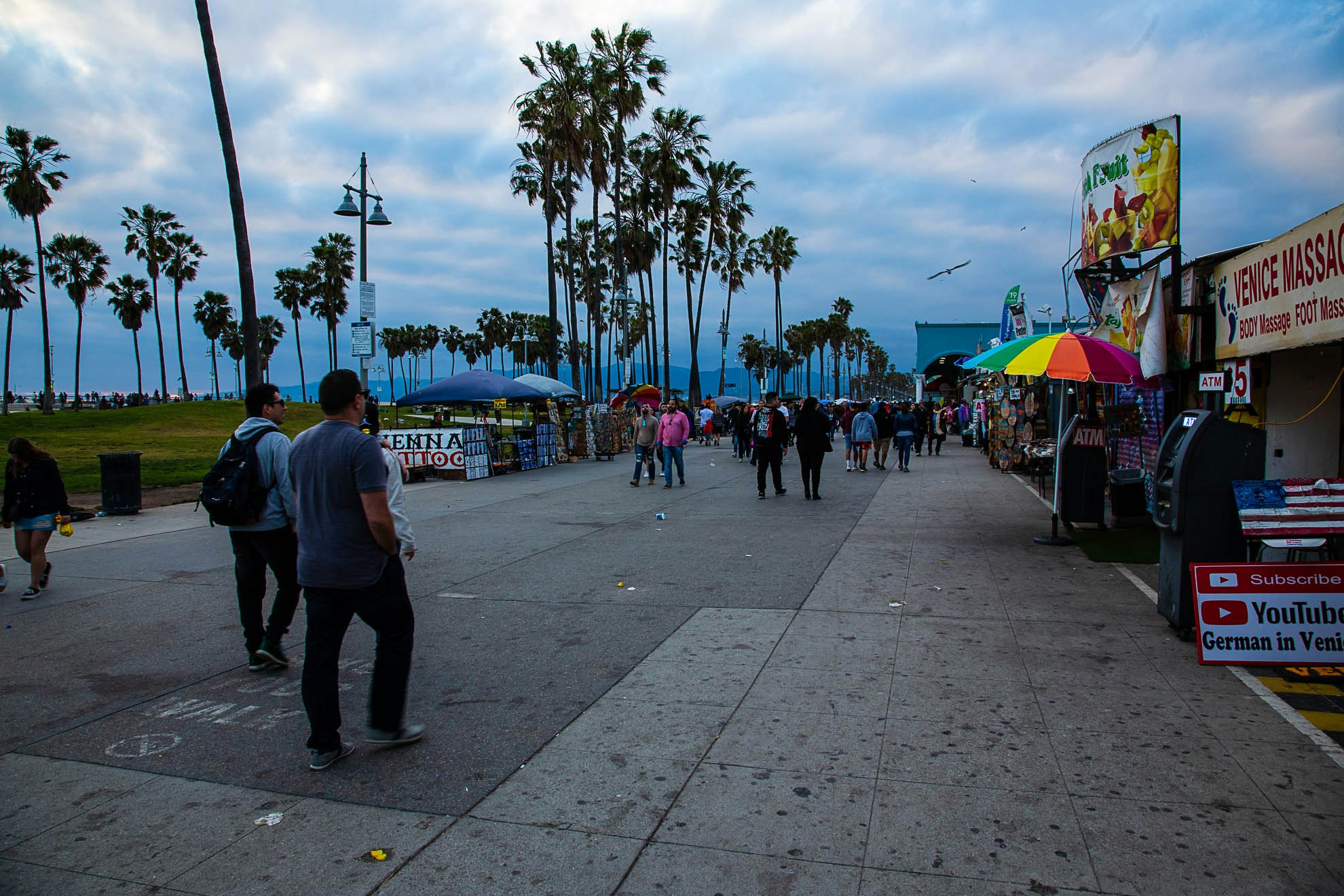 Legalisation of marijuana has made the substance ubiquitous along the beachfront, the smell is almost overpowering and no doubt helps generate a roaring trade at the various snack shops along the promenade.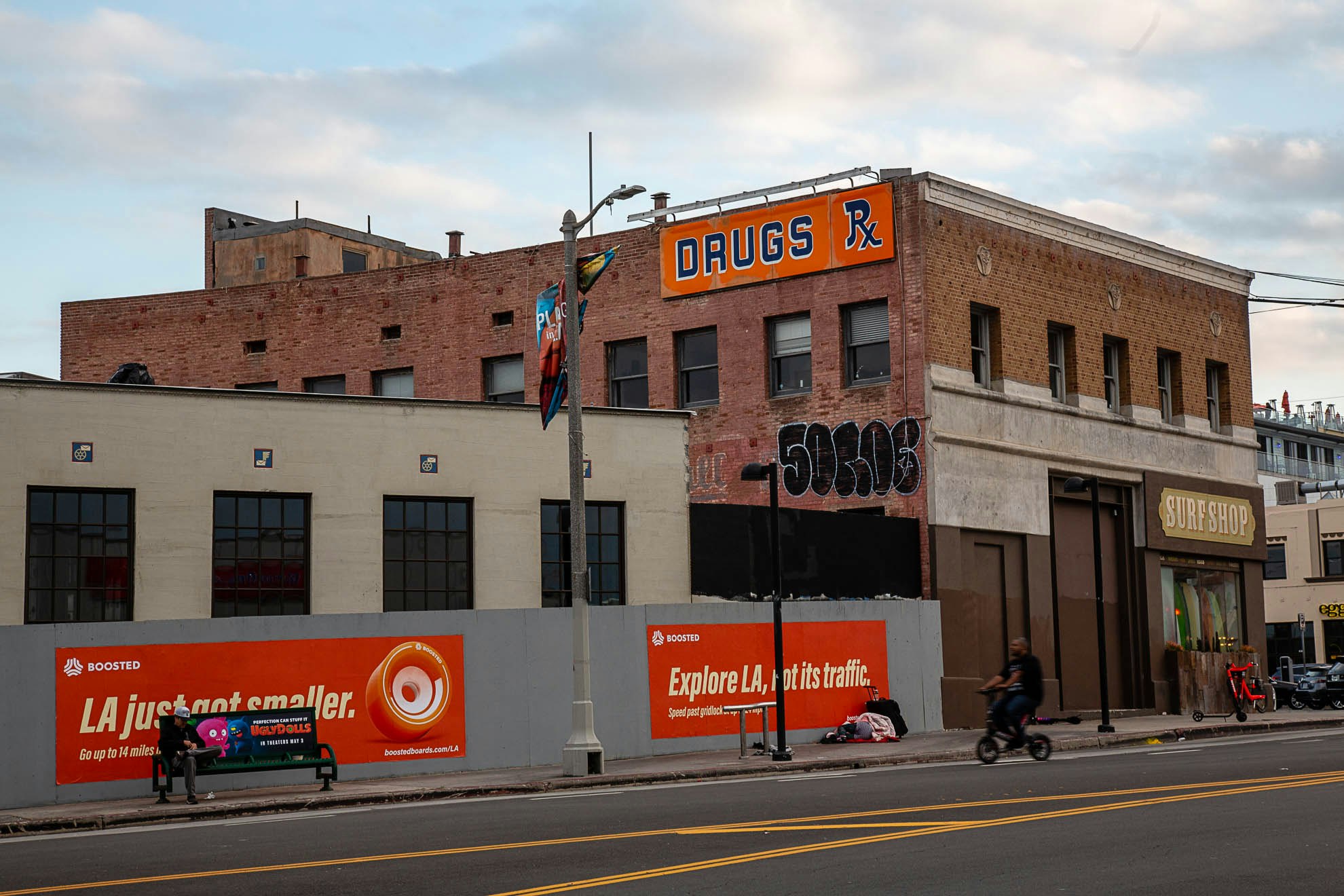 Graffiti is everywhere, from the professional to the very amateur and stalls run parallel to the shops on the beachfront offering everything from souvenirs to palm readings to just wishing you positive vibes.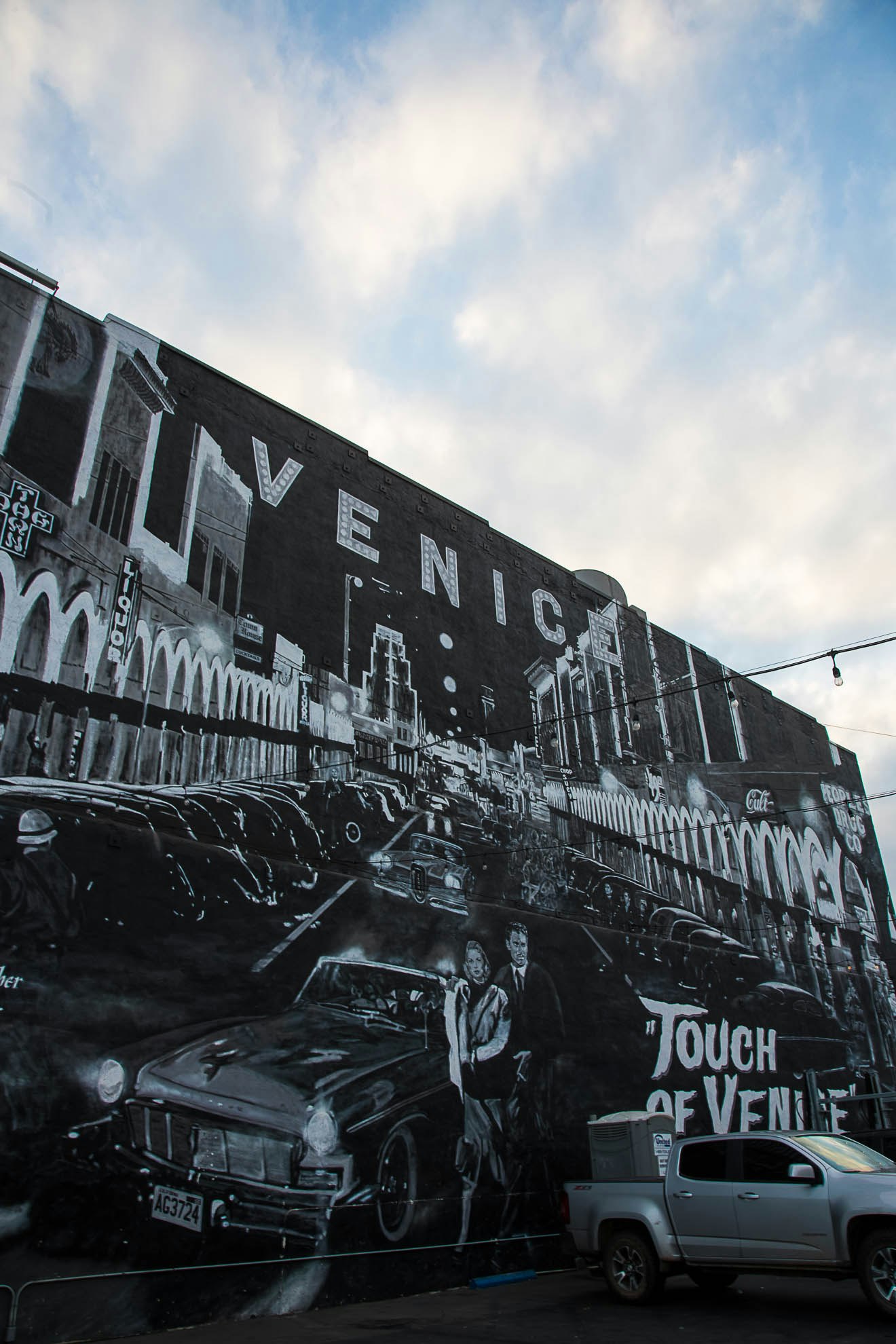 Homelessness is a problem across LA, and it is very obvious along the beachfront the combination of the accepting atmosphere of the local alt crowd and the temperate climate makes it an ideal spot to camp out.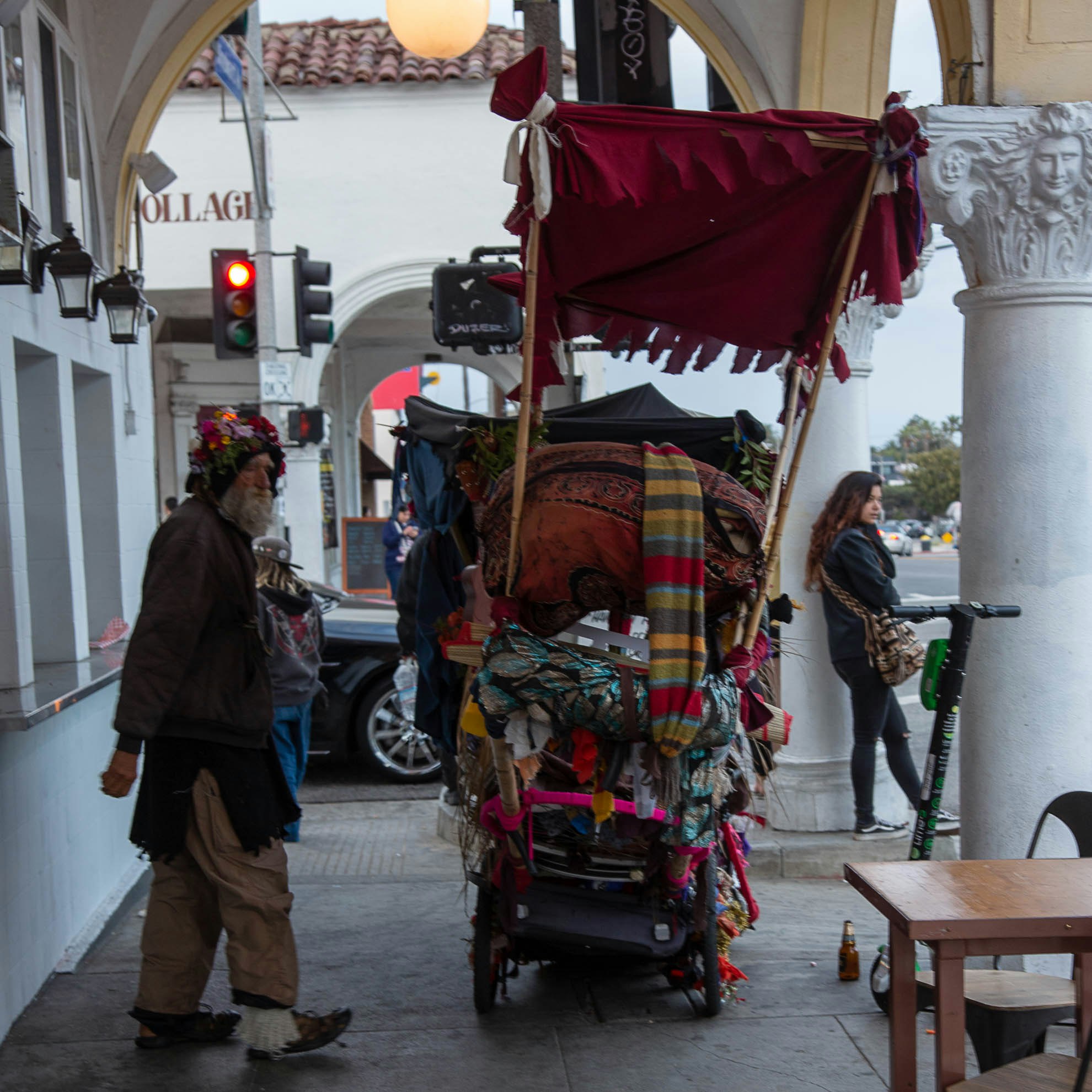 Muscle beach is here, somewhere Ive visited in past travels, as is a skateboard park. Walk far enough along the beach and you reach Santa Monica Pier and the more upmarket tourist spots.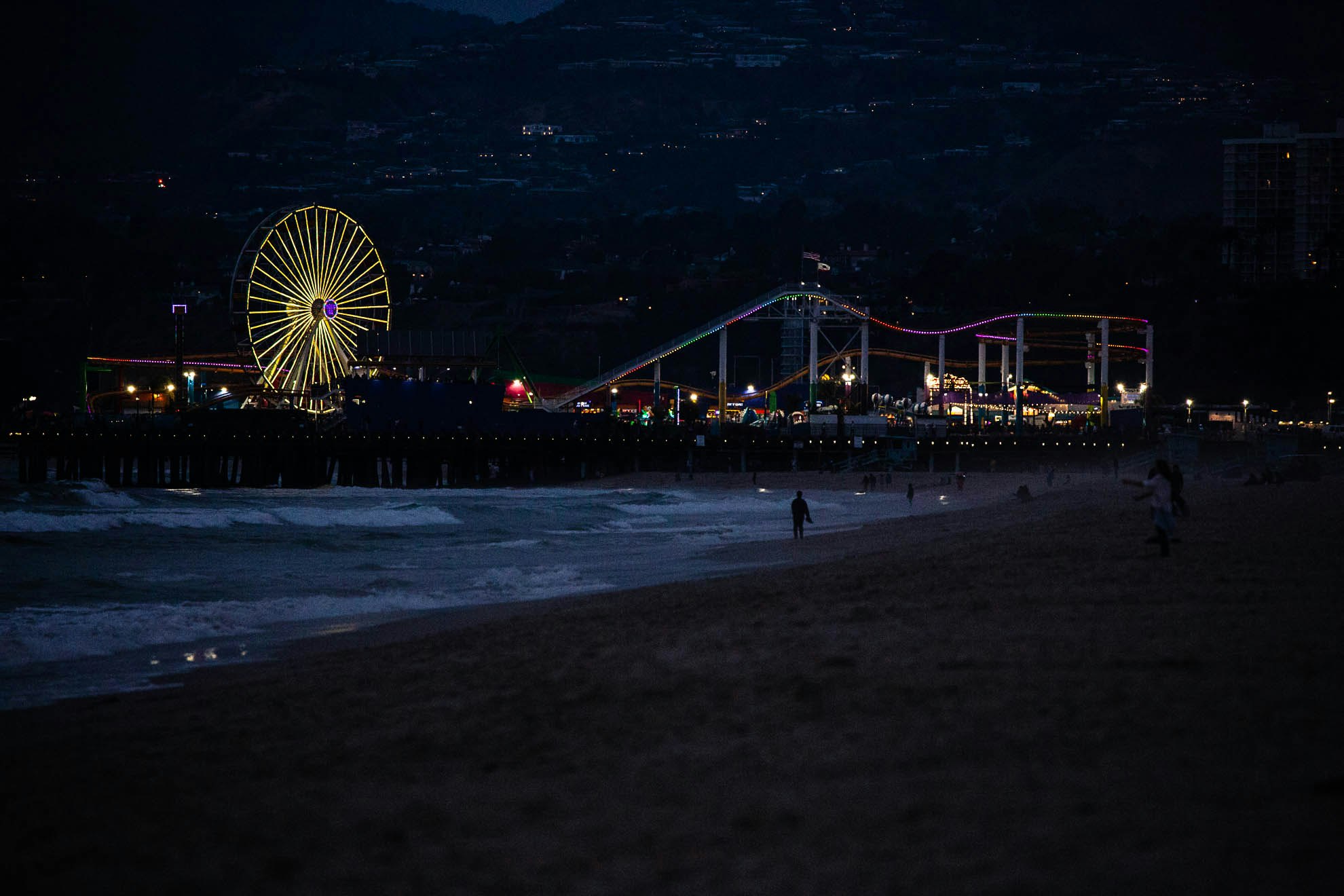 The beach, as it faces the pacific looks into sunset. Whilst there was a lot of cloud cover during my stay, it is always worth stopping to take a look as it can be spectacular.