Finding lunch was a challenge. I don't think we'd really realised how religious Italy still is, at its core. In a relatively small town like Turin many places are still shut on Sundays. We tried a number of well rated restaurants before giving up, thinking we'd try the cafe in the up-market deli. This was busy with no tables and as the tables were scatted around the isles people shop along it is a peculiar vibe to try and eat in.
We then went over to Roadhouse Steak in the cinema, in the sure and certain hope a cinema restaurant would be serving and would be large enough to accommodate two people. It was and it could. We then had a very mediocre meal, as you'd expect at that kind of venue before ordering a 'mytaxi' cab into town. To make it clear how mediocre it actually was, my friend ordered the 'all you can eat ribs' and didn't bother after the first serving.
It took about 15 minutes to arrange and arrive as it seems the online booking of cabs is not a common thing in Turin. Uber is unavailable and mytaxi doesn't have a lot of taxi's to its name. This also became a common refrain of our trip. The driver who did arrive was excellent, he called at the start to confirm we would be there at his estimated arrival time and then called when he got close to ensure the pickup location was understood. He took us into town and dropped us at the Egyptian Museum.
For a town like Turin the Egyptian Museum is very large, but as a famous archeologist once said, the road to Egypt starts in Turin. The museum starts at the basement floor, with the first exhibit being a Roman artefact (an irony they happily acknowledge in their audio guide) before taking you up to the top of the building and letting you work your way down. The museum is very good and the audio guide has a lot of information, but it is perhaps disappointing that the most impressive items, the statues, are all gathered (with a few minor exceptions) on the last floor you visit, but that also builds up the impression and expectation.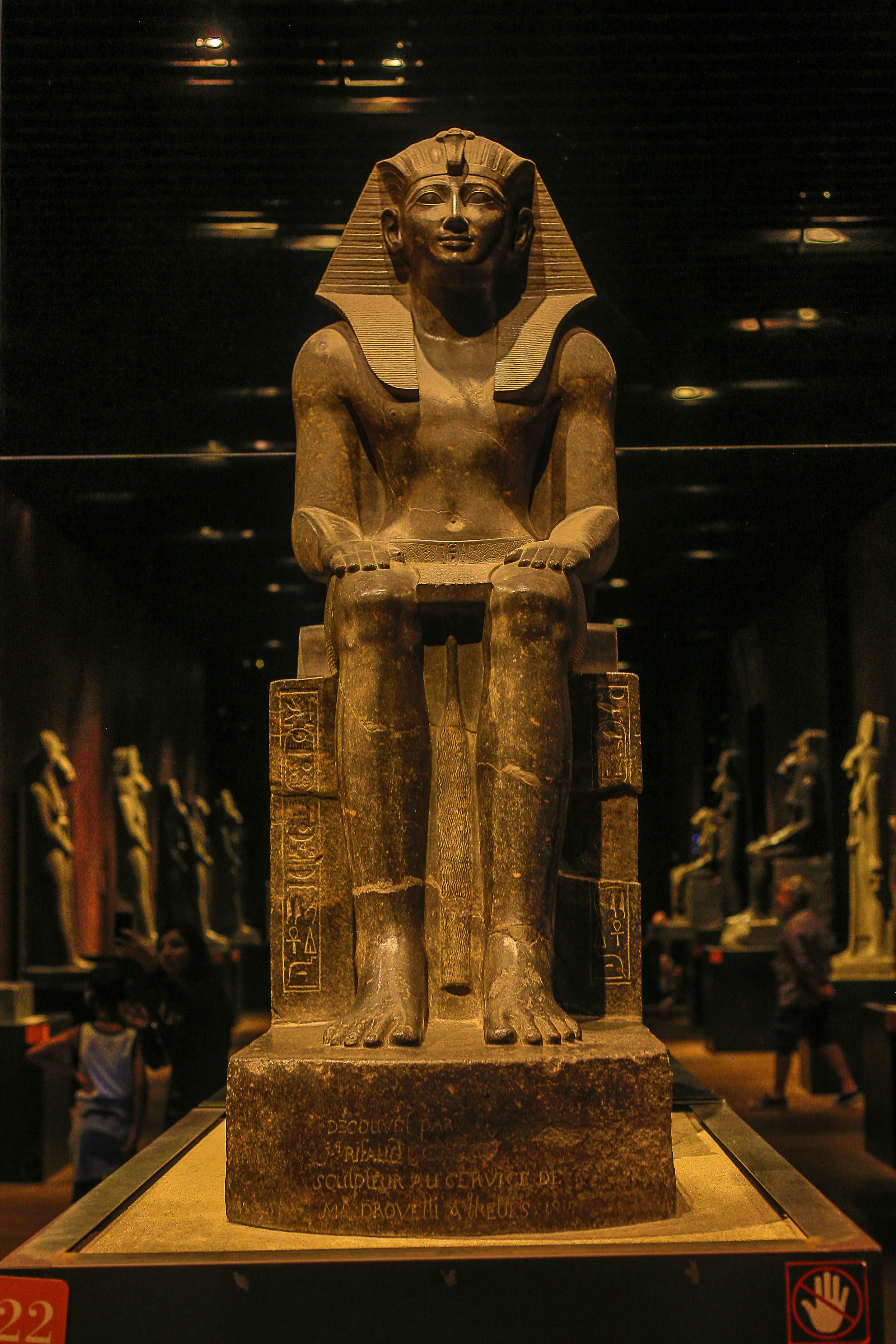 What is interesting is they have a few sections of 'material display' where they show off the backlog of items that perhaps would never get a case to themselves but are interesting. 40 or so head rests, a dozen pots. Half a hundred models for the funeral rites. It is an insight into the challenge a museum has of having a number of 'boring' items that are still important scientifically. It is also something I've never seen another museum do, crowd some their less 'sexy' items into cases to be seen as a sideline.
After the museum we walked up to Castle Square, where the Palazzo Madama and the Royal Palace are based. It is an impressive location; spacious but full of people. We wandered into the grounds of the Royal Palace, but by this point, my friend had had enough of museums and so we left by a side entrance to see the Porta Palantina, the Roman city gates, and also a park where the homeless congregate and people exercise their dogs.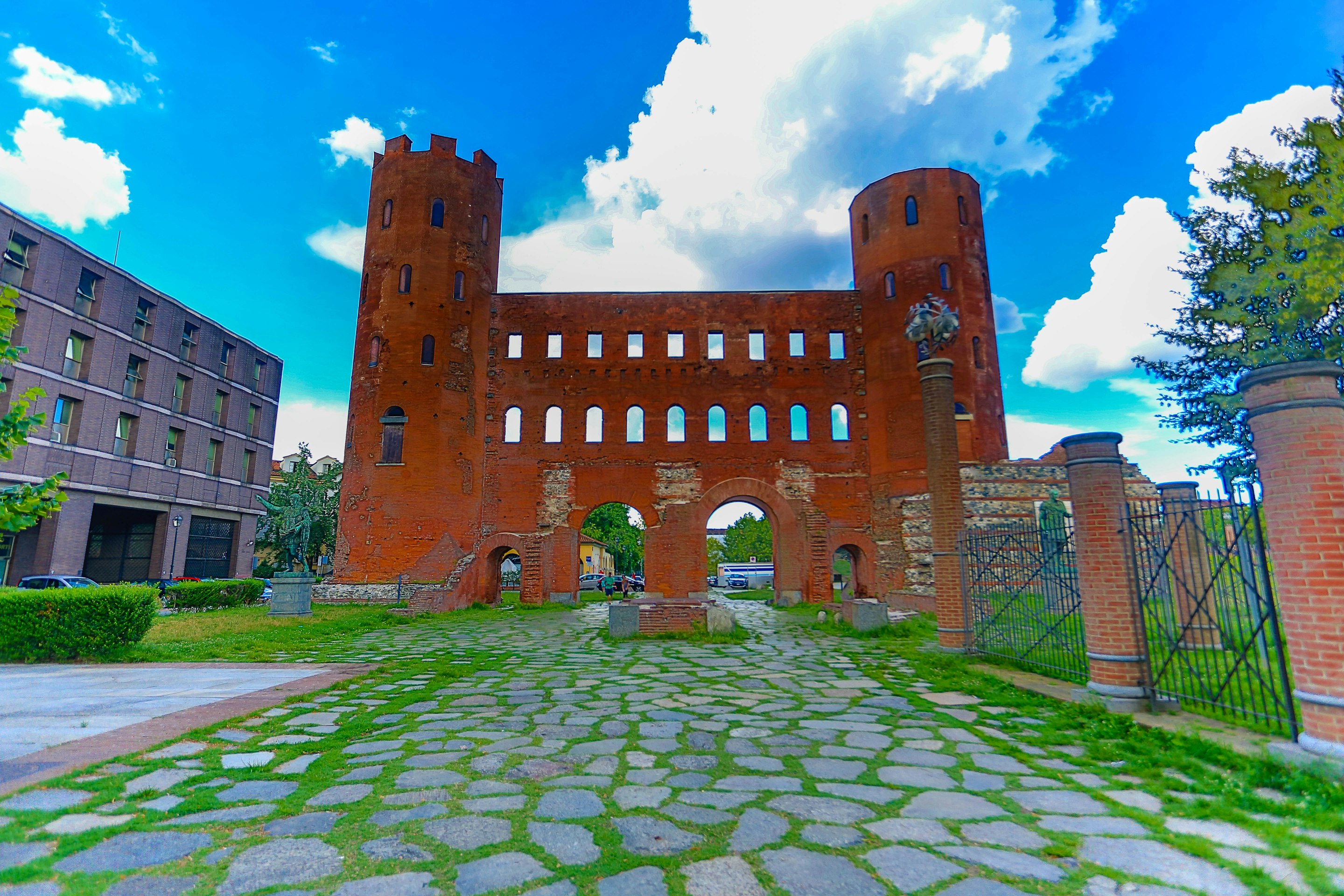 One of the more remarkable things I found about Turin, is the disparity in the architecture. Roman vies with renaissance. Modern and medieval share a square. It could come across as patchwork, but instead it gives a sense of eternal continuity. Turin has been here for centuries and is always embracing the new.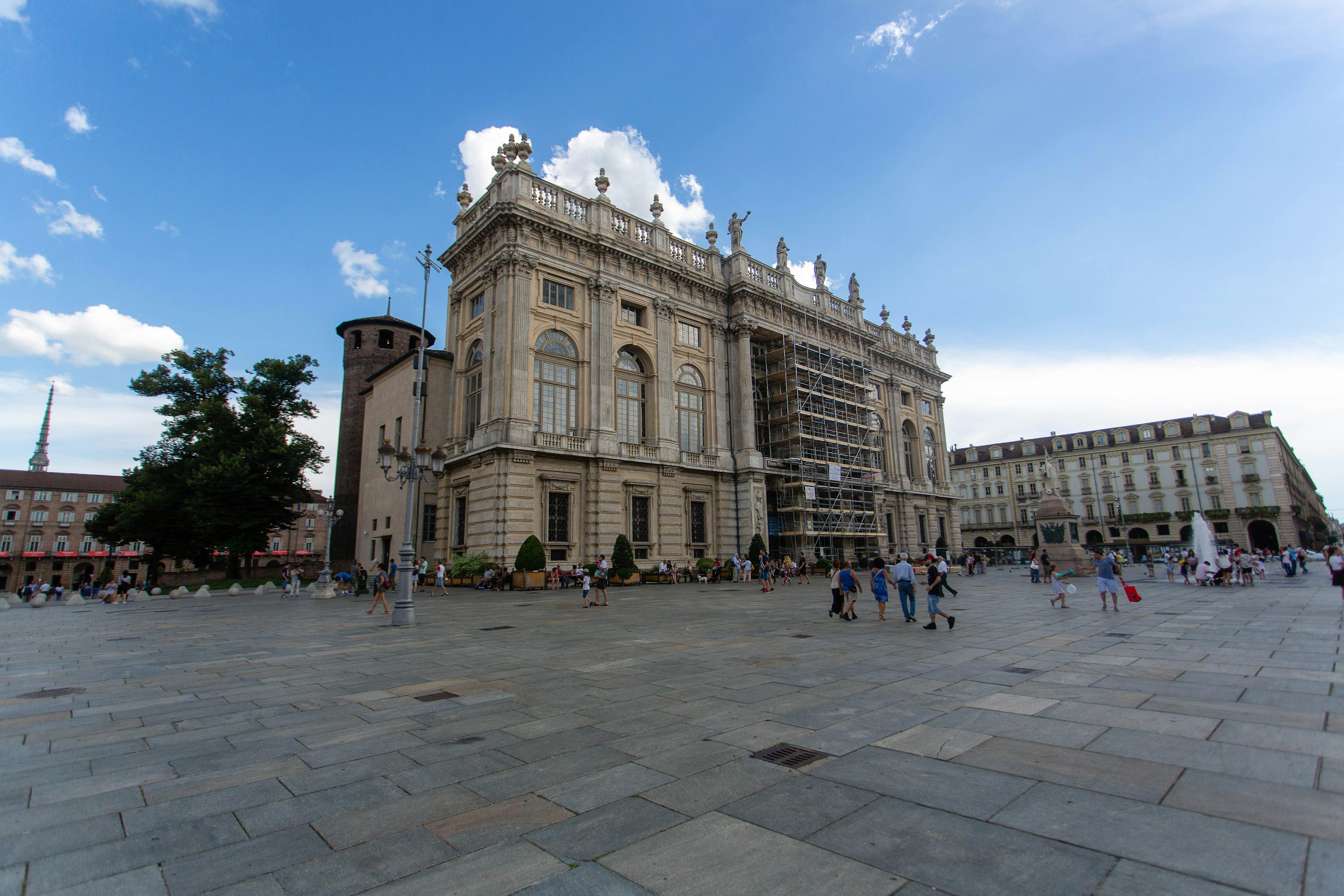 After the gates, we walked a while to the Mole Antonelliana, a landmark only referenced as 'iconic'. Having seen it it is a fair description. The building is extremely tall and dominates the skyline. We had seen it a long way before we arrived and had not realised it was our destination.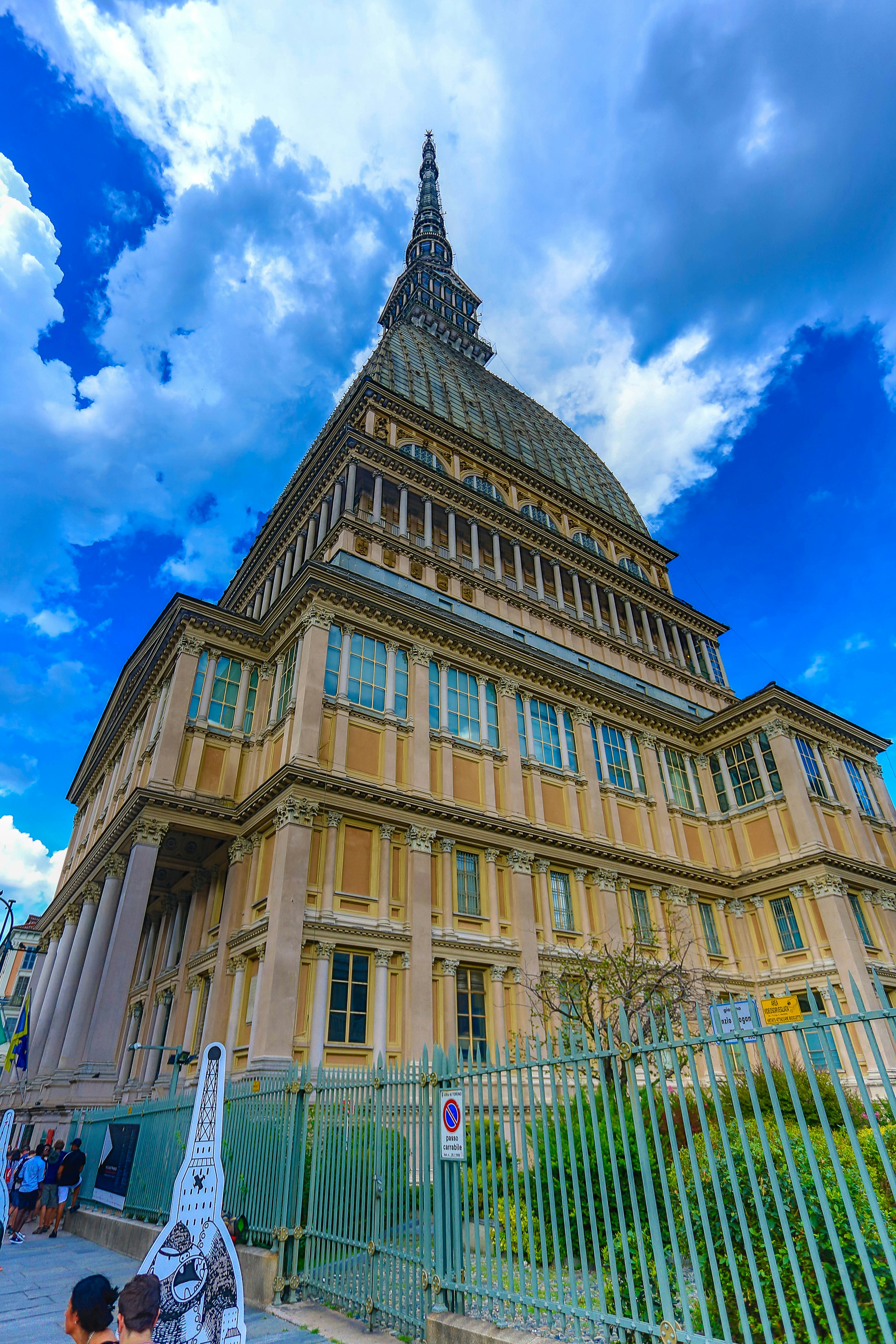 It has a sense of Gaudi about it in a strange way, and it houses a Cinema museum of all things inside. We stopped for a drink in it's shadow to plan our next steps for the following day, deciding on remaining in Turin for the morning before heading off to Fenis Castle and staying in Aosta to see the Roman Forum. Our simple beer stop, once again resulted in being fed by the cafe. Starting with a large bowl of crisps and when I ordered a second beer, getting a plate of cured meats and bread.
When done with the beer and obligatory food we walked fairly slowly to the restaurant we had booked for dinner. Having learned a lesson from the night before we ensured we booked a table so we'd have a place and not spend an hour walking around the city.
When we walked past neither of us was particularly blown away by the venue or the menu and we used the excuse of being early to see what the sculpture at the end of the road was. This lead us to walk past about four restaurants with outside seating in a charming square. The sculpture was the Monument of Conte Verde, and we ended up cancelling our booking very last minute to go to Agnolotti & Friends near the Conte's statue, for an admittedly beef heavy but excellent local produce menu.
€35 for four courses. The beef ravioli was particularly good. I'm obviously now giving off a Swedish vibe as the owner decided to warn me the chateaubriand was spicy in case I wanted to change my mind. It was perhaps as spicy as a hot curry in Sweden, or a glass of water in the UK.
When we finished dinner we walked to the main road to try and book a 'mytaxi' home. After five minutes of not getting a driver assigned, my mate mentioned he thought he knew where a taxi rank was having seen one near the Egyptian museums. My enthusiasm for getting home had me ignore that voice in my head reminding me my friend had less sense of direction that I do, and i once drove an hour south from the midlands to get to Manchester.
I cancelled the app, and we walked over to where he felt the taxi rank was. He was not correct on the location of the taxi rank but we did find a courtyard with a view of the central station in the background which allowed for a good photo. We figured that there would have to be a taxi rank near the central station and walked that way. He actually spotted one before we got there and then spotted a cab parted on the opposite side of the road and we managed to get a cab back to the hotel, it ended up costing less than the mytaxi into town did for some reason.
My friend crashed out on the bed by the time we got back but I wanted to have a drink at the bar. The hotel was in a converted car factory so it is made up of a large central area with a 'donut' of rooms around it. the bar is on the second floor and has a nice vibe. The sommelier was excellent and kept me well stocked in wine whilst i caught up on my writing. A couple were there with their elderly dog who was large and brown and adorable. On the table net to me was an American business man who had come over for a few days for a deal and was there still a month later. He really wanted to go home to his family and was hoping tomorrow would close the agreement and he could fly back.

Before leaving Turin the following day we walked over to the Museo Nazionale dell'Automobile. It is an impressive place, a tall modern steel building, surrounded by more traditional brick buildings. It is a custom built curved figure of eight in metal. Inside there are three floors; each about 3,600 meters square. The top floor is built around the history of the automobile, showing the earliest attempts, the increasing industrialisation of the car and showcasing a modern Lamborghini. It finishes on some thoughts on the future of travel and the risk of the waste generated through the mass production of cars.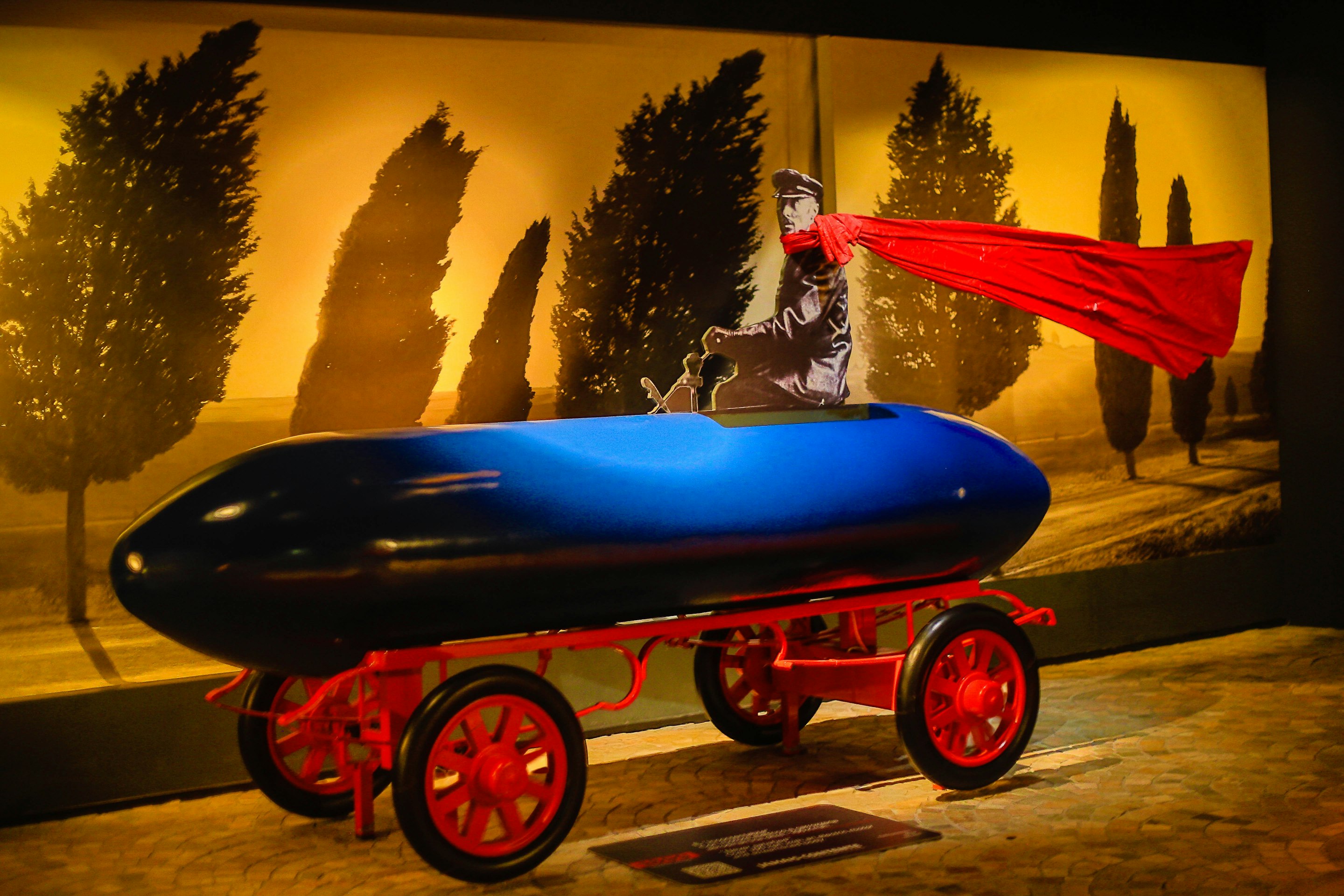 The second floor was about construction, sales and advertising as well as a look at the 'madness' of car ownership'. A series of items created out of car chassis or parts, like a fireplace, a robot or a dining table. Its an interesting area and a nice change of pace from seeing a series of complete cars.
The bottom floor was dedicated to the F1 races, specifically Ferrari. There is a long swooping display with all of of the Ferrari models that have raced F1 in chronological order which was impressive to see. A light show along the edge gives the impression they are moving along a track. The museum also has cut outs of all the Ferrari F1 winning drivers, all in their race outfits. Except Jackie Stewart, who was in a kilt and flat cap.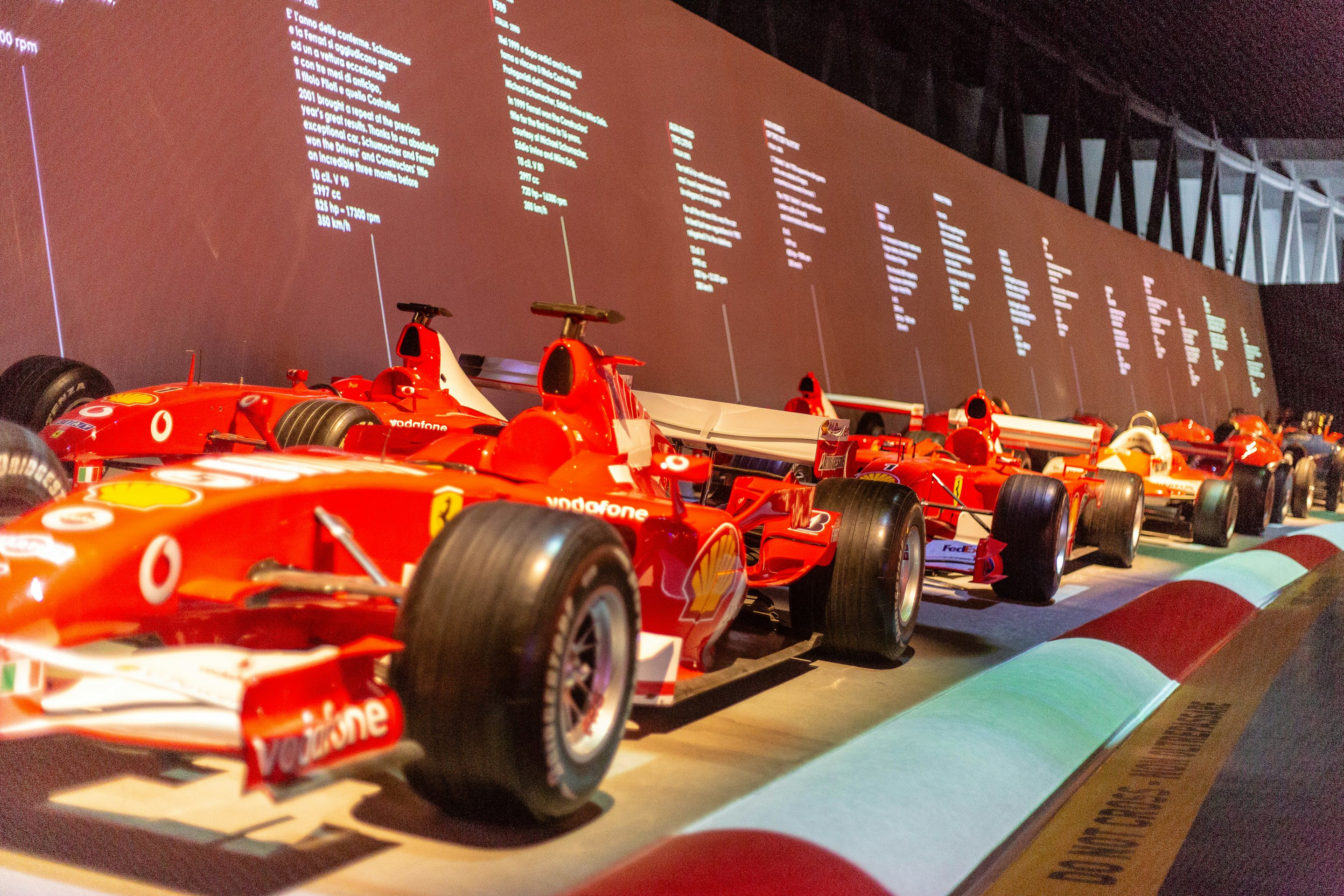 Its a really good museum perhaps better than the local Egypt Museum considering how personal the automotive industry is to Italy. The road to Egypt may start in Turin, but Ferrari begins and ends here.