Working from 192 Flavours, I cooked a lamb Tagine with Couscous for my Tunisian international meal.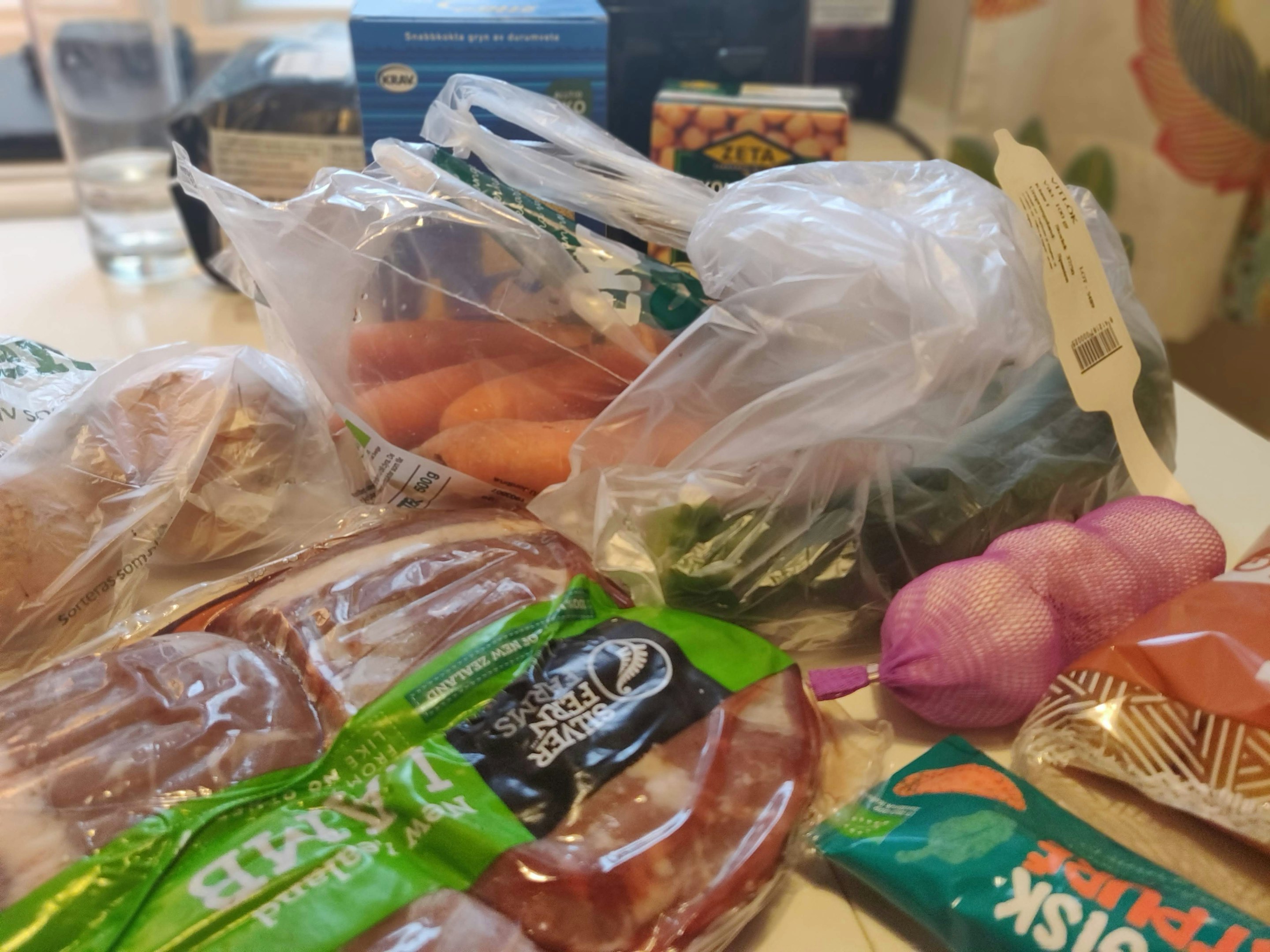 I mix of lamb and veg is the base for this recipie.

Lacking Harissa, I blended the garlic, and tomato paste with chilli flakes and hot sauce, and a bit of sriracha for flavour.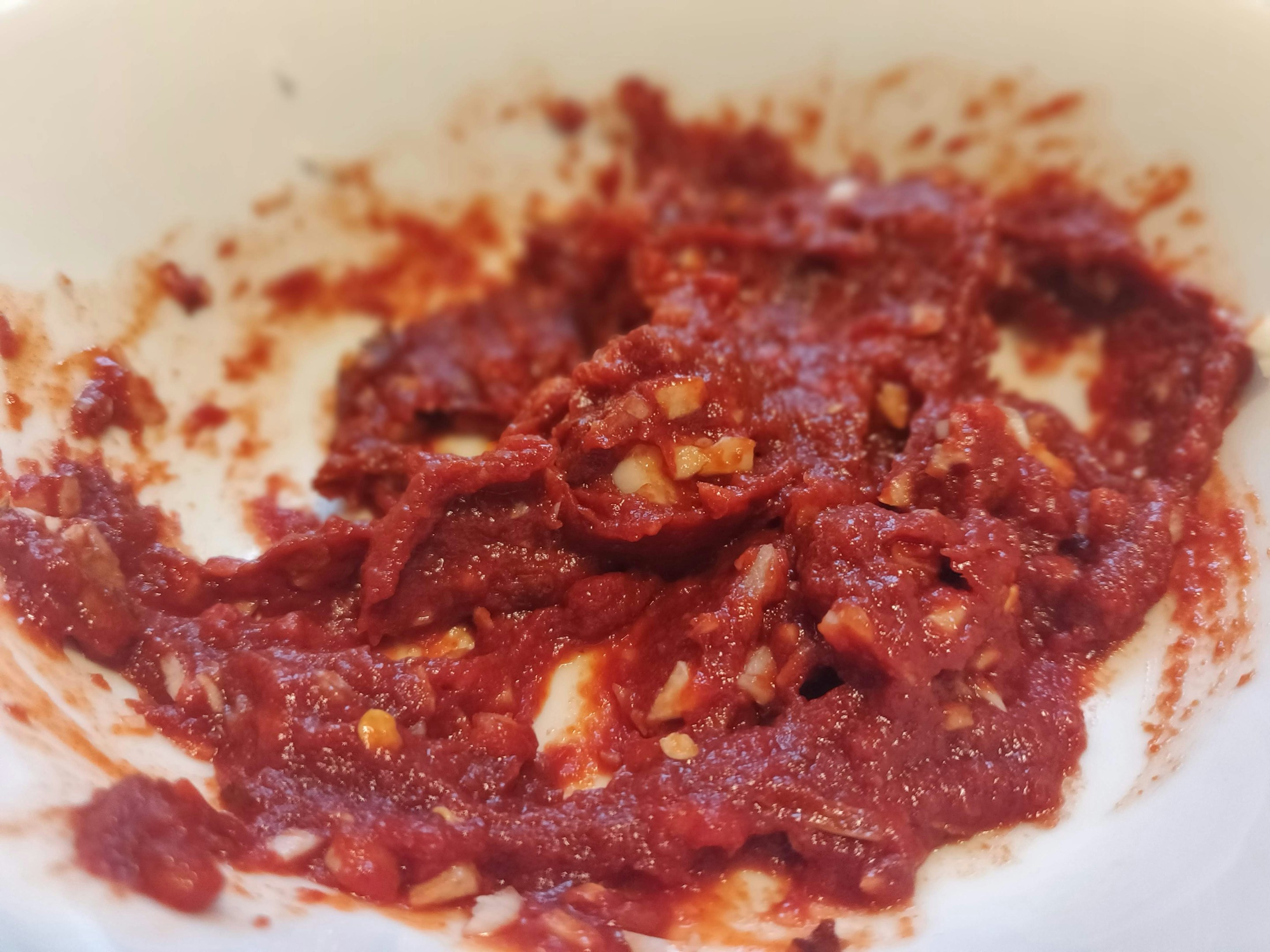 Brown the lamb for a few minutes before throwing in the onions, and spices.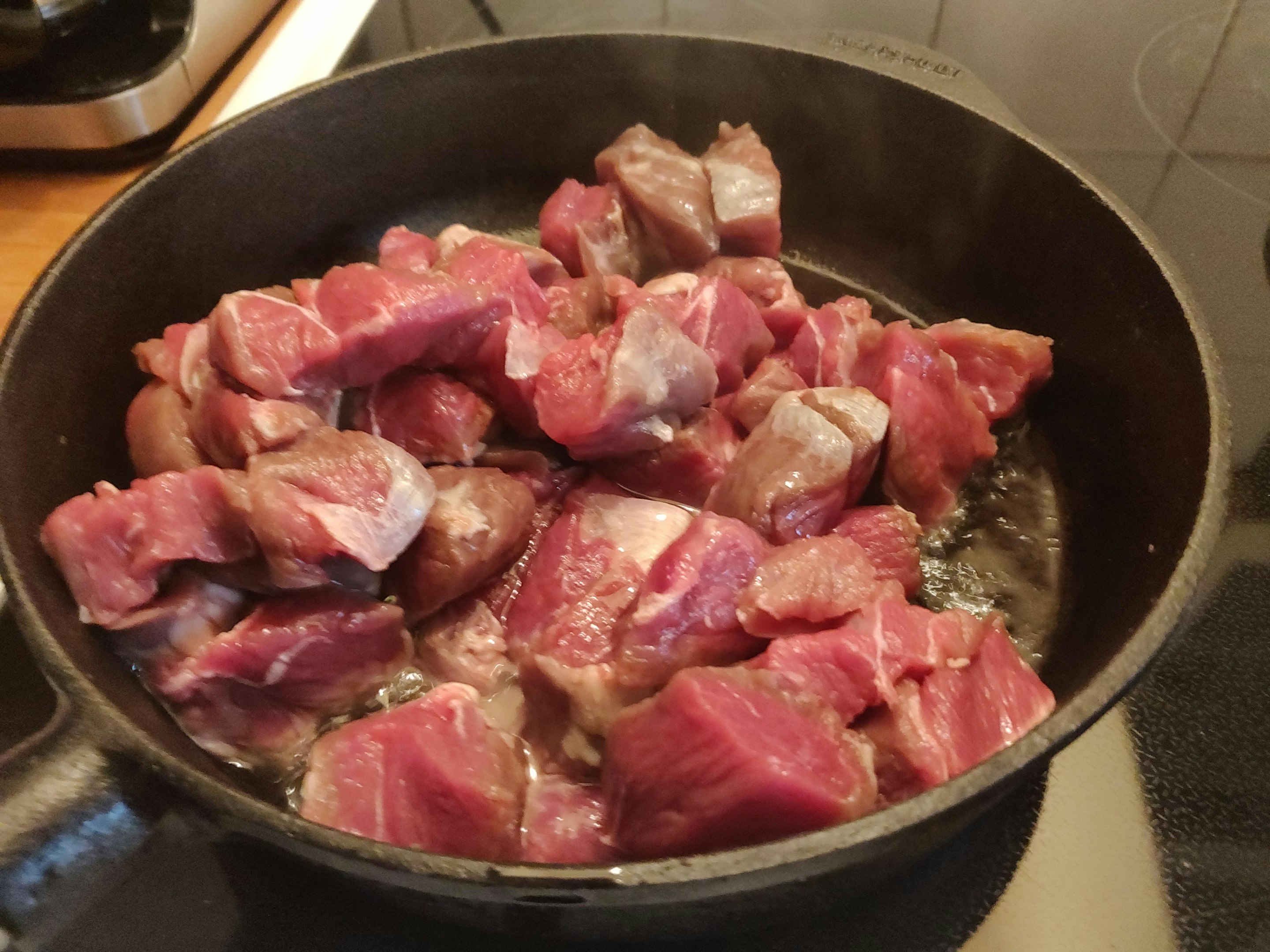 Cook over a medium heat for a few minutes to get the onions nice and soft.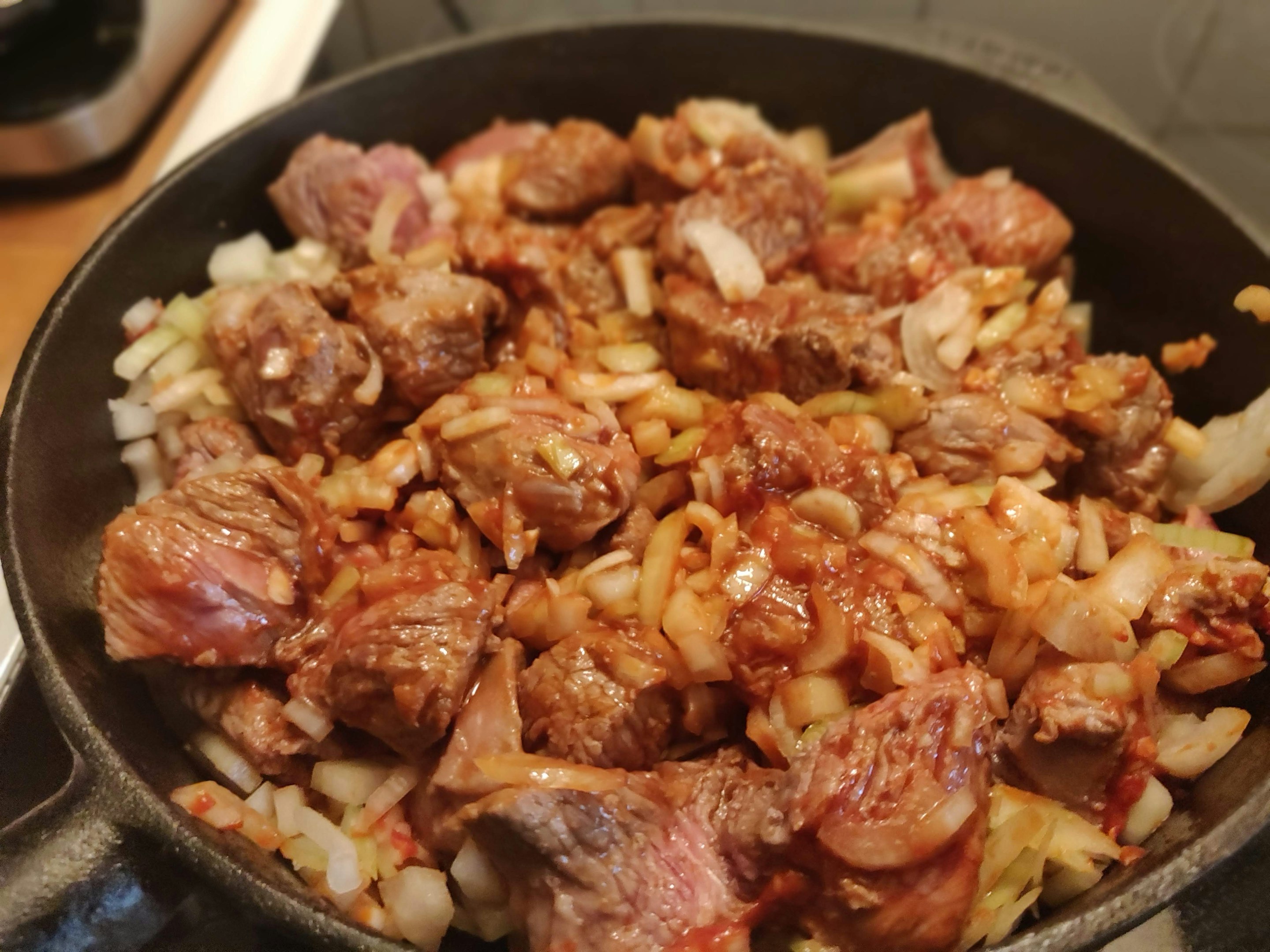 Then leave to slow cook for a few hours before adding in the potatoes, chick peas and courgettes about 40 minutes before serving with Couscous.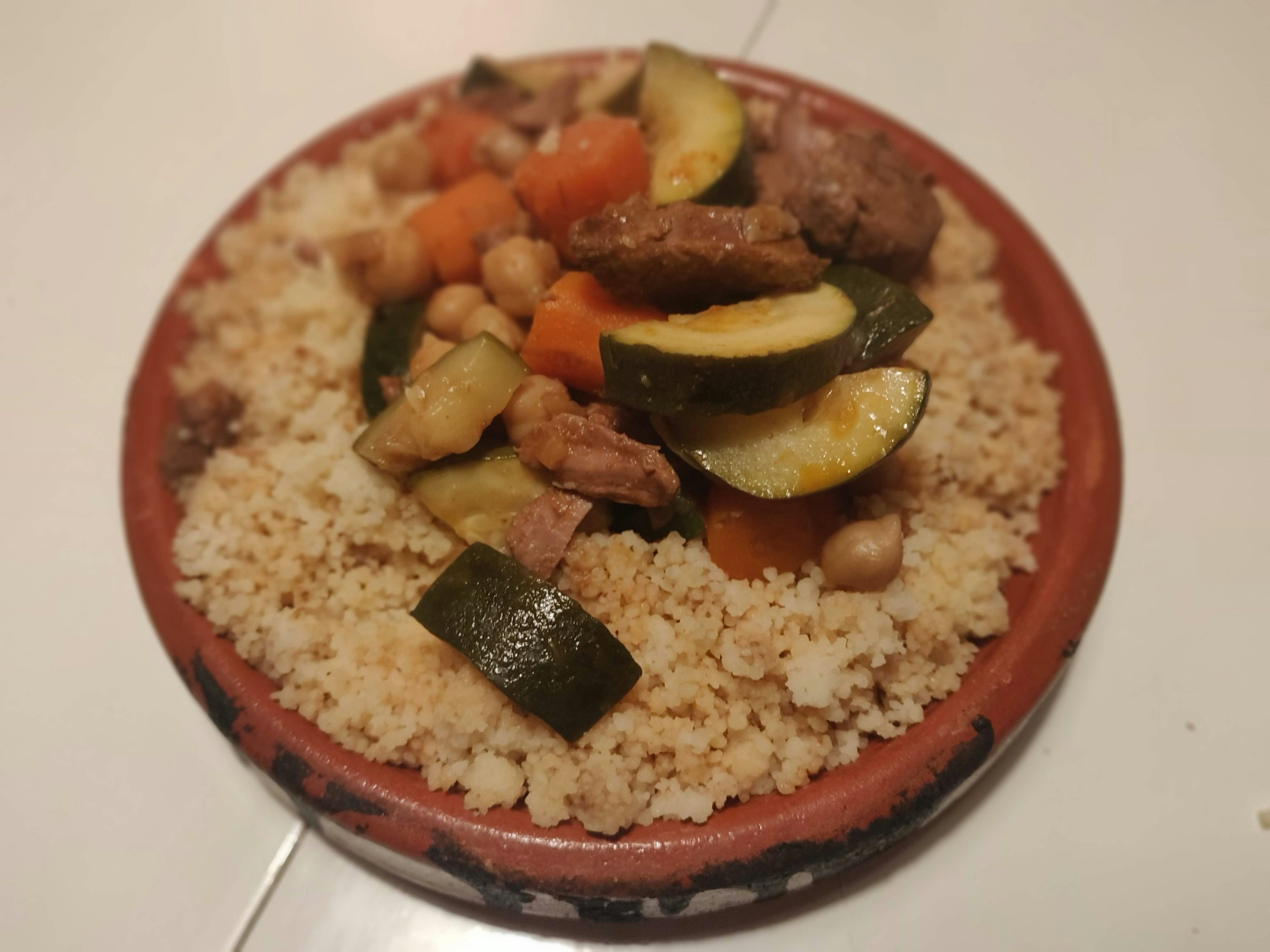 Leaving it to slow cook longer than the recipe suggests is a good idea, really softens the lamb, which can be a tough meat, but more spices than specified should probably be used to bring out the Tunisian flavours.