Trakai was previously the capital of Lithuania, and the Grand Duke used the heavily fortified castle as his base of operations. After the capital moved to Vilnius, the castle fell to ruins and was renovated, though not unobviously.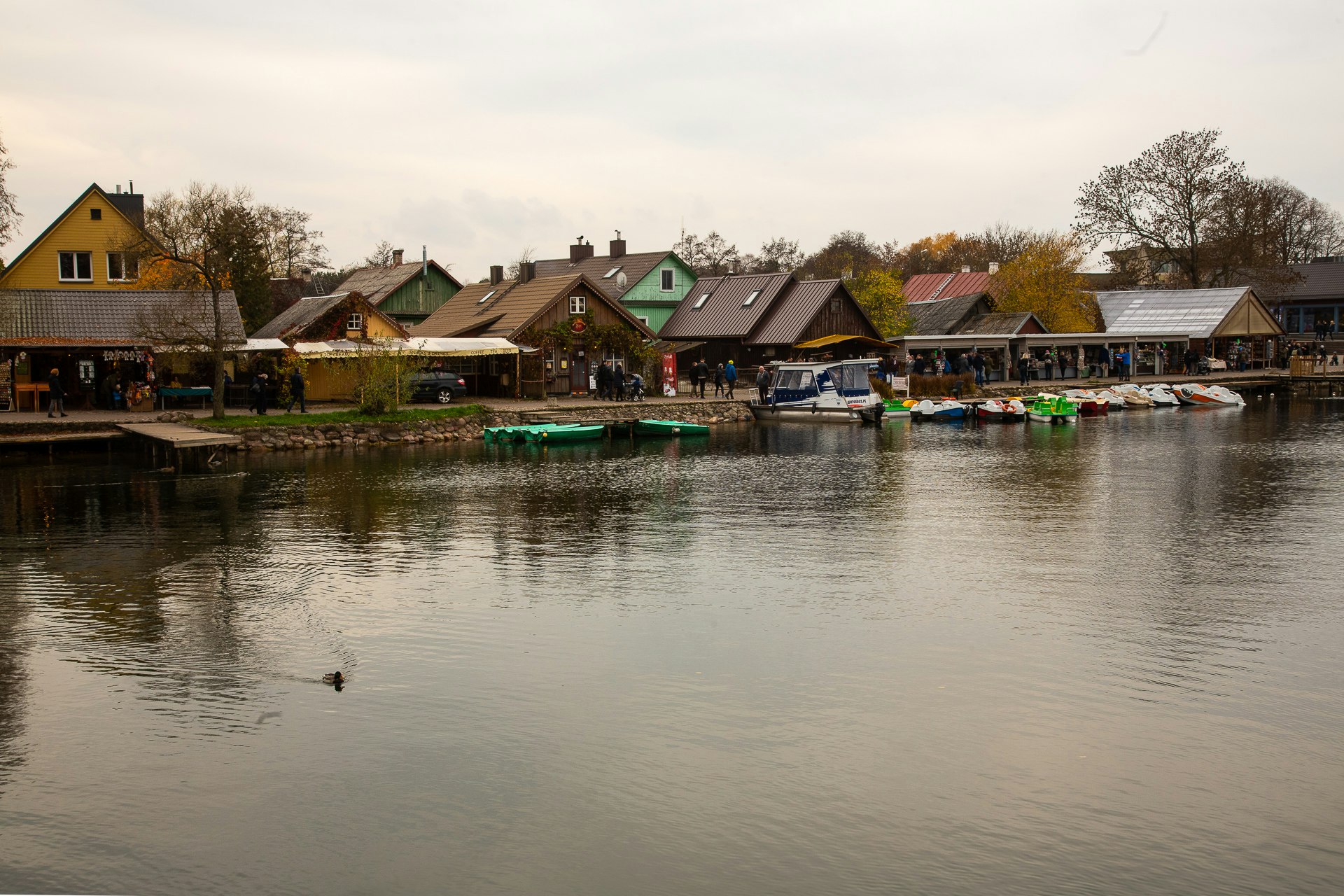 Interestingly, the nationals of Lithuania and Latvia are Balts, but the fellow Baltic nation of Estonia is not, they are actually closer to the Finns.
The merged Polish/Lithuanian state was one of the first democracies in the world.
Trakai and the surrounding space is known as the Lake District of Lithuania.
Sights & Culture
Trakai Island Castle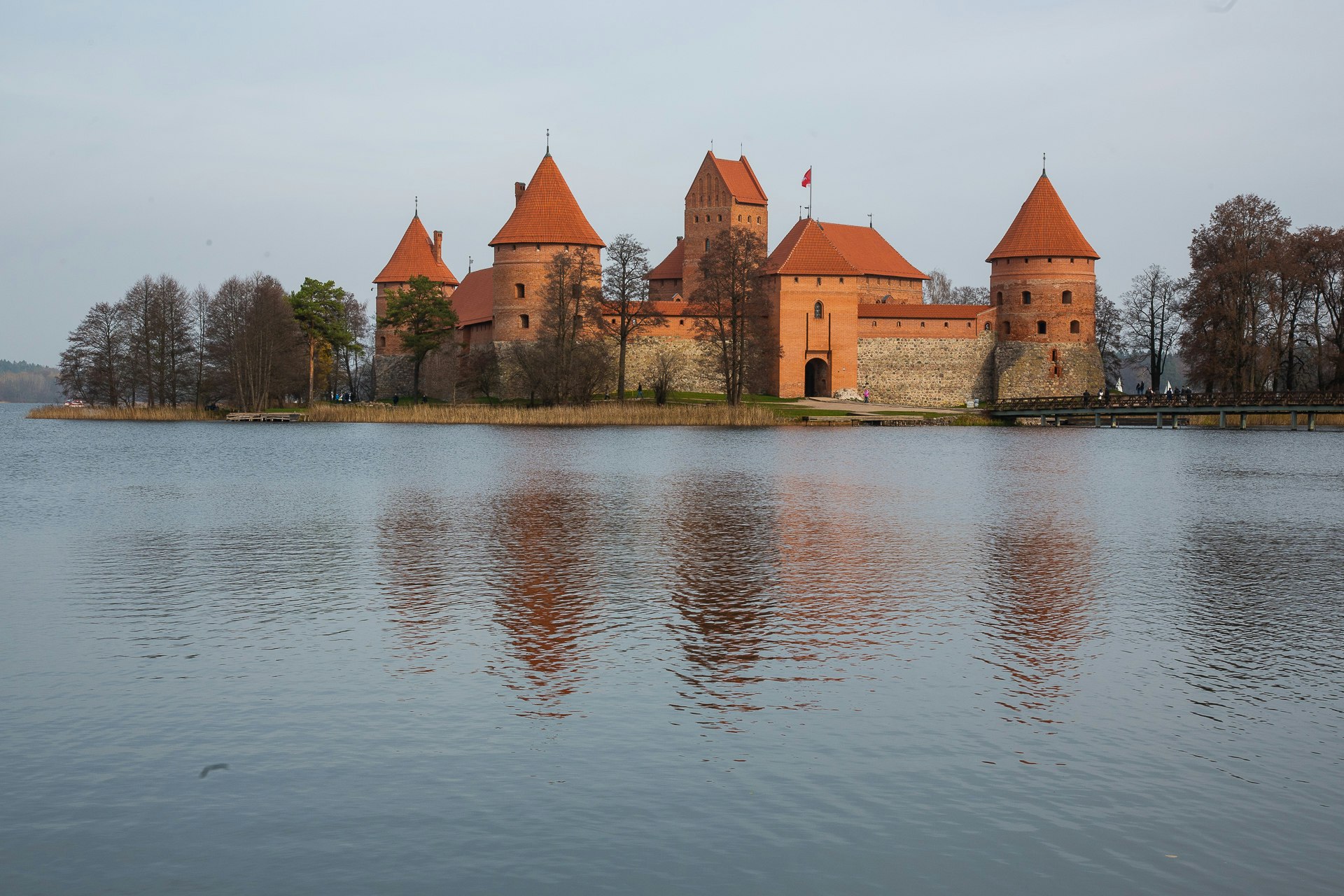 The castle is both a tourist destination and a concert venue. Tours run regularly from Vilnius, offering guided narration of the castle, or just transport if that is preferred. The castle sits alone on a small island in the lake faced by Trakai town. Access is via bridge over a second small island, or it is possible to take on of the cheap and plentiful lake tours, giving you a boat ride around the castle and lake.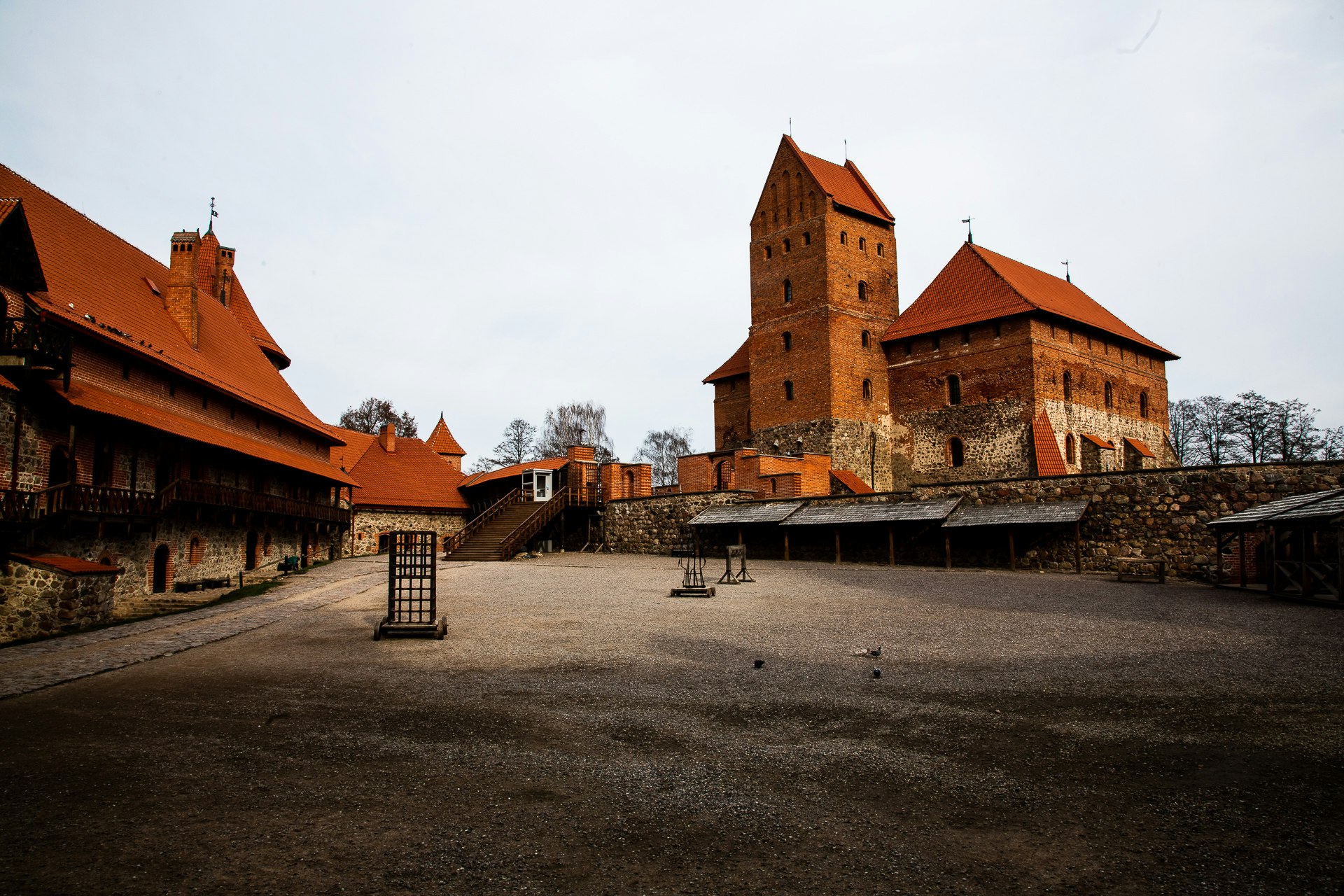 The castle fell to ruins over time as much of it was not used, but it was restored over forty years or so, though the restoration is quiet obvious with the modern seeming red bricks built on top of the old stone foundations. For this reason, UNESCO refused it protected status as the restoration has changed it character.
It is theorised that there were furnaces on lower floor to heat the upper floors where important people lived or stayed via smoke from furnace. Cunning tunnels run through the ceilings to reinforce this concept.
Pilies Sala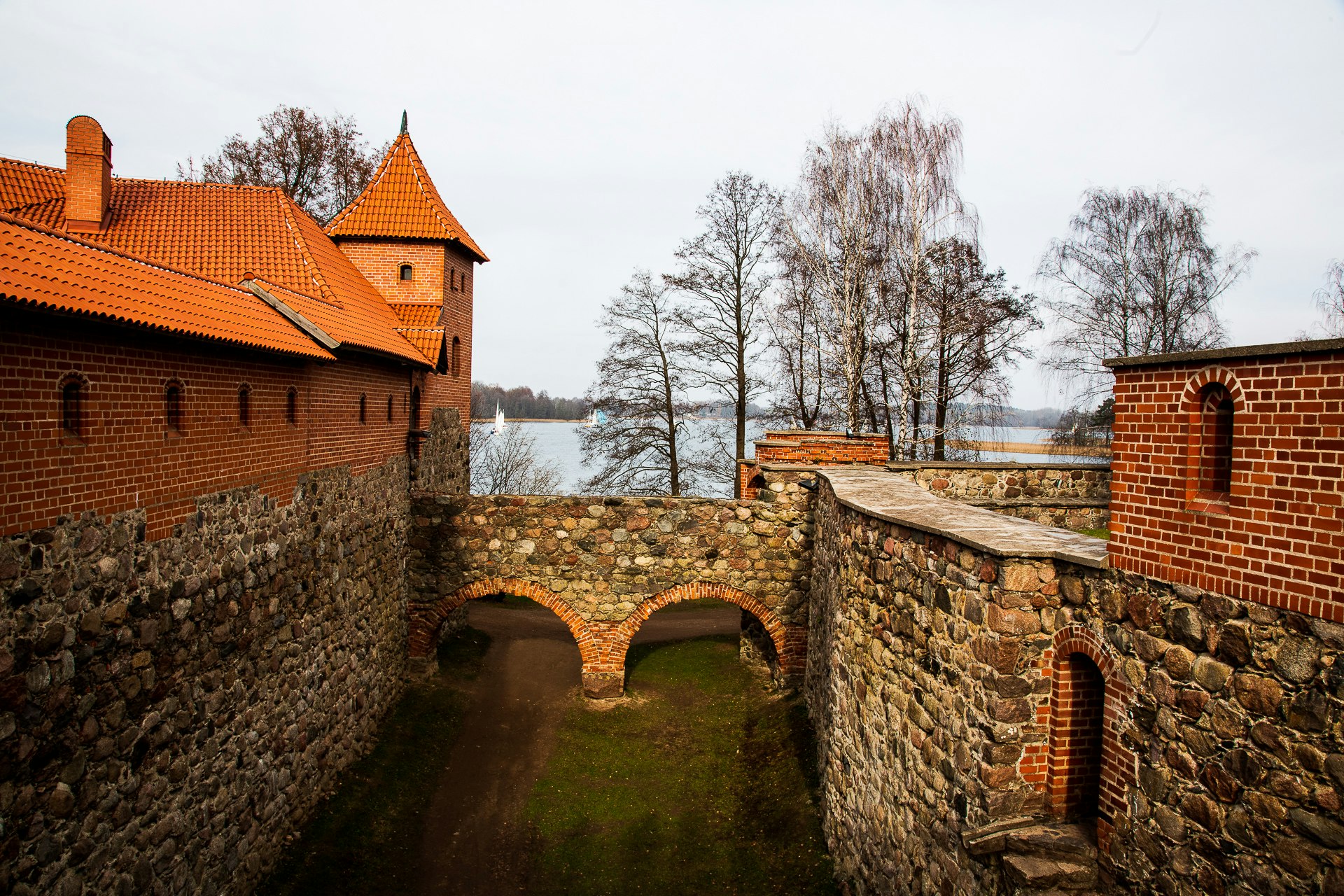 A few centuries ago when the castle saw most use the Lake was higher, giving better water access. Most is gone, though the Pilies Sala is still in place, the gate often used by the Grand Duke to go sailing or enter and exit the castle discretely.
Museums & Galleries
Trakai Island Castle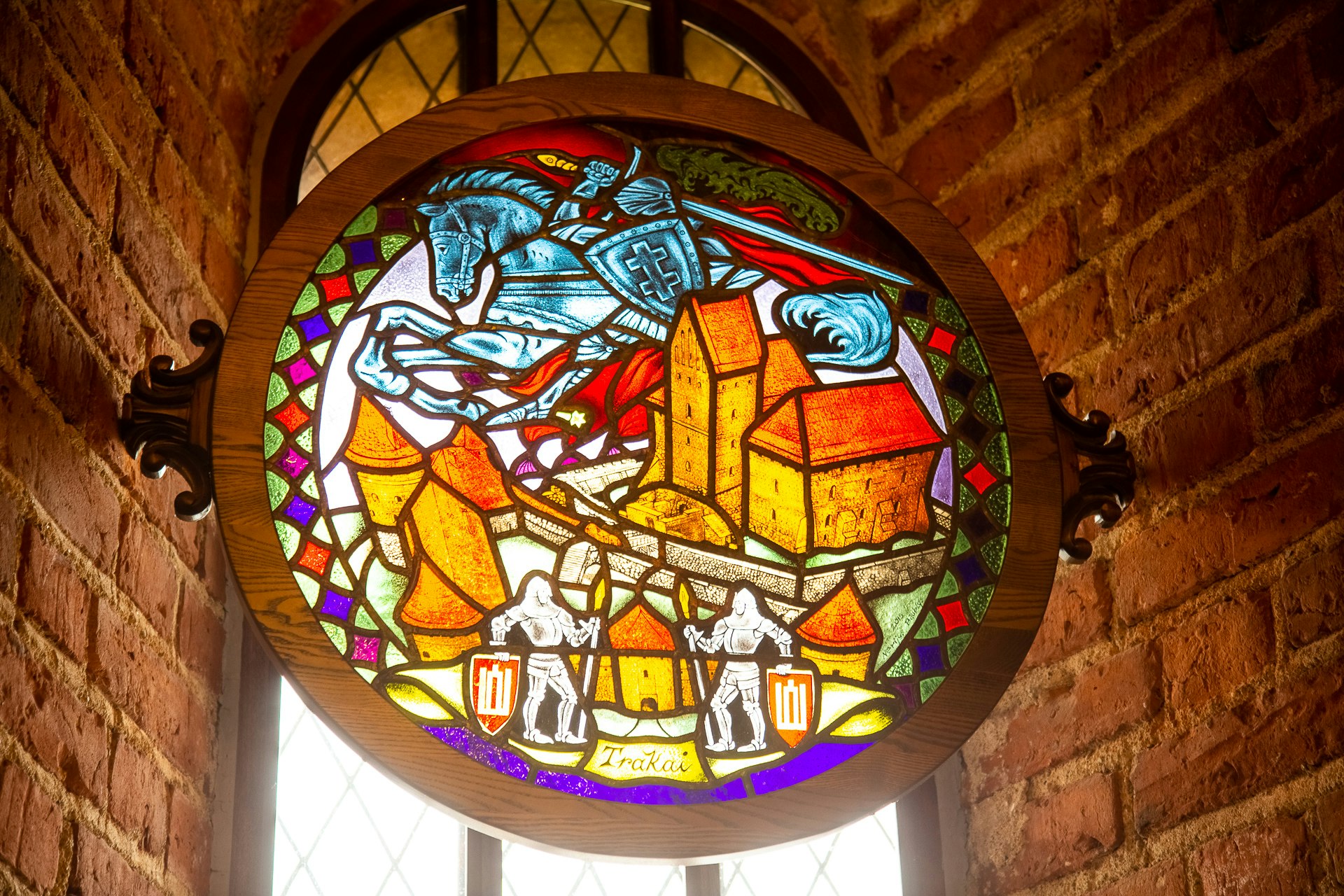 The castle itself holds a museum of the local finds and details teh restoration. Additionally the museum provides the history of the Castle and its owners over time.
Karaite Ethnographic Museum
A small museum detailing the history, culture and costumes of the Karaite peoples.
Restaurants & Bars
Senoji Kibininė Picerija
A charming, though touristy, restaurant near the main carpark, Senoji Binininė specialises in the Kibina pastry, with various fillings. Strikingly similar to the English "Cornish Pasty" its a delicious and filling meal, at a bargain price.
Parks & Gardens
Trakai Island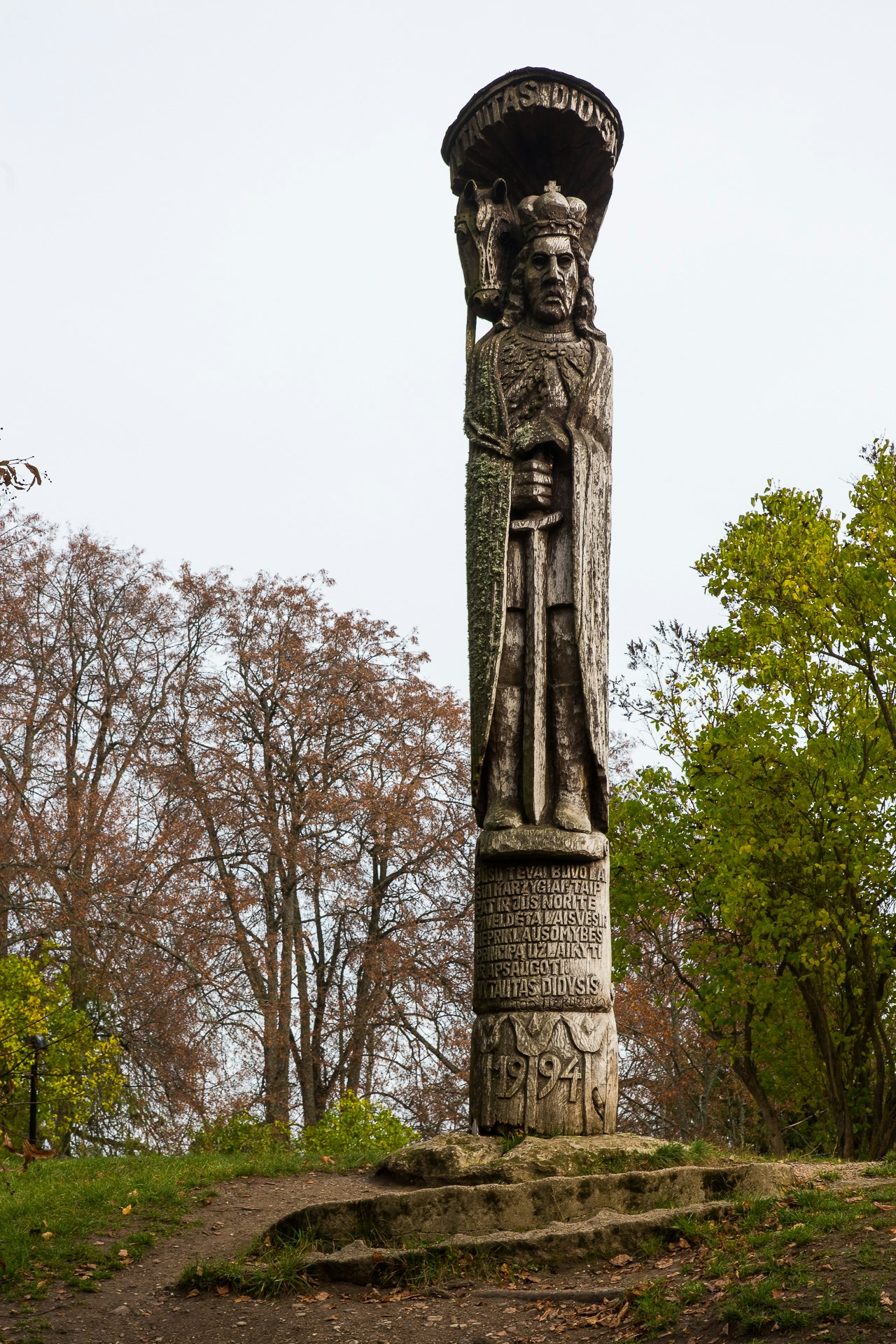 Two islands, one with the castle, and one connecting the castle to the mainland give a nice walking space.
Sports & Activities
Boat Tours
Numerous small boat tour operators offer a half hour or hour long tour around the lake for unique views of the castle. Prices are very low, and the boats are basic.