SPAIN : Paella
The next stop on my culinary world tour is Spanish Paella. As I'm not a seafood fan, I picked a chicken and chorizo recipe from Epicurious.
Epicurious Chicken and Chorizo Paella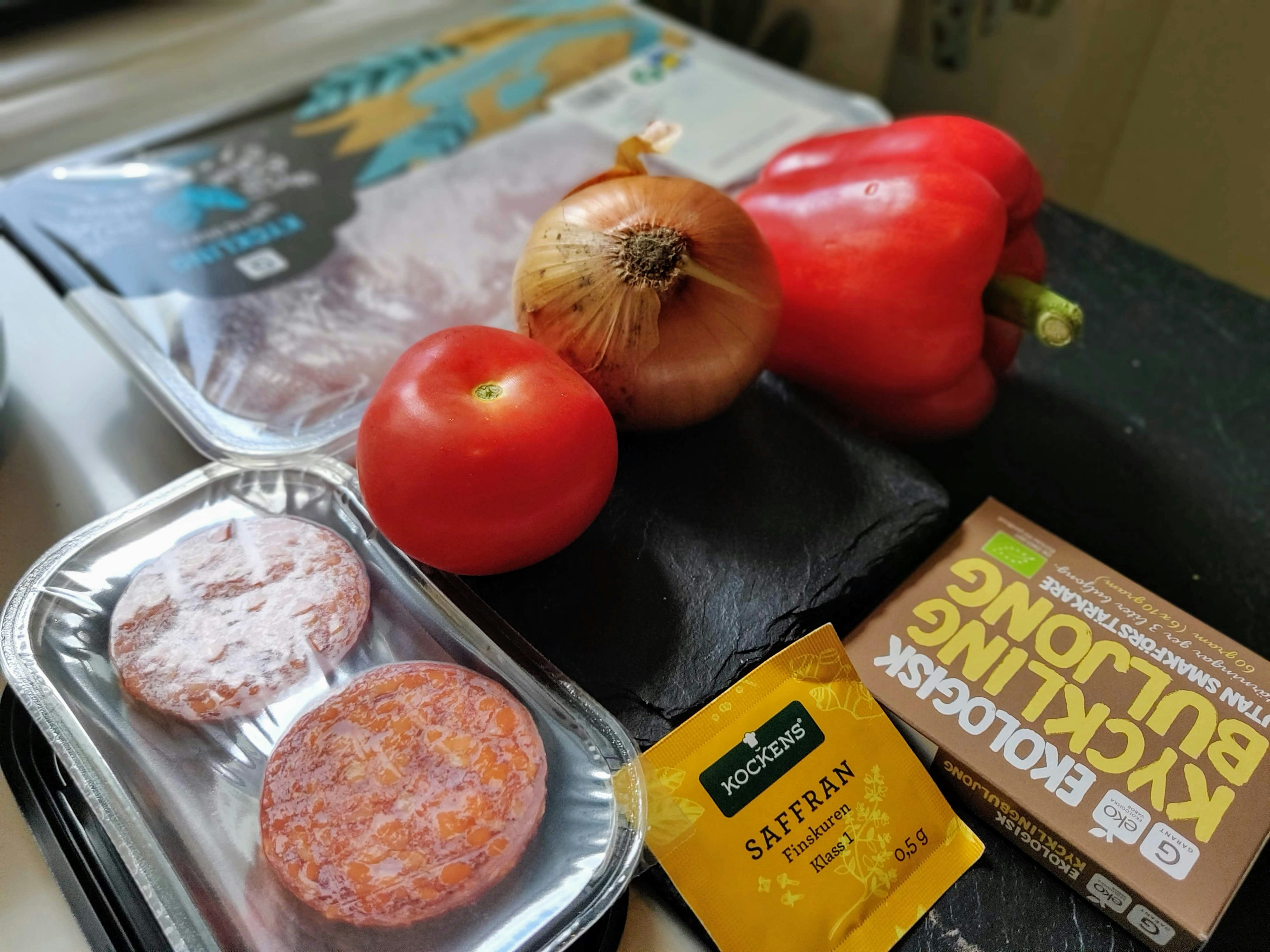 Start by sautéing the chorizo for a minute or two.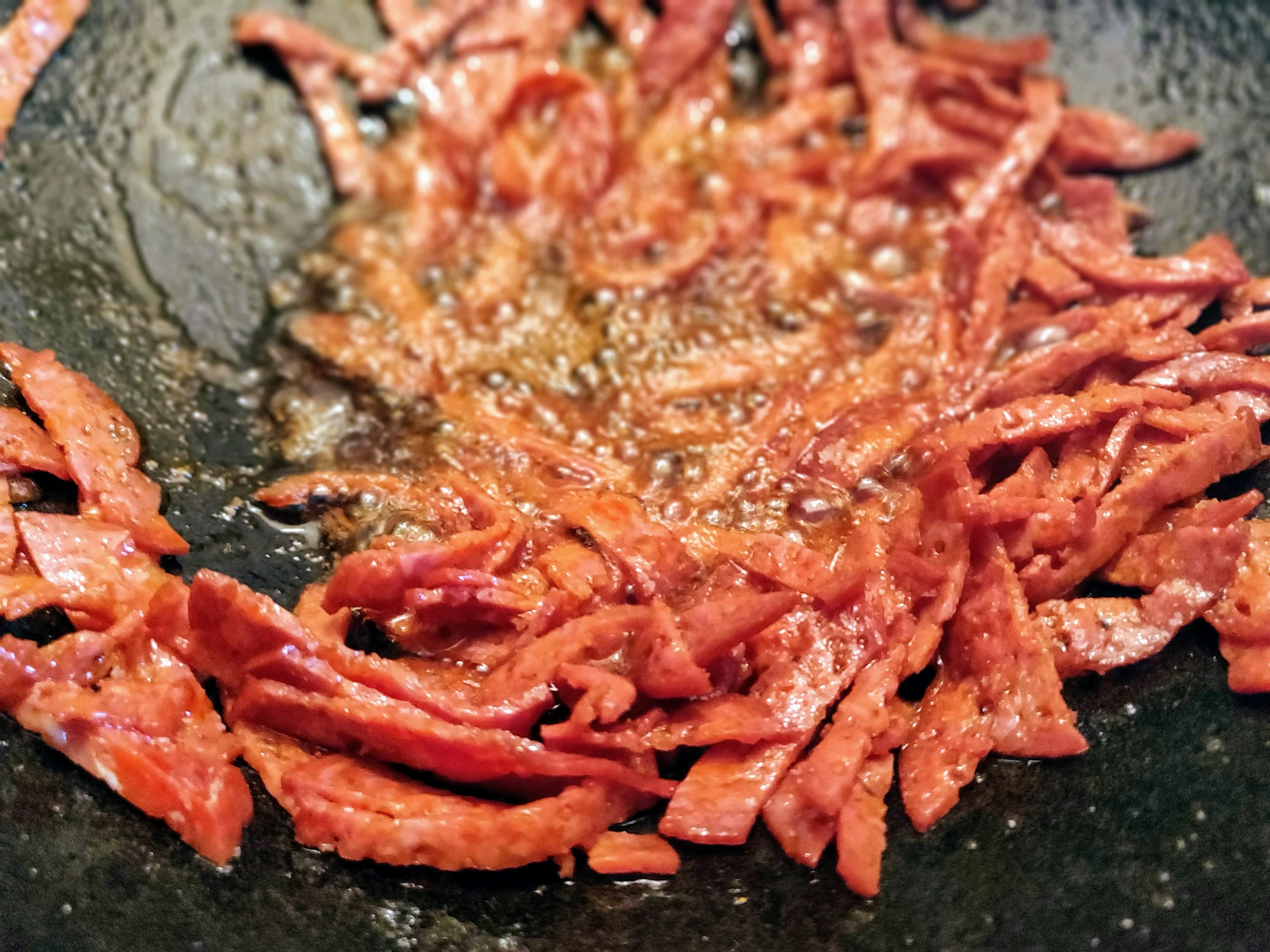 Then throw in some onion, red pepper and garlic and soften the vegetables.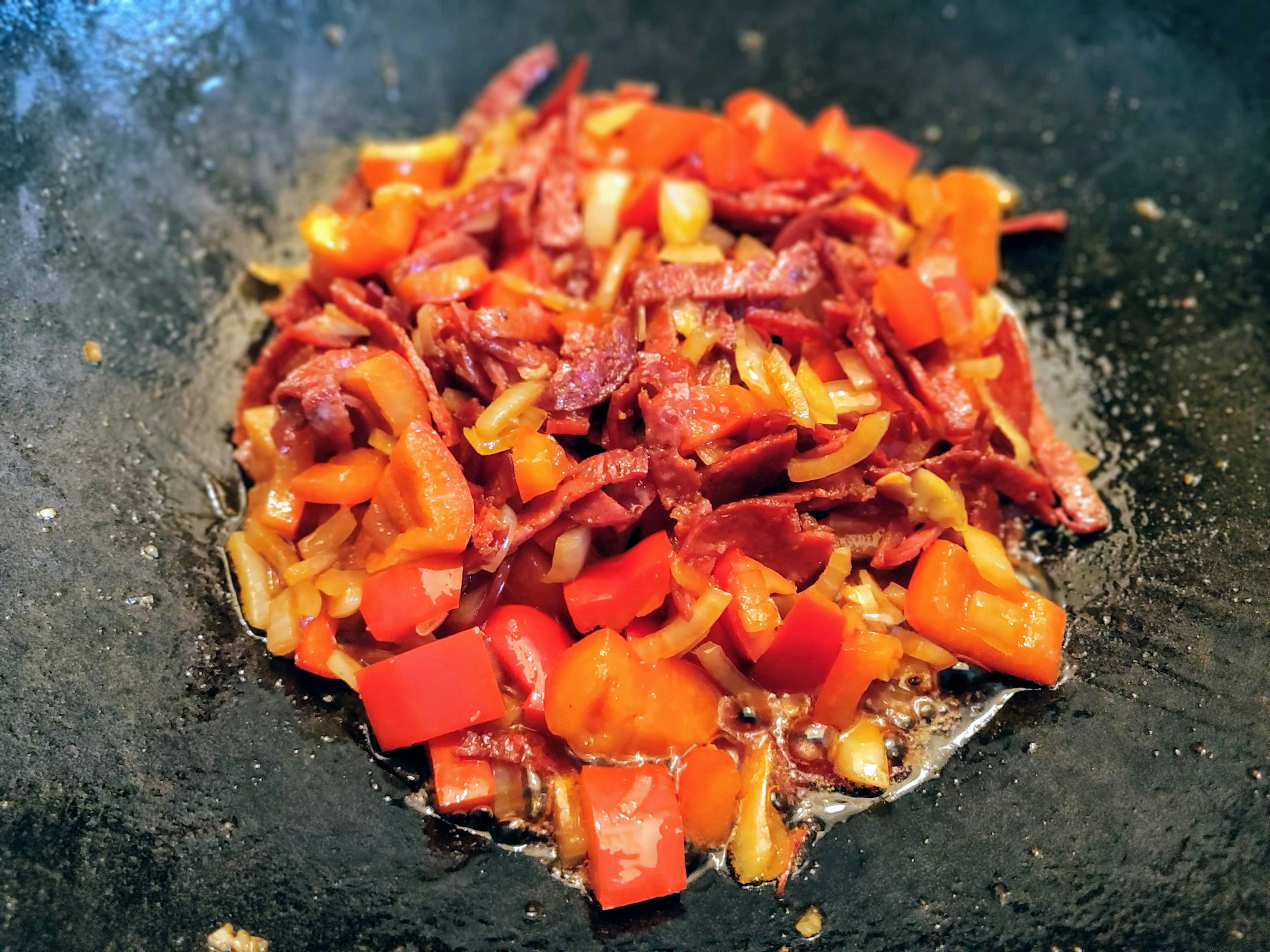 The add the rice, paprika, saffron and bay leaves and stir for a minute or two.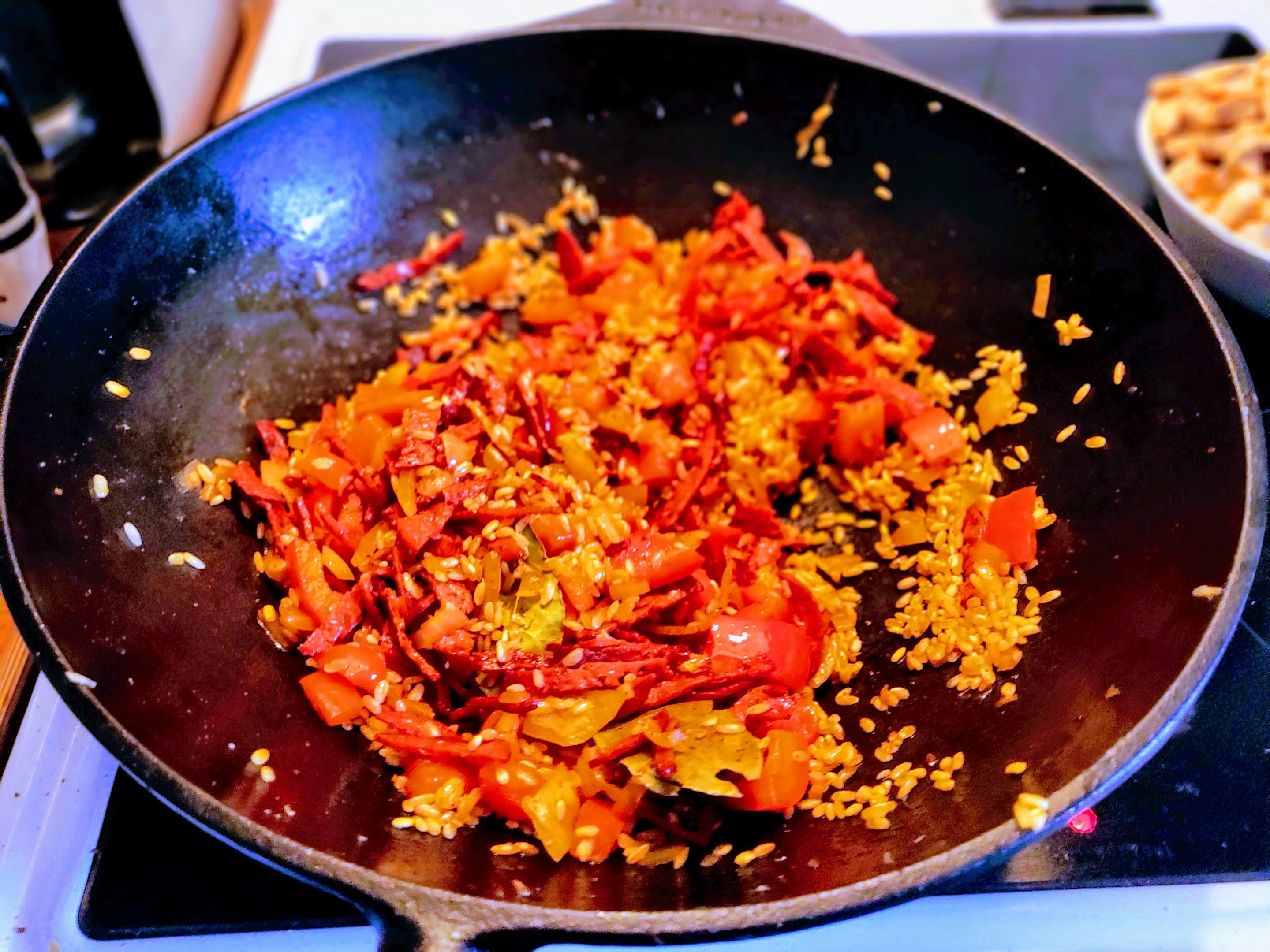 Then add the roast chicken, peas, a tomato and a litre of chicken stock and bring to the boil.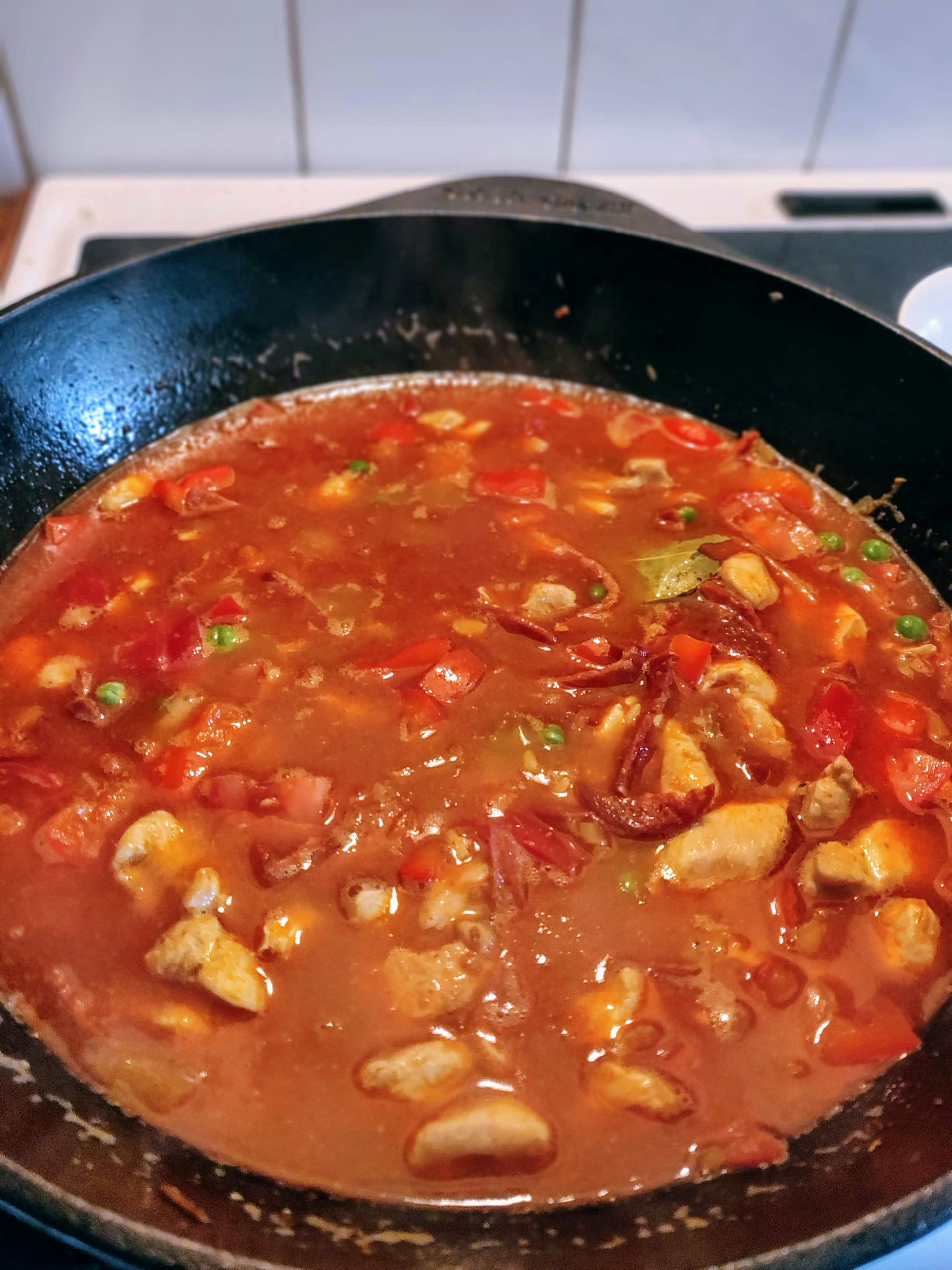 Once boiling, move to the oven for 20 minutes or so, or until all the liquid has boiled off, fluff with a fork and serve.