It was an hours transport from the hotel, the scenery is very reminiscent of Indonesia. We pulled down the drive, and after a long, green tree lined boulevard we pulled up at the entrance. It is amazing. Very open plan, spacious, peaceful. The reception is outside built over a reflecting pool. I've been upgraded to deluxe again, and the room is incredible.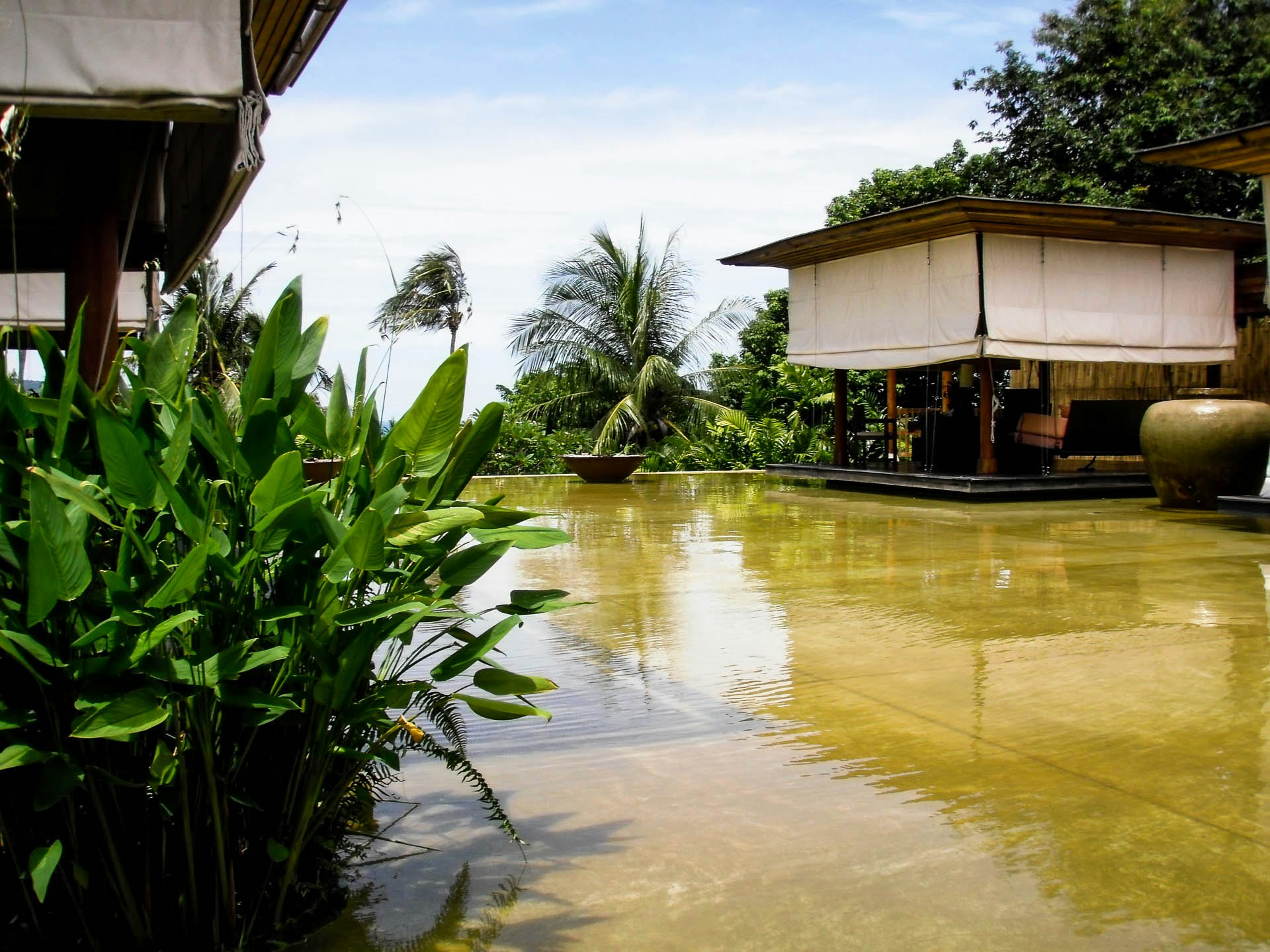 I have a small private garden with table and chairs, a free bottle of champagne, fruit, bed with mosquito netting a small chaise-lounge, and a massive bath clearly built for two.

I am sat at the 'Into Pondering's' bar (all the bars and restaurants are called 'into' something, except the one on the private island, which is called 'outto') with a glass of very palatable Riesling (they have a very well stocked wine cellar that I can't afford to indulge..... much......) It is covered but outdoors, with a lovely sea breeze and a decorative pool, reflecting the few pale lights from the tables, the moon and stars. It is actually quite breathtaking and deeply peaceful and relaxing. Glass of chilled wine, smooth music, not too loud, candles on ever low dark wood table, trickling water in the pool. Its is a soothing place, melts stress away, and the DB I work with is a world away and not my problem for ages now. If you could get one of the girls from the spa up to do a shoulder massage whilst I type this, it would be perfect!
I explored the hotel somewhat, but wanted to watch the sun set with the fading light at the ocean's edge, so stopped at the 'infinity pool' a cleverly built swimming pool that, from most angles, appears to be part of the ocean. Got a couple of nice images, but really need to come back at a brighter time to really capture the vibrancy of the place. Had a gorgeous mango daiquiri, unfortunately, clouds obscured the sunset. (and I am on the wrong side of the island.....)

The cleaning lady who came to turn down my bed gave me a little dolphin stuffed with sand. It's very cute and totally unexpected, and I love that.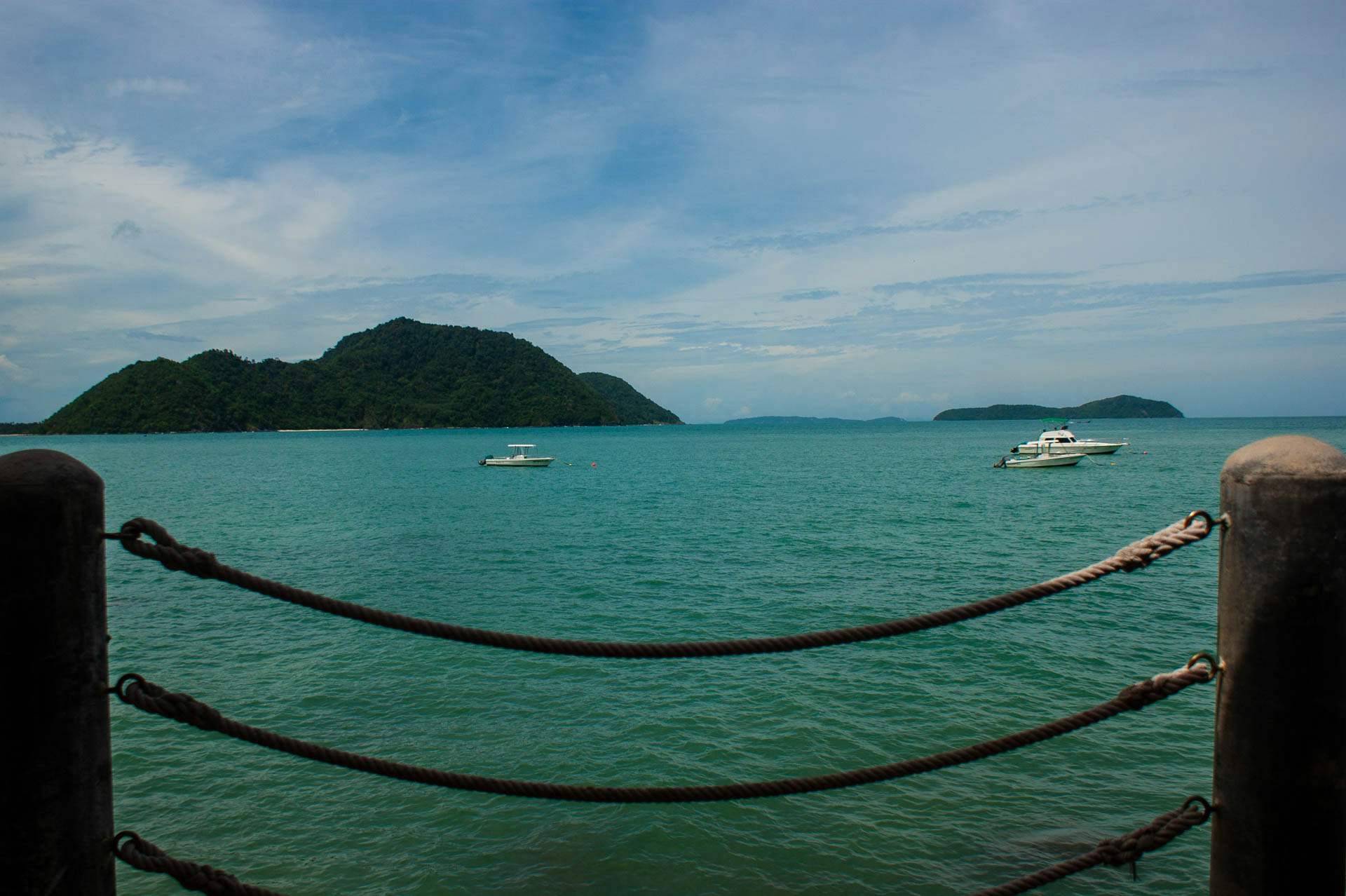 I can see this being an incredible place for a couple to come on honeymoon; I suspect the Thais would make an incredible effort for honeymooners. The national character is so focused on conciliation, hospitality and kindness. Which is not a criticism, when you are told to have a nice day or someone says 'welcome' it is sincere. As a jaded westerner it can be a little jarring.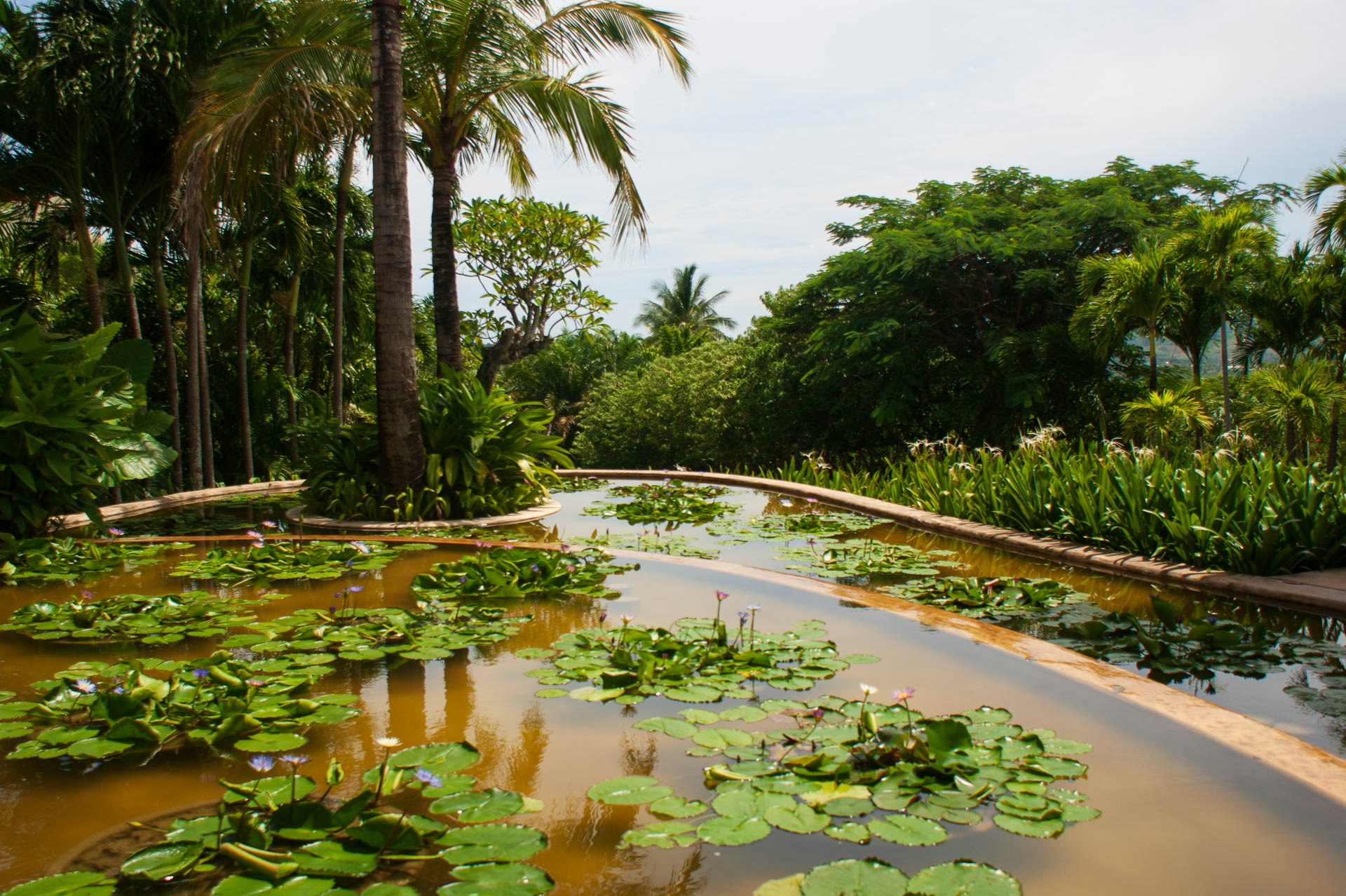 It is interesting, as I can see echoes of it in my own character, the drive to mediate and reach an amicable compromise, the dislike of raised voices, the almost pathological need to respond to a problem with a smile, a laugh and a shrug. It seems my time in south east Asia as a child had a more profound impact on me that I had realised, I have always known America affected me, the 'Thinking Is Basic' program for advanced children, the American dream and the central driving American concept that we are all special little snowflakes which has given me that same sense of entitlement to life. I don't mean that as a criticism of myself or of America, its a powerful trait, if you feel you deserve the good things, that it is not necessarily luck but skill which brings you to success, that you are indeed 'special and different' you tend to make it happen because you drive others to think the same way about you. So much of life is defined by other people's perceptions of ourselves, and so much of their perceptions of us are from unconscious clues we provide to them. The Dutch gave me my open mind, that is a huge thing, but one I think people understand from the statement. Nigeria taught me you can't help someone who won't help themselves and that not everyone will repay kindness in kind. They may, instead, steal your television hours after you die from a heart attack. It also reinforced that people are people, good and bad, and the best will do everything they can for you, no matter how little they started with or how little they have. England, ah, England she gave me the confidence to walk into a room, any room, in any country, whether it is a hostel or a board room and feel I belong and no one can question my right to be there(yeah, some of that is the ex pat thing, but that is a key component to my England), that I am there by necessity, ability and it is not to be disputed. England gave me the deep seated need to wait in a queue, any queue, not matter how long, without swapping to a shorter one or asking what the line was for. It gave me the basic genetic requirement to order cream teas when I am on the south coast, to always have a working knowledge of the weather over the next few days for casual conversation with strangers and that nothing goes down quite as nicely as a G&T in the evening sun, a brandy in front of an open fire, a scotch with a heavy conversation and a 25 year old port with good company and good cheese and Bond, James Bond, taught me a dry gin Martini is to be drunk of a stylish evening. He was wrong about one thing though, a Martini should be stirred, not shaken.
---
Had a wonderful lay in till ten, then watched the end of Fifth Element, sprawled in a massive bed with mosquito netting covering it. Finally got up and headed out for a run, went around the jogging track, but its tiny, so ran down to the beach, climbed some rocks, and a very brief swim but the area was pretty rocky.... headed up a random track and ran down a deserted road until I reached the main road, followed it round and back into the complex and found the family pool with slide and waterfall. Had quick swim to cool down and a sunbathe and came back to the room for a bath in the most giant bath in the world!!! Bridget Jones in the background, and a cup of coffee on the go. Good stuff, relax-a-tastic!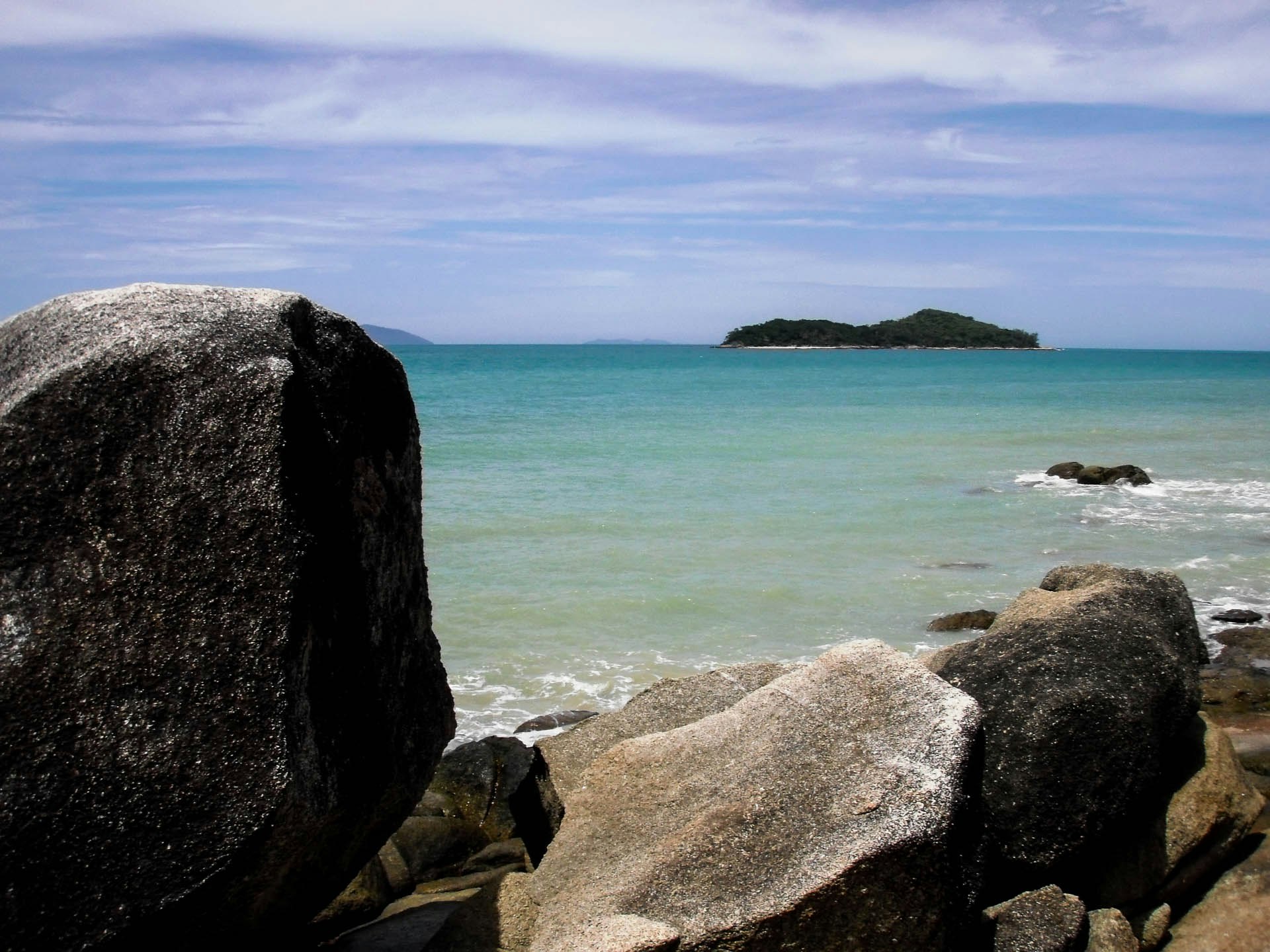 Figured it was time for lunch, to headed to the beach and had a stunning fish and chips, with a beer and iced coffee at the Into The Beach restaurant. Read my book and it was a great way to spend a few hours.
The guys arrived at half three is, and we met up and decided on a plan. Explore a bit, After that we spend a couple of hours with sangria in the infinity pool watching the sun go down and the lights come on.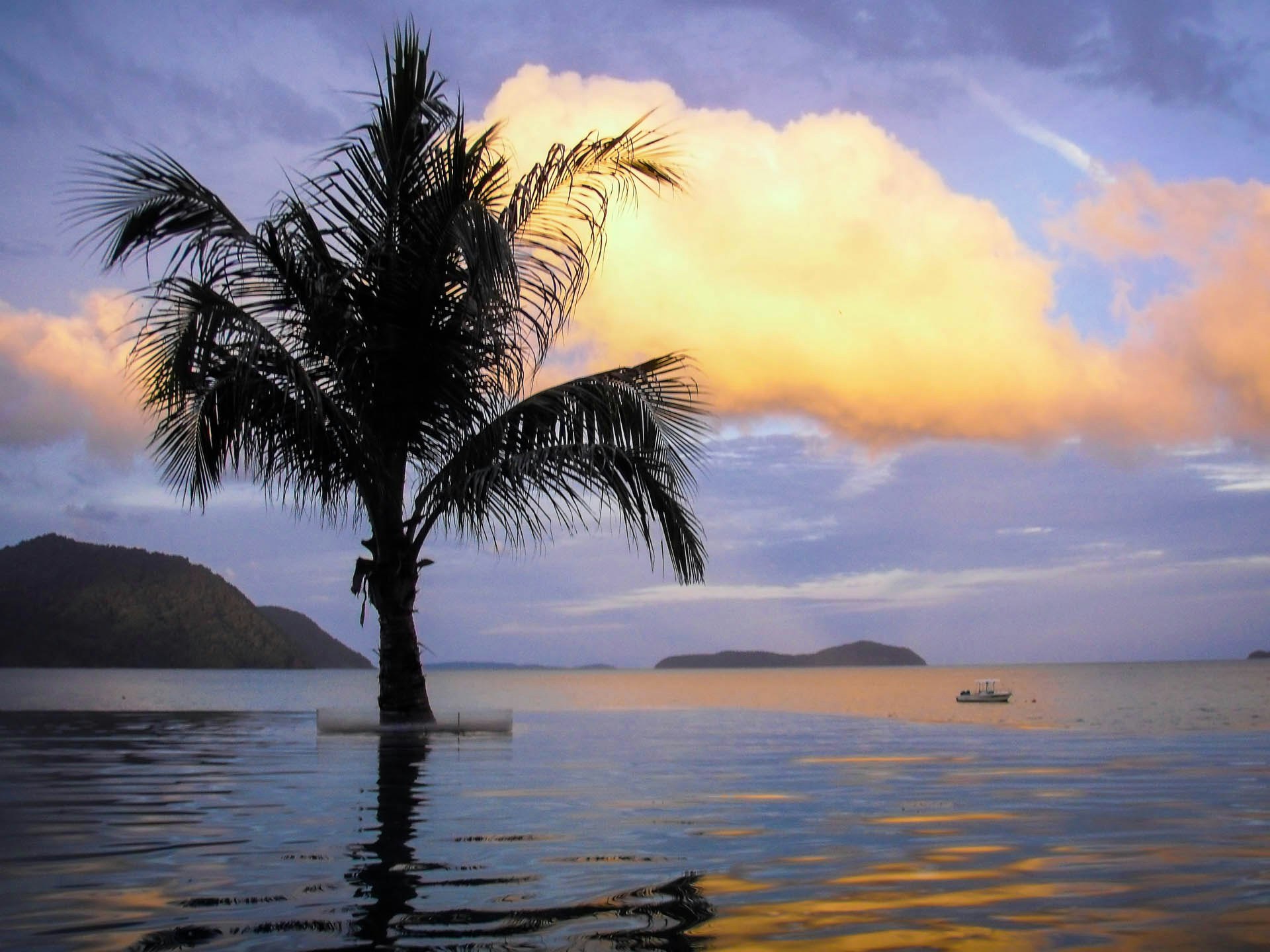 Half past seven and back to the rooms to get showered and changed before heading out into Rawai Town for a few drinks and dinner....
---
Out the door at quarter to nine to have breakfast before heading to the private island. Unfortunately, my breakfast wasn't included, and I didn't find that out till half way through! Doh, so that was like a 12quid meal.... Still, had muesli, chocolate milk, guava juice, bacon, sausage, beans and eggs and an omelet, with a big mug of coffee.... So, I got my money's worth!
We met up, and took the long boat across to the island, pretty cool trip, beautiful scenery!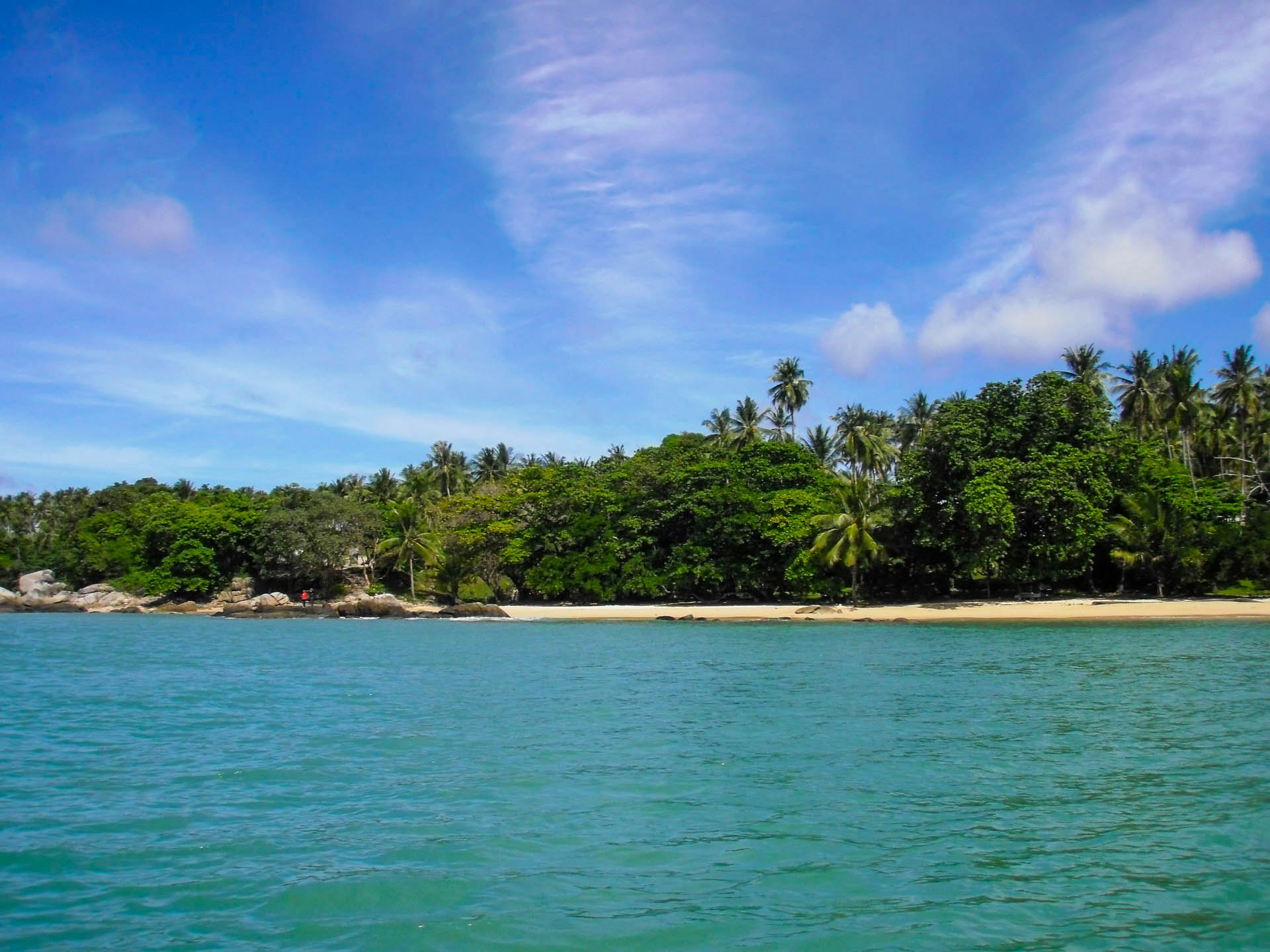 We arrived at the island and had a wander, and almost immediately found out that due to low tide there were no activities allowed. So the snorkeling, sailing and kayaking was off. We've since checked the timetables, and any day after Sunday we can get a couple of hours done, So, I may well go back over tomorrow to do a bit of sailing, and I am definitely going Friday before I leave. I bought a pair of goggles and a snorkel and did some underwater photography with my new camera. Got some decent pictures and some terrible ones!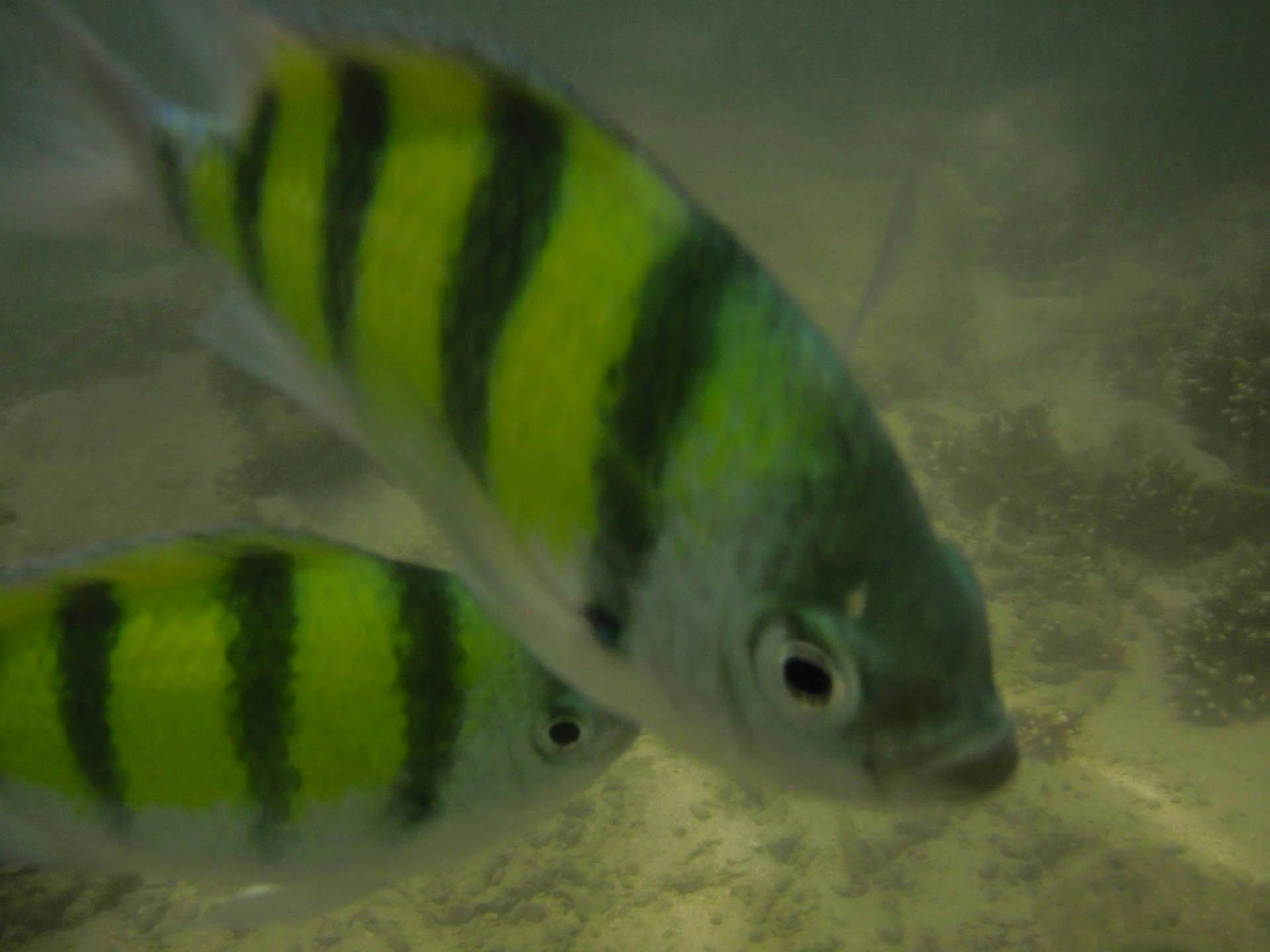 Because the water was SO low, there was a lot of sand kicked up into the water, so the pictures are more murky than you would hope.... Still, the fish were so 'tame' they came right up to the camera....
Had a beer on the island whilst waiting for the boat back to the hotel at about lunchtime, it was served in an ice cold stone coconut looking ceramic mug and was just what the doctor ordered! Still, it's not a glowing endorsement of said doctors abilities that they proscribed beer.....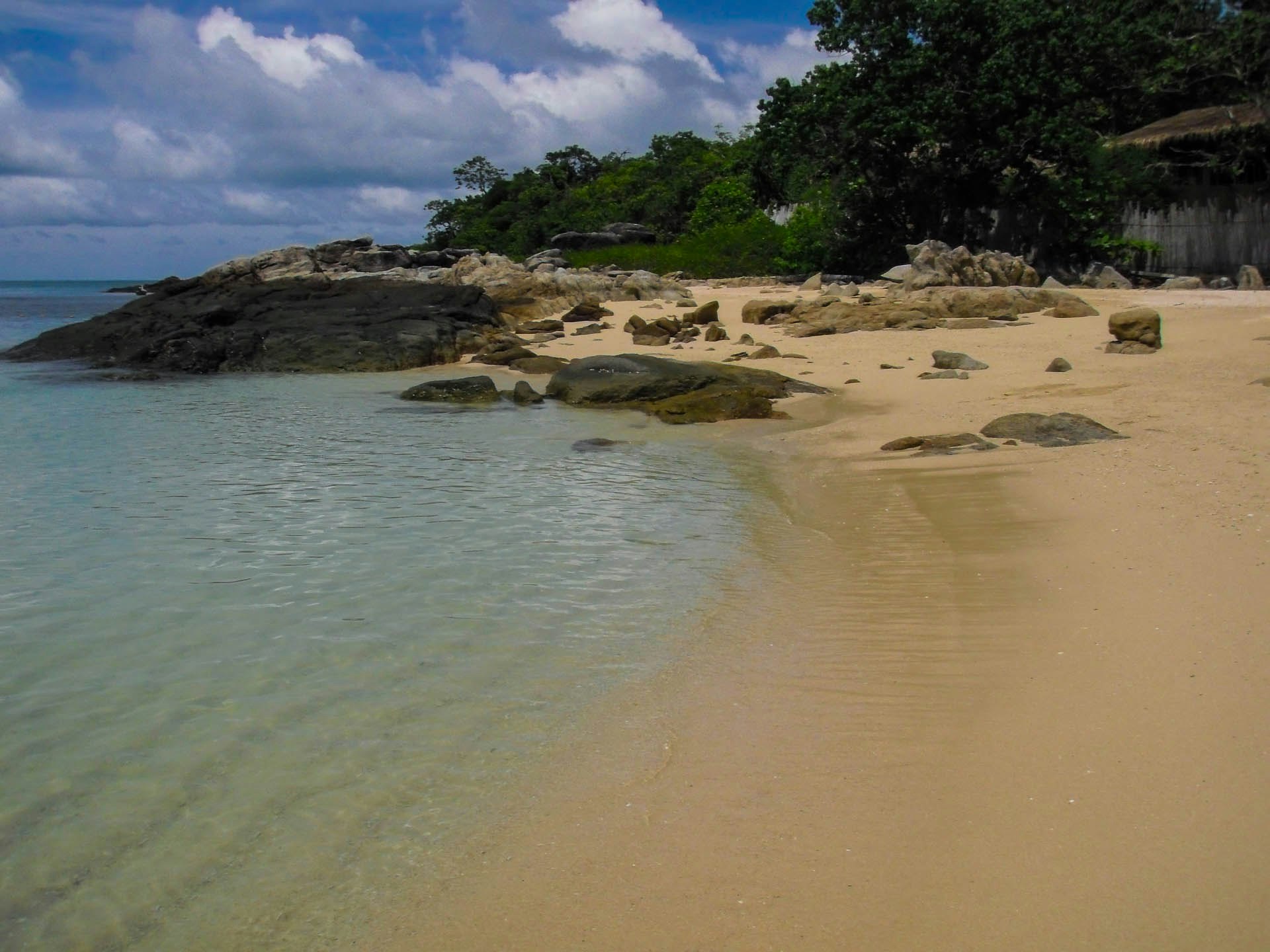 Ended up having lunch at the restaurant with the great view and all four of us had the same thing, Aberdeen Angus burger! We then retired to the infinity pool for cocktails, had a stunning Watermelon Mojito whilst relaxing in the pool and as the sun started going down, I migrated to a Mudslide.... Which caused a range of questions about my non-chocolate eating.....