The sixth meal in my international tour was Romania's Mititei. A Sausage like dish, made with minced lamb, chicken and beef and flavoured with cumin, coriander and thyme, it's a perfect BBQ dish. It needs preparing the evening before but requires little in the way of unusual ingredients.
I used the Food52 recipe.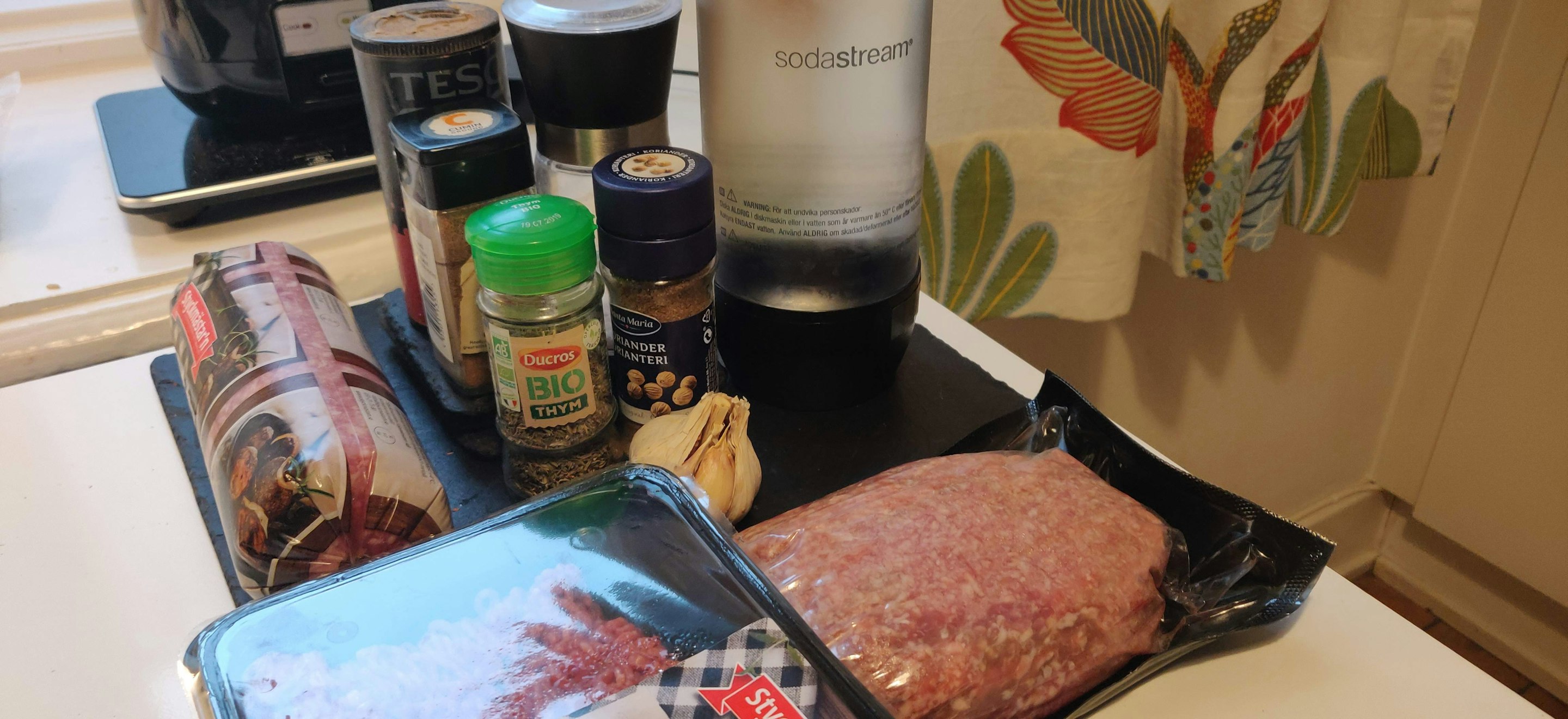 Start by mixing (or double grinding if you can) the three meats together along with a lot of garlic, and the various spices.
Add in baking soda dissolved in sparkling water to give it a bit of zest and to keep everything together.
Shape them into sausage shapes, slightly smaller than you expect as they expand as you leave them overnight.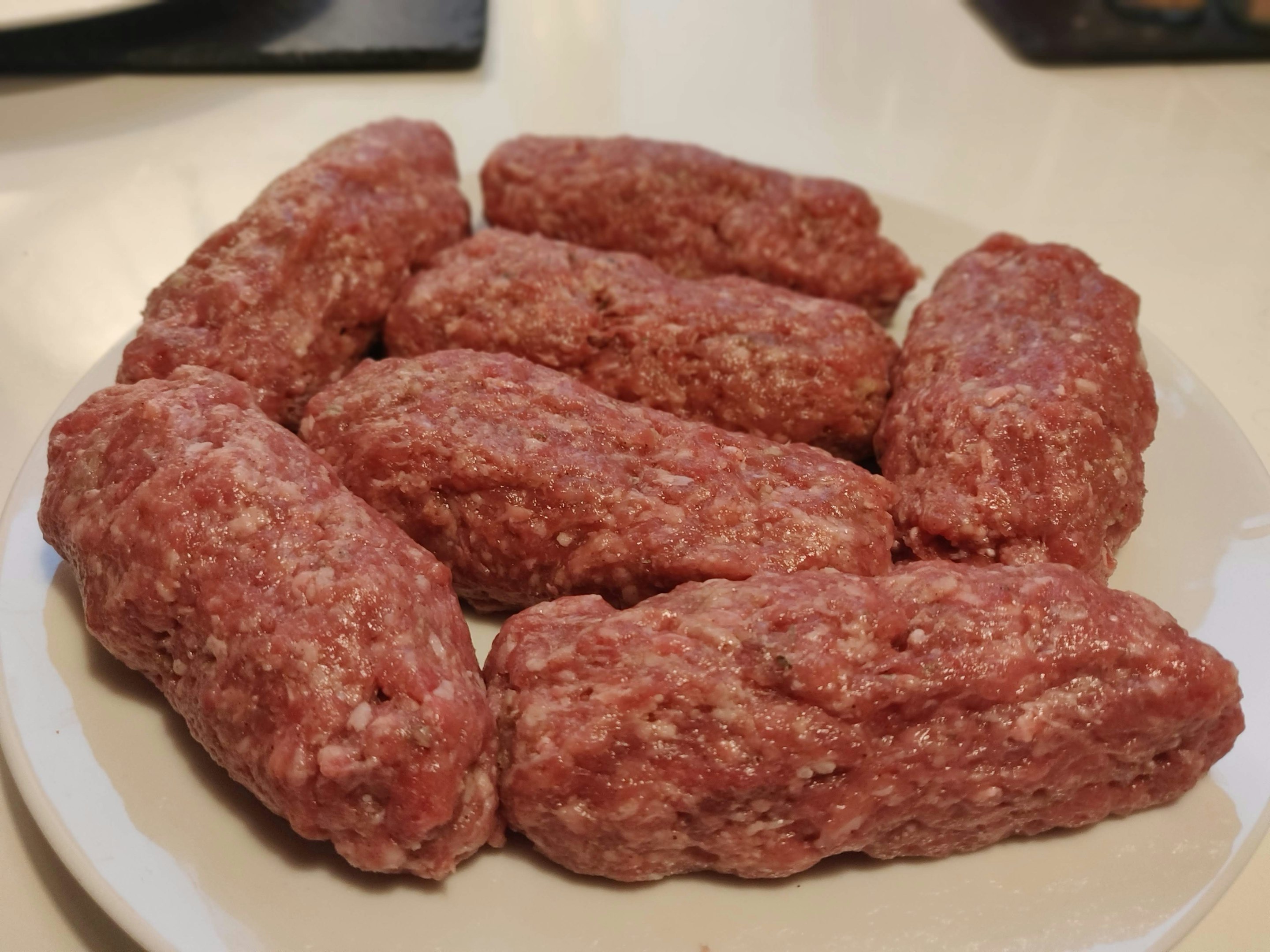 Brown them on all sides and then put them in the oven for fifteen minutes and serve on hot dog buns.