We walked past a hostel offering rooms for 450bhat, which is a bargain, shame there appeared to be three prostitutes outside waving.. still, maybe that's a perk, like cable TV or something.....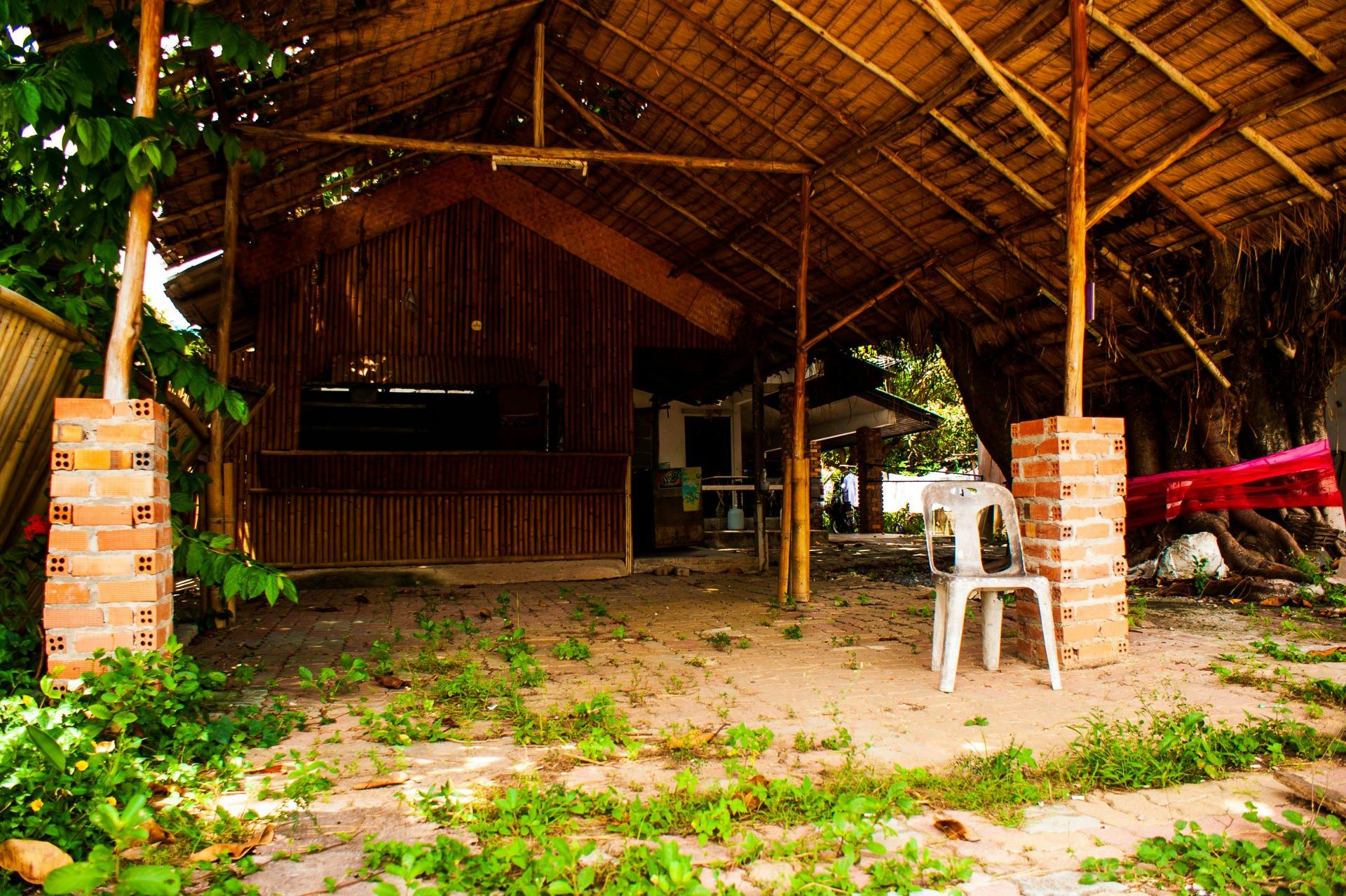 We walked into Rawai Beach, it was pretty quiet really, which is a shame, found a great little place on the beach called Nikita's and ordered a big starter to share and then main courses. It all arrived at the same time, the starter was king of like fondue, you got meat and vegetables and there was stock round the outside and a sort of frying dome, problem is, it took so long, it ended up being eaten after the mains! Still, it was delicious! Picked up ice-cream at 7-11 on the way home, as well as some beer, scotch (well, been wanting some!) and coke for the minibar. Stopped at an internet cafe, it was 20 bhat for an hour rather than the 210 at the hotel! Way cheaper!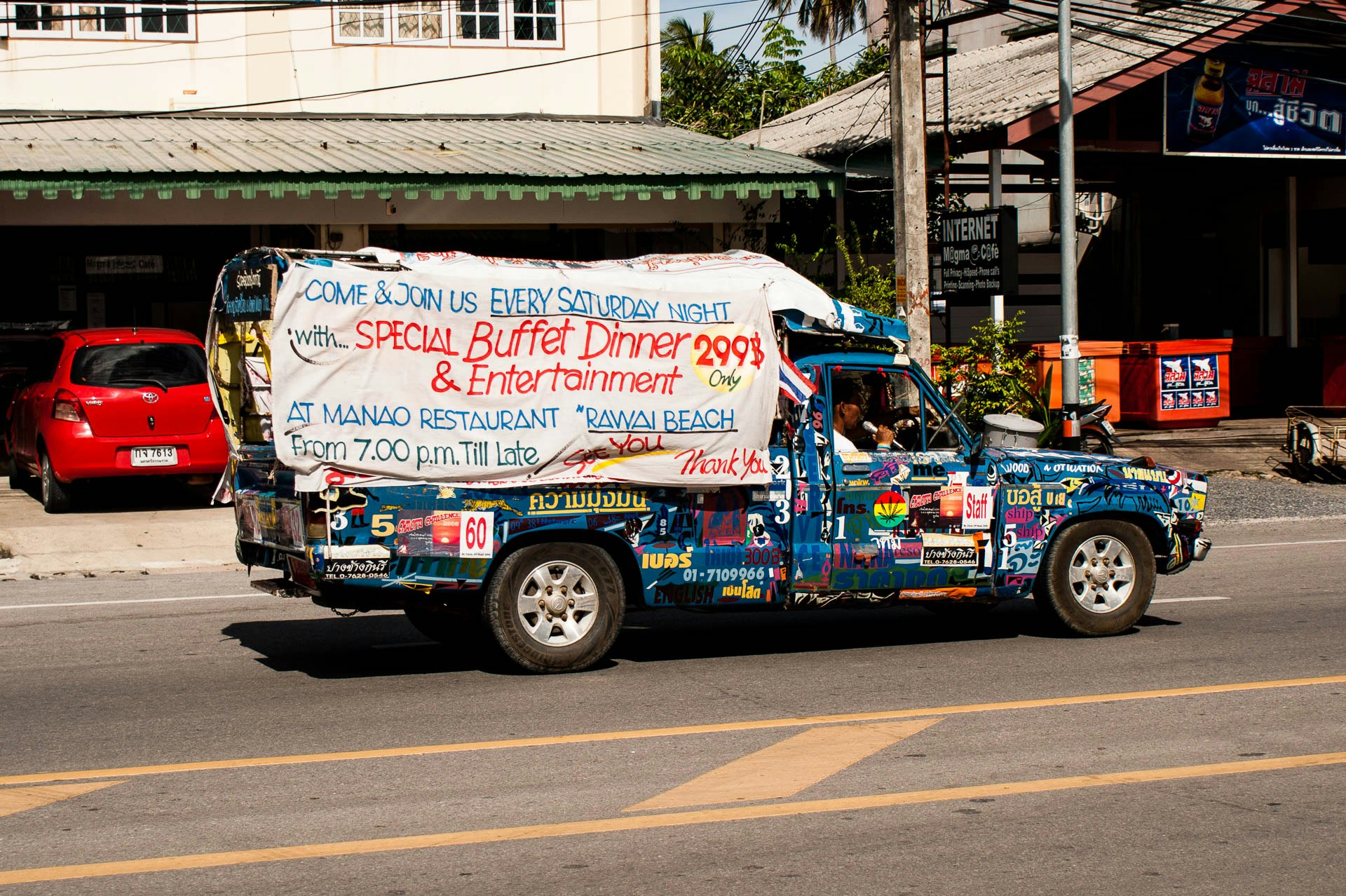 ---
After the internet cafe, I headed towards Rawai to get something to eat, we stopped into an incredible backpackers hostel to get a price, it was extremely expensive, but had its own pool, flat screen tv in every room and it was seriously modern. It was too much for the target audience, but if he changed tac and aimed at family as a small hotel, he might do well. We then found, after a few false starts, a bakery which served fresh food, we ate pizzas, followed by cake (blueberry cheesecake! Mmmmm!) and headed to one last hostle.
It was about a 15 min walk in the midday sun (mad dogs etc) but when we arrived, it was very nice, and cheap, way under a tenner a day. Has its own pool, and claims satellite TV, that only plays knock offs of Scooby Doo cartoons......
I had got thirsty on the walk there, so stopped for a take away coke on the way back, for some reason, probably due to the recycling scheme, we couldn't take a bottle with us, so I was served my take away coke in a plastic zip lock bag with s straw. It was actually pretty cool, and does cut the littering problem down!