We stopped at the Rafting office for equipment, briefing and breakfast of "Rolex" rolled eggs in Chapatti, which was both filling and delicious. From there it was a longish drive in a open walled truck to the rafting point and we were looking over the Nile.
We went down to the edge of the river and broke out into teams. There were two groups who wanted to do grade five rafting, but I, the six mad men and one mad woman all managed to get into the same boat and we made it clear that we wanted to go extreme.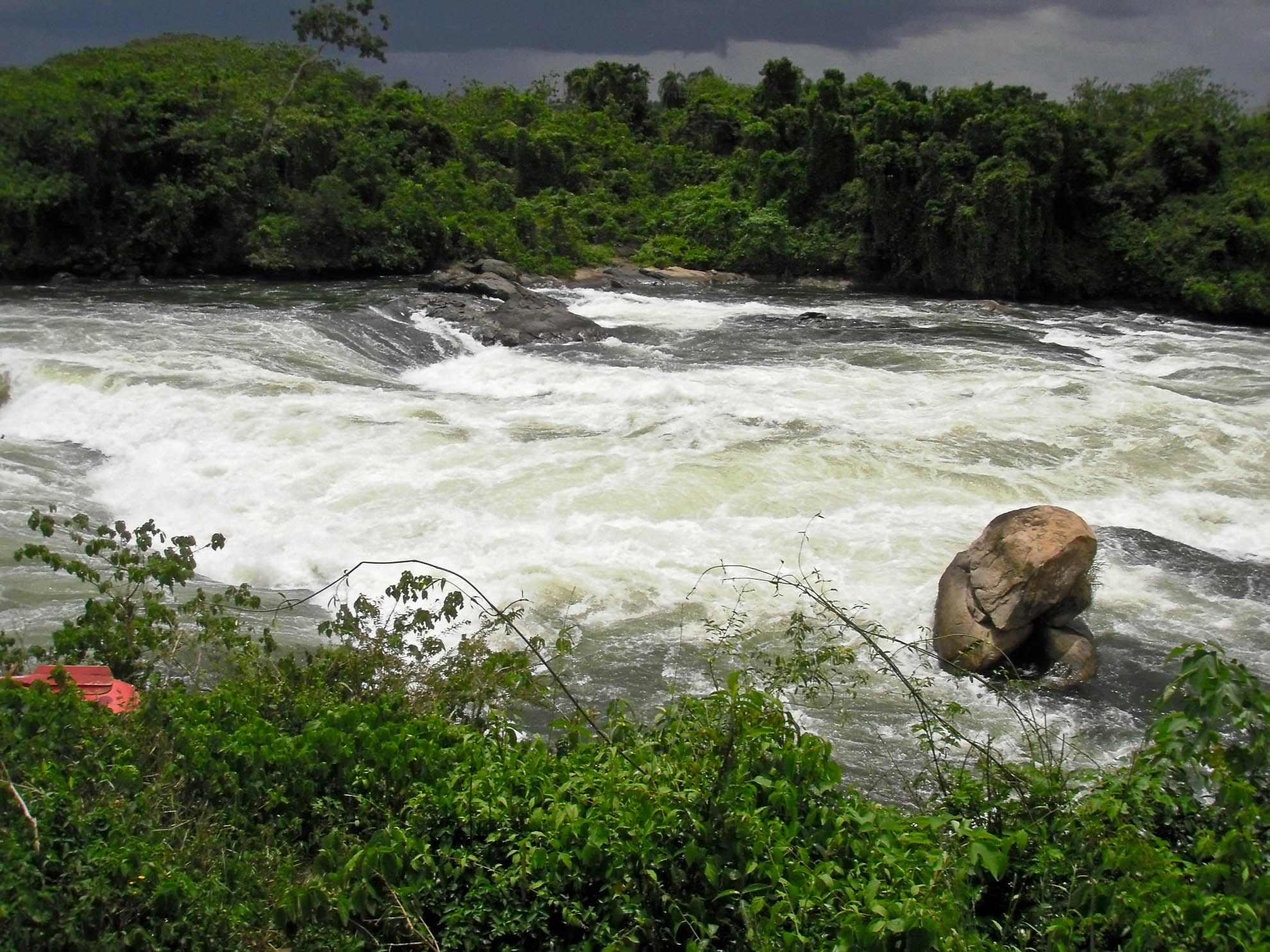 8 rapids awaited us, most of them grade 5. There is a 9th, but it is grade 6 and no one has completed it due to the whirlpool, so we portaged around it.
We threw ourselves down the rapids with reckless abandon. Early on, the boat flipped a few times, throwing us into the raging Nile.
Half way through the rapids, we stopped for pineapple and biscuits to give us energy. As we were finishing them up, the heavens opened and we were caught in a tropical hail storm. On the Nile. In Uganda. In early September!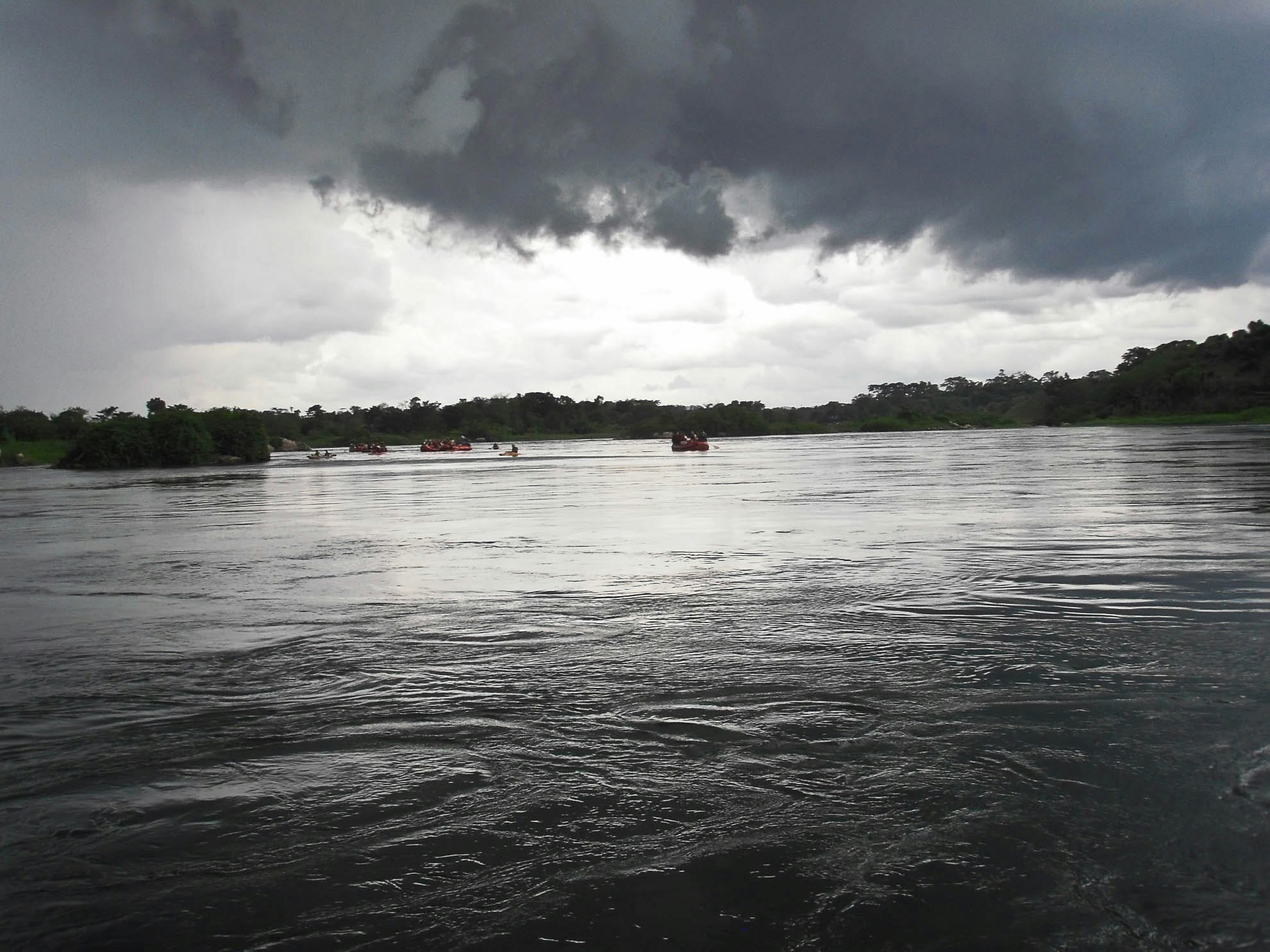 After the break for lunch, our only flip was when we completed the final rapid and the guide turned to us with a grin and asked "Want to do that one again??" after a chorus of "Yes!" he had us paddle backwards into the rapid. We got perhaps 2/3 of the way through before the boat flipped violently and we were buffeted by wave after wave until we exited the rapid and floated in the calm. We were the only group to attempt the reverse transversal.
We did nearly have an emergency, after the hail, one of the guys on the boat had been wearing only a lifejacket as it was so warm, but after he began shivering as it became cold. He toughed it out and made it to the end of the session, but it was a close call with hypothermia.