Day 1: 30th July
We then had a 3 hour drive to Puerto Viejo de Talamanca, where we checked into rooms with mosquito netting on the beds before all meeting at an open bar space with wood tables by the small pool.

Once settled, a few of us headed to town in order to see the sights. After a fairly stressful time getting cash out, we stopped for a cocktail or two right by the ocean.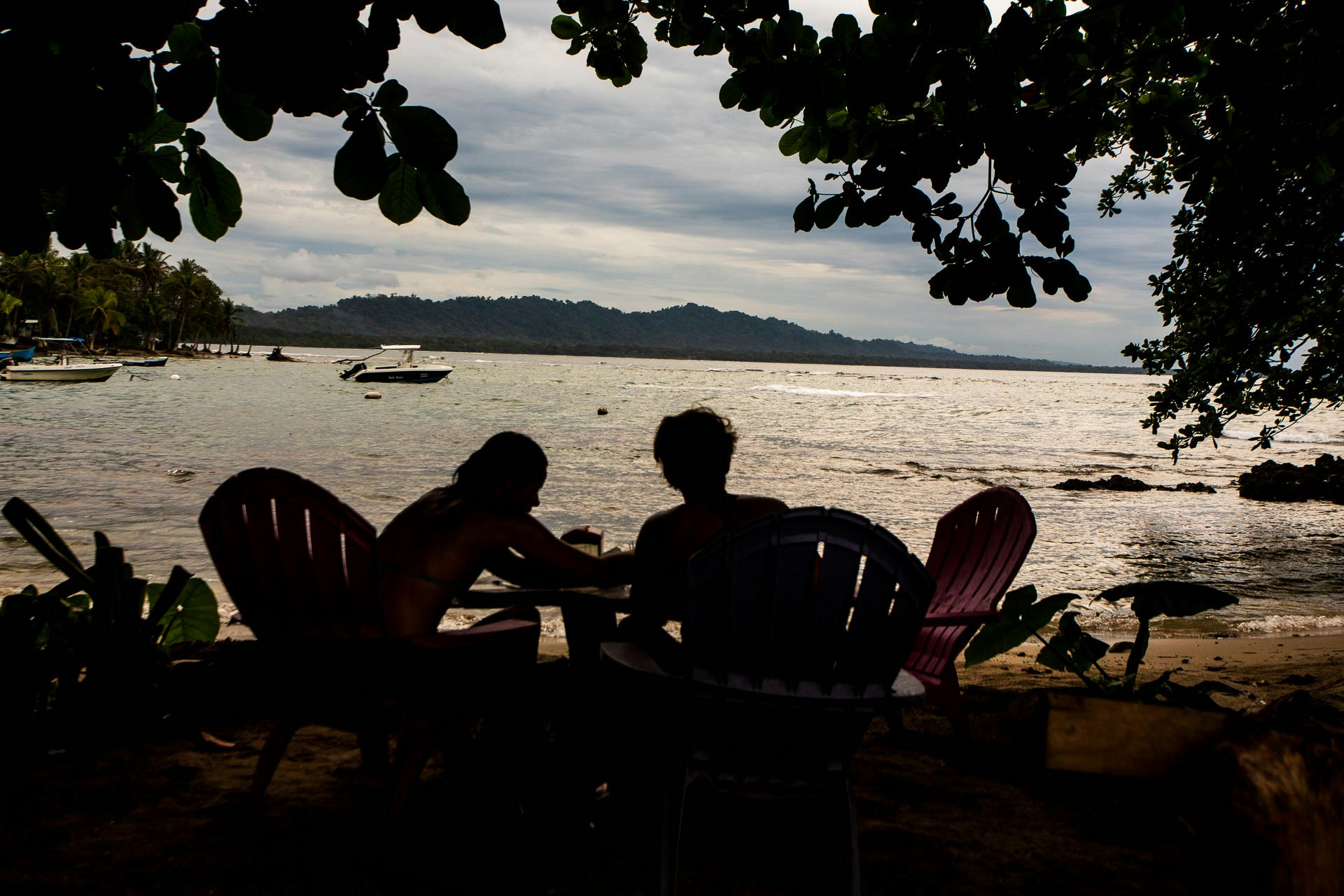 As we had left the key at reception which closed at 8, we had to head back rather than stay in town to ensure we met the group for dinner and could get to our room. It turned out we could not do yoga in the afternoon so instead signed up for the chocolate tour.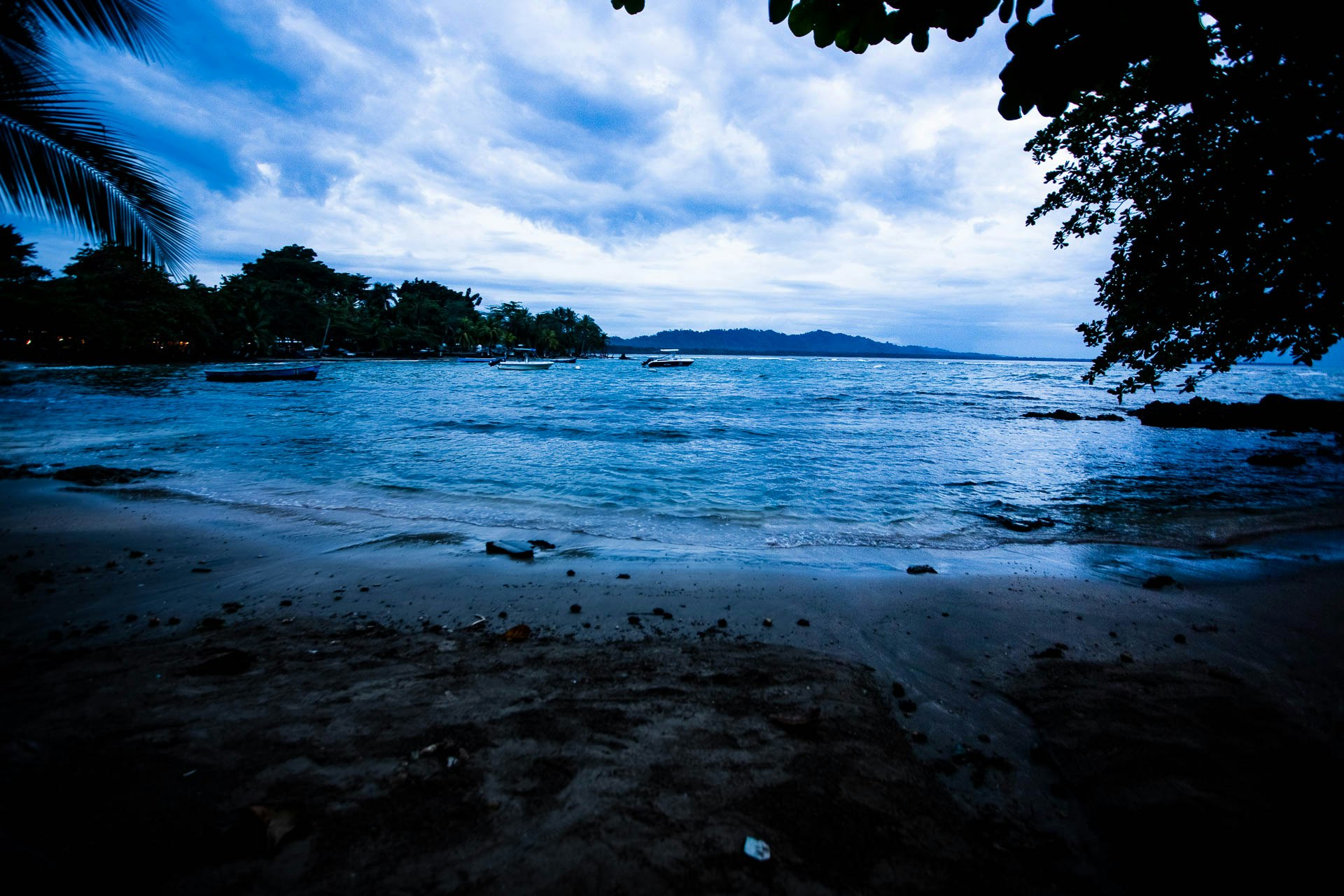 After a twenty minute or so walk we got to the restaurant. 15 cocktails proved a lot to make so there was a long delay in getting them. When they arrived, the food was excellent, the steak in green pepper sauce was fantastic and the chilli hot sauce was exactly the flavour it needed.

When we were all done with the food, we went to a local salsa bar, I danced some, others danced with enthusiasm.

There was Cuba Libre, hot sweaty people garish neon lights, the roar of the ocean, and hard salsa beats into the late evening.
When I got back to the hotel, the pool was inviting, so I took a midnight dip.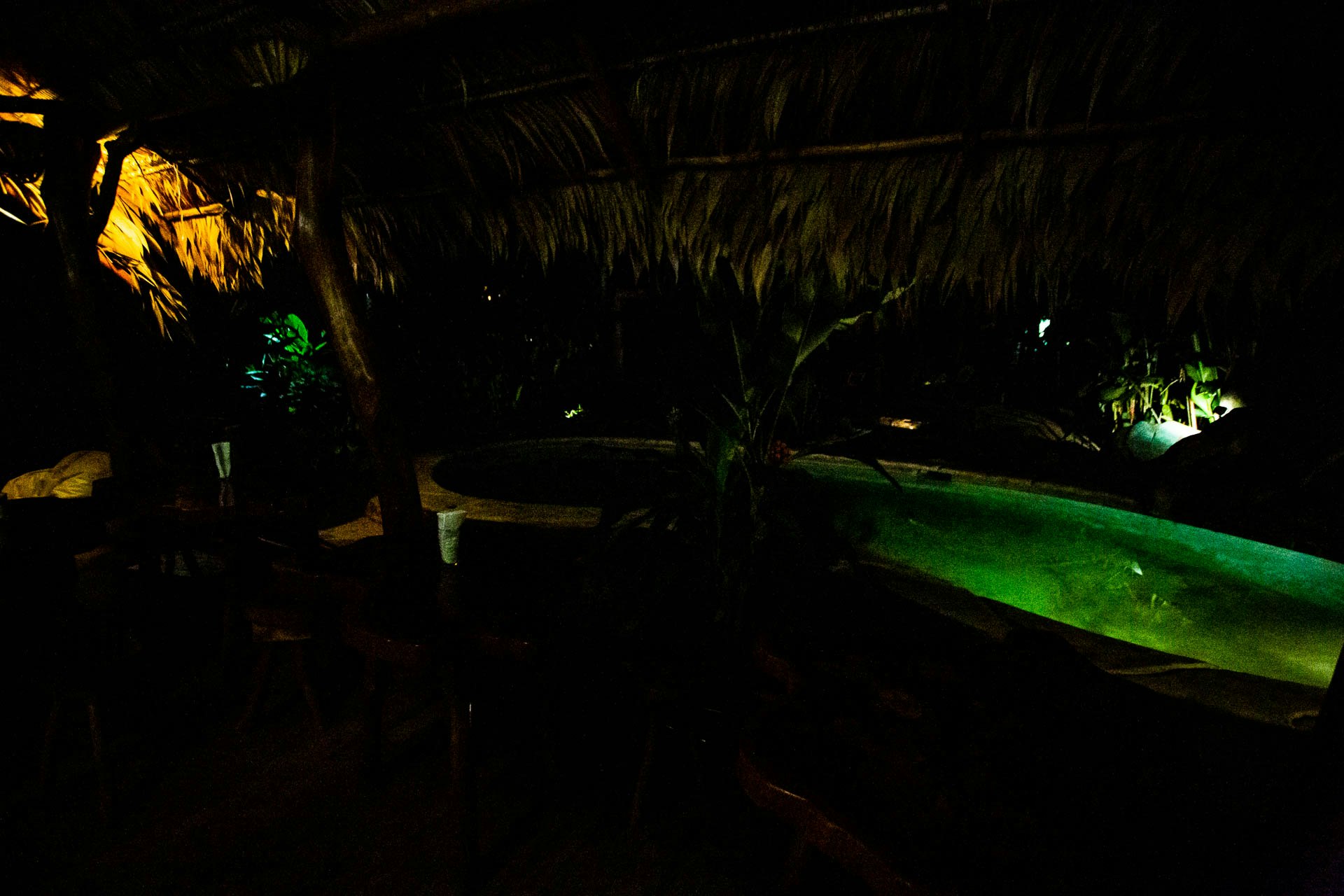 ---
Day 2: 31st July
On the way back to the hotel we stopped at a waterfall, only a few of the group went swimming again, as most of us couldn't face putting on wet clothes again but the views were stunning.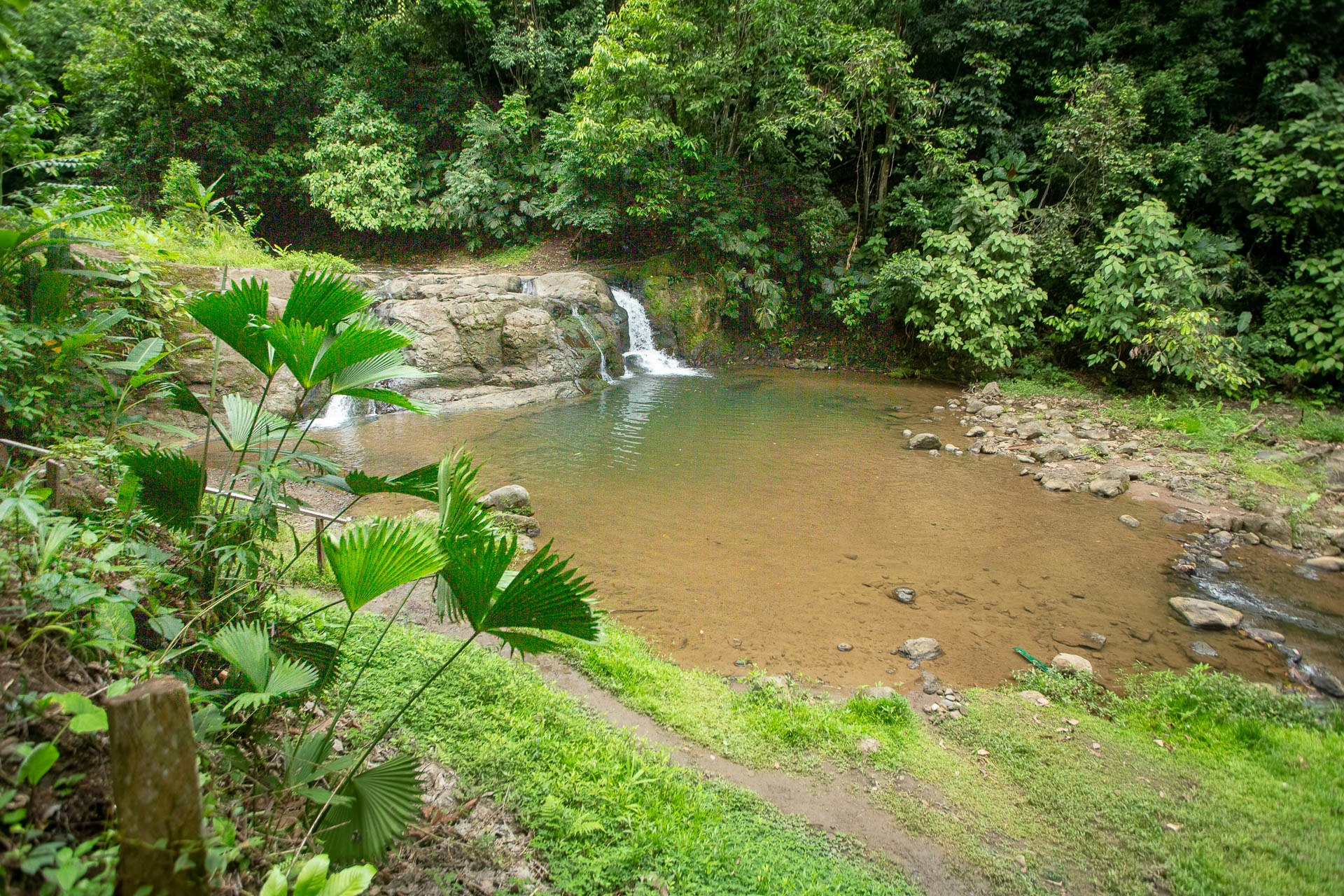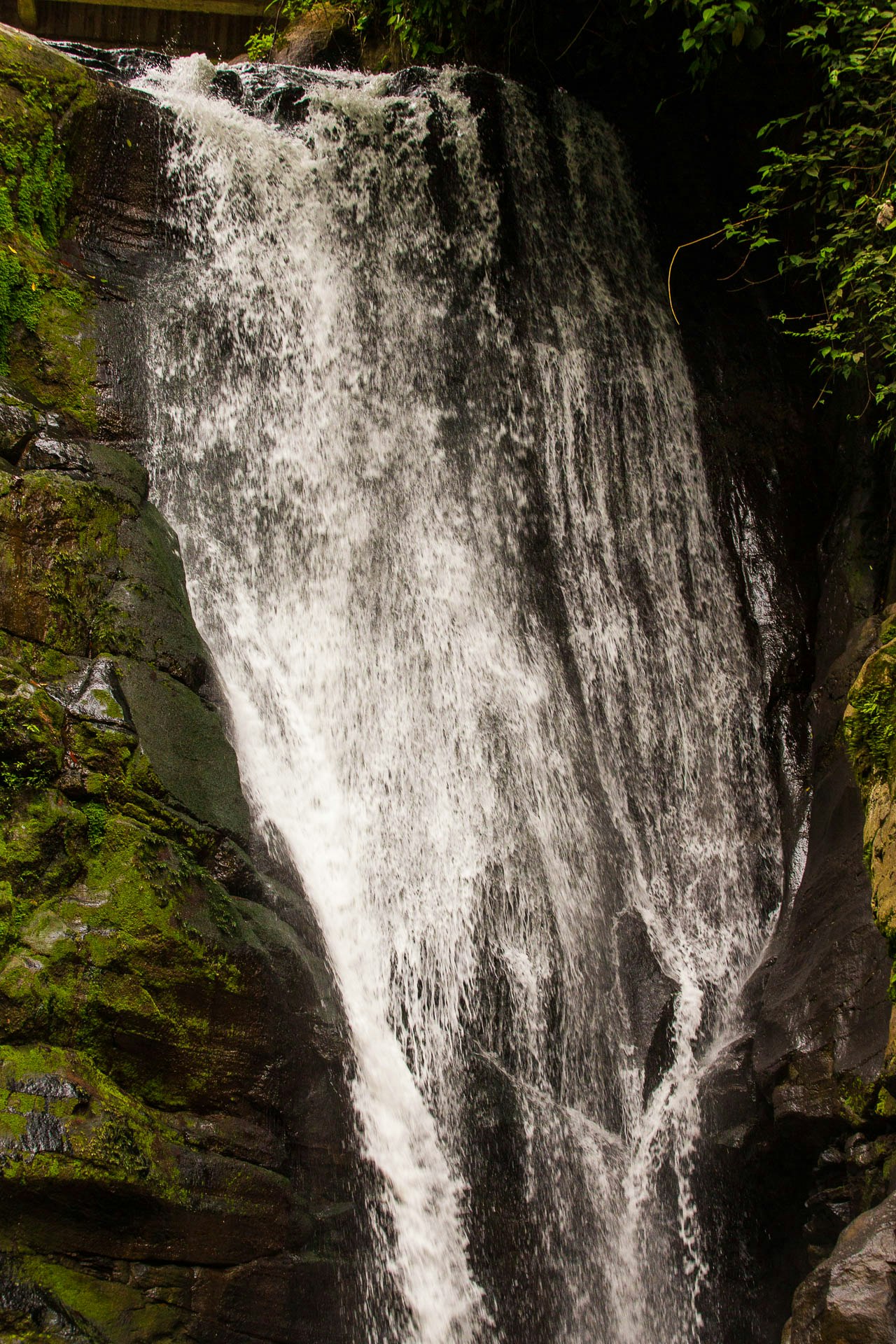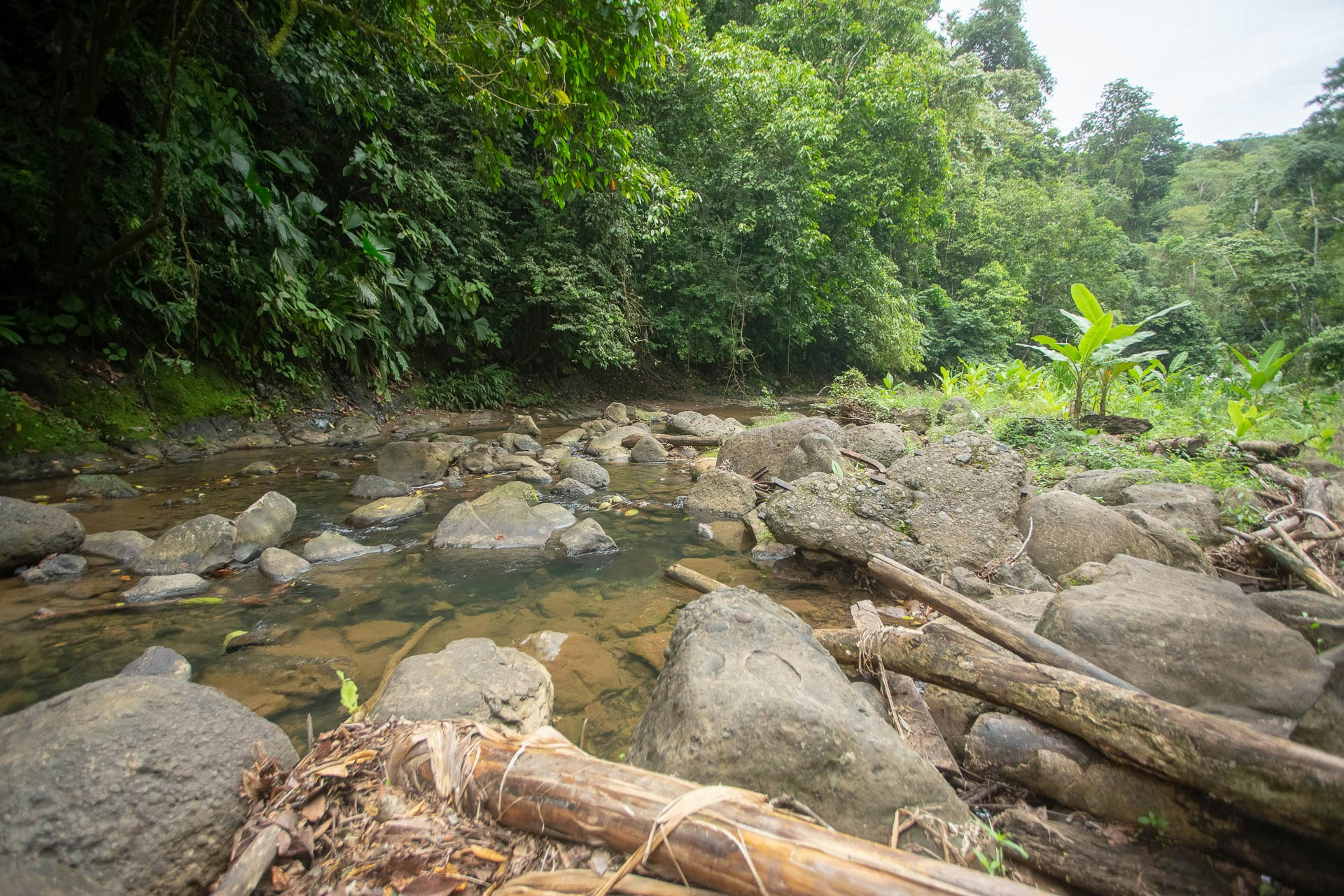 In the evening, we broke into two groups one going to a nearby fusion restaurant. It was by all accounts excellent, and the rest of us went, with the guide to a Jamaican restaurant, owned by a local entrepreneur which has been there about 35 years.
I had the Ronlon, a fish stew with Yams + Sweet potatoes, and it was lovely, delicately spiced.

We then had a nightcap or two at the 'lazy moon' bar on the beach and ran into two others from the group.

---
Day 3: 1st August
I then headed into town with a small group and rented bikes for the day, a bargain at $6 for 24 hours.

We stopped for lunch at a place advertising with best pizza in the world and whilst good, and made totally fresh, the oven was only big enough for one, so lunch took a while.

---
Day 4: 2nd August
Our last day in Puerto Viejo de Talamanca and the last real day of the tour, we explored town by bike, split up, some went swimming, some back to the hotel, I had an early beer on the beach and randomly got told of an excellent photo spot for sunrise I'd not be able to use from a local lush.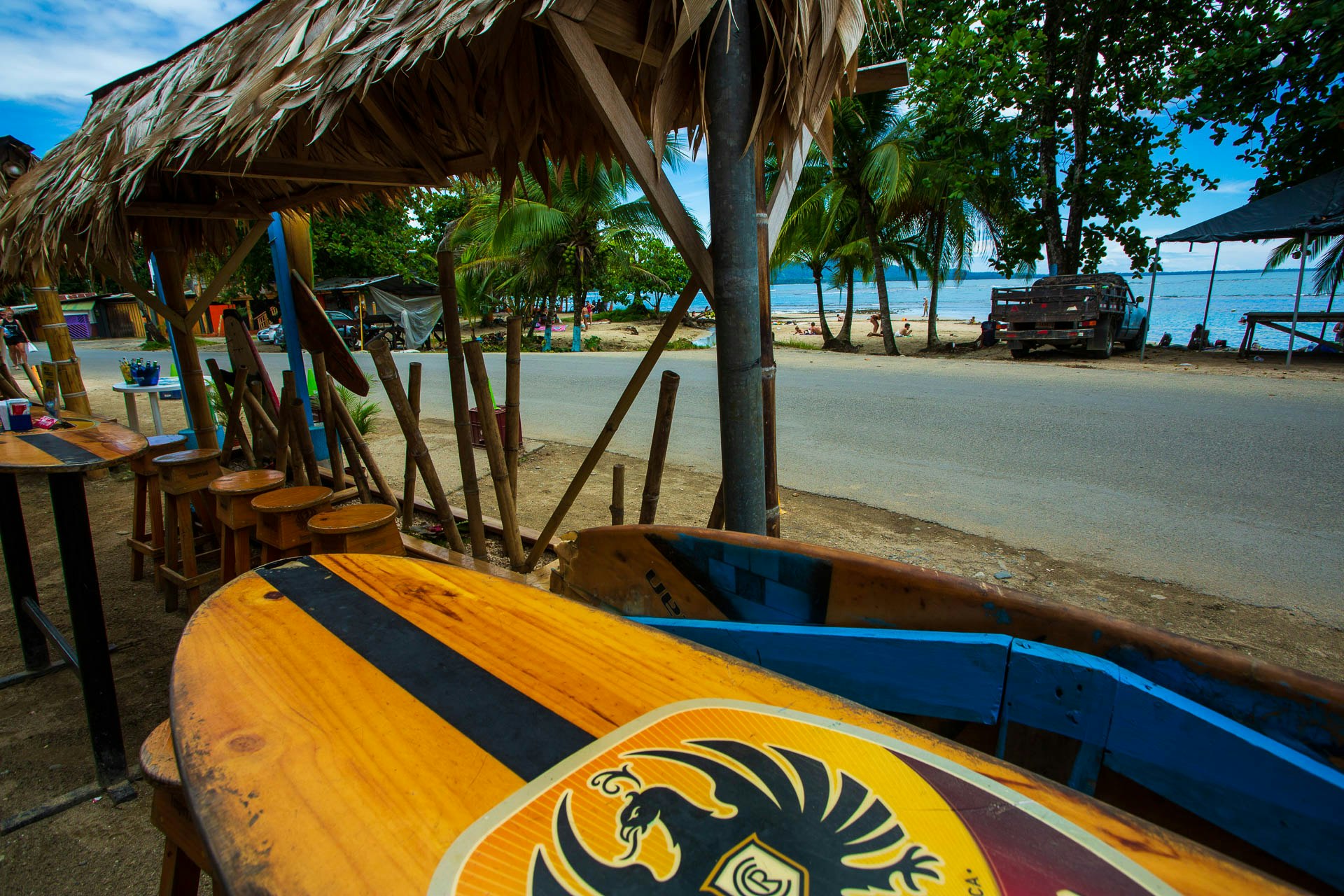 We mostly all met in a small roadside cafe opposite the bike rental place, and the service was again painfully slow. So we only just make the one o'clock departure for our bus leaving Puerto Viejo de Talamanca and heading back to San Jose.