We had to be up early as we were being collected for our first trip! We got a minibus to the harbour with an American couple who were also doing the trip.

Had a while to wait at the harbour, and found that bread was cheaper there than at the 7-11 where we had picked some up for the fish! We could see the giant Buddha of Phuket on the hill, and decided it should be on our motorbike trip the following day.
The boat was very full, and we spent about 40 minutes heading to our first destination, Phi Phi Maya Island, where the beach was filmed, it was stunning, beautiful colours. It was this cove, surrounded by high hills, which had almost vertical edges. We spent half an hour there, as did hundreds of other tourists on dozens of other boats. It was a popular location! It's pretty, but too busy, and this is low season, honestly, I wouldn't bother if you are coming in high season, it will be crammed with tourists!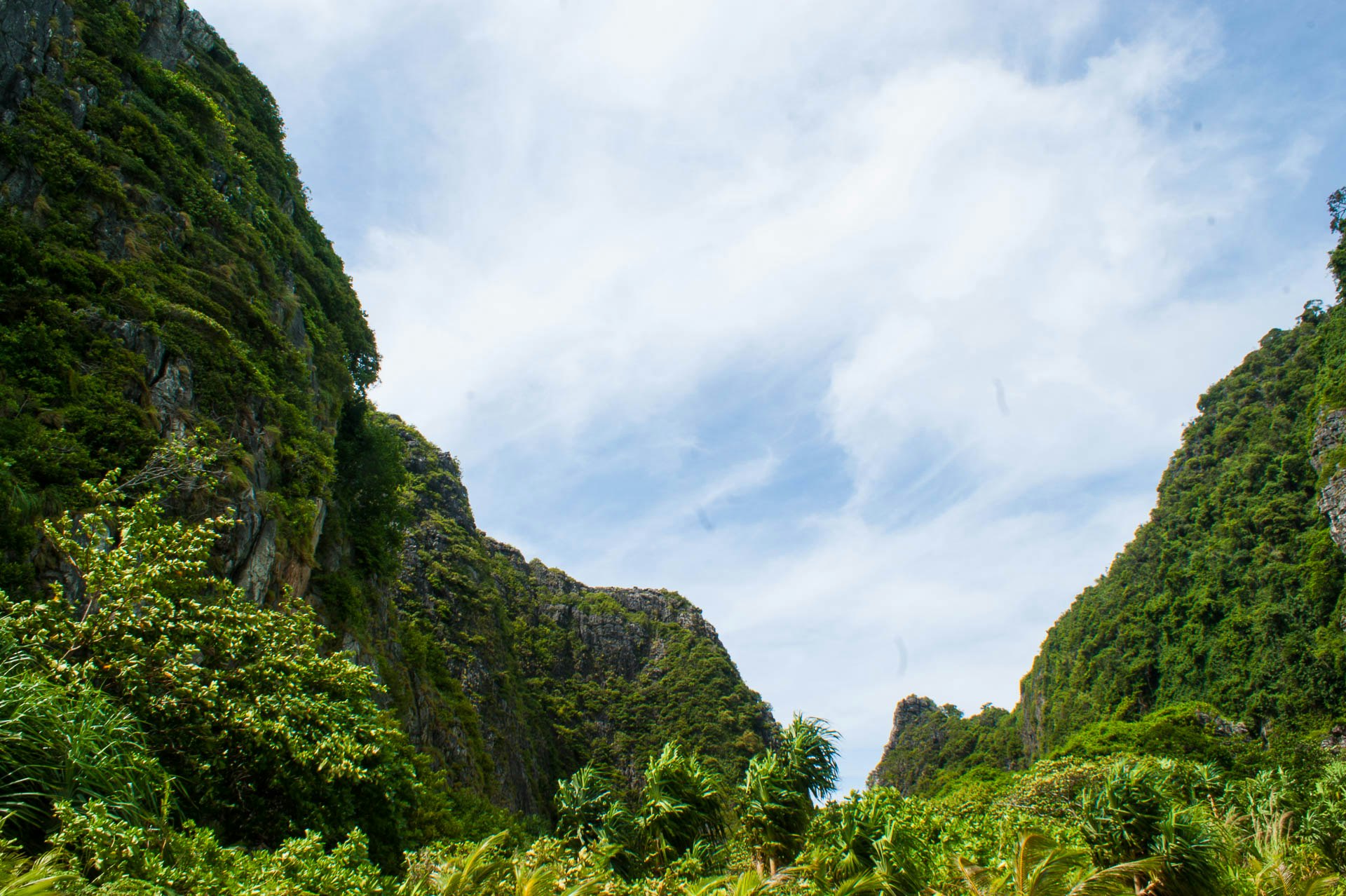 From there, we passed James Bond Island from the Man with the Golden Gun, though we will be getting a better look at that Wednesday. We then stopped off the side of an island and did some snorkeling, the water was deep and the snorkel was short, so it was easy to breath in water. Which is not as fun as fish make it seem... However, the water was like crystal and, with my underwater camera I took some decent photos.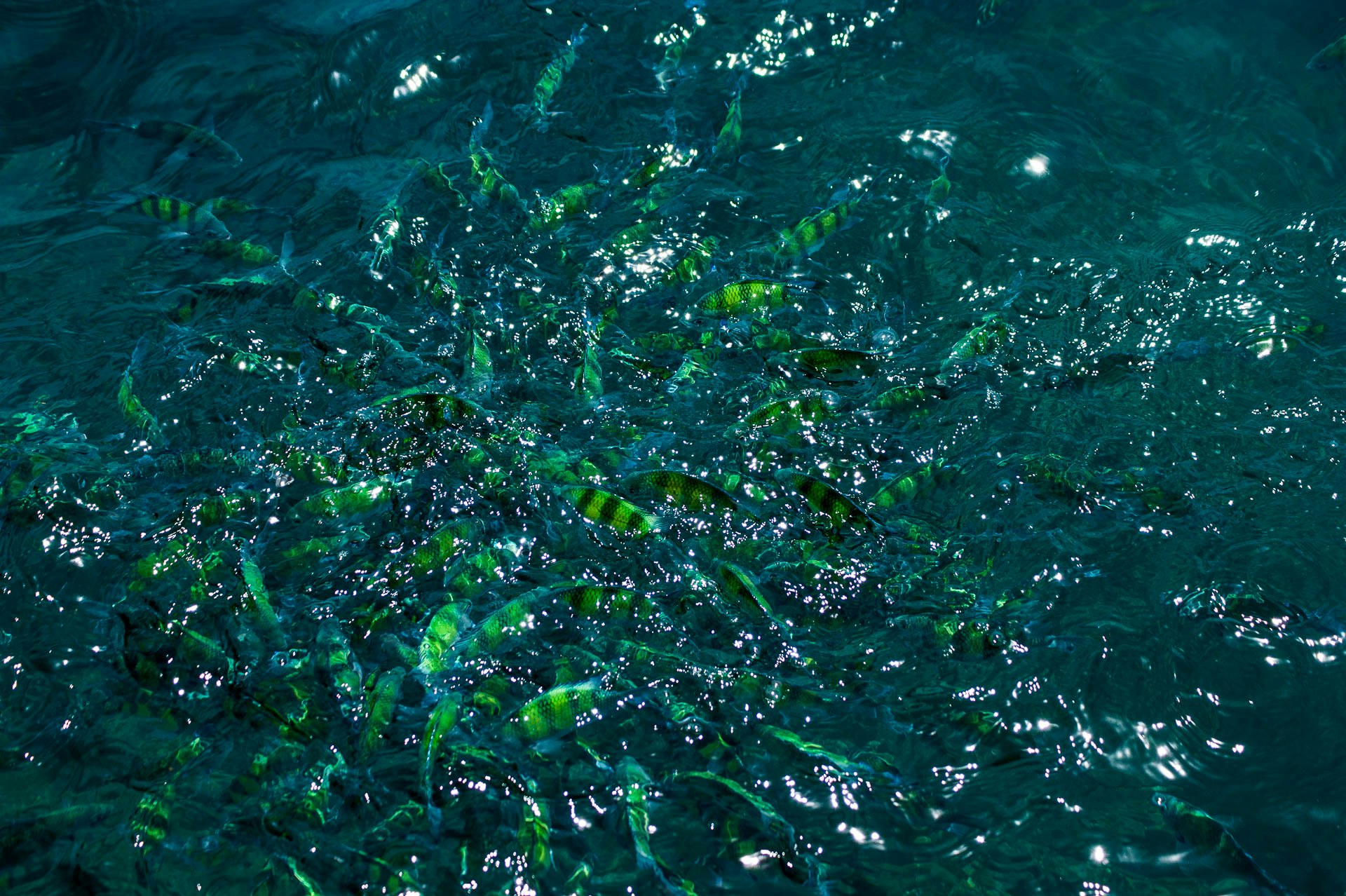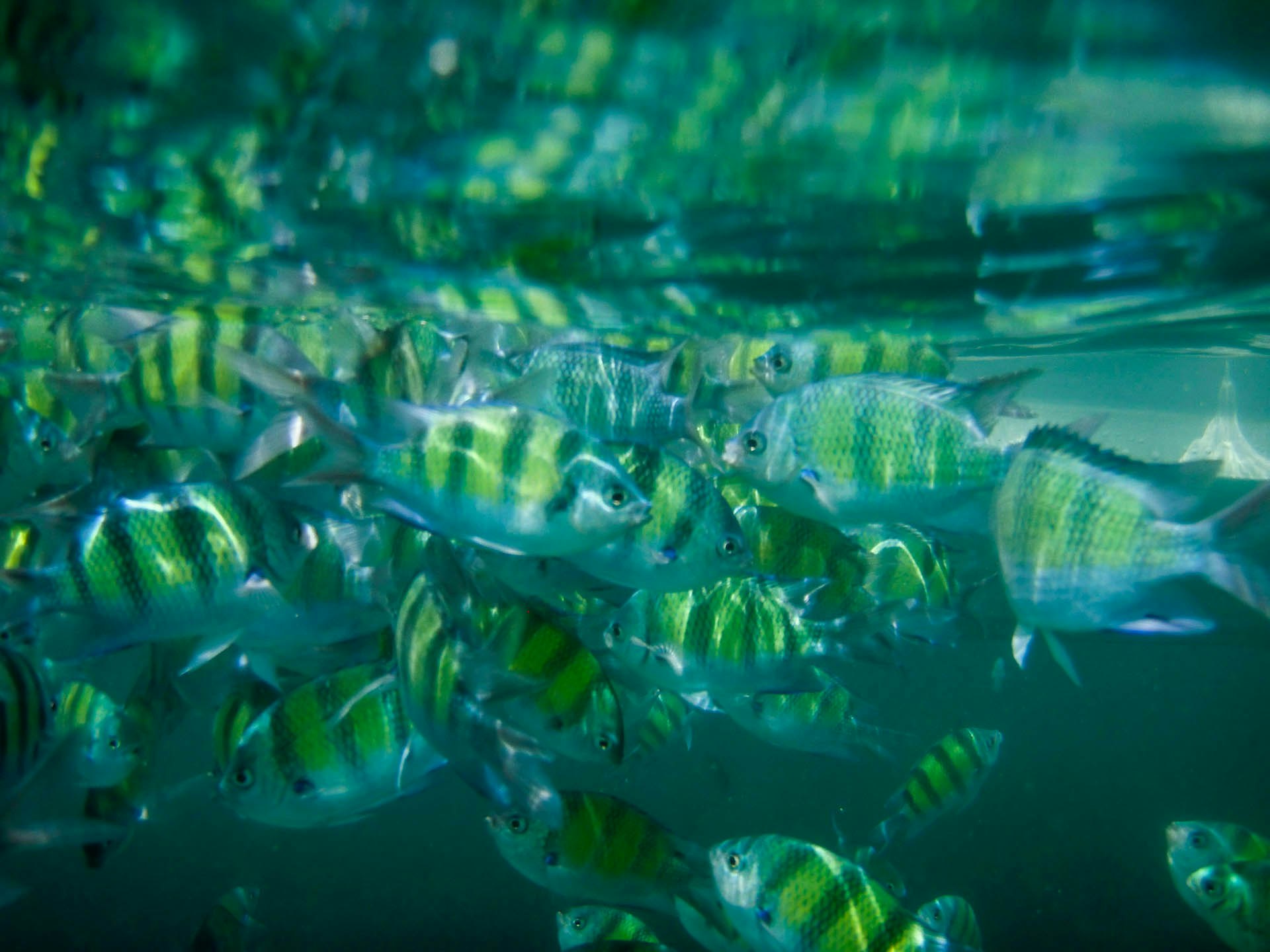 After that, we stopped at Monkey Island, but unfortunately high tide meant that we were not able get off the boat, we crowded at the front taking pictures. One monkey took a cup of coca-cola off of someone and drank it, getting it all down themselves. It was very cute, but probably not healthy! The boat next to us had a bucket of watermelon for them, and the monkeys were very keen! It was a real shame we couldn't get off the boat, but we will hopefully get a better sight Wednesday at the Monkey Cave!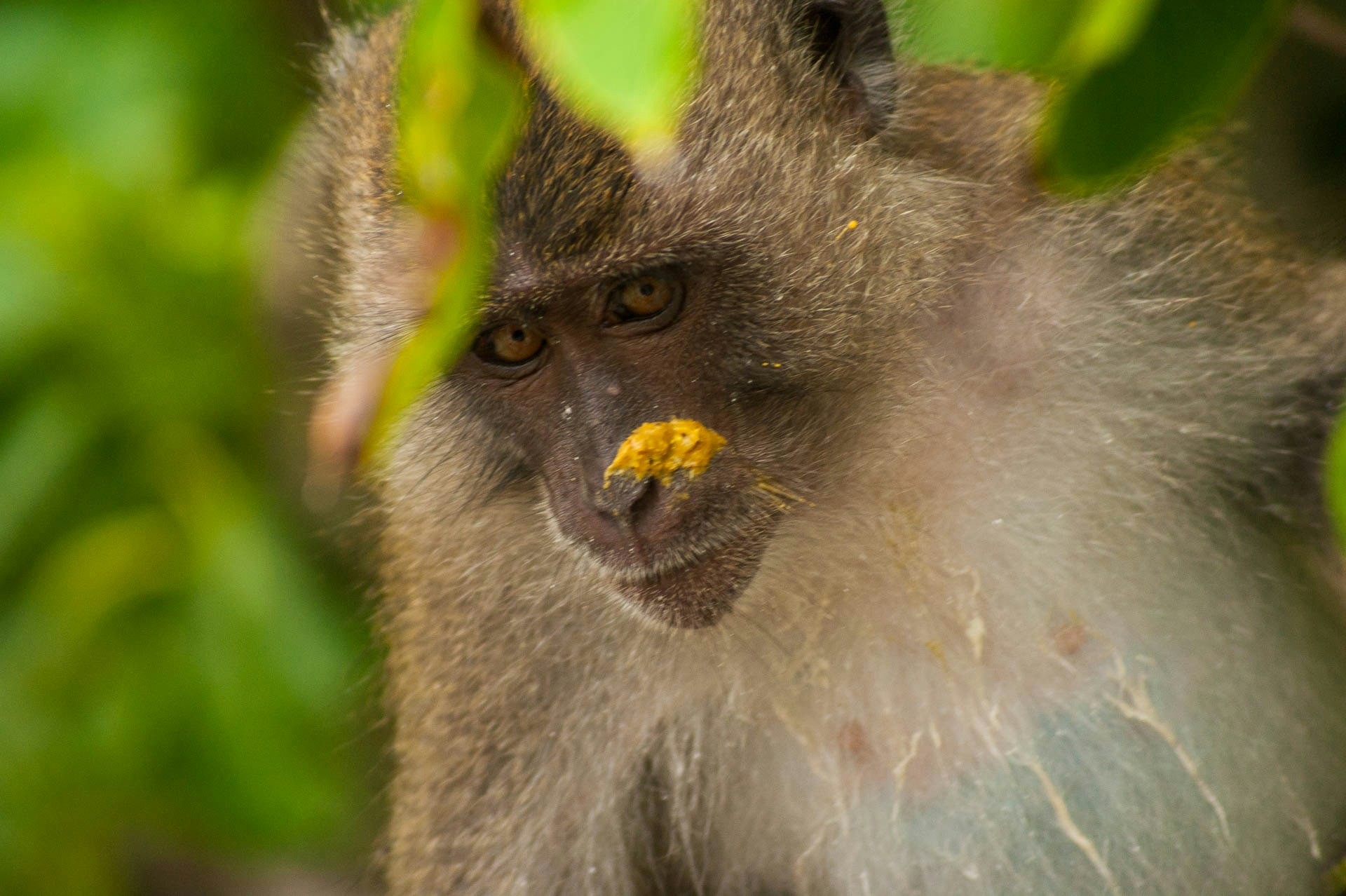 Stopped at the main area of Phi Phi for a buffet Lunch, and then had a wander after lunch, there was a beautiful painting for sale, but far too large to get home, as well as a perfect duplicate of the famous Alex Ross picture of Superman. We also encountered a guy with a gibbon that he was posing people with.
After lunch, it was back on the boat to a tiny island off of Phuket for further snorkeling, low tide made it difficult, but again got some nice photos and had a bit of a swim.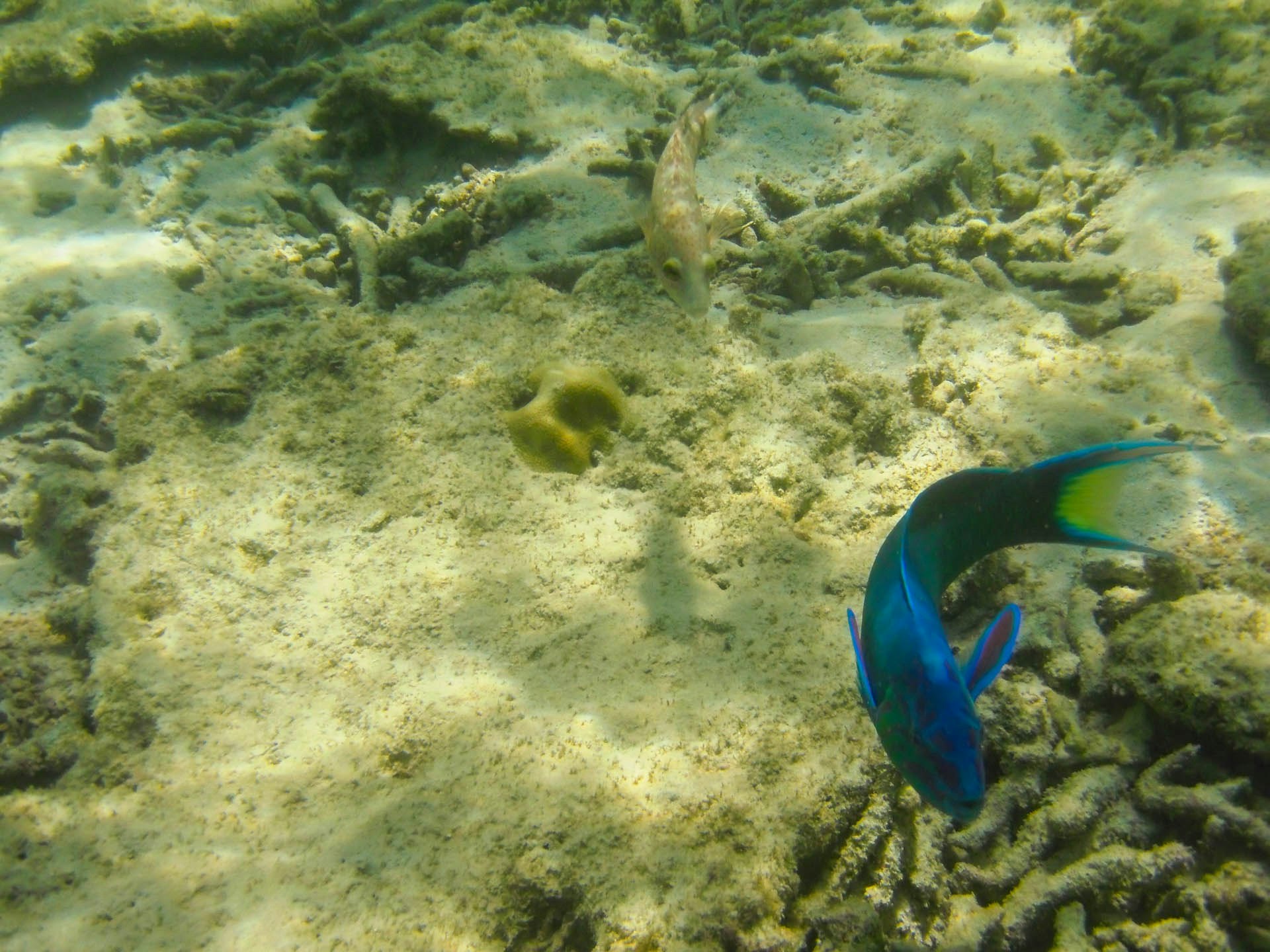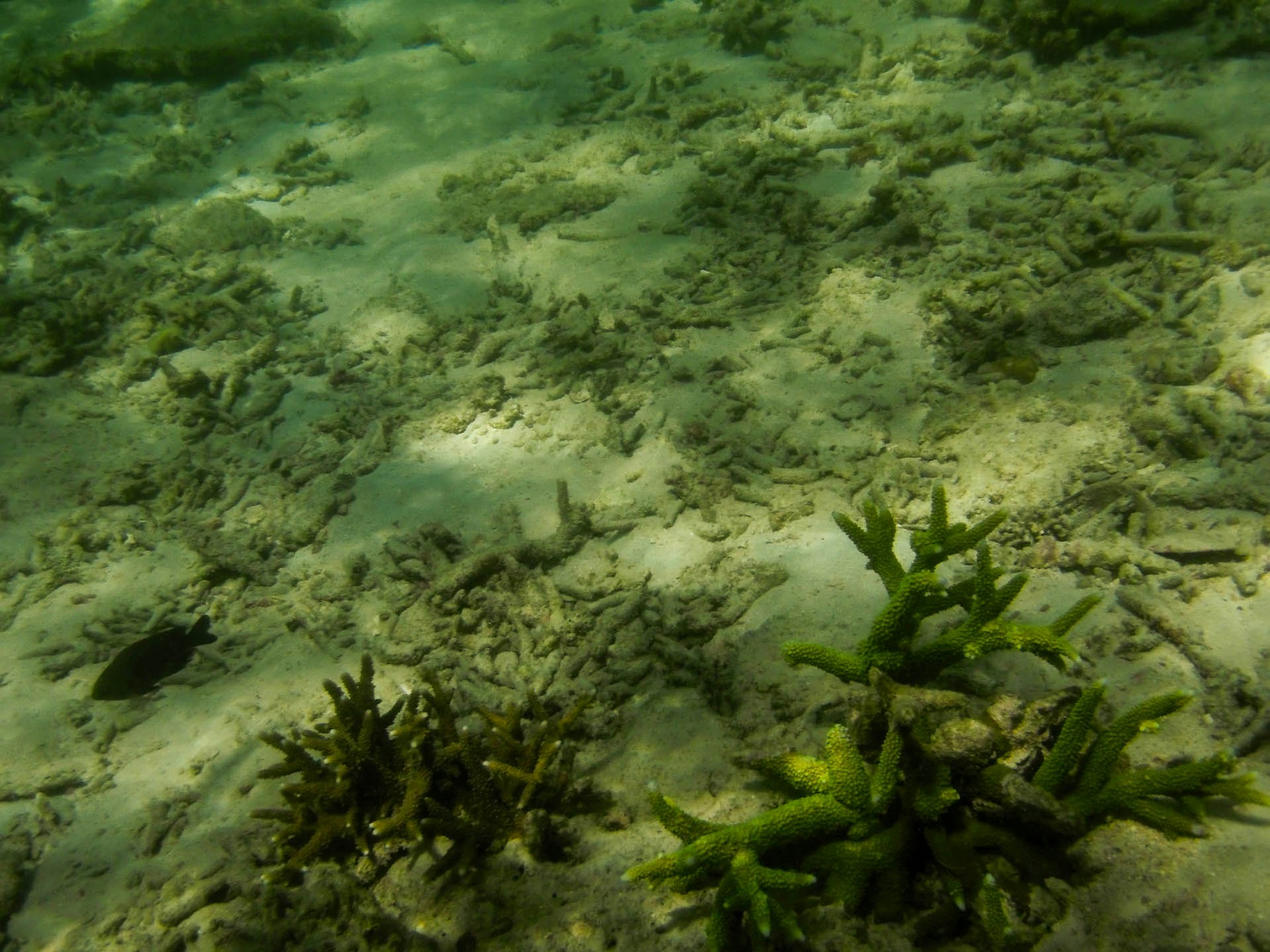 We then decided to walk completely round the island, and did exactly that, it wasn't big! The northernmost point was a pile of rocks, culminating in a little hillock with a tree on top, I resolved to climb it. Victorious, having had everyone else give up, I reached the top, and, determined to get a great photo, brushed a tree branch out of my way to get to the very centre. I then discovered I was not first to the summit. The Fire Ants, who lived on the tree had beaten me there and now were fighting to reclaim their land. I was covered the little biters! I rapidly descended, throwing fire ants from my every time they bit I dashed to the ocean, dropping my camera with our stuff and went straight into the ocean to drown the last of them..... My wild explorer nature has forever been tempered by caution now......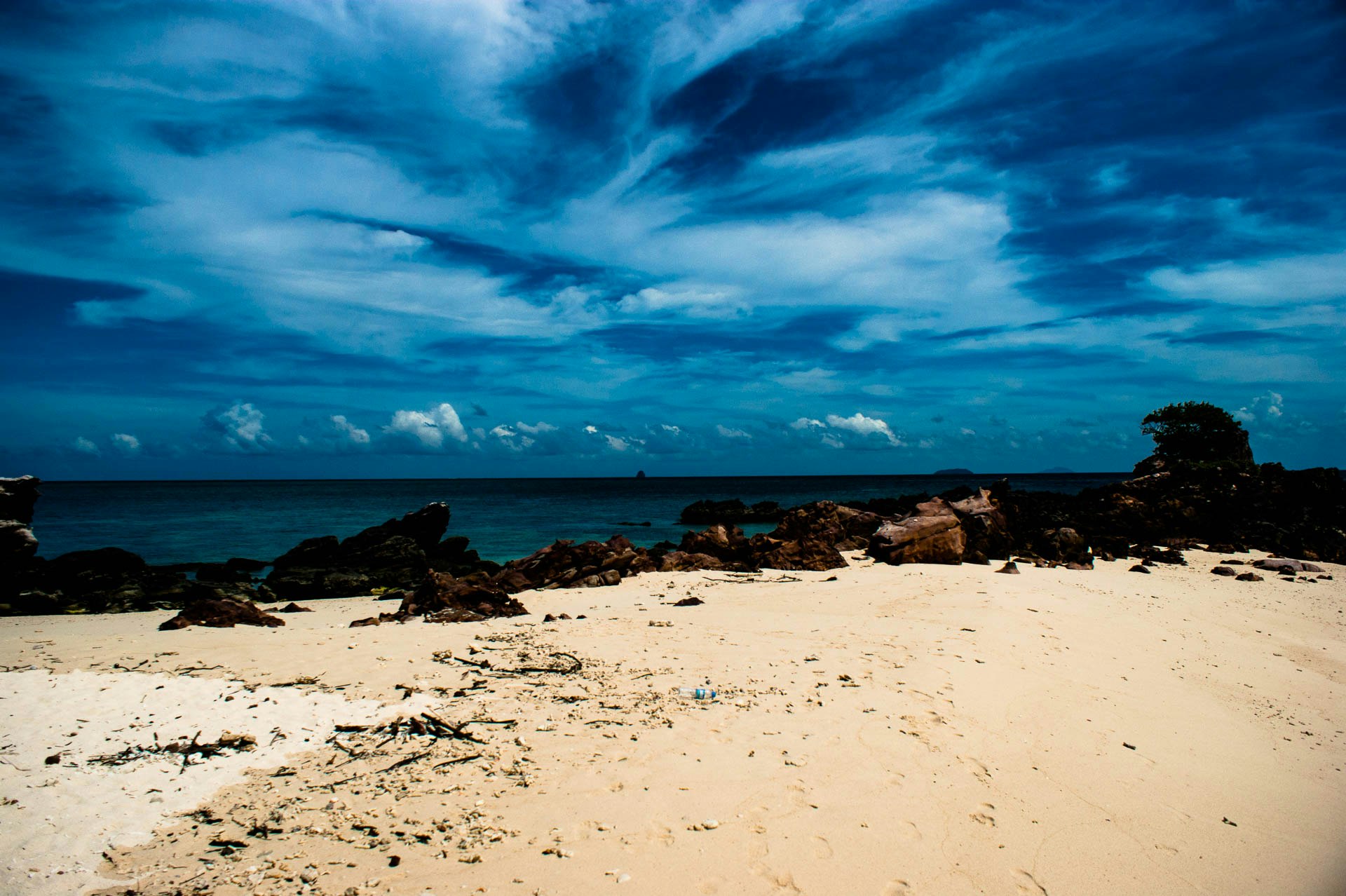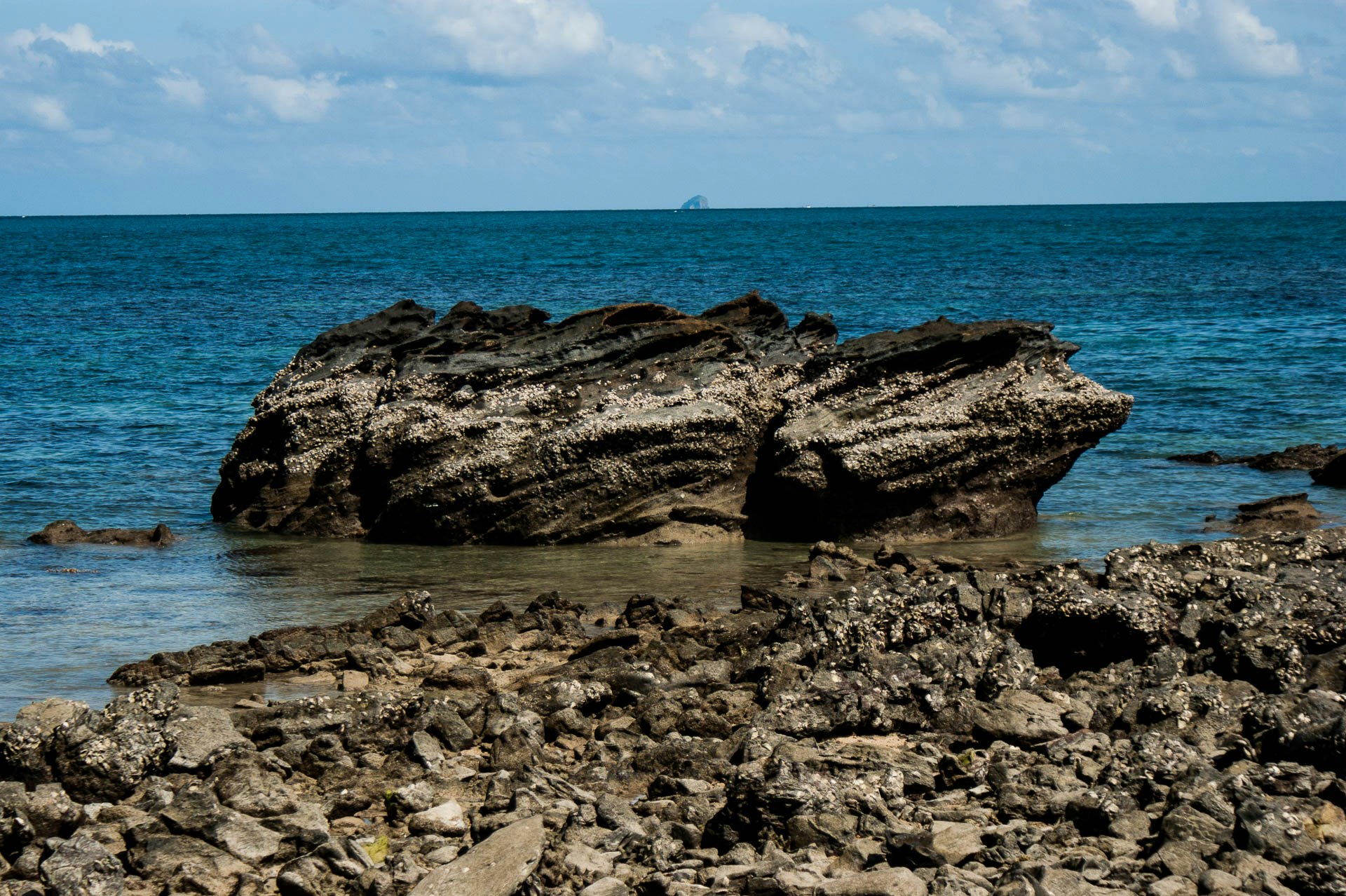 We had an ice cream, and boarded the boat home. We were sharing a mini bus back to the hotel when we were asked by some Australians. 'So, can we use our ATM cards here?' of course we said, not a problem' they replied 'that's great, but won't the money come out as Aussie Dollars??' the four of us exchanged glances, and desperately held back from the temptation to point and laugh at them. And managed 'No, it will come out as thai Bhat at the banks exchange rate'........