Every year, the Oscar Fredriks Kammarkör, the church choir for Oscar Fredrik's Church in Linne sings at my new building.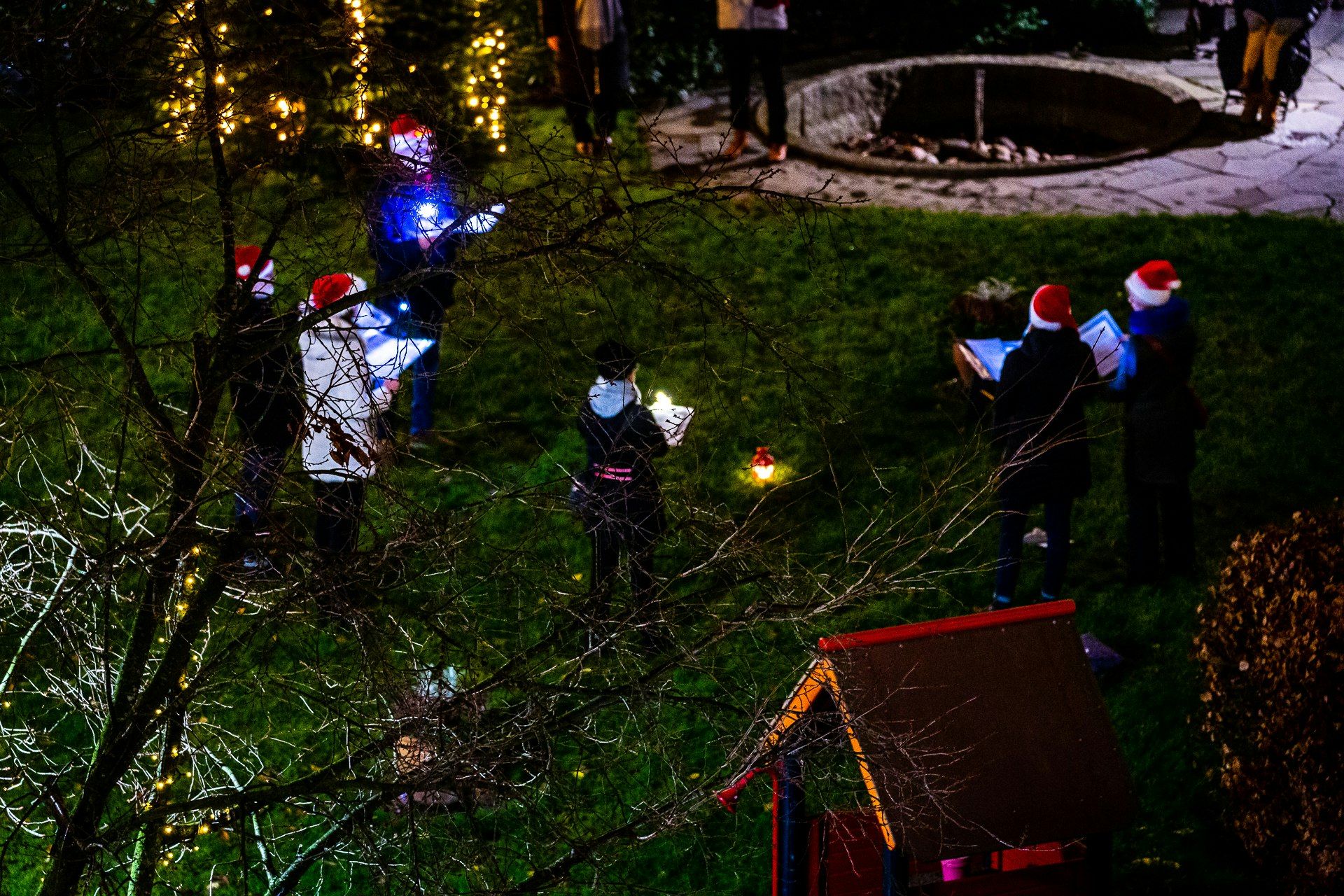 Due to Covid restrictions, people were asked to watch from their balconies rather than coming down to the courtyard for mulled wine and pepparkaka as would normally happen.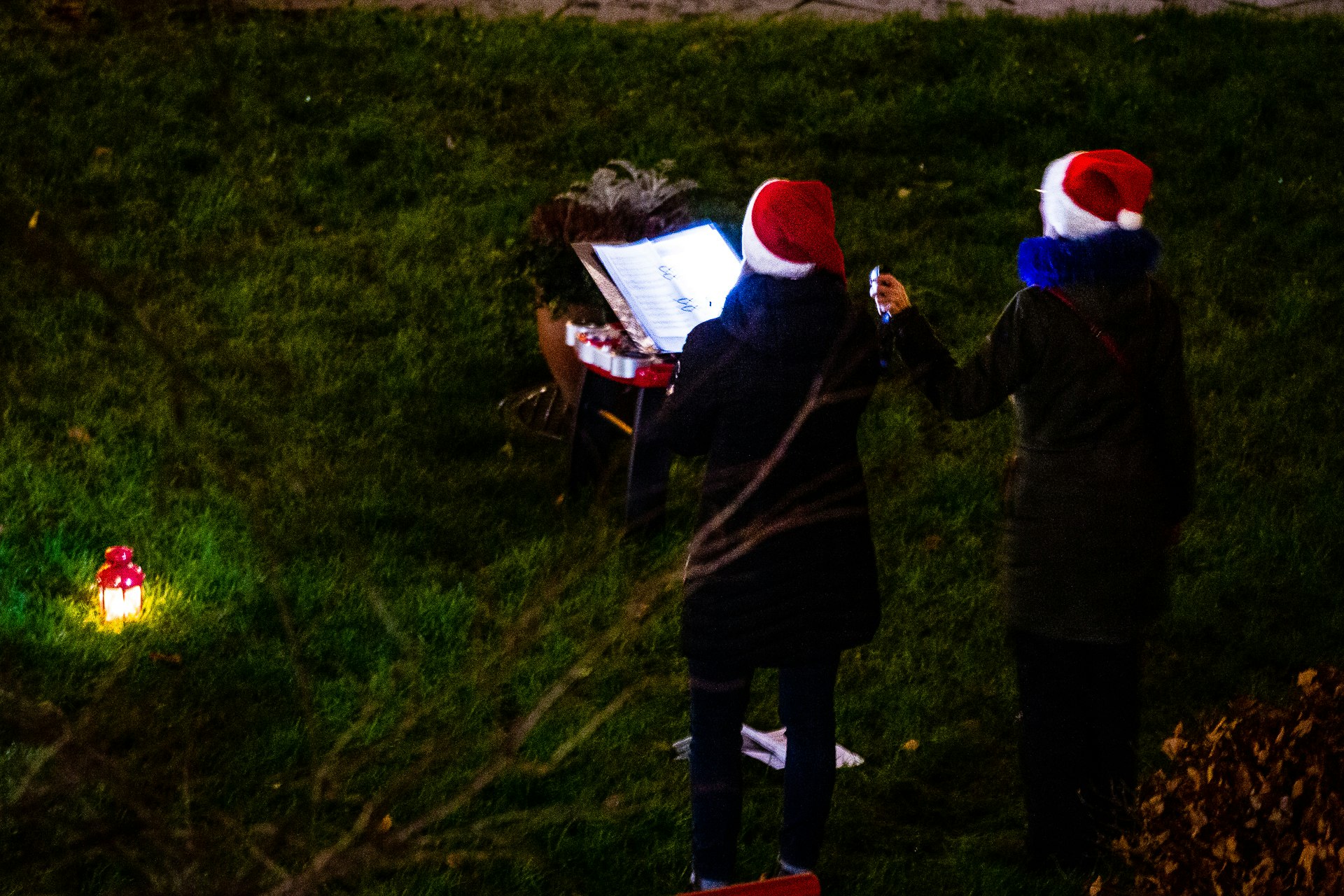 Listen to some of their performances of 2020 on their YouTube channel.