It has been a very long time since I've eaten Jollof Rice. About twenty years ago I lived in Lagos and Jollof Rice was a staple of my meals. I followed Chef Lola's Kitchen's recipe to make this, though I was not able to find the authentic Scotch Bonnet peppers and so substituted Habenero, which gave it a smokier flavour than the almost fruity (and very spicy) West African traditional choice.
Fry up some onions until they're soft then stir in some tomato paste and cook for a few minutes to let the flavours infuse.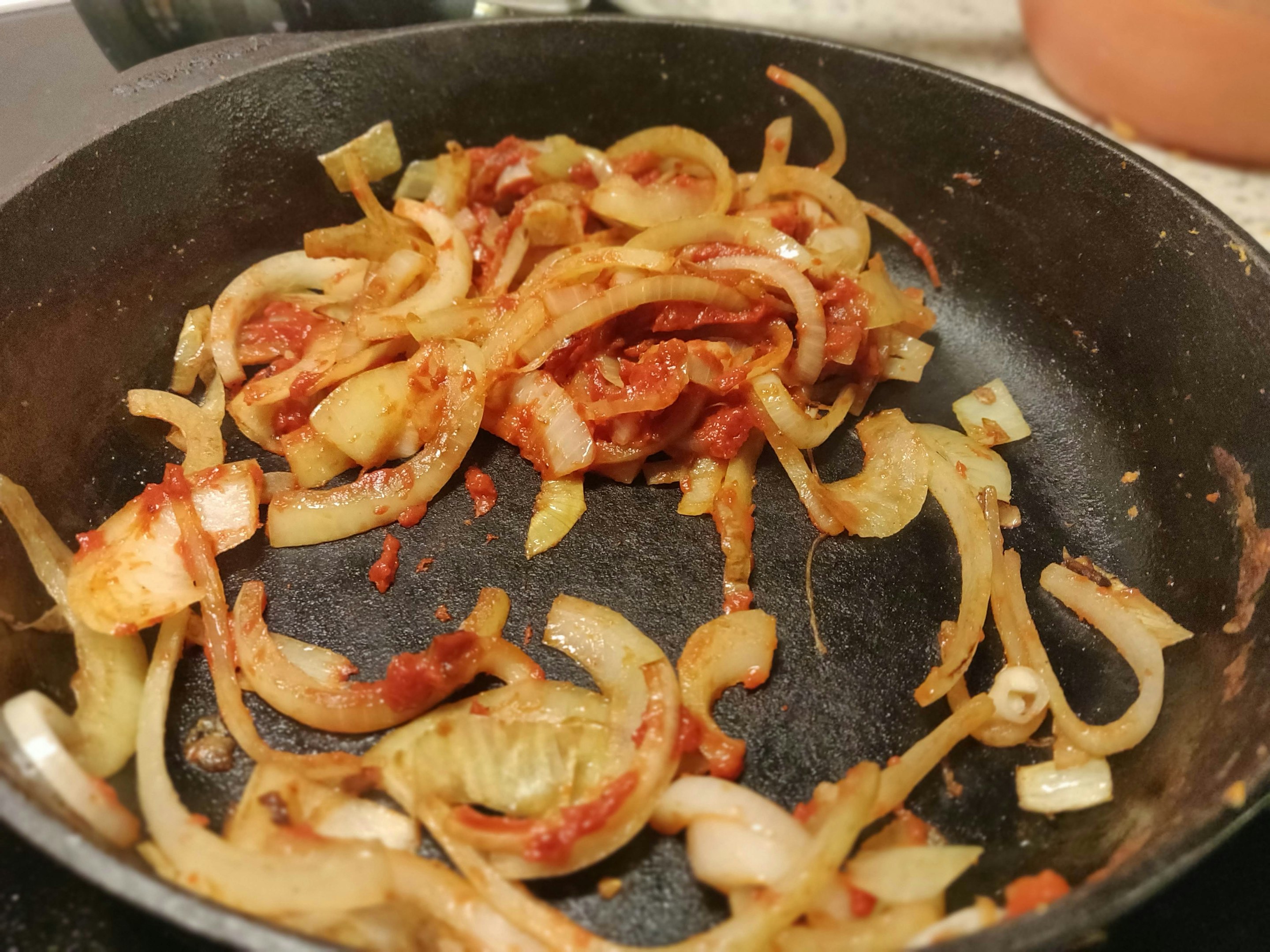 Then add in the minced garlic, ginger and bay leaves. and fry them a little.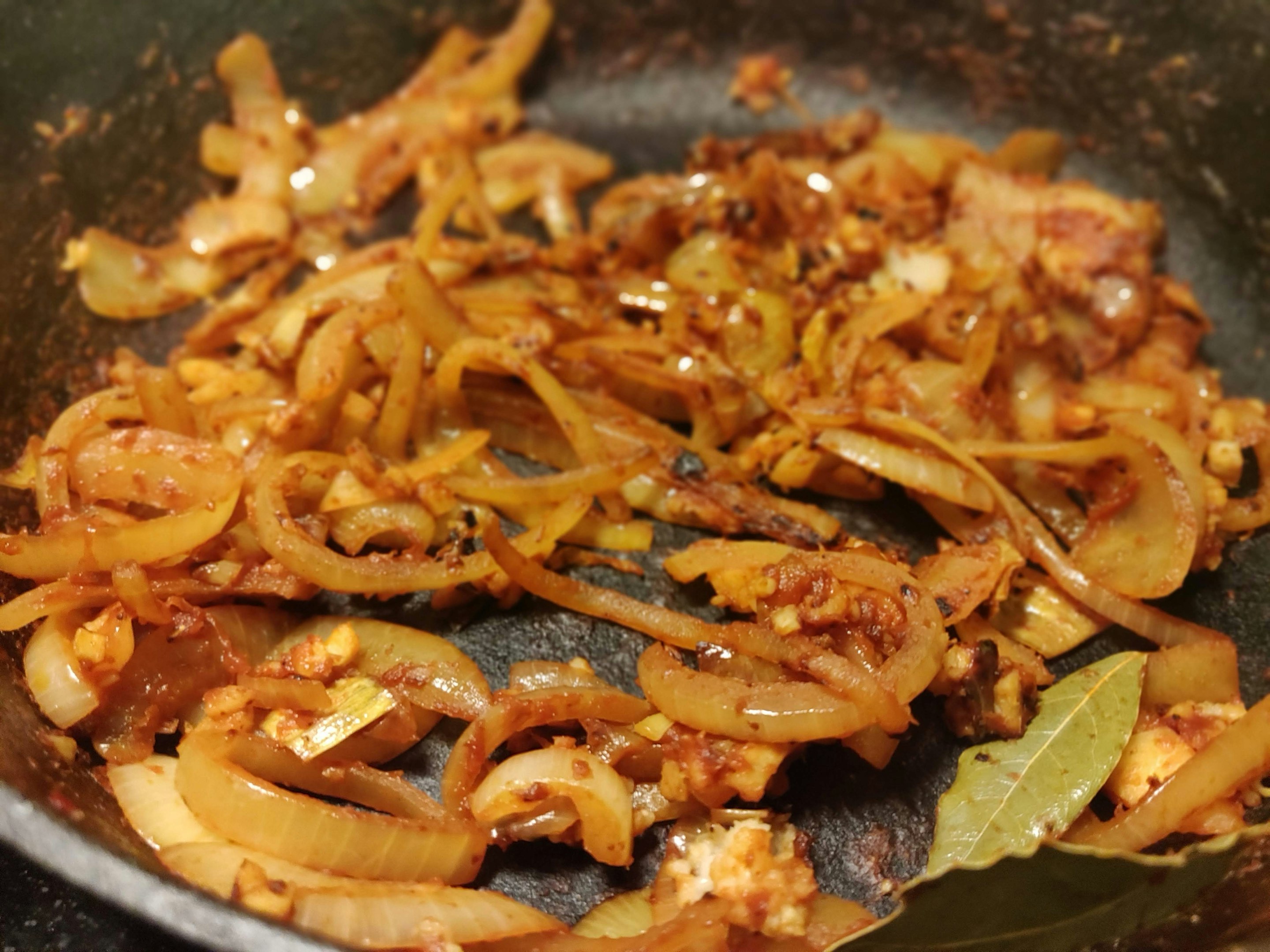 You then need to blend up a mix of vegetables, particularly the peppers to get a smooth sauce.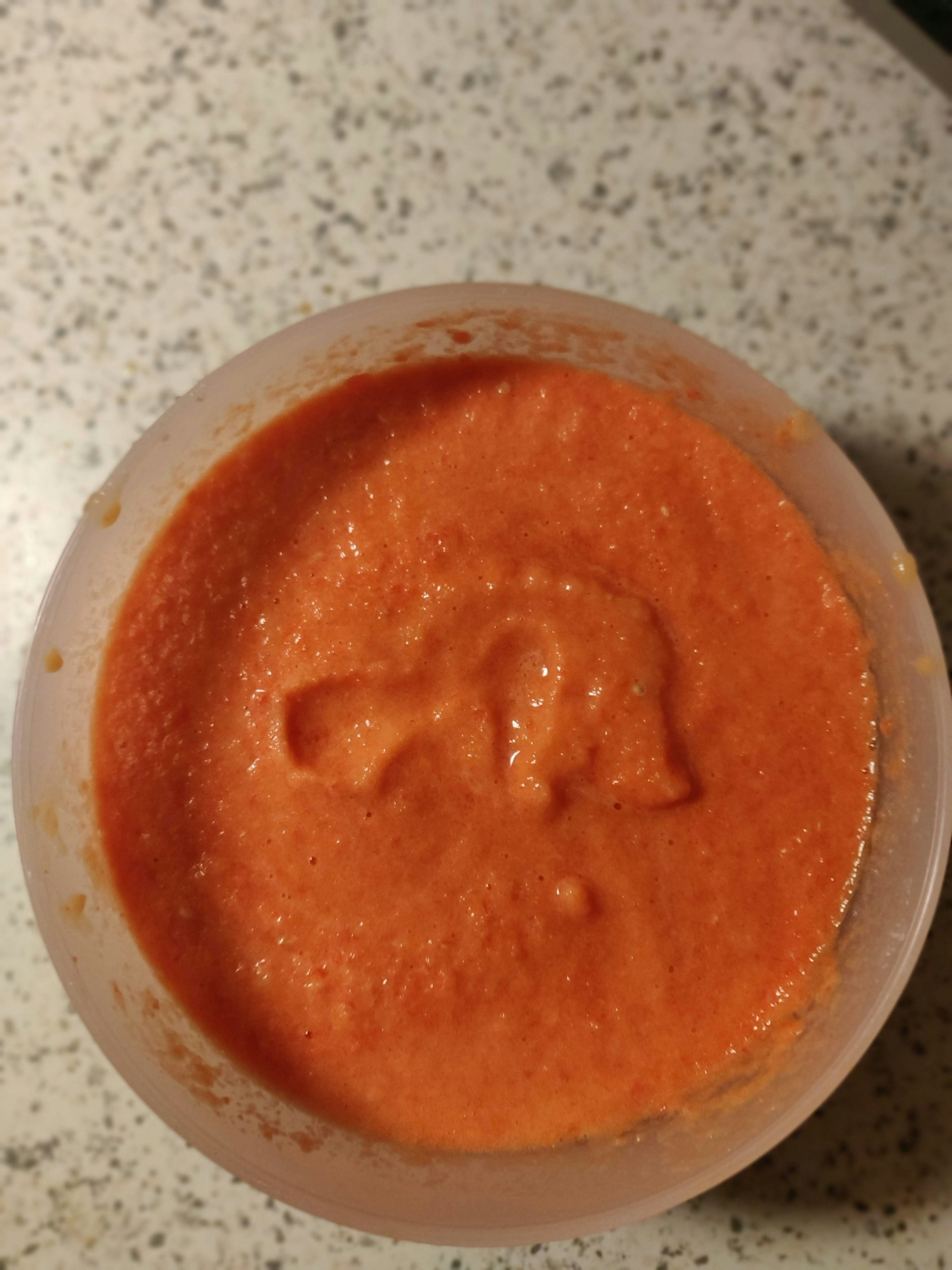 Add that into the pan with the onions, garlic, ginger and bay leaves and stir it well to combine the flavours. Season it with Thyme salt and pepper and mix in the chicken stock.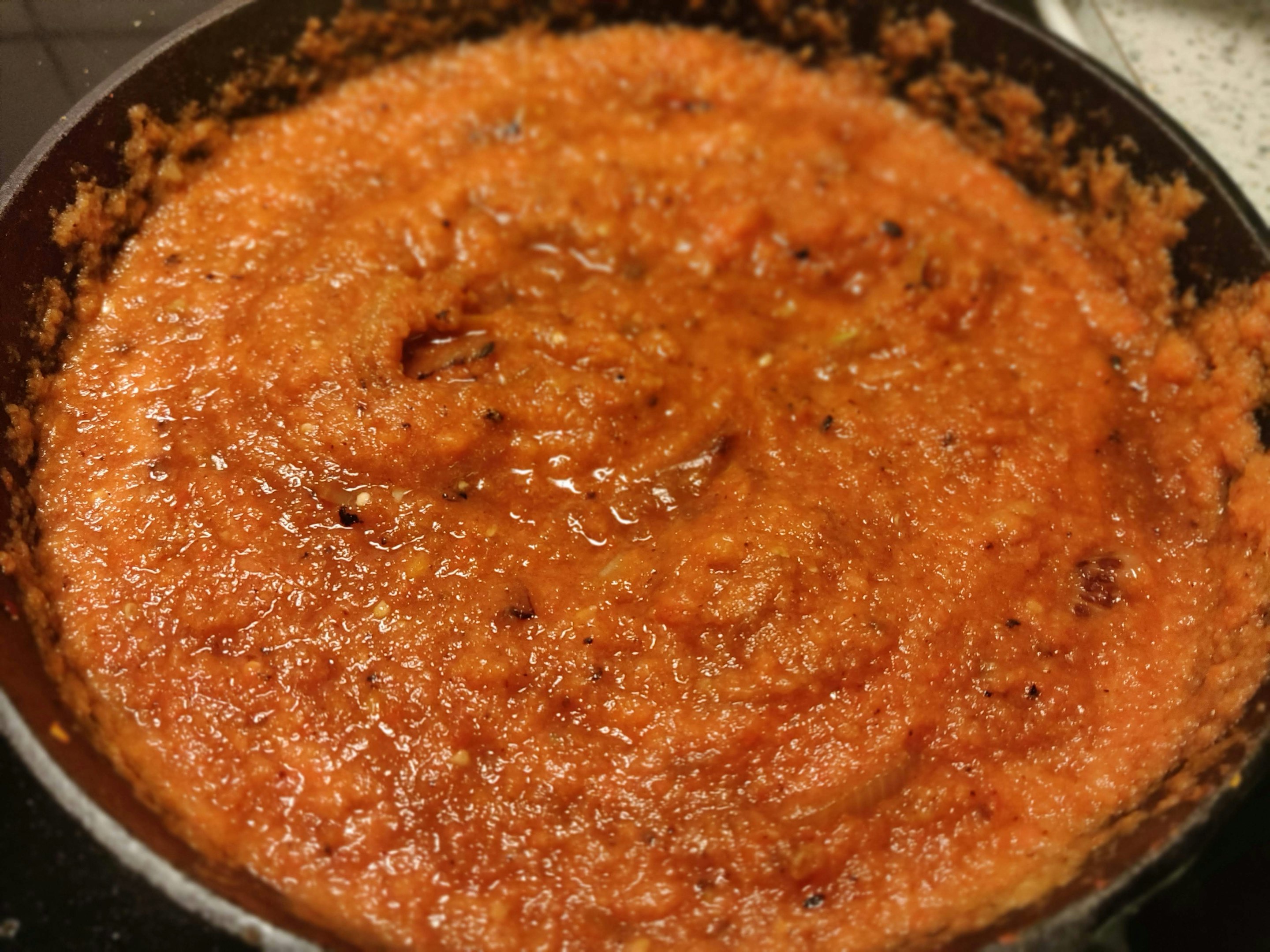 Bring the mixture to the boil, then lower the heat and leave to simmer.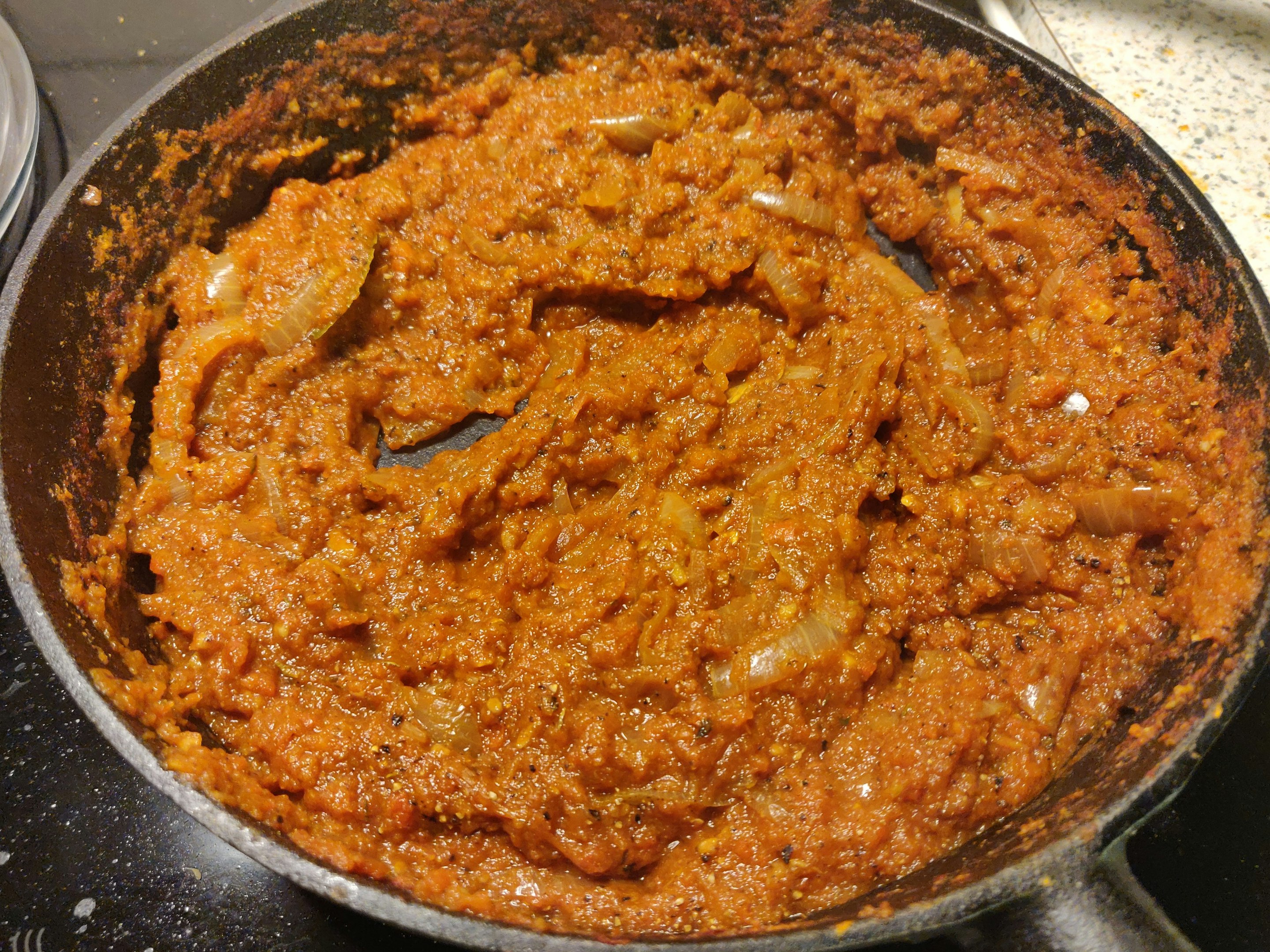 Add in the rice.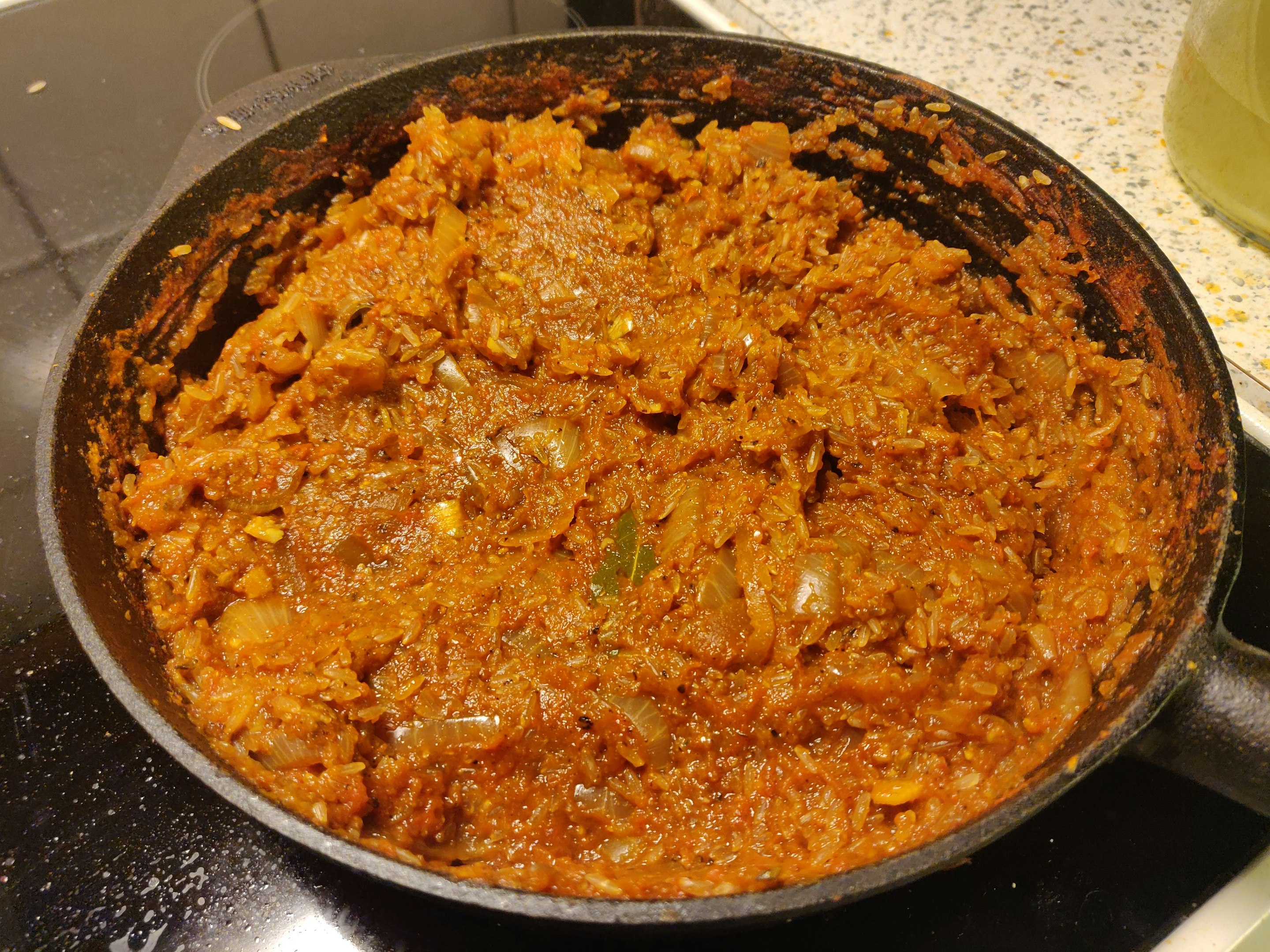 Let it reduce down to a thicker paste, the oil from the peppers will start to appear on the top. Cover and simmer for an hour or so, or until the rice is cooked.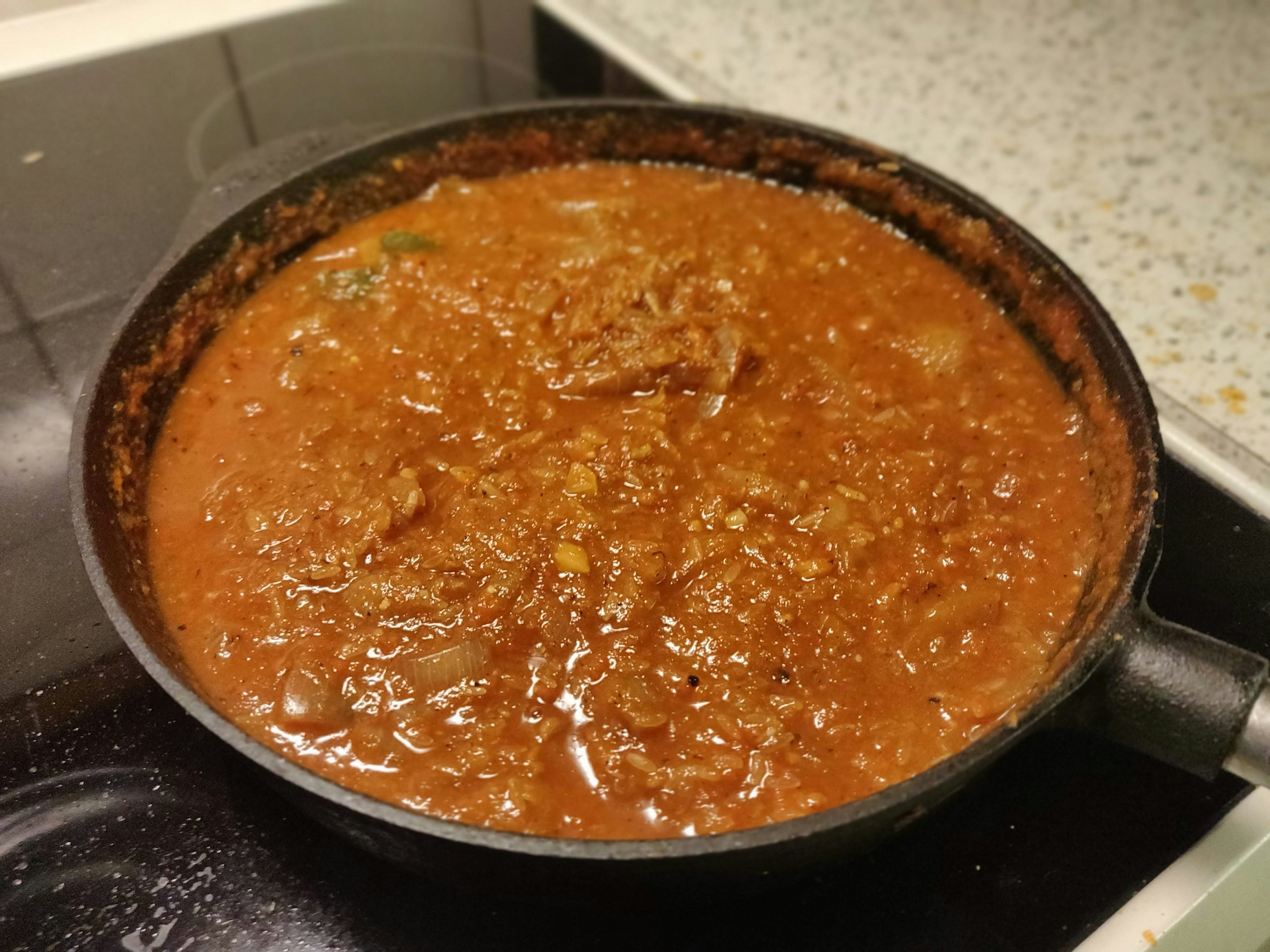 The dish should start to resemble the consistency of a biriyani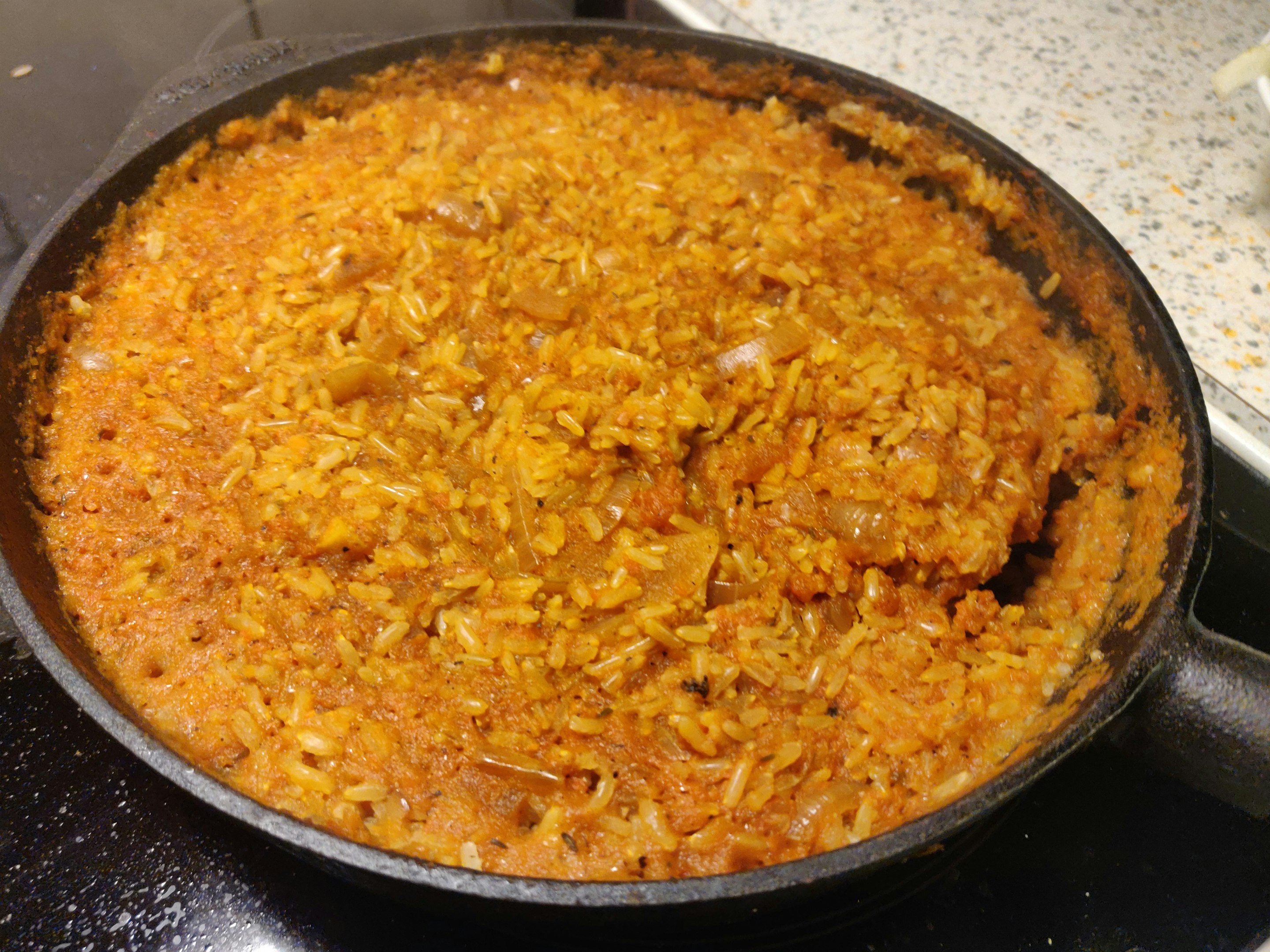 Turn off the heat, and mix in the remaining sliced tomatos and onions, stir and leave for a moment to let them absorb some heat.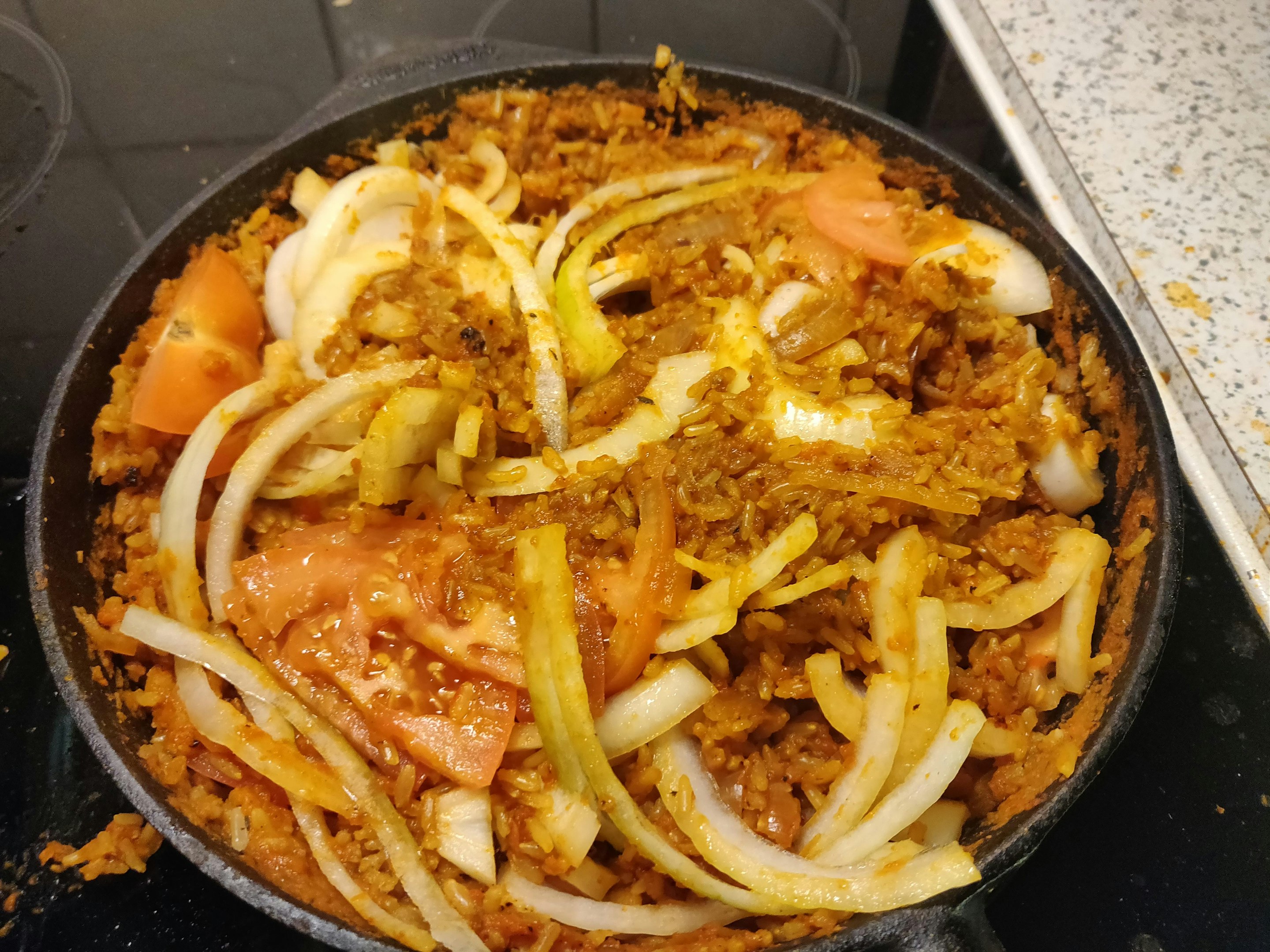 Then simply dish up and serve. You can serve with a salad or eat it on its own, but enjoy the mix of flavours.