NETHERLANDS: Stamppot
I've not eaten, or even thought about Stamppot for years, not since I lived in the Netherlands. Its a customised mashed potatoes featuring mustard, bacon, onions and kale (Ideally andijvie, but that can be tough to get outside of the Netherlands.
For this meal, I used the recipe on Eating Europe: Stamppot Recipe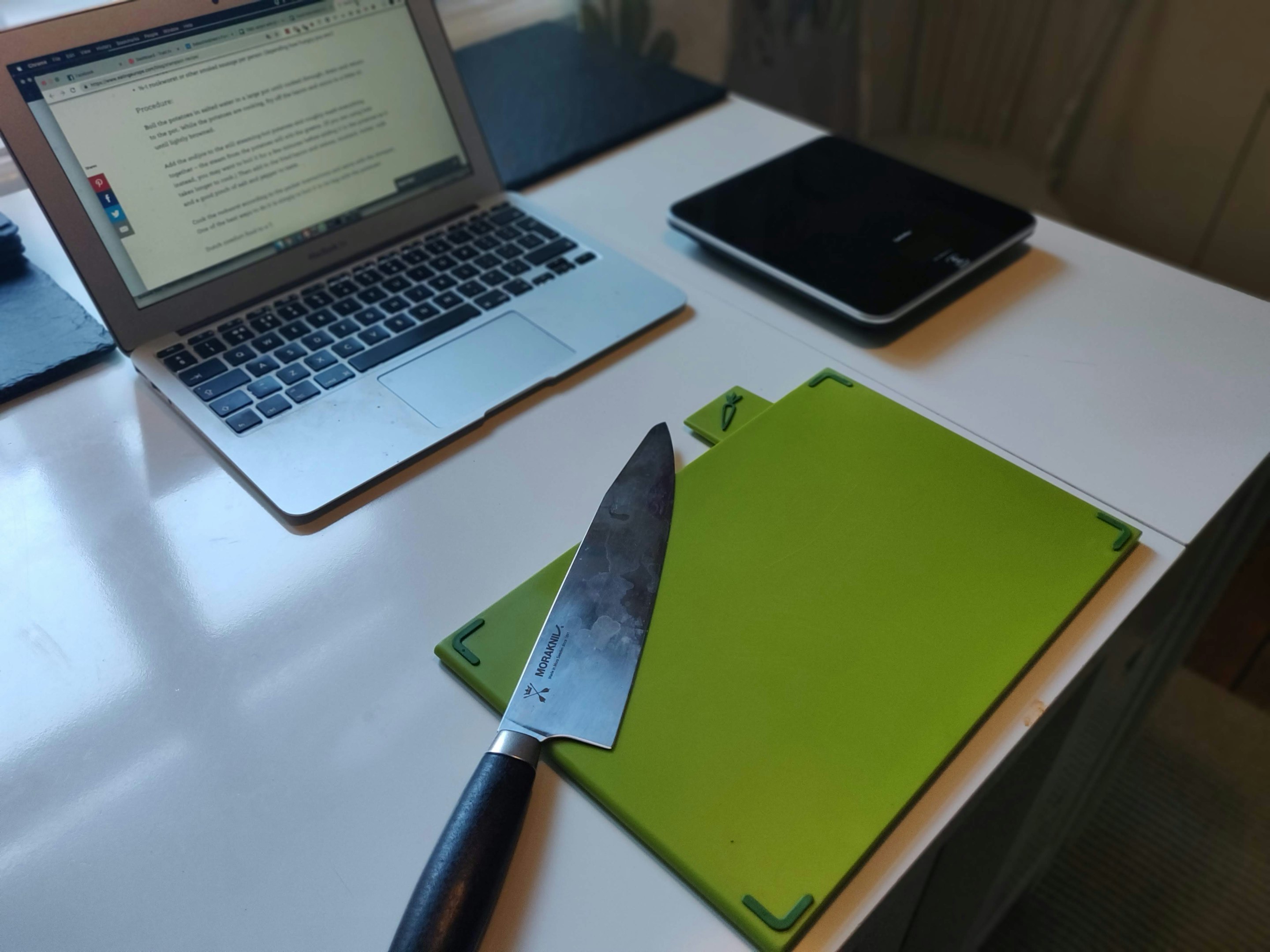 Its a very simple meal to prepare, just peel a batch of potatoes, dice some onions and some bacon.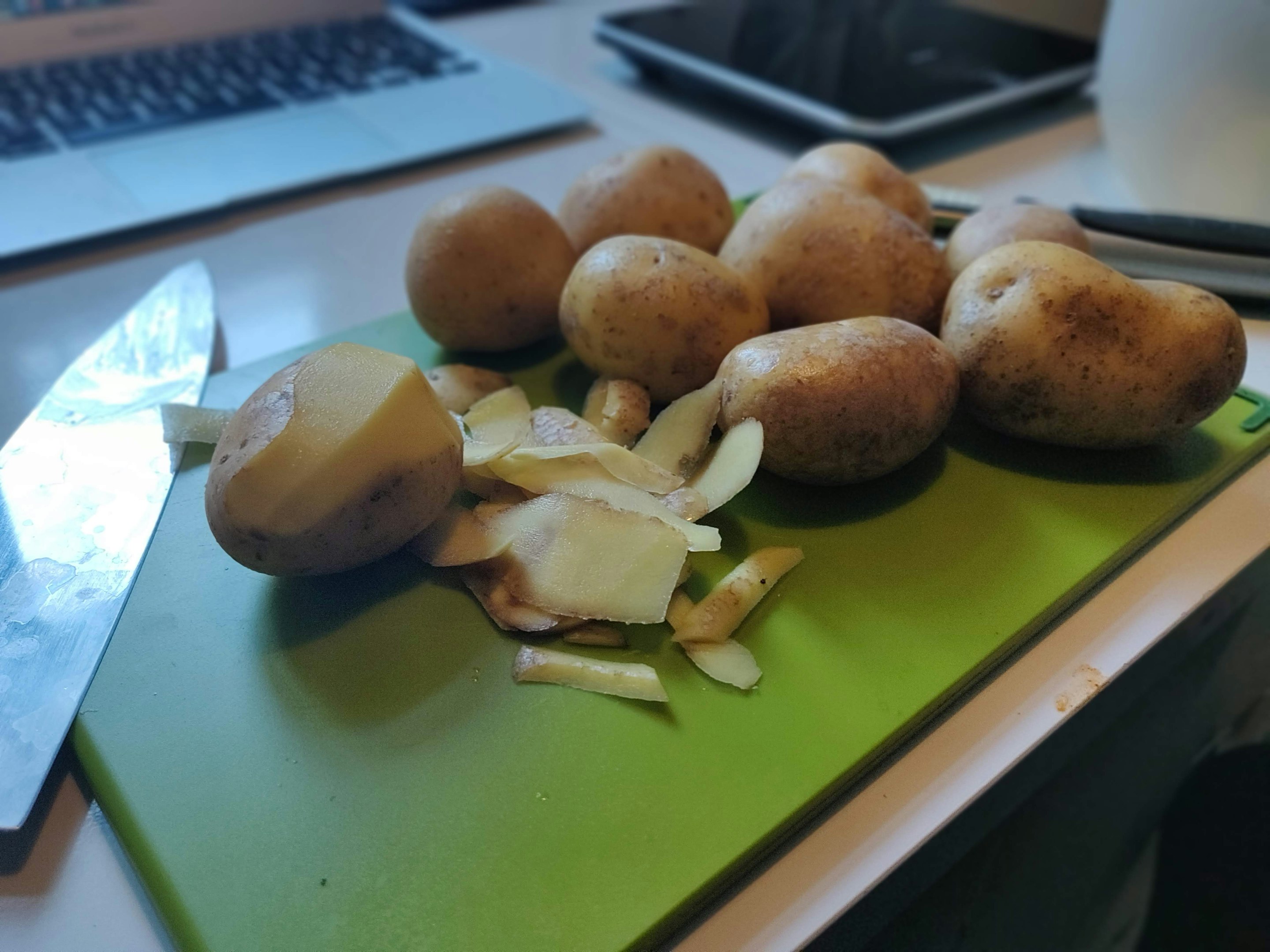 Boil the potatoes whilst frying the onions and bacon.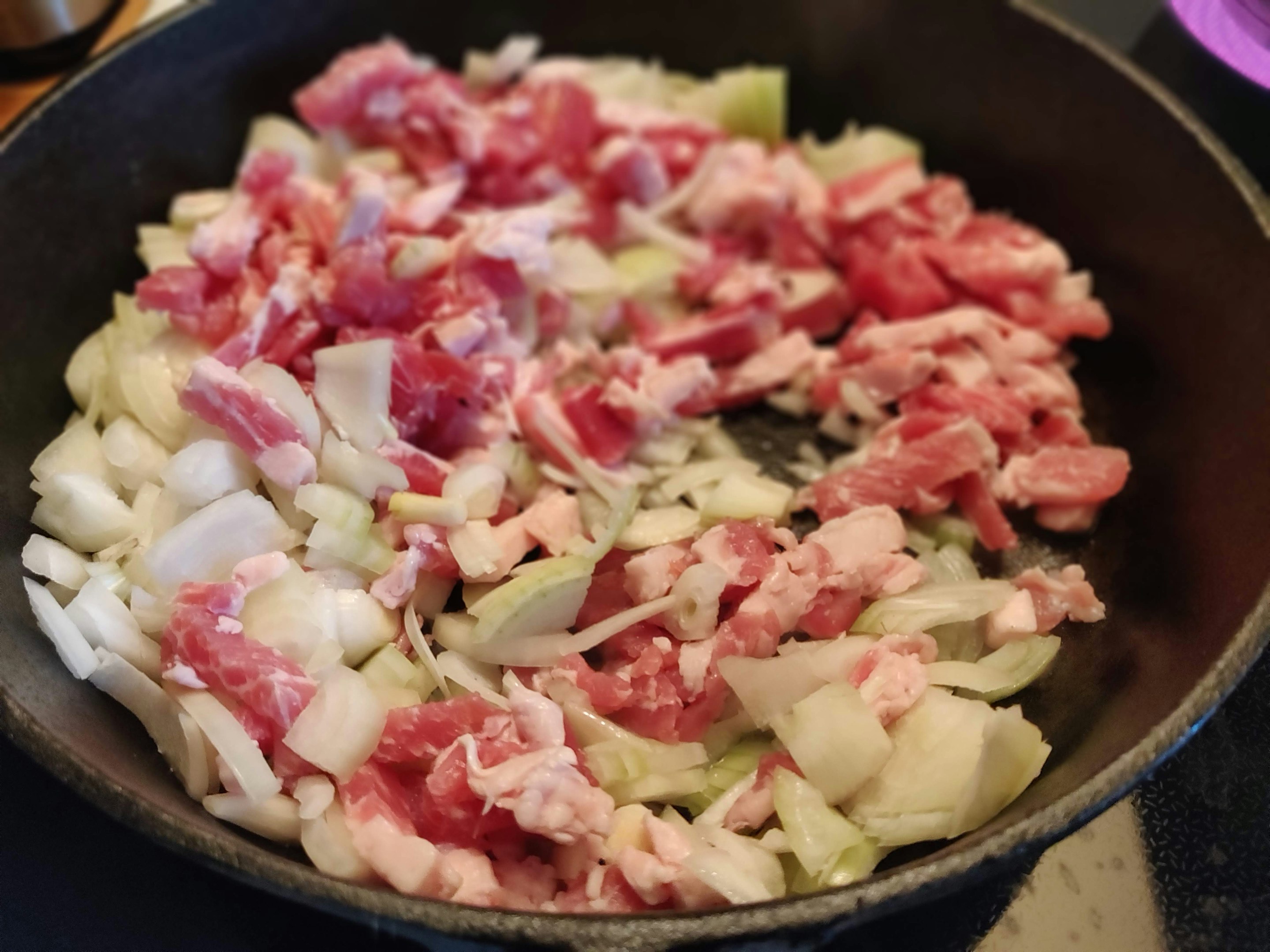 When they are all done, mix the potatoes, mustard, milk, butter, onions and bacon together and mash into a mash.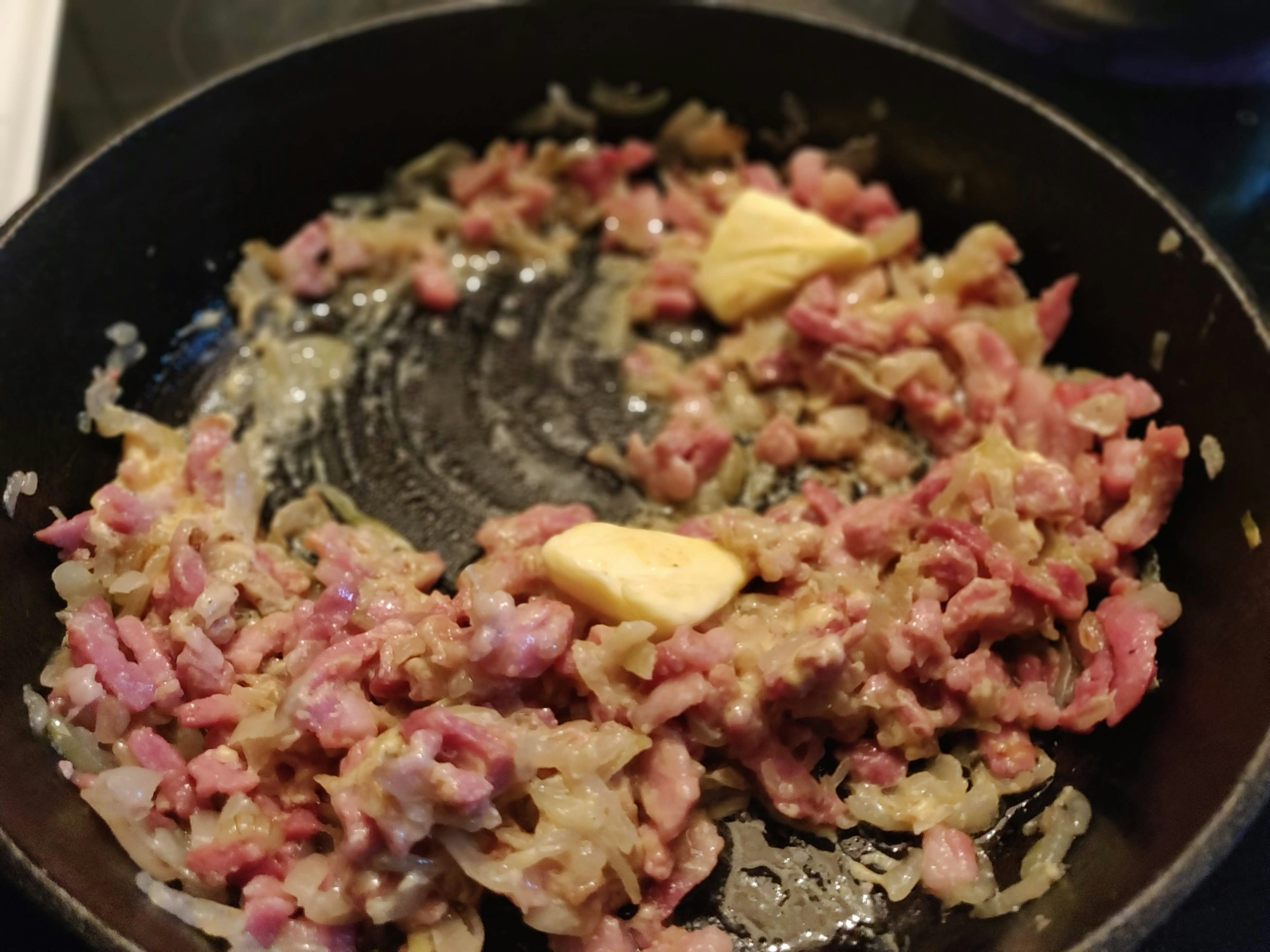 Lastly, add in the kale, par boiling if necessary though the heat of the potatoes may be enough.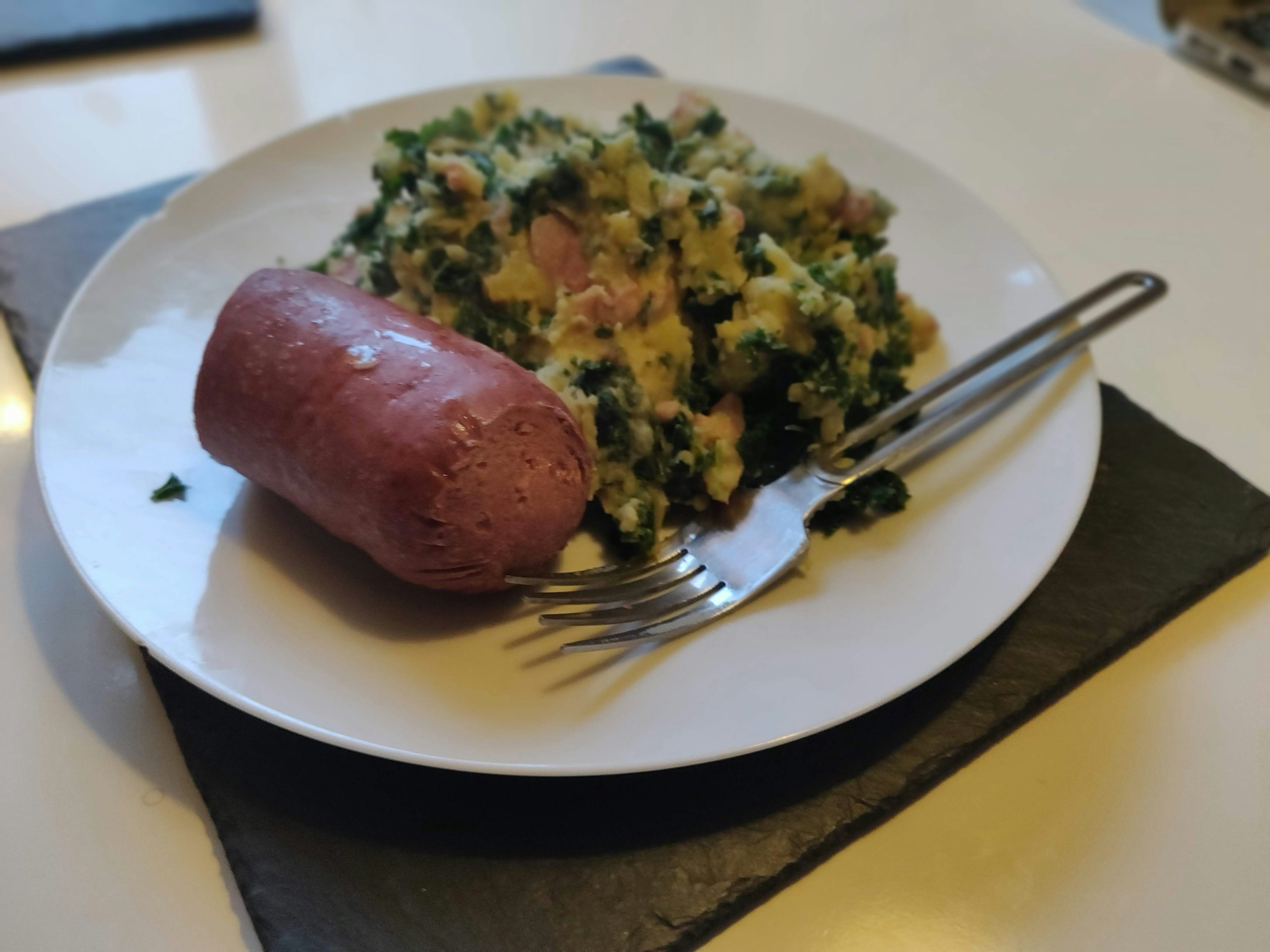 Serve with smoked sausage.