From San Francisco we headed directly to Napa valley, stopping at a famous Greasy Spoon Café in Napa, I had a Napa beef sandwich with fried onions. It was huge!! Fantastic, but absolutely monstrous portion size.

We then went to a small vineyard which also doubled as an Art Gallery on several floors. I had drawn the long straw so was able to do wine tasting and my associate remained designated driver. I got chatting to the barman who was serving me and I ordered a four portion taster. We got talking about the wines and the flavours I was getting and what I preferred and he gave me a few additional measures including one which was sublime and I ended up buying at about $70.00. We then had a wander around the gallery section looking at the art which was also for sale before heading off.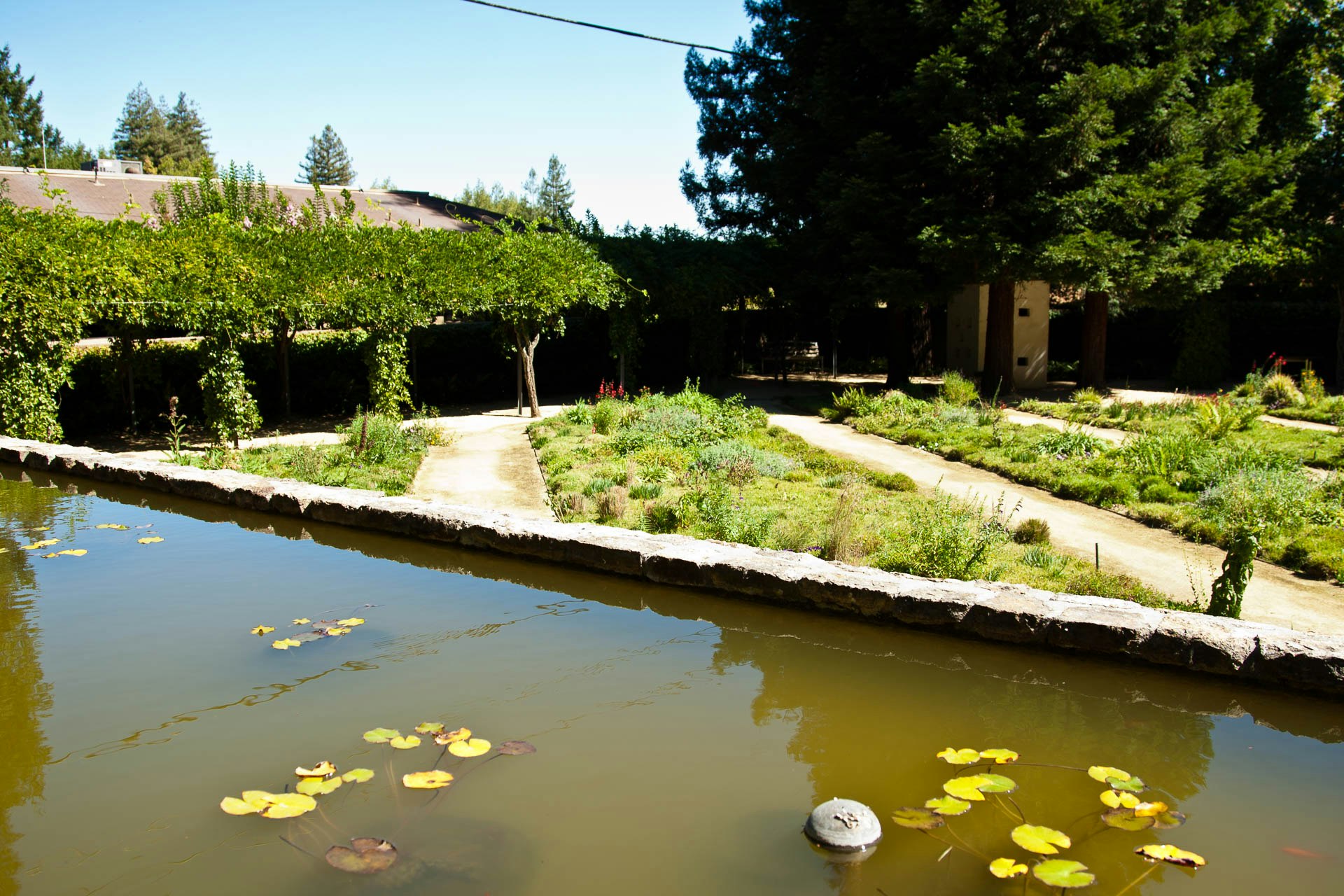 We found reference to a small vineyard called "Casa Never" which had a giant image of Elvis painted onto the wall of the main building. We searched back and forward using our GPS for this vineyard and were totally unable to find it.

Having failed, we went instead to the Black Horse. It was much more commercial, parking for multiple coaches, smaller servings. Pretty girls who served the wine but didn't know enough to discuss it. It was fine, but a letdown after the previous vineyard.

We called into Starbucks and did our hotel booking in Sonoma and watched a customer come in with his pet parrot and saw it make a mess all down him. Not really a shock, birds don't really house train.

We briefly stopped in Stockton and were harassed about voting until we made it clear that we were tourists and so helping us vote would be a felony. We grabbed some drinks at a local mini mart and watched a kid trying to buy booze on a clearly fake, entirely cardboard ID. We called into the park and encountered a crazy lady wandering around with a stroller talking to herself and so decided to leave Stockton quickly as we'd had no real positive experiences here.