We attempted to take the more scenic route, despite the torrential rain, but the sat nav seemed to take us a more indirect route, away from the waters edge that we had intended to follow around the coast. It was a nice easy drive up to Lausanne even with the rain and we got there at about 11:30 as we had planned. The city is a lot like Edinburgh in that it is split into multiple plateaus, reached via staircases or in some cases public elevators.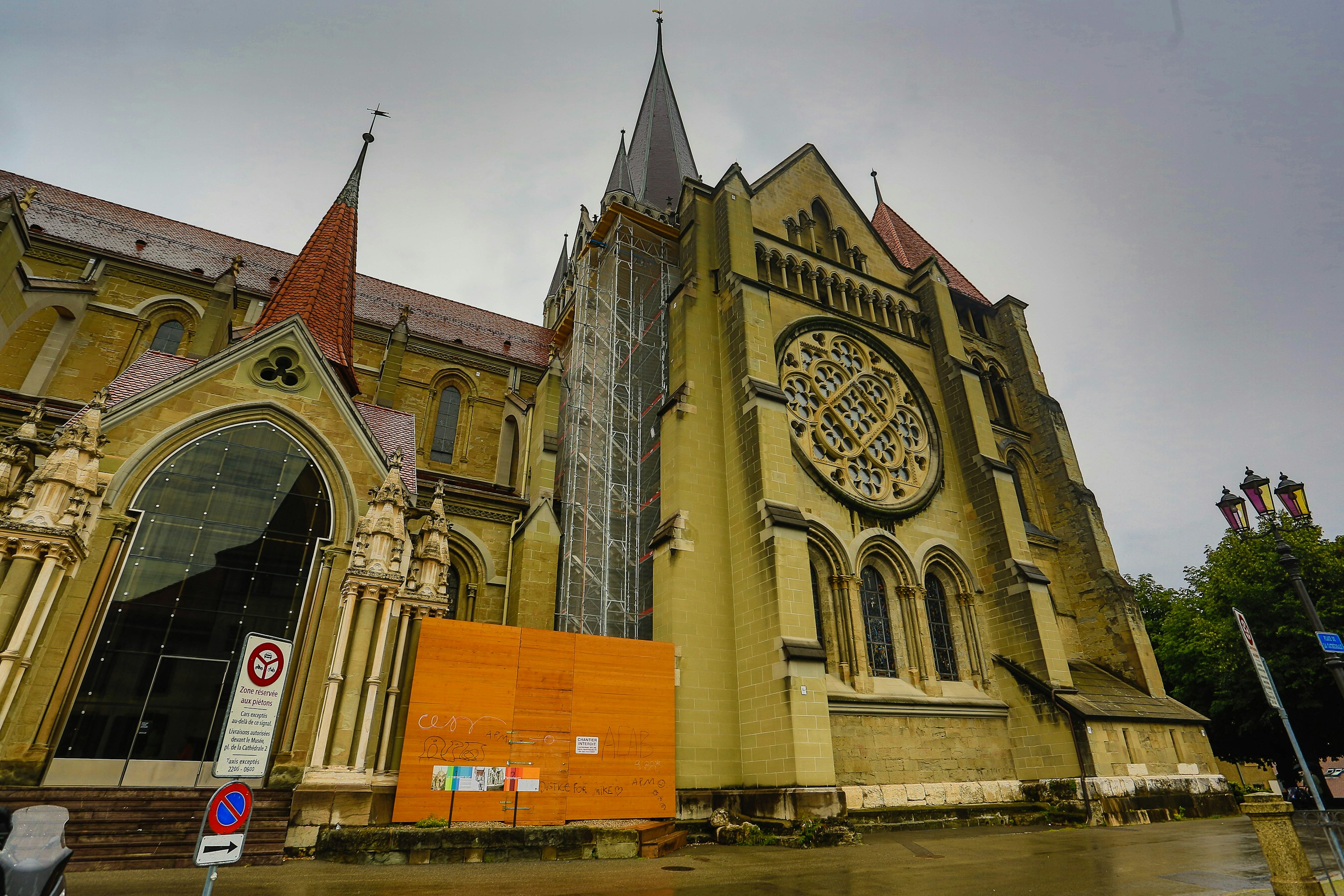 We parked in a multi-story in the centre of town and headed to get a view of La Cathédrale de Lausanne and over the city before going to mudac, the museum of contemporary design & applied-arts situated directly across from the Cathedral. The top floor is their permanent exhibition of glassworks which are impressive and the basement is the permanent exhibition of some archeological items from Egyptian, Roman and Oriental history, which whilst nice is quite limited compared to a dedicated museum of history such as in Turin.
The middle two floors those are what makes mudac famous, their temporary exhibitions from what I have read are always carefully curated and chosen. This exhibition was on the design of guns and featured the work of about a dozen artists. Perhaps the most powerful is the scale replicas of religious buildings, a church, a mausoleum and a synagog made up of bullet casings and the fragments of guns. There was a throne made out of pieces of AK-47s and Rocket Launchers. An example of the 3D printed gun (illegal in Switzerland and requiring special dispensation to display) There were a series of exhibits on women at war and a carpet woven of bullet casings. It is a powerful series of works and I think helps people to think. There was also a series of photographs of proud gun owners with their weapons in there living rooms showing how widely diverse the gun owners are in the United States. It is one of the most thought provoking exhibits I have been to, and this year, I have been to a lot.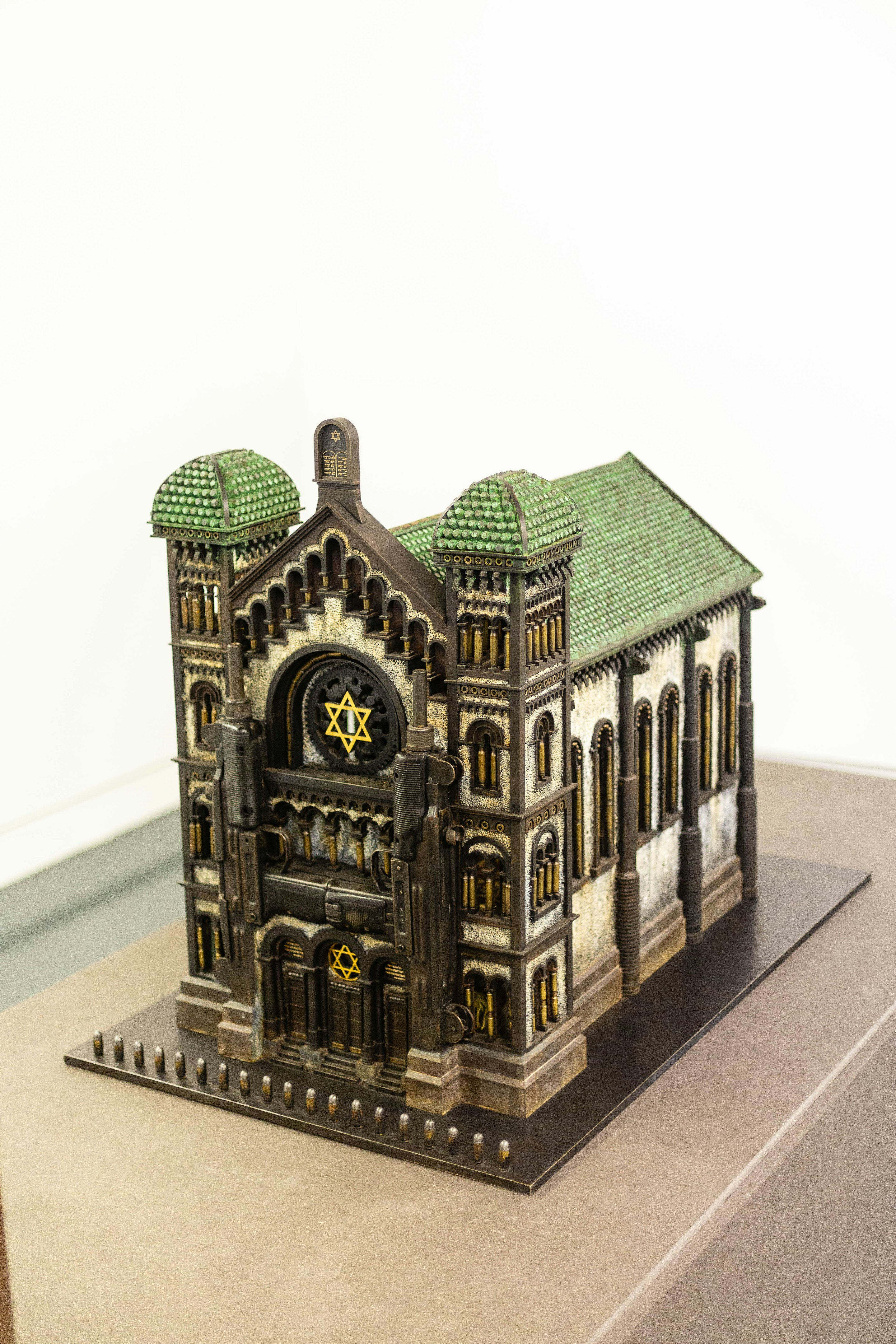 We then stopped in a nearby restaurant for some lunch, you could tell we had moved from the french part of Switzerland to the German as the type of food shifted to heavier meats and potatoes and there were many more beer choices on offer. I had sausages and rosti and we got back in the car to head to our final destination for the day.