A friend of mine is currently directing a performance of "More Light" a play by Bryony Lavery and set in an emperor's tomb in China. She'd asked if I'd like to stop by and take some photos of the crew as they rehearsed. Always up for something new, I said yes, thinking it wouldn't be much different that shooting a gig.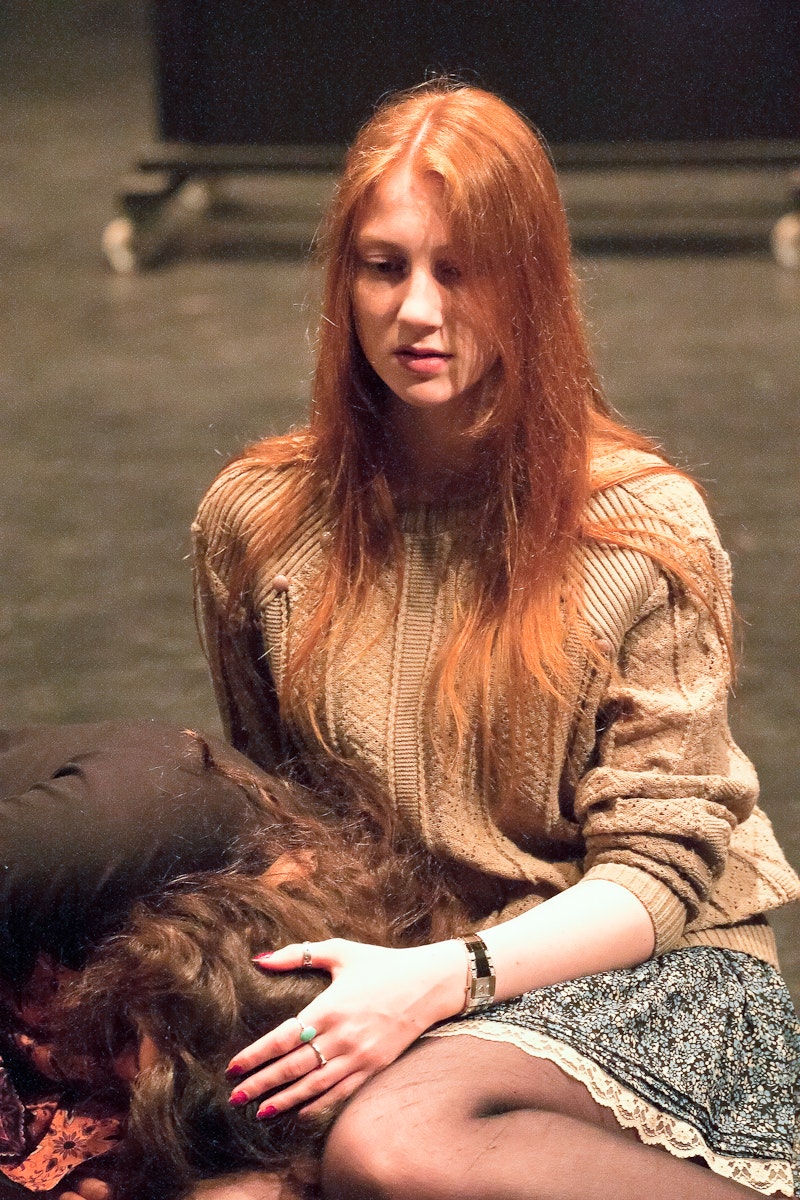 Turns out I was more than a little wrong.... Gigs are actually pretty well, if oddly lit; the band on stage are hit by spotlights, strobes, all sorts, the challenge is working with that light which is often unbalanced and the speed of the performers to capture the right image. This rehearsal was in a room with no windows. The walls were black and the floor was a dark wood. As it was a rehearsal, the lights were dim. It was immediately apparent that this was going to be tough to photograph, and I'd get in trouble if I found a hidden spotlight to use.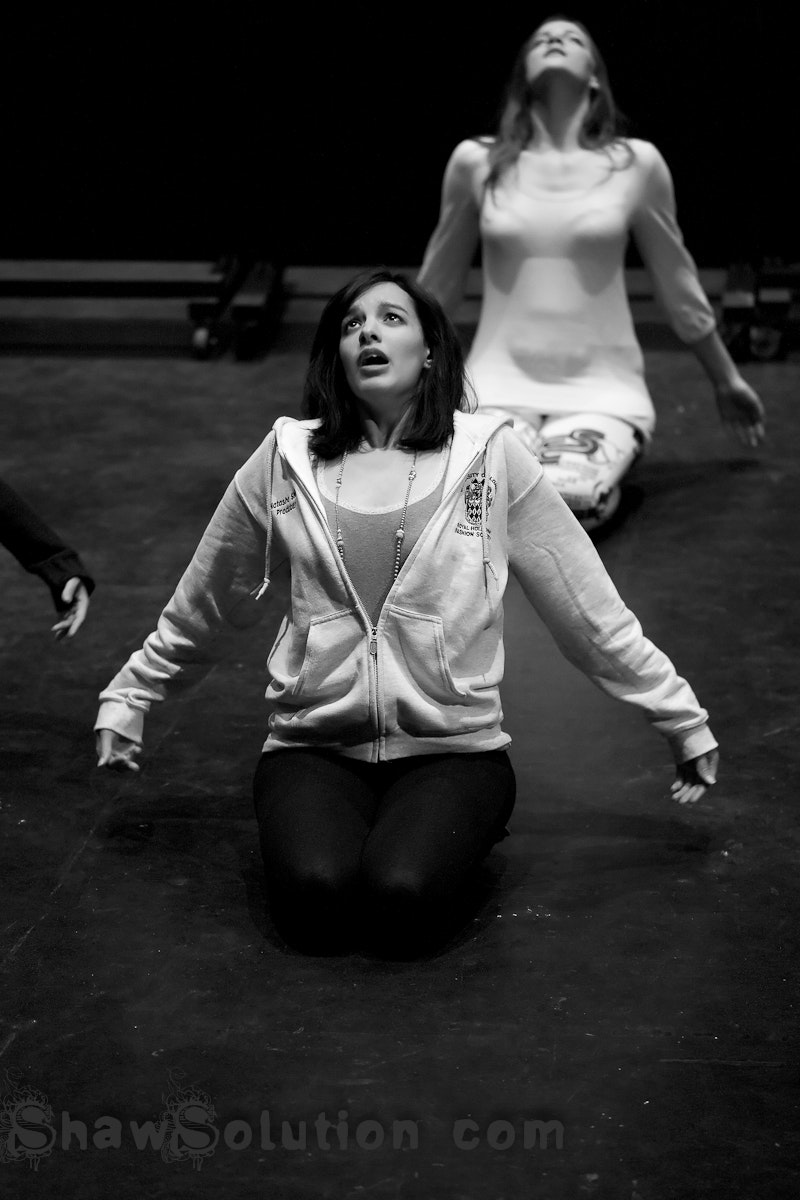 I know from talking to the Director that there will be clever usage of lights from the lighting crew as part of the performance, evocatively setting the scene but this was a performer rehearsal and so none of that was scheduled to be done. I could have used my nice fast nifty fifty, as I have at so many gigs but unlike a gig where a photographer tends to get pride of place at the front of the stage, I had to be out of the way.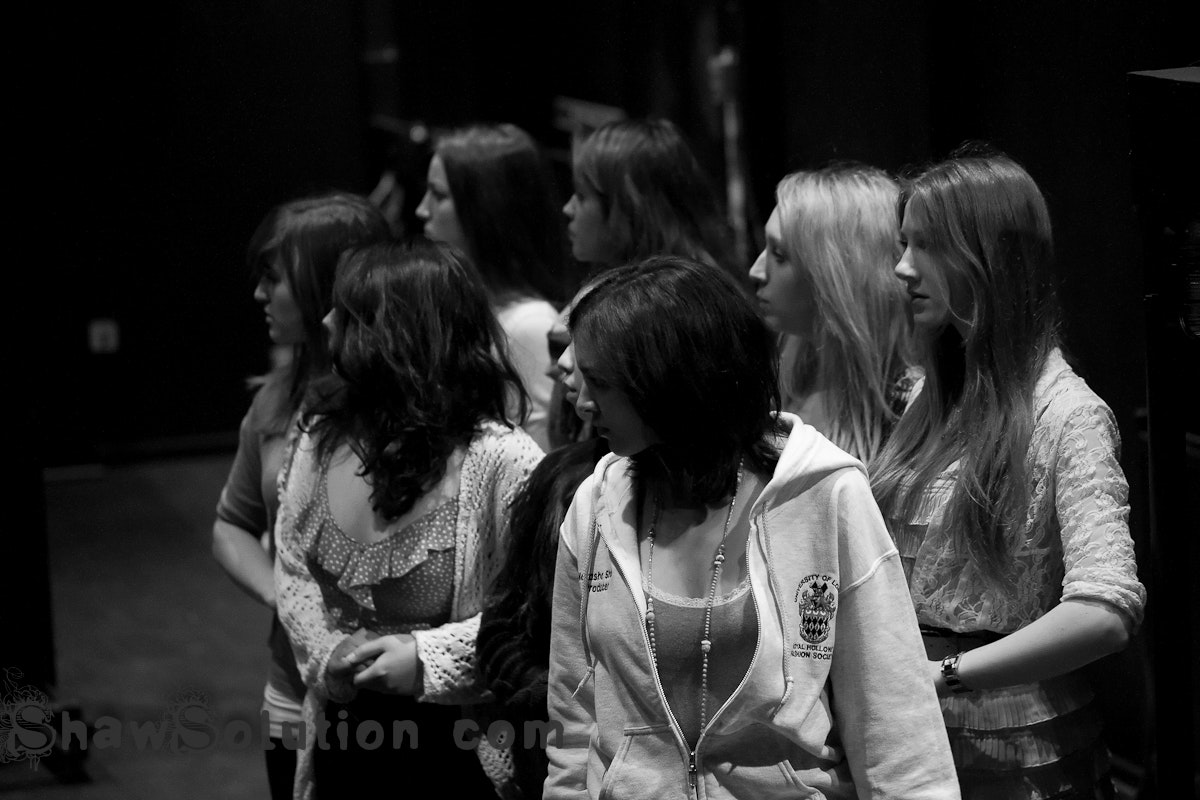 There was a nice set of steps behind the Directors table that I could use but at a good few meters from the nearest performer at their closes to the 'audience' as such, whilst I could take a faster shot it was a pretty empty one. With a sigh, I shifted to the 70-200mm lens and found myself wishing I'd stumped up the extra for the IS 2.8 version rather than the normal f4. With the aperture opened as widely as possible, and the ISO pushed up to the maximum 6400 that the Mk III allows I could manage a moderate shutter speed that was passably sharp for a hand held zoom, but really not that remarkable.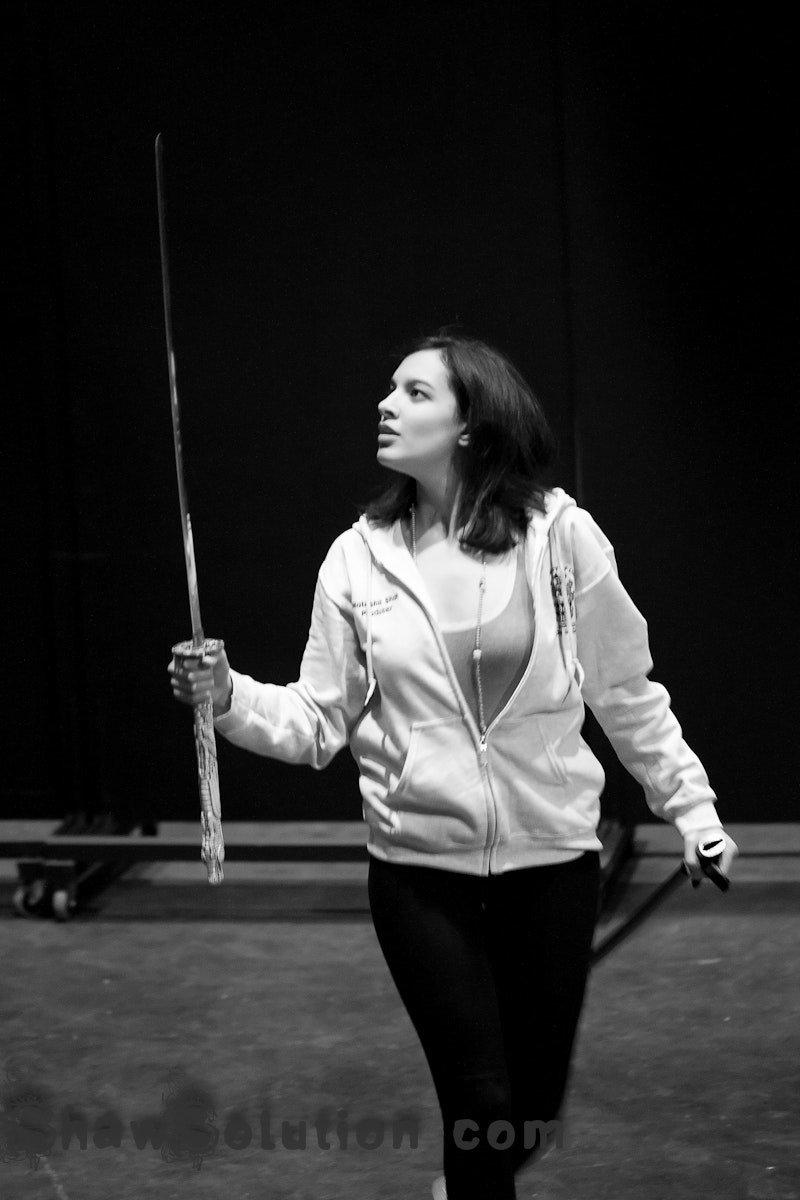 One of the most interesting things about shooting a rehearsal is the fact it is a rehearsal. A scene would be performed and the Director would give feedback on a range of things; locations of the cast, the way they moved or spoke. The scene would then be repeated once or twice. This gave me a very unusual opportunity, I was able to know what movements were coming and more or less where people would be stood. It meant I could do a level of planning and preparation to catch a movement I'd never had before when shooting a live action event. It was really quite nice.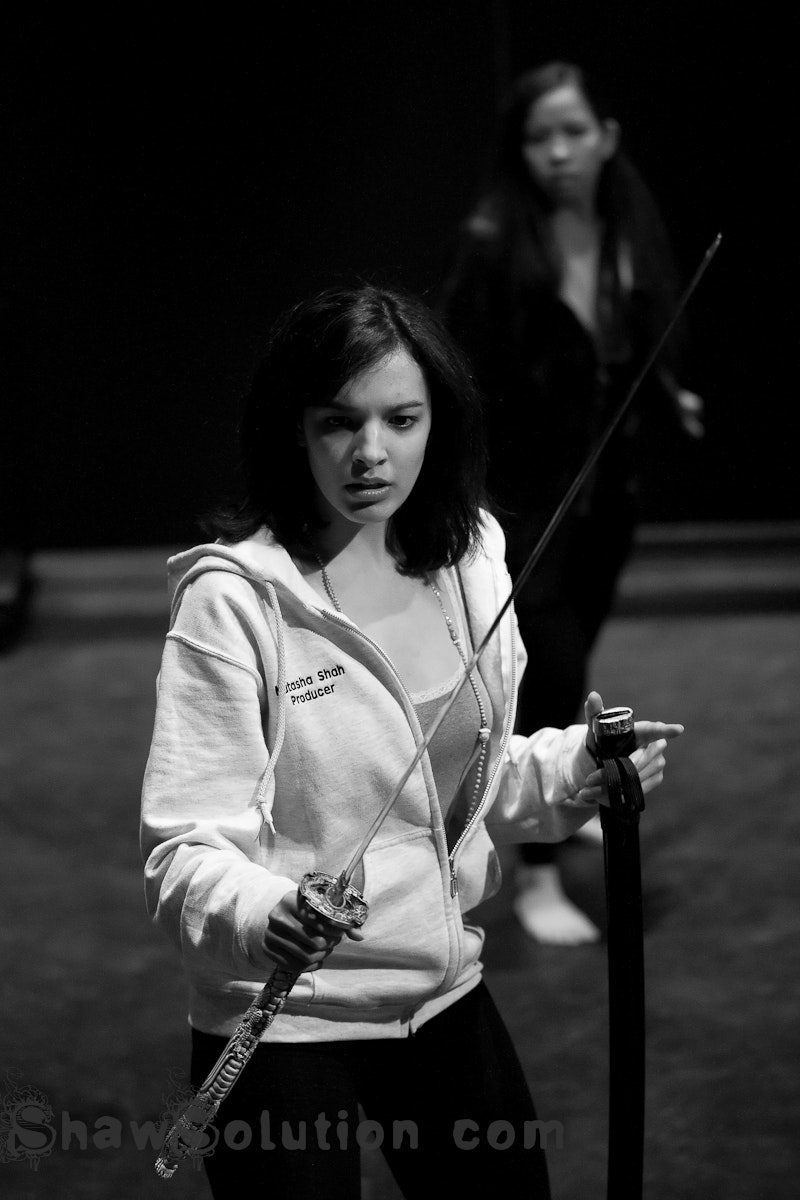 Post Processing was interesting, the darkness had required a very high ISO, and the images were full of noise. Even when run through noise reduction software they still showed some specking. I've produced two sets of images, one in colour and one in black and white and the black and white, far an away are better. Even though the noise is in both, it is more expected in black and white, and gives a more deliberate and acceptable result.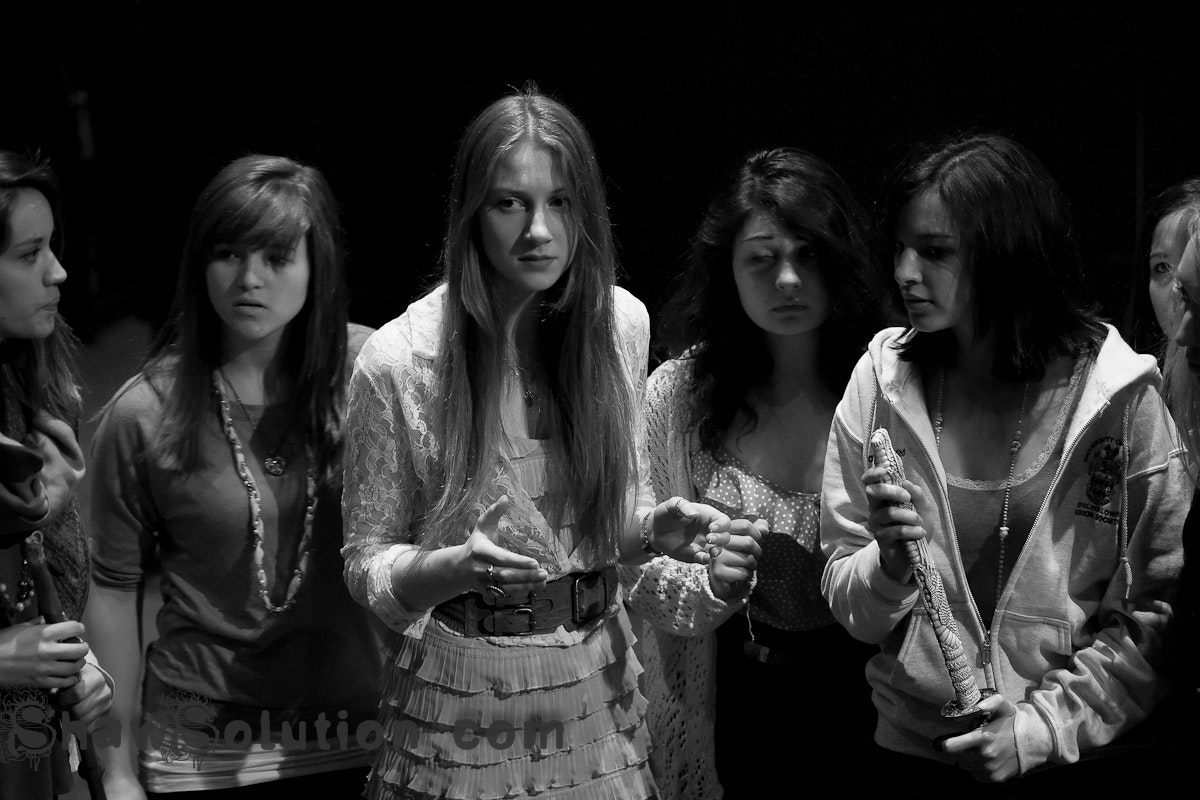 There is also an interesting difference in the images that are chosen. You'd never use a shot where the models eyes were closed or mouth open in an odd fashion, but for these types of images, images based on a record of the event, they help to tell the story.