23rd July:
After refreshments, it was direct to Montverde through some incredible terrain. Costa Rica is stunningly verdant and even at higher altitudes there are tall trees and lush grass, partly due to the high humidity, ensuring there is water for the plants to explode with growth. The town of Monteverde itself is quite small but well served by shops and restaurants aimed at tourists. It is commonly used as a base for exploring the area.

We ate, at least some of us, at Taco Taco, a recommended haunt of tourists and I had a fantastic chicken burrito and a local craft pale ale and bonded with two of the other travellers over our mutual love of a good beer.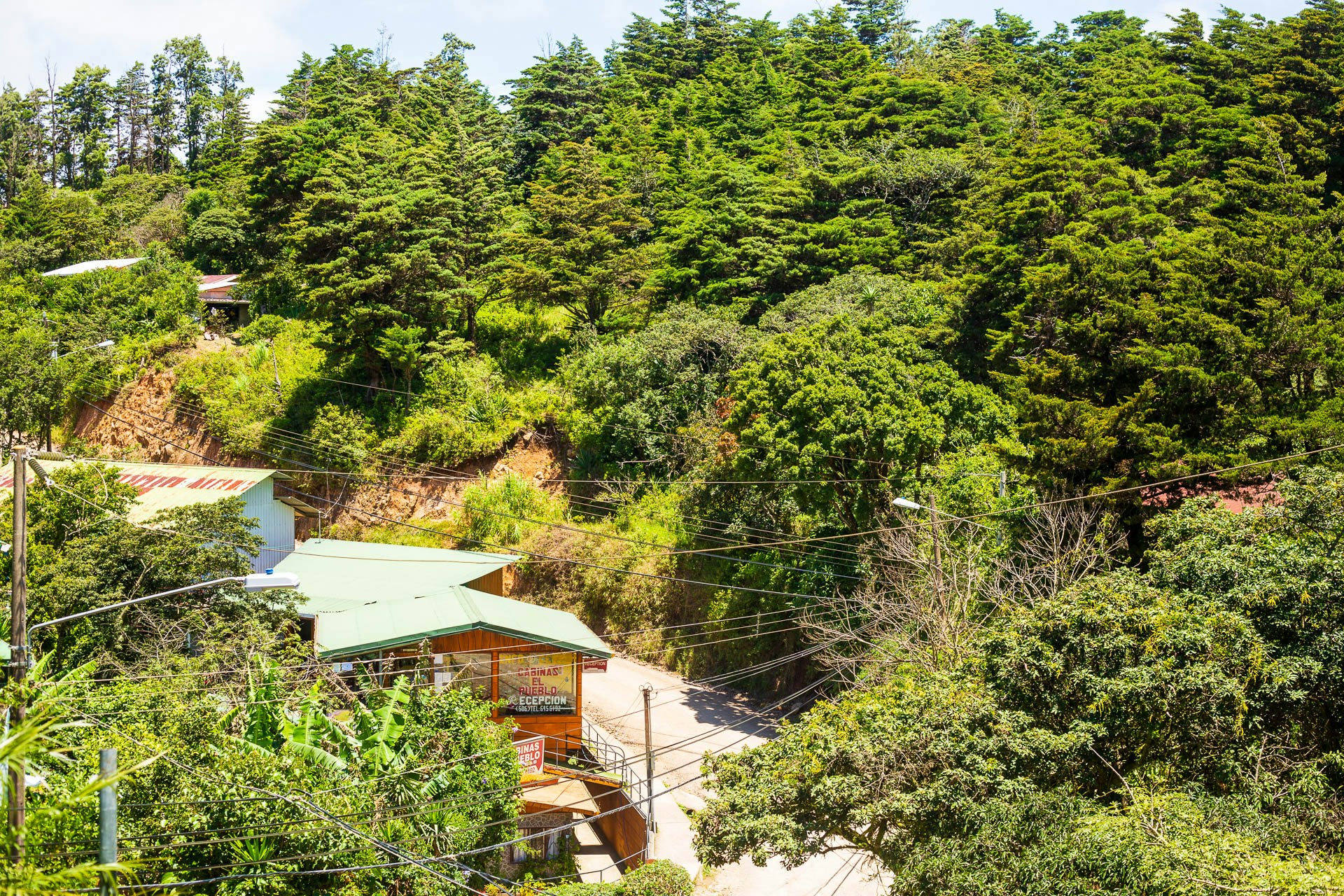 We then explored a little and stopped in for some equally delicious coffee in a local coffee shop. It was a particular pleasure for me, as good coffee is somewhat rare in Gothenburg but it is something Costa Rica is famous for and something I would be making the most of for the rest of the trip.
Once done, we returned to the hotel to get changed and ready for our first excursion, the eight hanging bridges of Monteverde.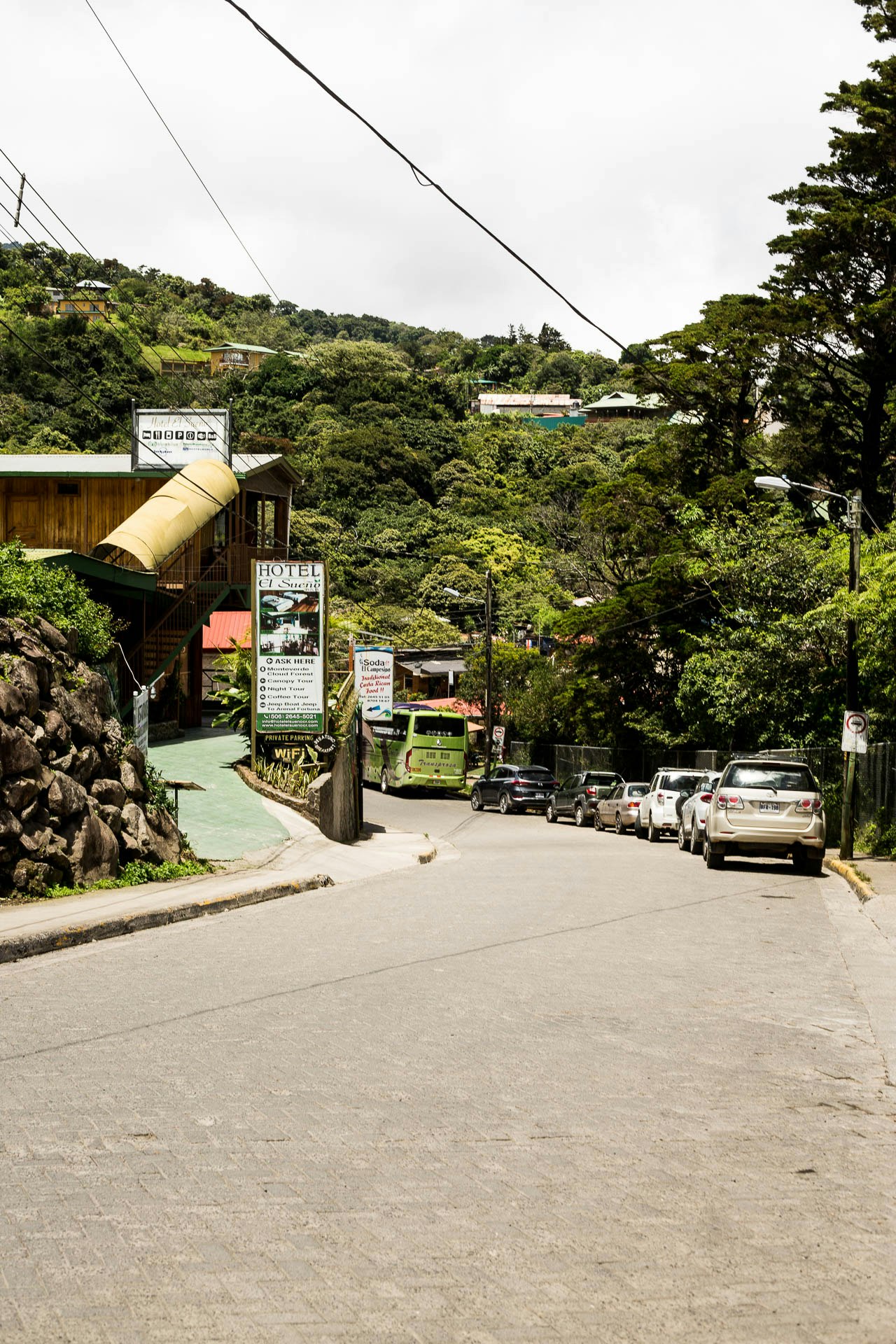 When the night walk was done and after a very long wait for our bus due to a miscommunication, we headed to meet the rest of the group at a local BBQ place for some well-earned and excellent BBQ meats.

---
24th July:
Although we were not being picked up until 10:30 for our next adventure, I was up early for a local breakfast of rice, beans, omelettes and fruit, it was growing on me.

After breakfast, my roommate and I explored the local area for a bit to get a feel for the town. Whilst not hugely exciting we did find a shop selling Go Pro adaptors and I was able, for a mere $26, to get the small bit of plastic to replace the one I had left at home allowing me to use my Go Pro.
We then returned to the hotel for some much needing washing. I set the GoPro to backup whilst also charge and went for a cheeky beer at the Treehouse restaurant nearby. A wonderful place built over a large tree, which is encircled by a spiral staircase (many a drunk will have nocked their heads on the low branches).

That evening, we headed to the outskirts of Monteverde, past the Treehouse for dinner and drinks at a nearby restaurant where the food was great and the TV was tuned, all evening to a strange travel TV channel, like you would find in a hotel.
Later that evening, a few of us went back to the Treehouse for a nightcap.
---
25th July:
I had a simple breakfast of rice and beans at the hotel, and the rain kept me from heading across to the great coffee place as it was coming down like only somewhere with 100% humidity can manage.