Las Lajas
A small village has sprung up around the church, mostly offering snacks, drinks and souvenirs. During the season I was there it was reasonably quiet, but during the busy periods, you could tell the location would turn into a market square, with shouting and haggling going on in all corners.
A cable car offers to take you from one side of the canyon to the other, giving a different view of the church.
Sights & Culture
Santuario De Las Lajas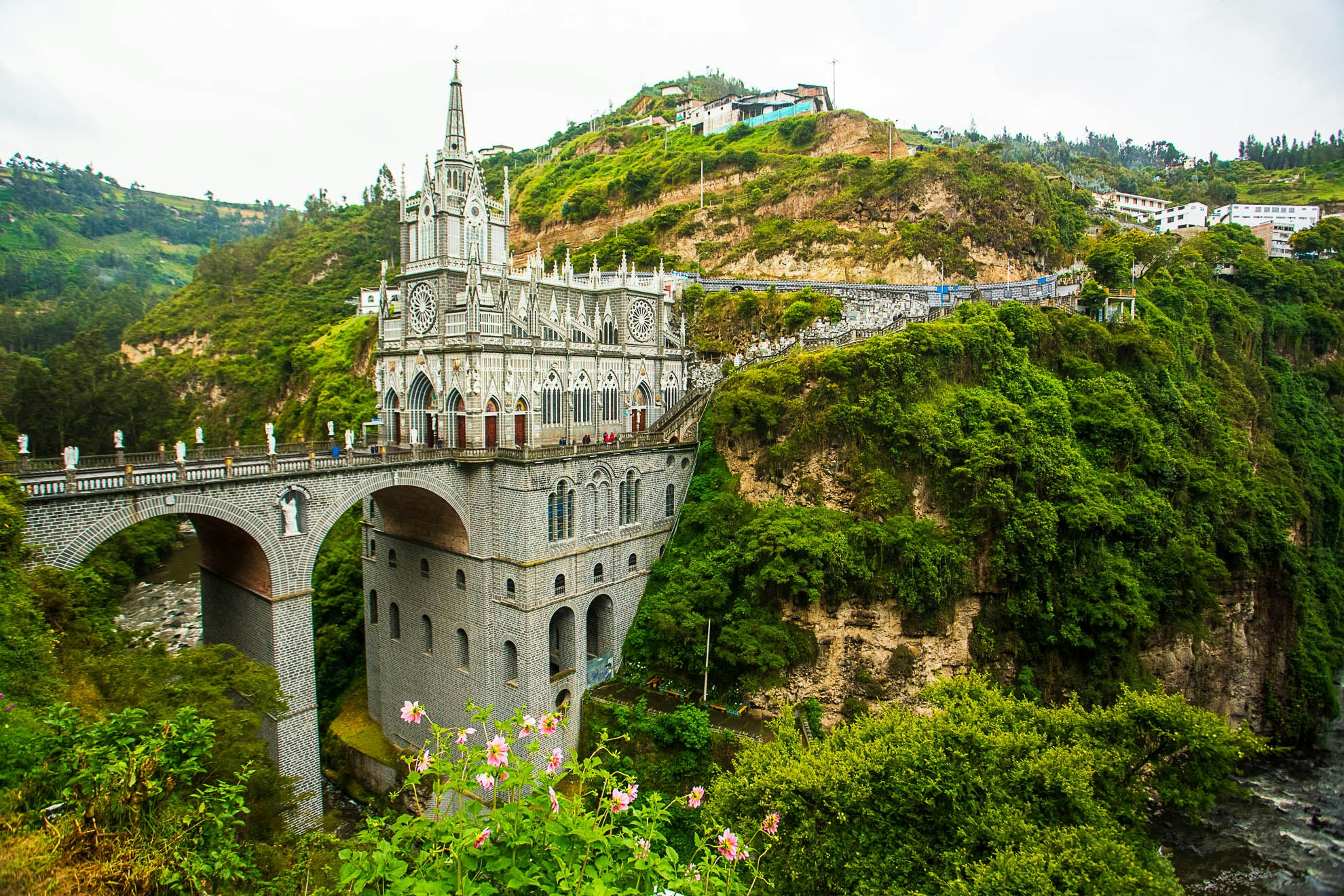 The Church is incredible.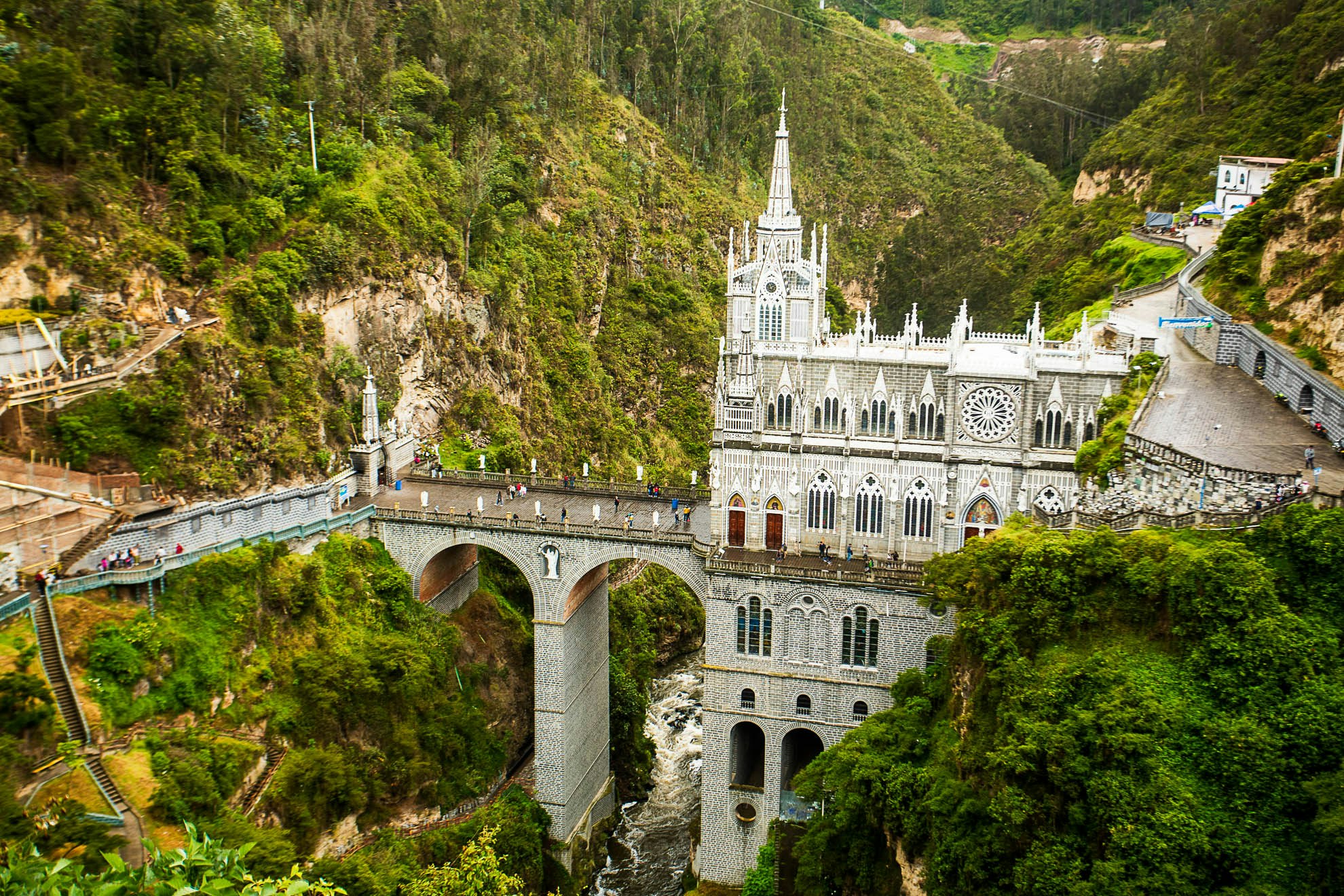 Build into the rock on one side of a valley, on the spot where a young girl saw a vision of the Virgin Mary. Originally this vision was painted onto the rock wall, and then the church was finally built around it.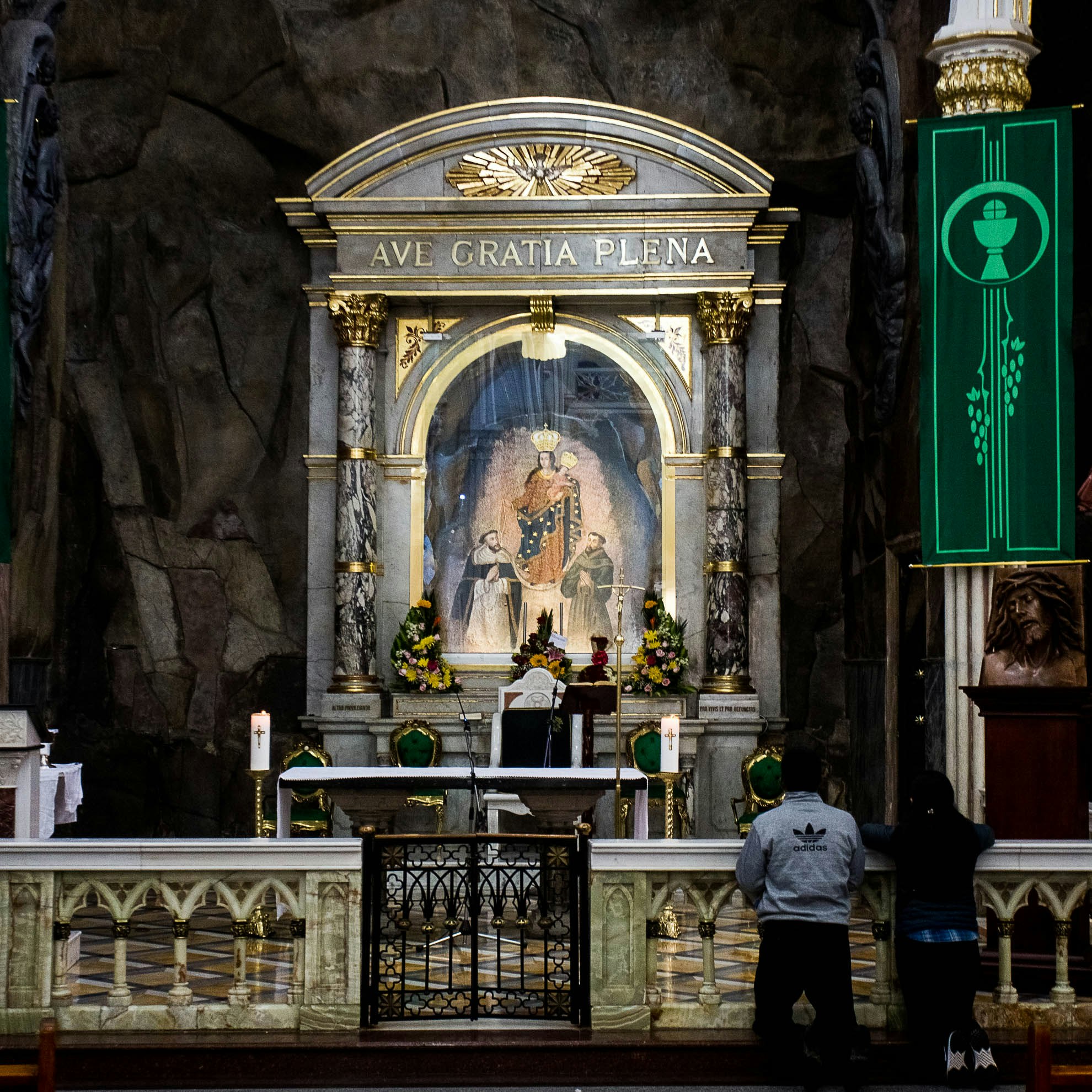 The painting, protected by glass, is now the focal point of the church. Inside the cathedral because of the focus on a rock wall painting the decor is comparatively understated.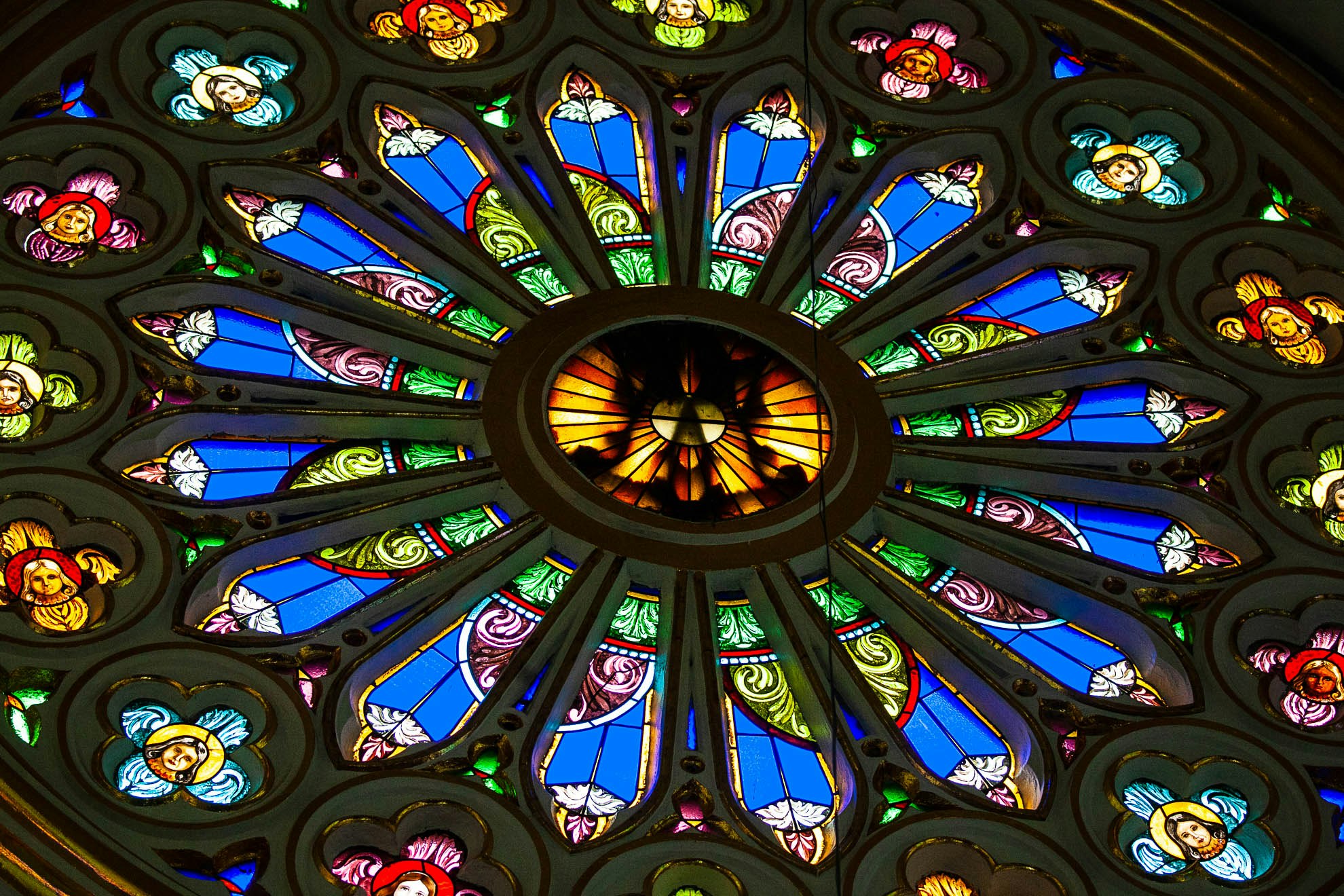 The dramatic grey and white building has a bridge leading to it spanning the river and giving the church its famous and iconic profile. Viewpoints dot the hills around the church and provide unique perspectives on this unusual building.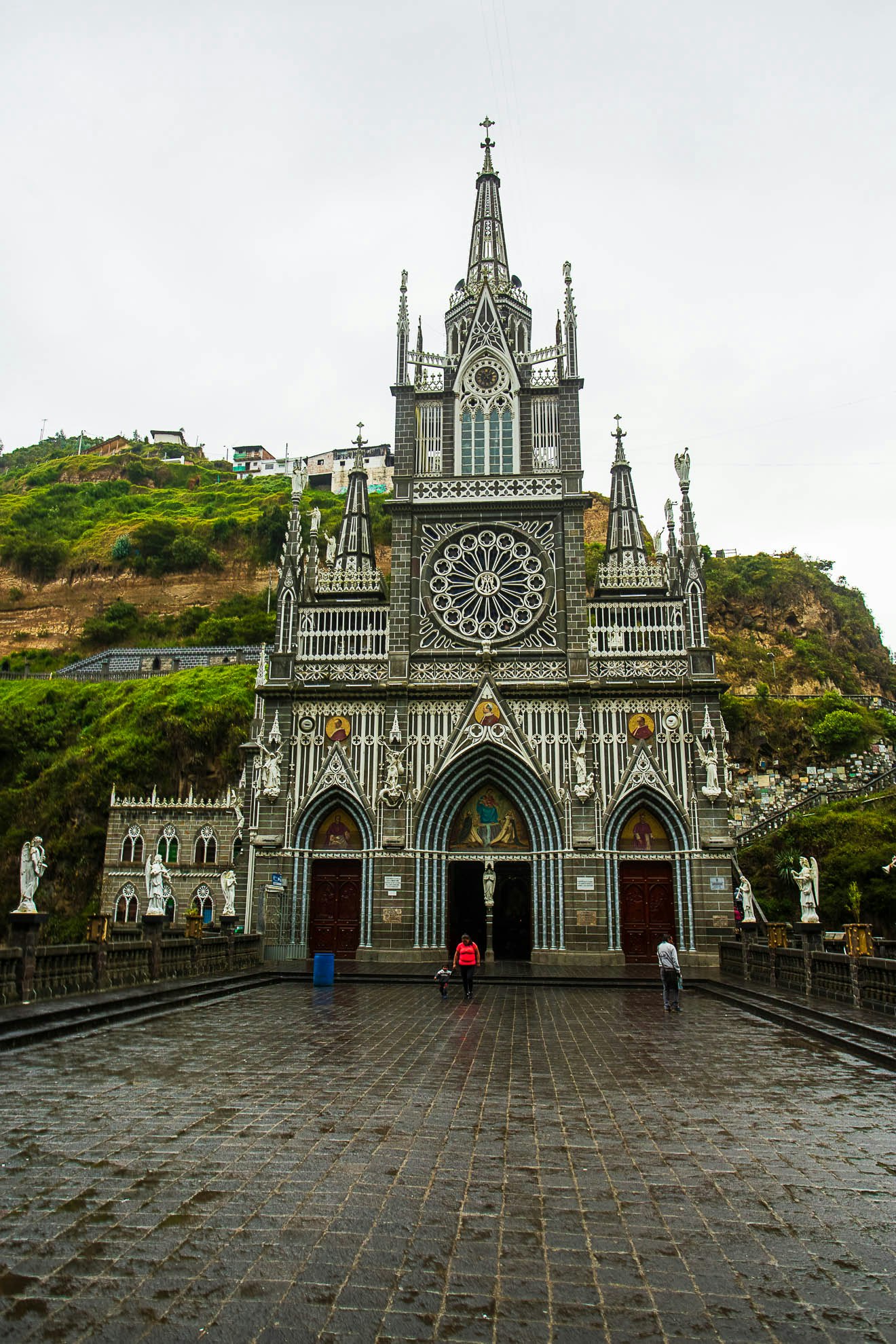 Estatua de San Miguel Arcángel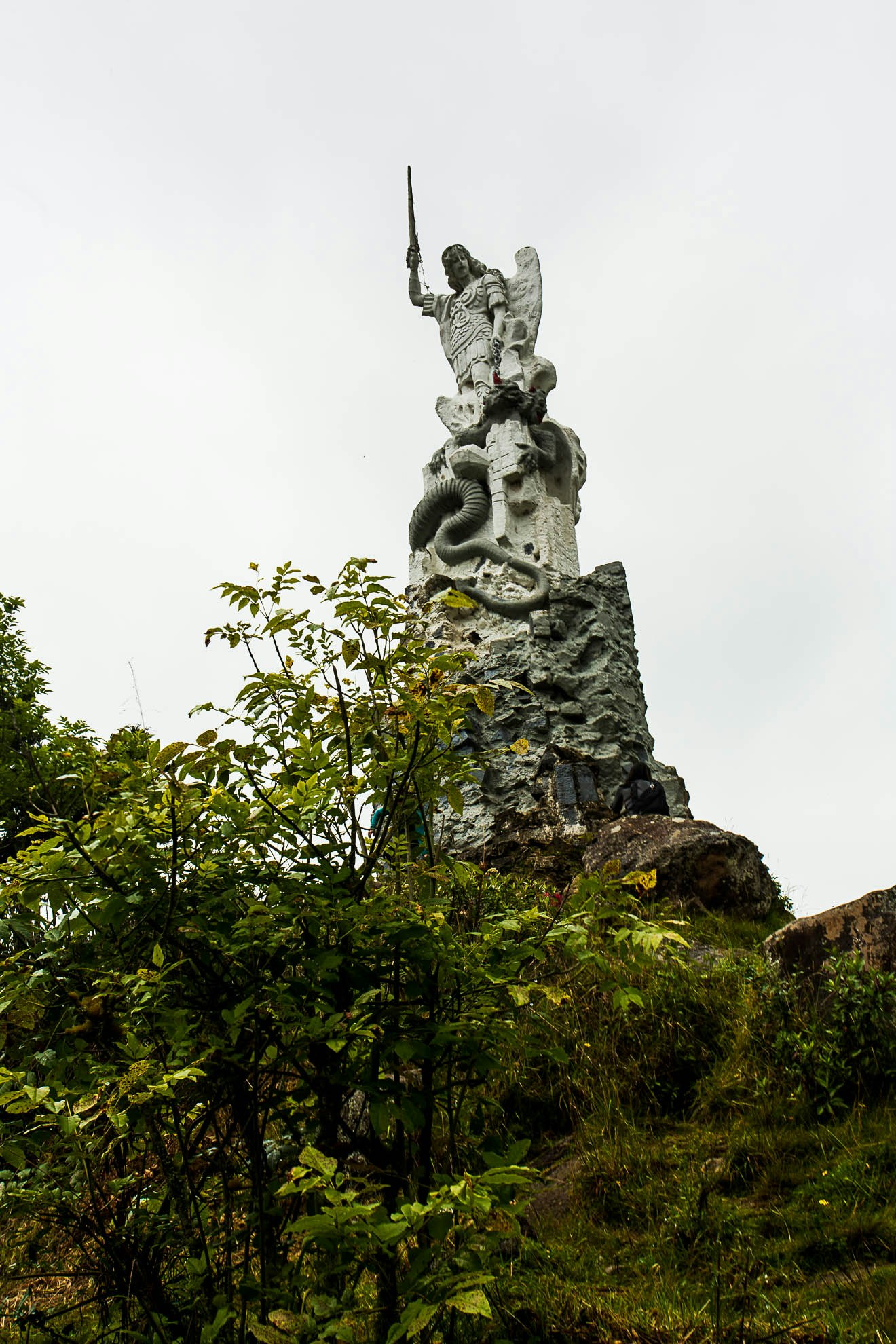 High on a hill opposite the Church is a statue of the Archangel Michael slaying a serpent.
Museums & Galleries
Church Museum
In the basement of the Church, there is a small museum with a $5 entrance fee. The museum offers a fascinating video of the construction of the church, though only in Spanish. There are also photographs and models from various points in its history.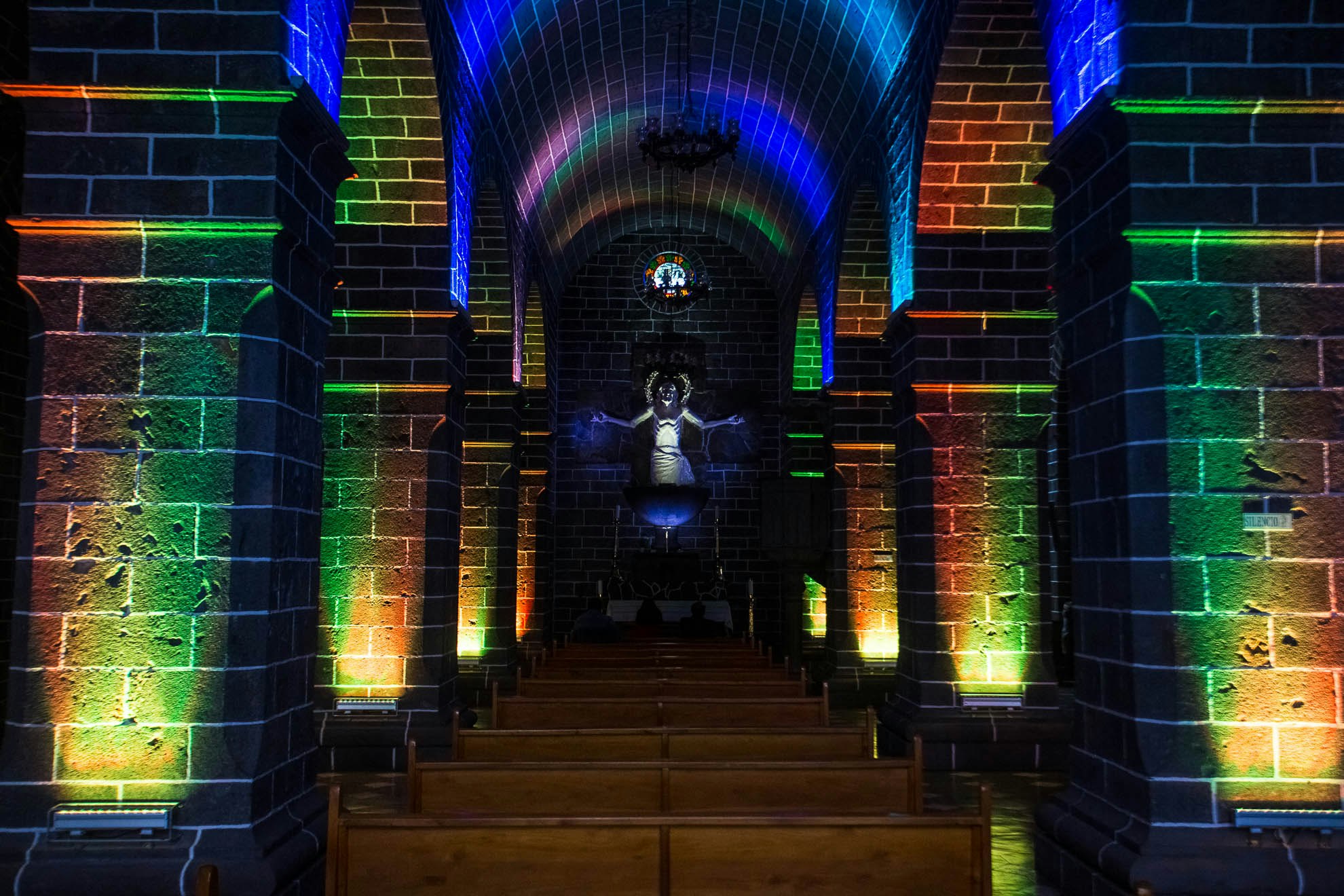 Further down, there are some pre-Columbian artefacts to see, mostly clay pots and figurines. Its something of a strange set of items to have in the church basement.
Restaurants & Bars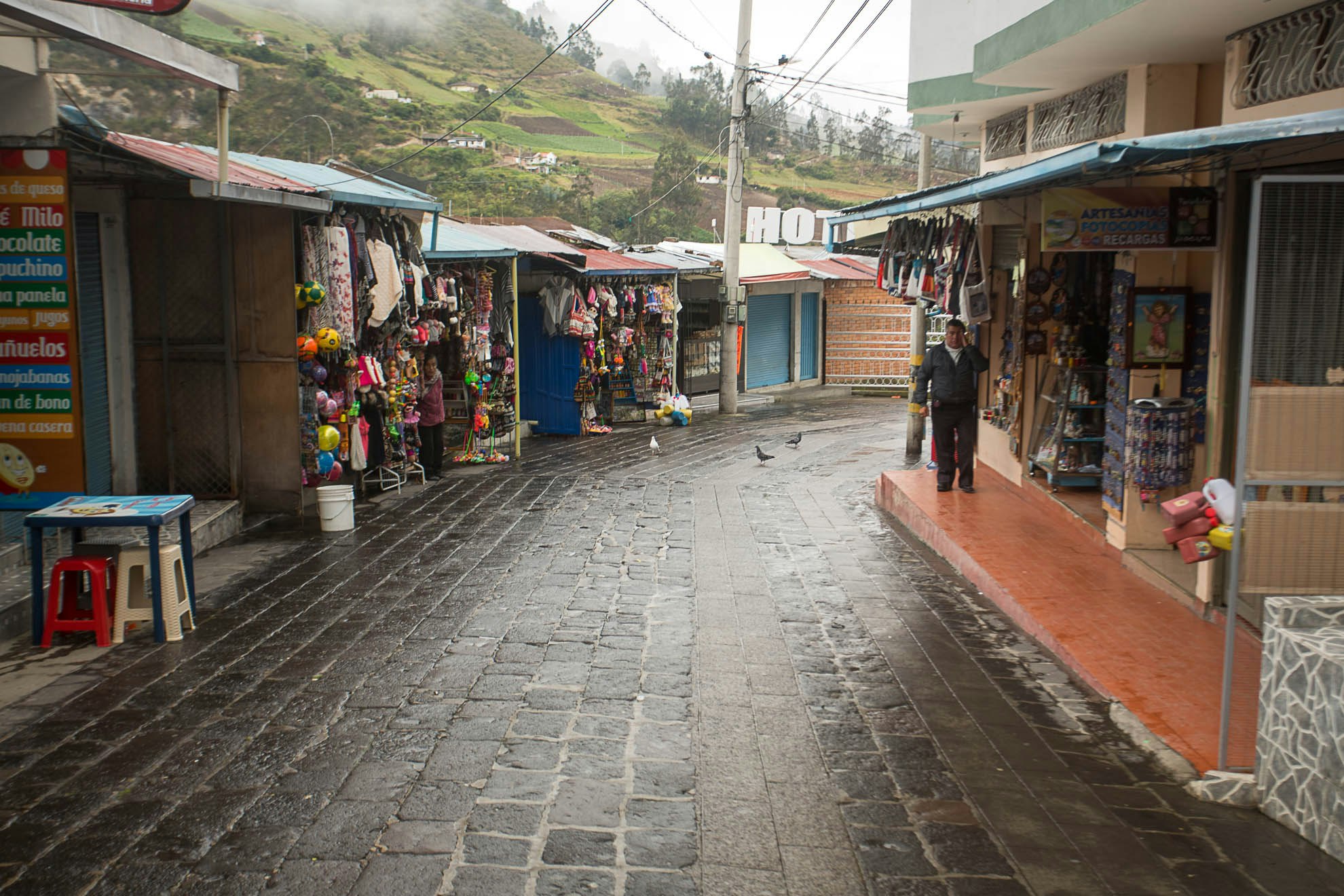 Dozens of small cafes and restaurants dot the road between the car park and the church. Some stalls are also in the ground of the church itself. Offering grilled corn, coffee and soft drinks, they are all much the same.
Sports & Activities
Teleferico Las Lajas
South America loves a good cable car, and one is on offer in Las Lajas, giving new views over the Church. Strangely it is three small cabins welded together in a slight angle.