Famous, and famously strange, in central Los Angeles stands the La Brea Tar Pits. A series of dirty pools of asphalt in the ground, bubbling up and smelling unpleasant as they have for over 50,000 years.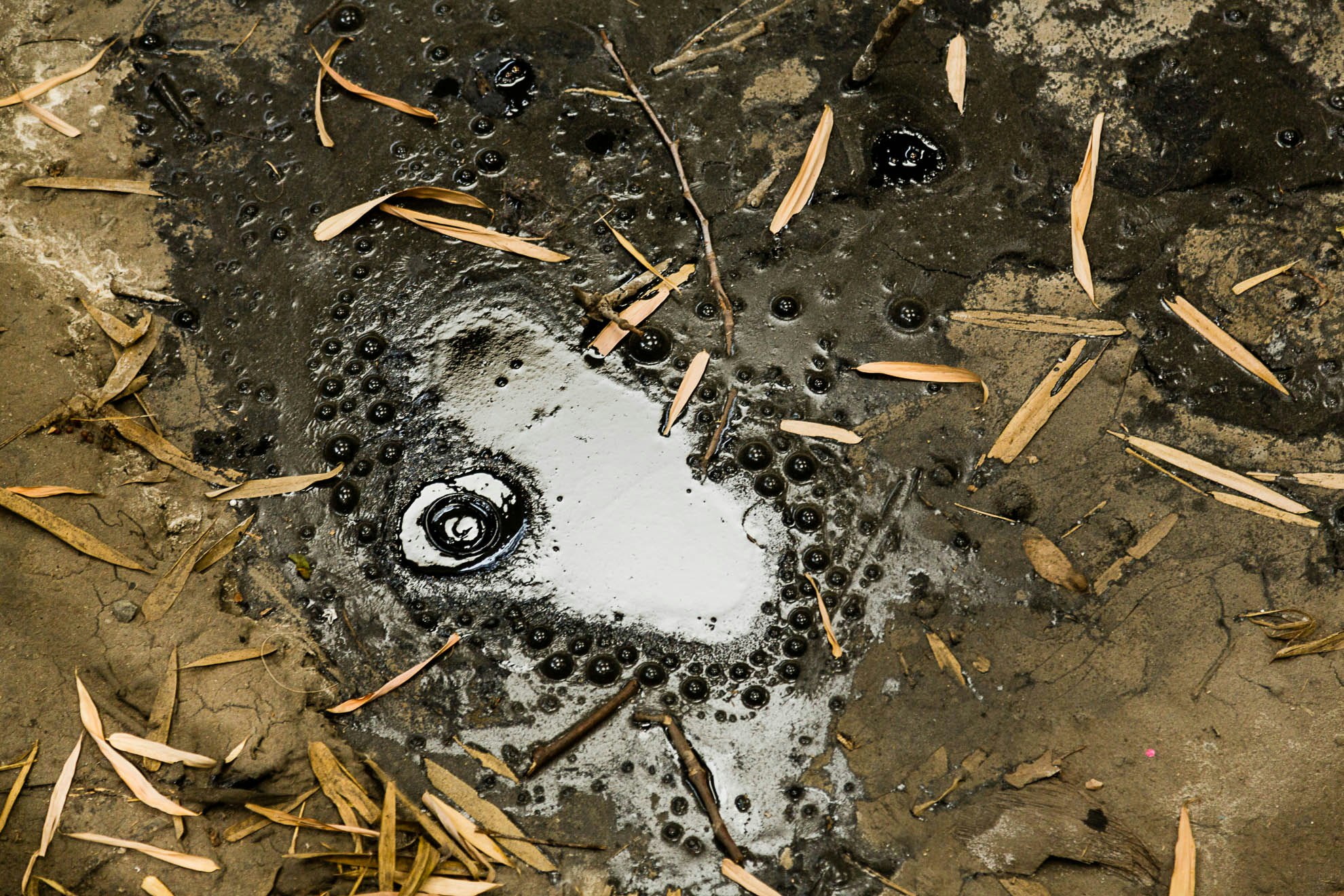 The Tar Pits have, over the millenniums claimed millions of animals, plants and insects from the tiny to the huge. Largest being twenty four mammoths all found in the same small pool. Their bones piled on top of each other over the years.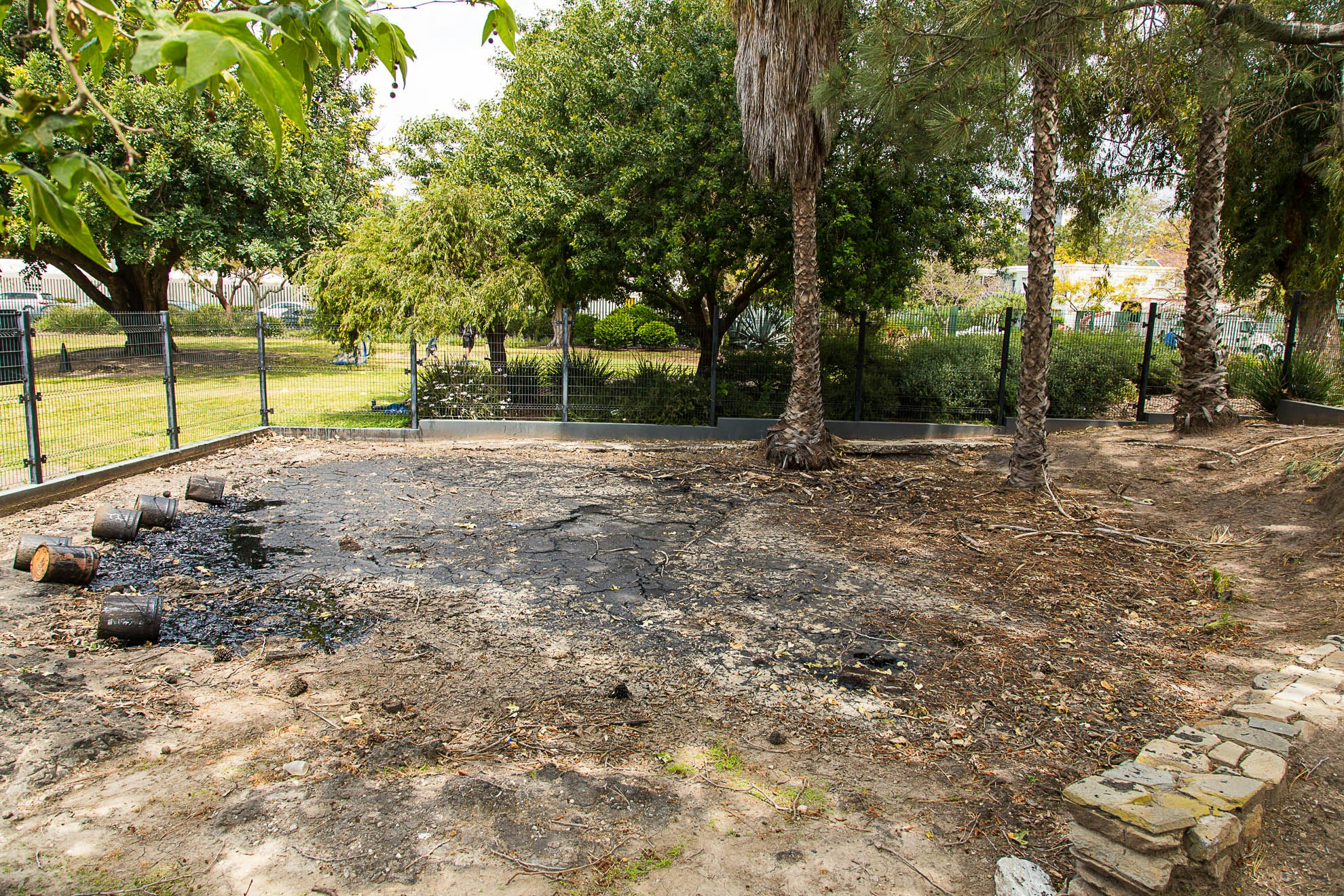 Professionals and amateur volunteers try and keep paces with the ongoing discoveries, patiently sifting through the bones, debris and teeth they find, clean analyse and sometimes display. (far more is found than could ever be shown.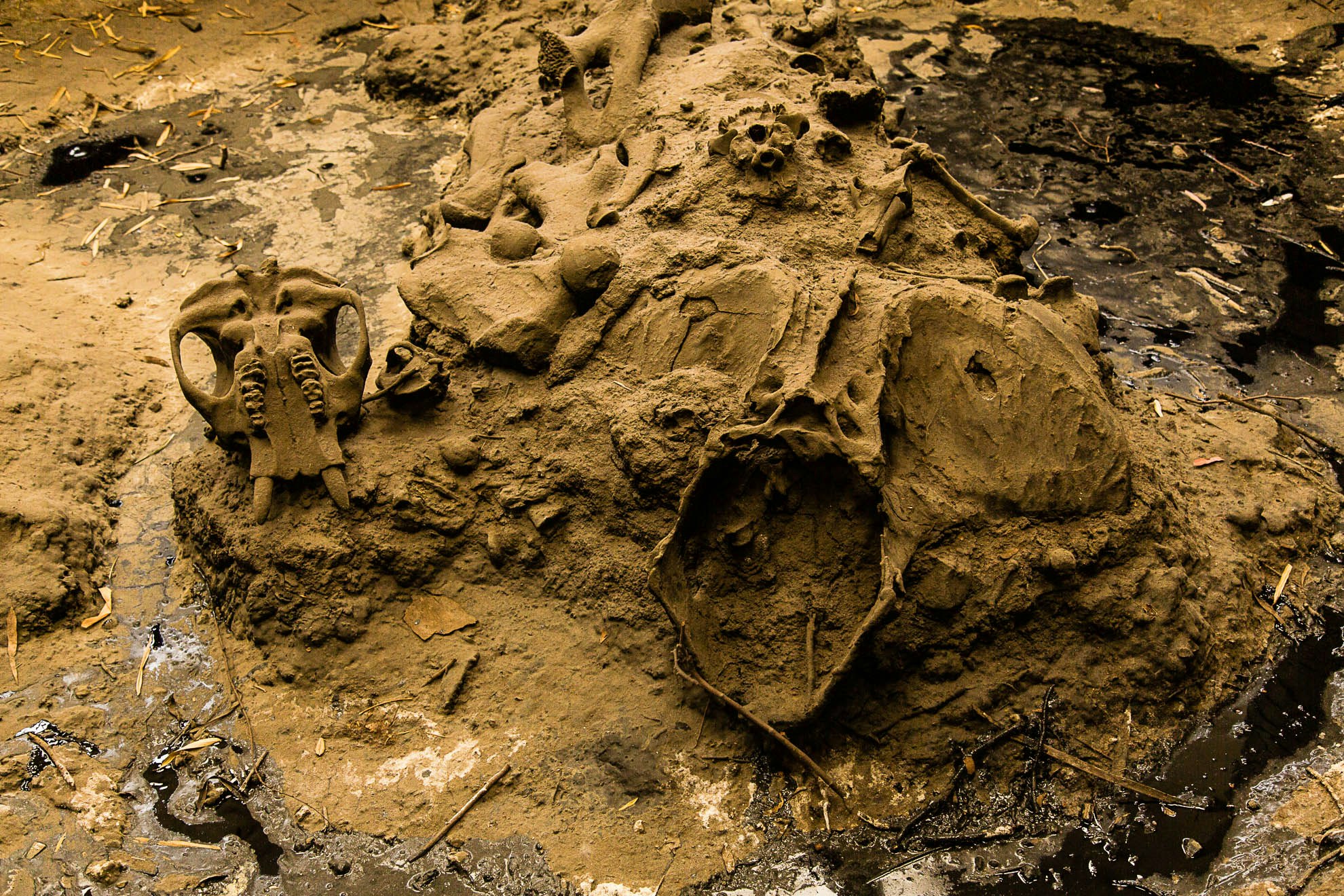 There is a museum, a circular offering centred around a small arboretum. The museum has bones and replicas as well as the famous 'fish-tank' a glass walled laboratory where scientists and volunteers work to progress the Tar Pit's understanding.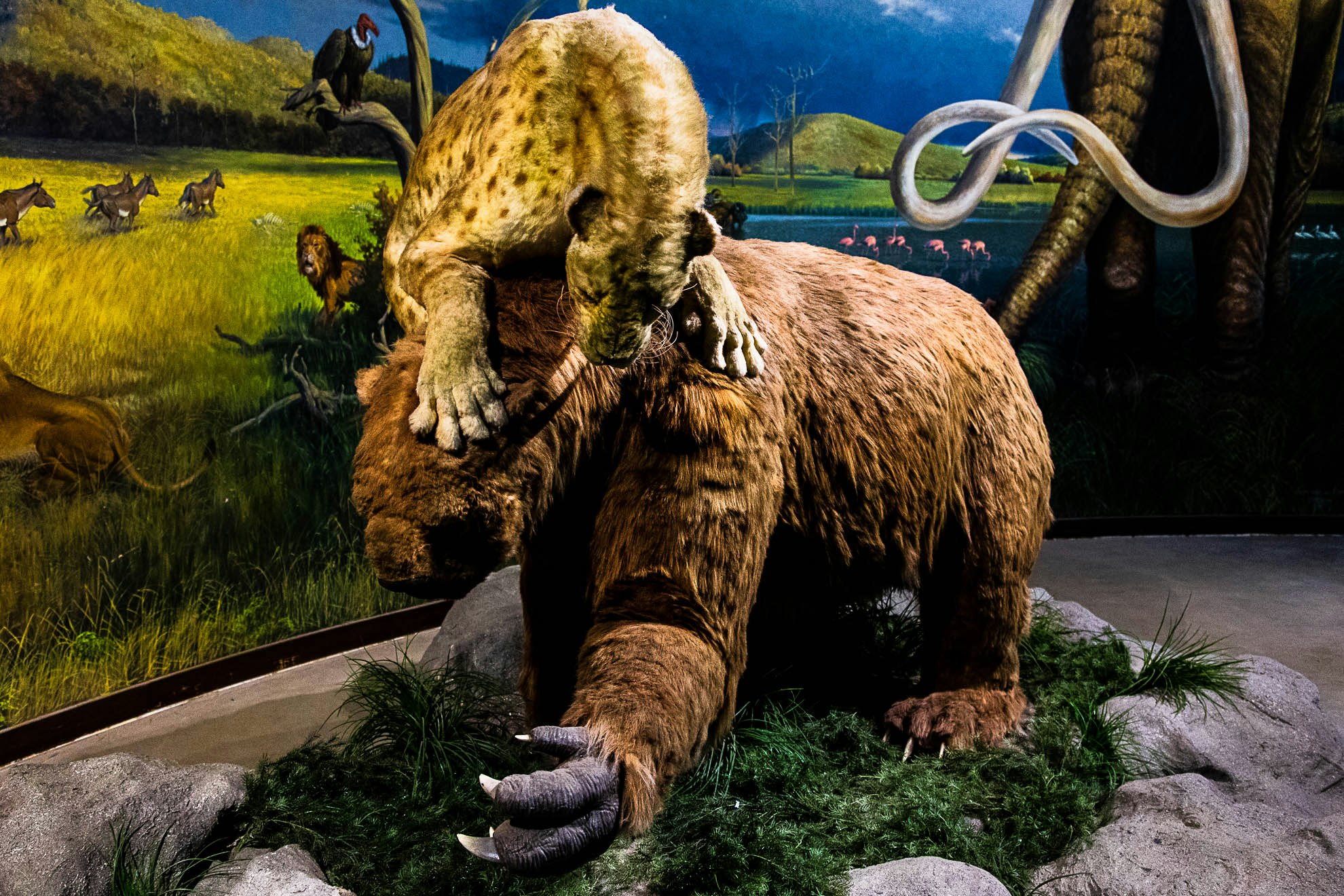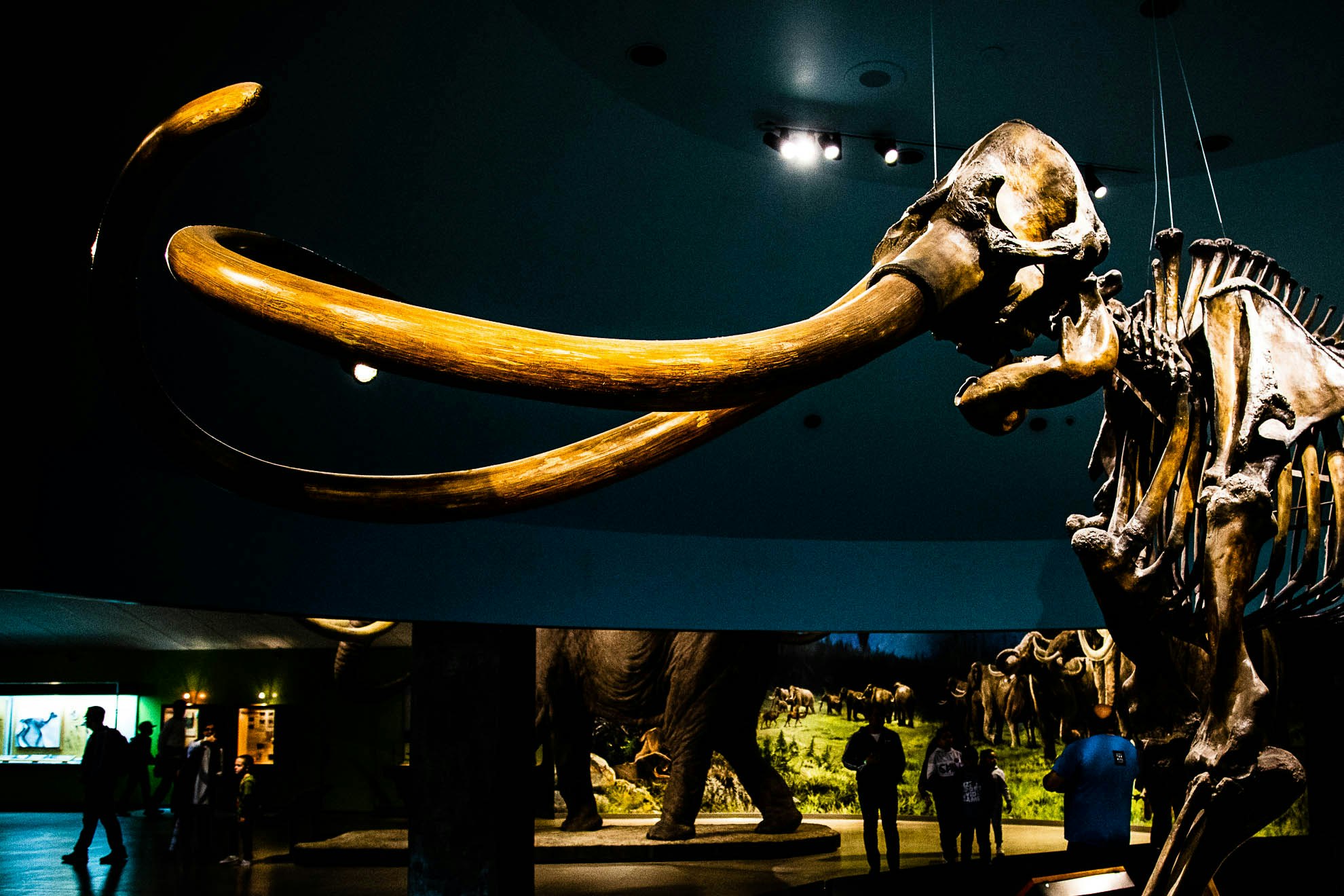 This being LA, naturally there are some unique characters found in the part, not just the typical museum goers. Despite the noise of the nearby LACMA construction going on, one local found the time and zen to meditate.