Organised by Sounds of Gothenburg, this gig was at a record store along Andra Langatan in Gothenburg. The session started with interviews with the bands before moving into the music.
Surrounded by records, and tightly lit the two bands played to a good-sized crowd.
Boy with Apple
Listen to them on Spotify Boy with Apple
Dreampop/Shoegaze from Gothenburg. Boy With Apple consists of Saga Fransson, Zara Henriksson and Tim Hedlund.

A softer sound than Klass II, their sound worked well in the tight spaces.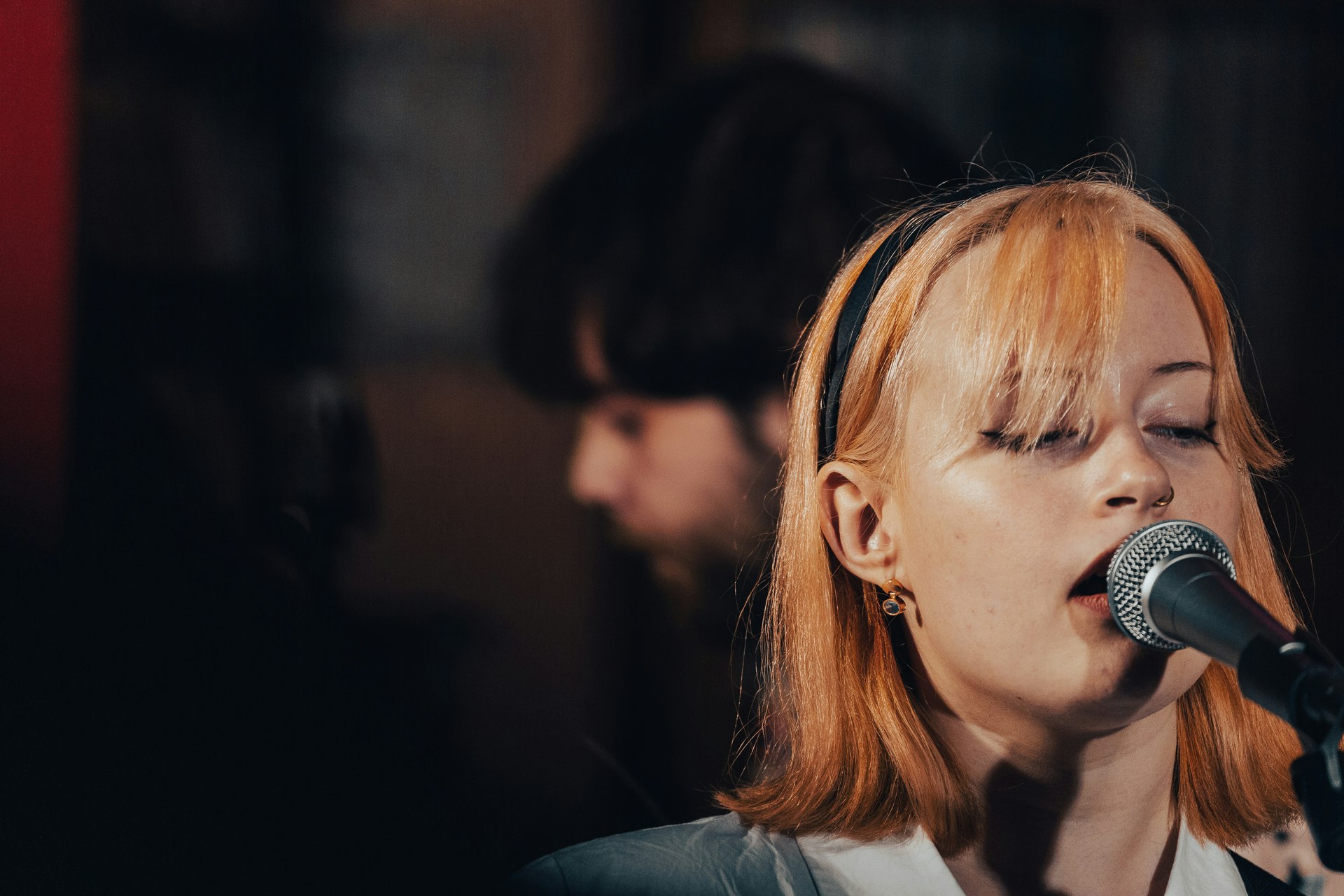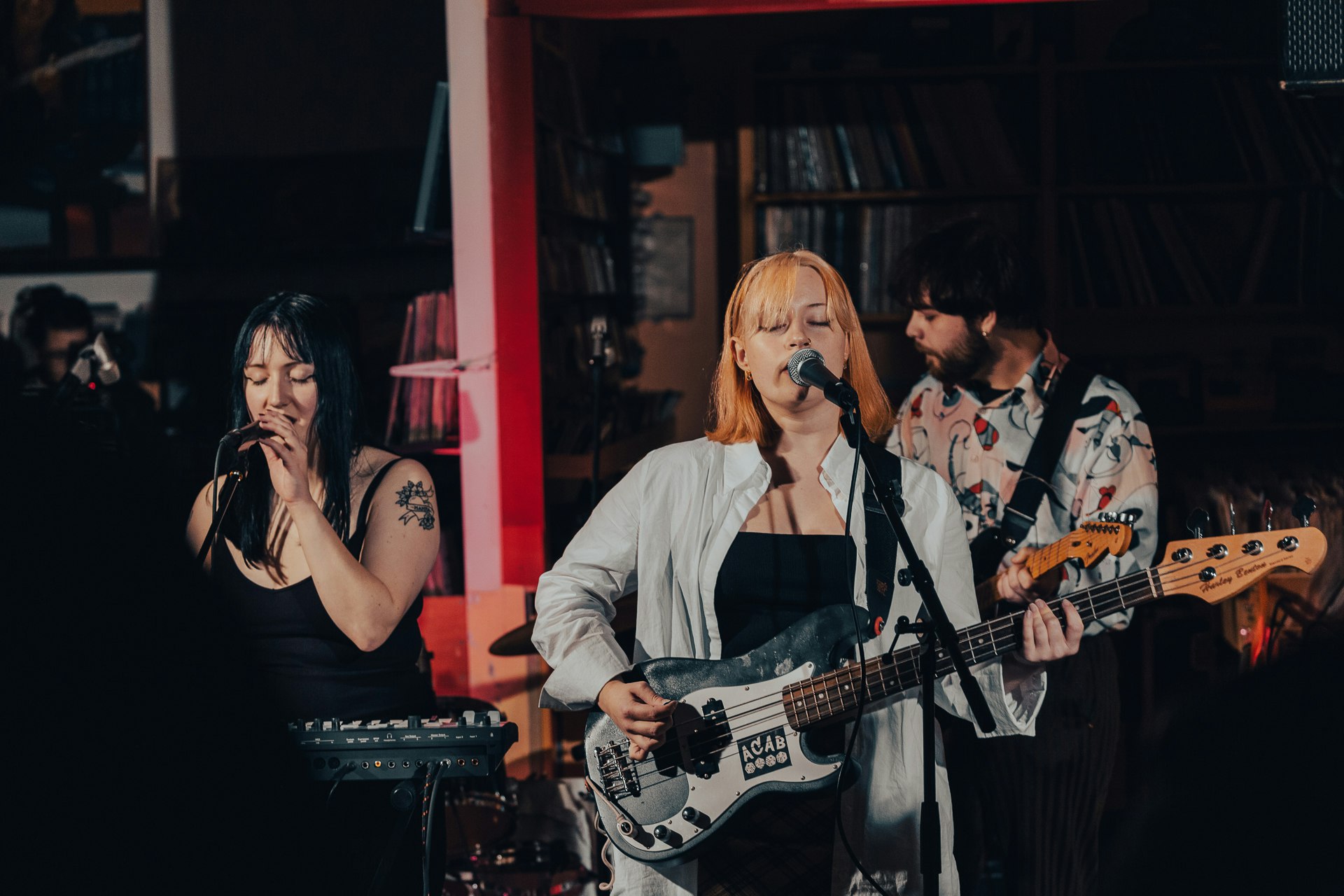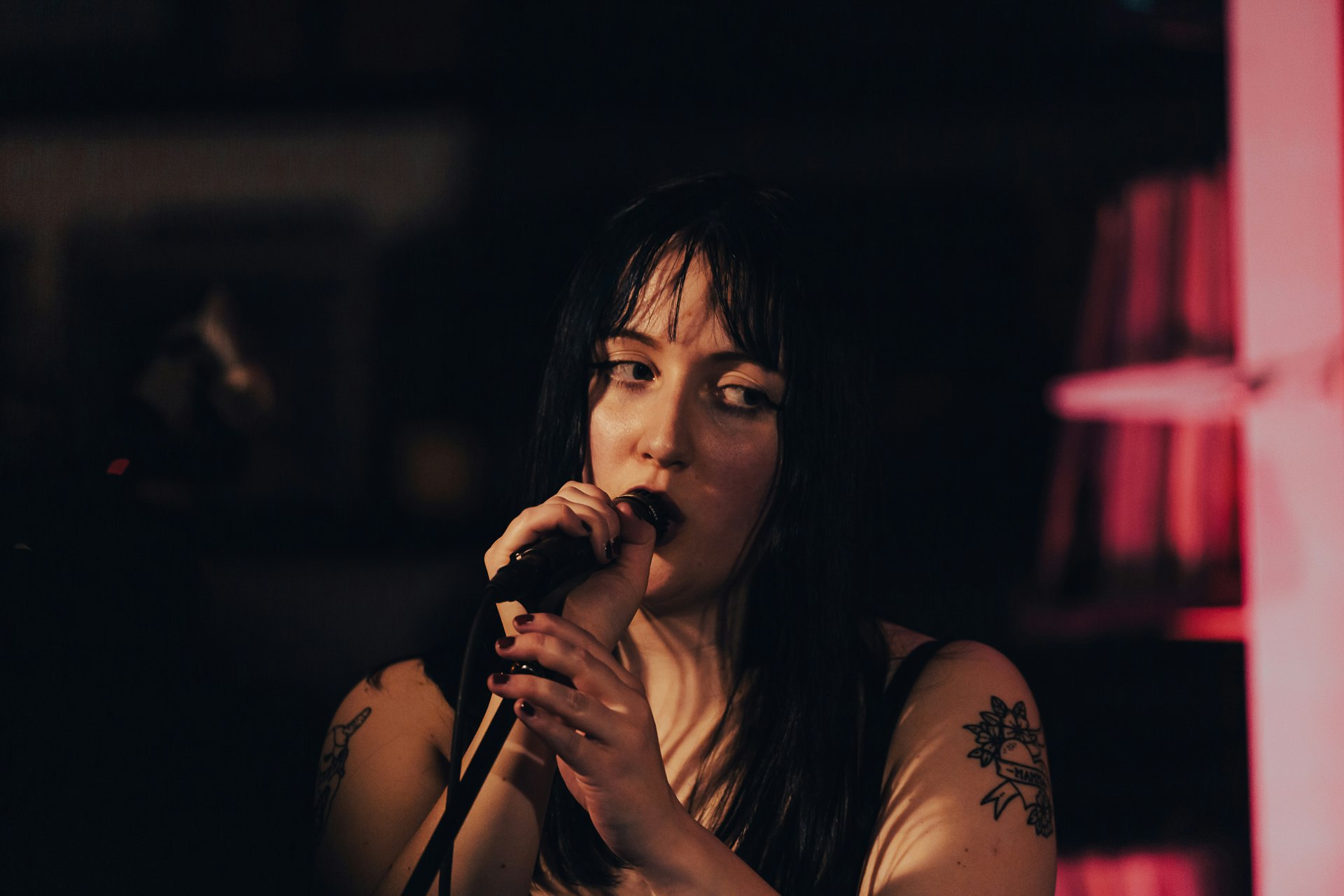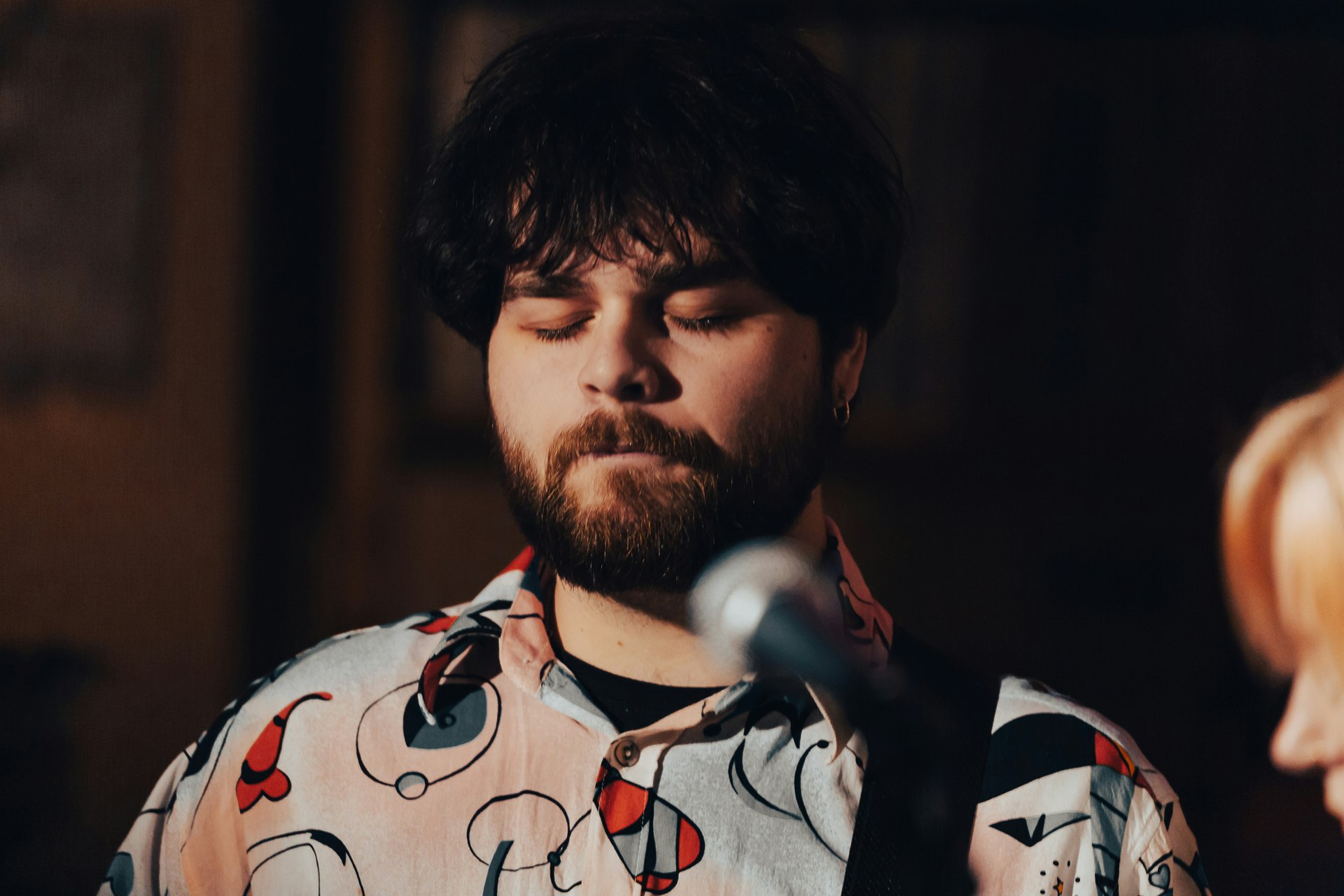 Klass II
Listen to them on Spotify: Klass II
With chainsaw guitars and cherry-coloured melodies, a DIY nerve and Swedish words, punk hearts and indie dreams – KLASS II gives you beautiful noise from Gothenburg.

Louder and more Rock & Roll than Boy with Apple, they filled the venue with their music.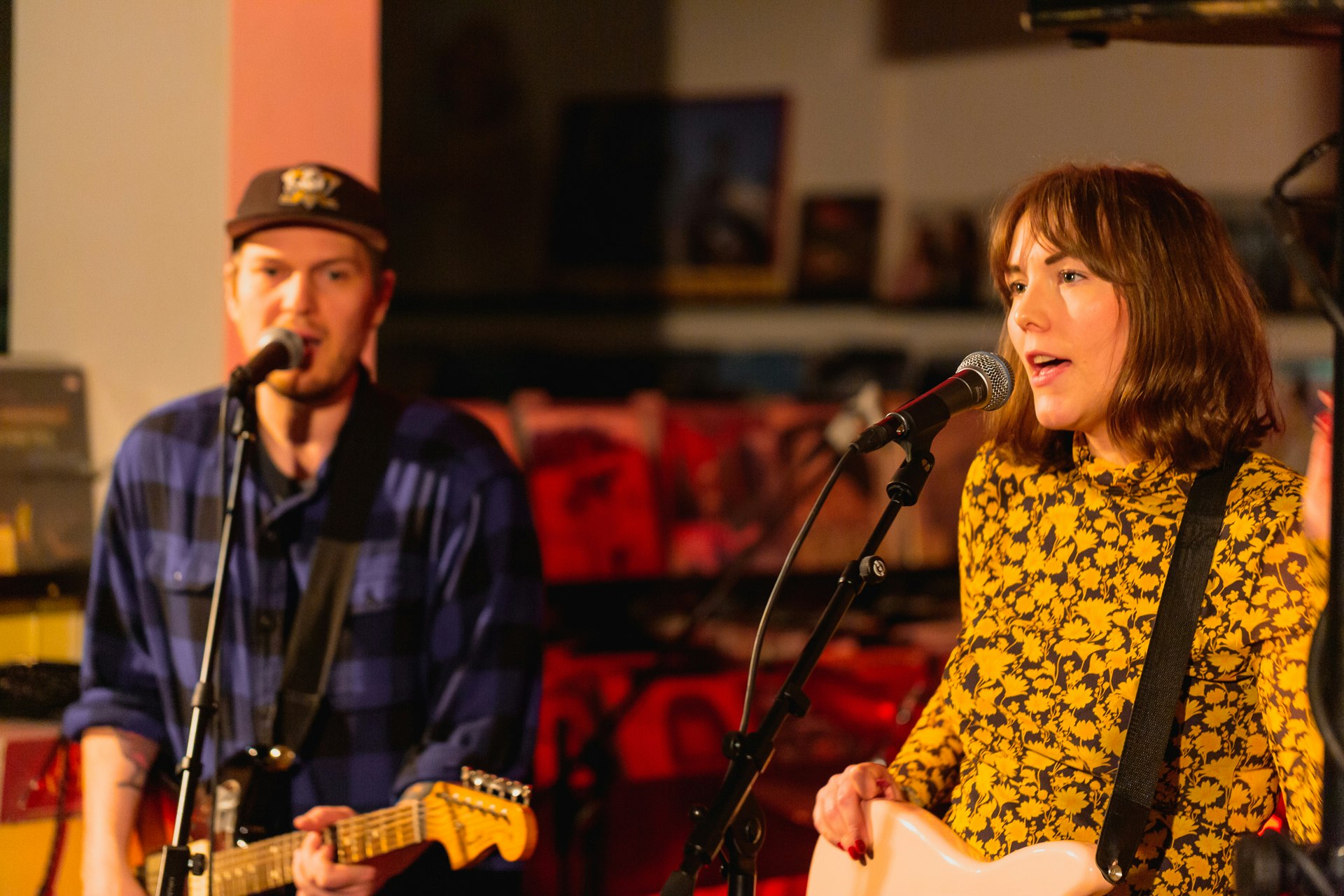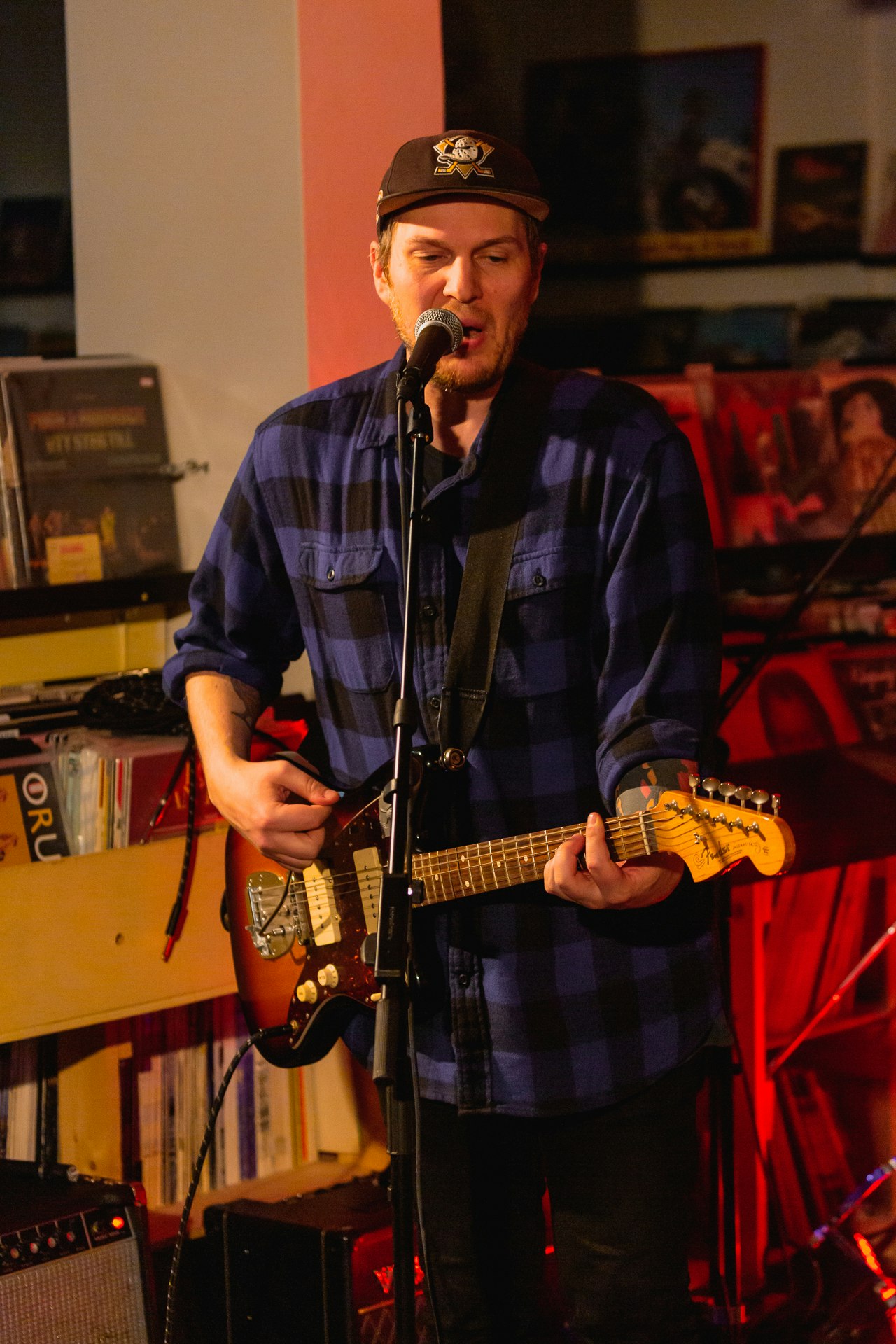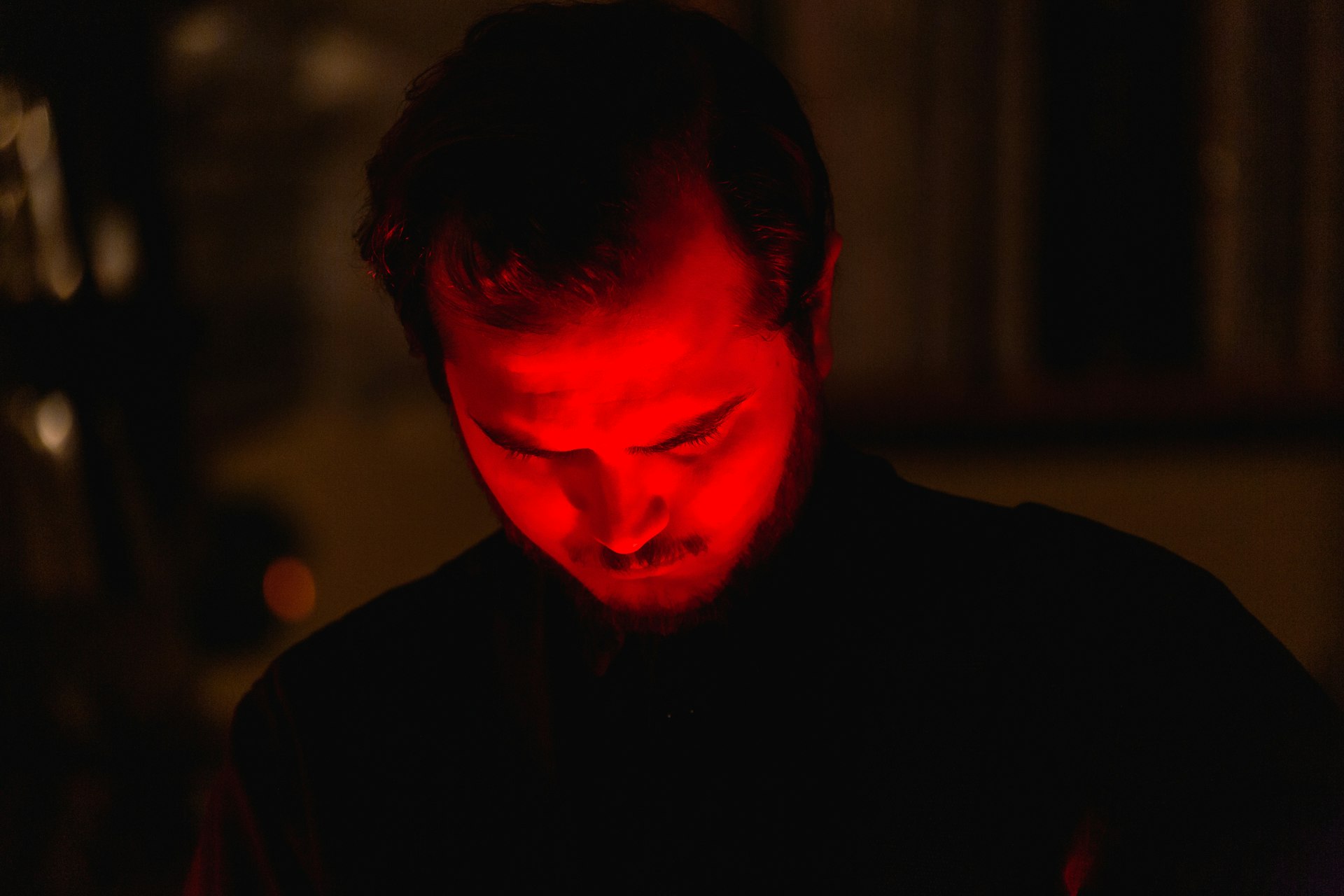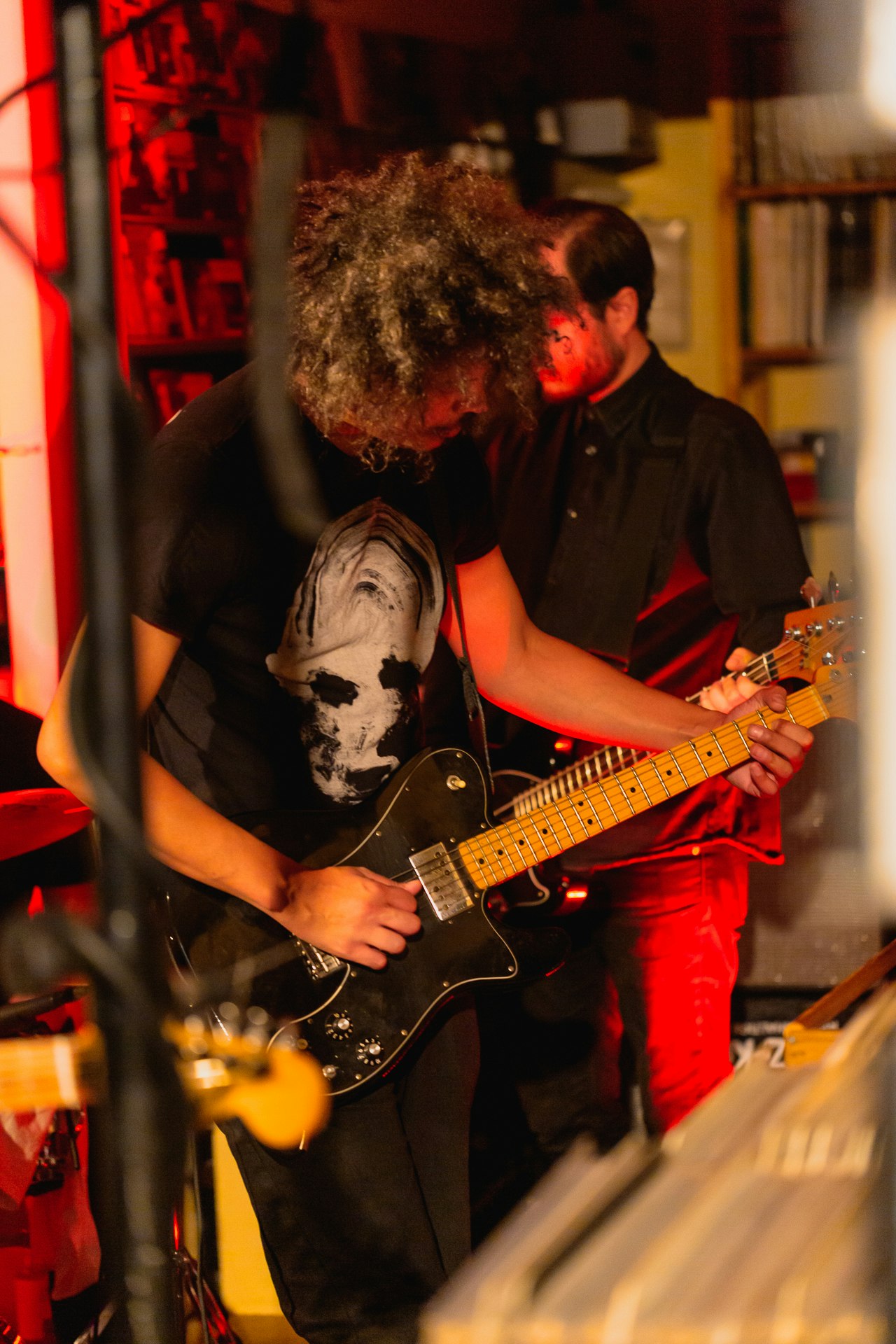 Event