After a few hours drive we reached the equator between the south and north hemispheres. It is a personal peeve that the road that crosses the equator does not cross it at a right angle. No one else seemed to understand my complaint or even why I had an issue at all with the fact.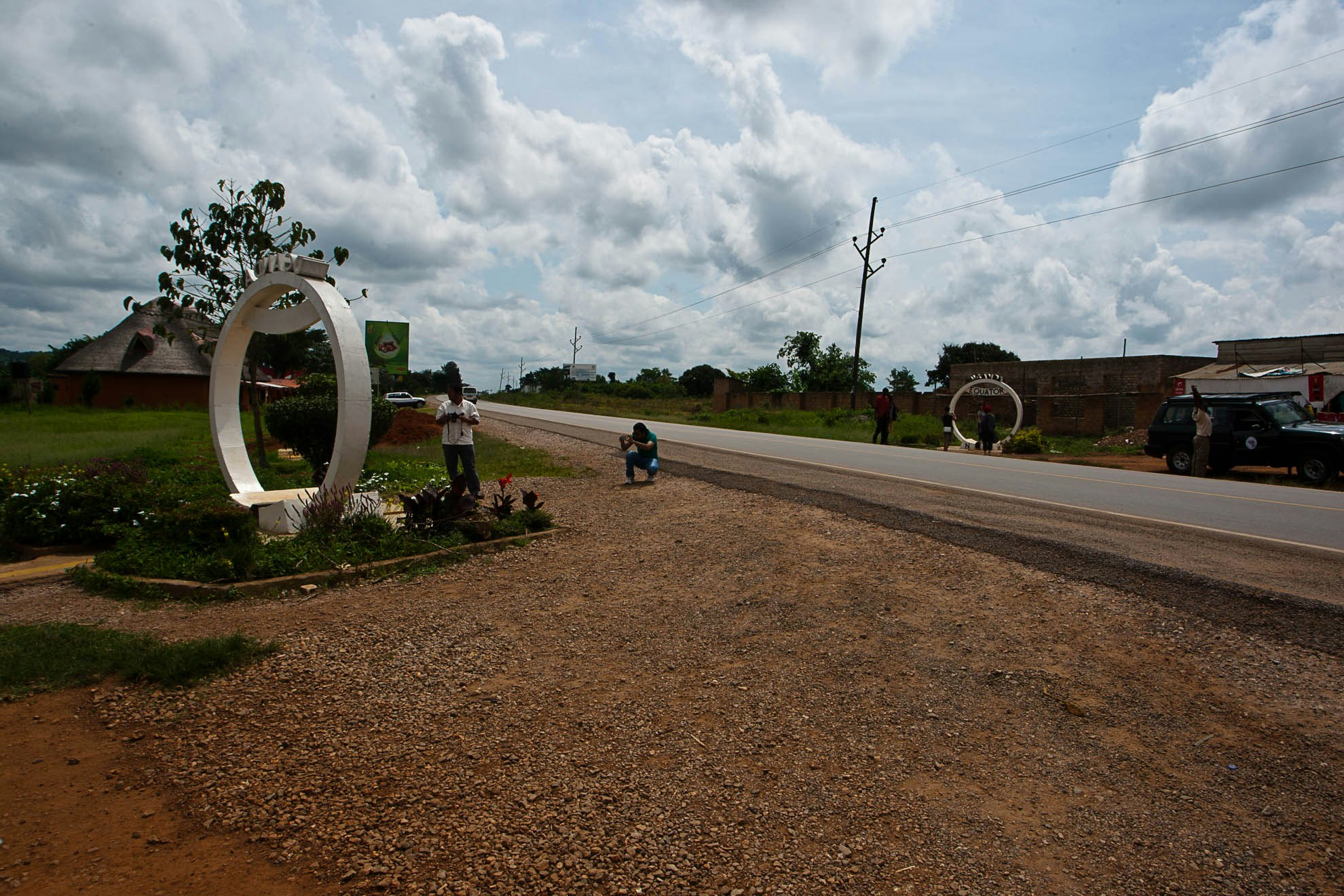 There was a bit of shopping at the tourist traps and my brunette friend picked up an amazing children's book. It was about two siblings who discover their parents have locked a severely disabled third child in a windowless room in the house for years. It was aimed at six year olds. Amazing.
Shopping and lunch done, we went to see a demonstration of the change in water direction (the coriolis effect). I have a suspicion that it was faked, as it was a little too obvious and powerful an effect for the few feet we moved. (Author's Note: After the holiday, I confirmed that the whole demonstration is a relatively well known scam.)
Equator done, we headed up to Kampala to drop off my brunette friend and one of the other members of the group who would be leaving the tour there. After a goodbye and a latte, we moved on to Jinja.

Jinja camp overlooks the Nile and is focused on adventure; offering rafting, quad biking, horseback riding, paragliding and more. It was a shame that we only had one full day at Jinja, as it meant we could only do one activity and I'd have loved to take the quad bikes out on the back roads of Uganda.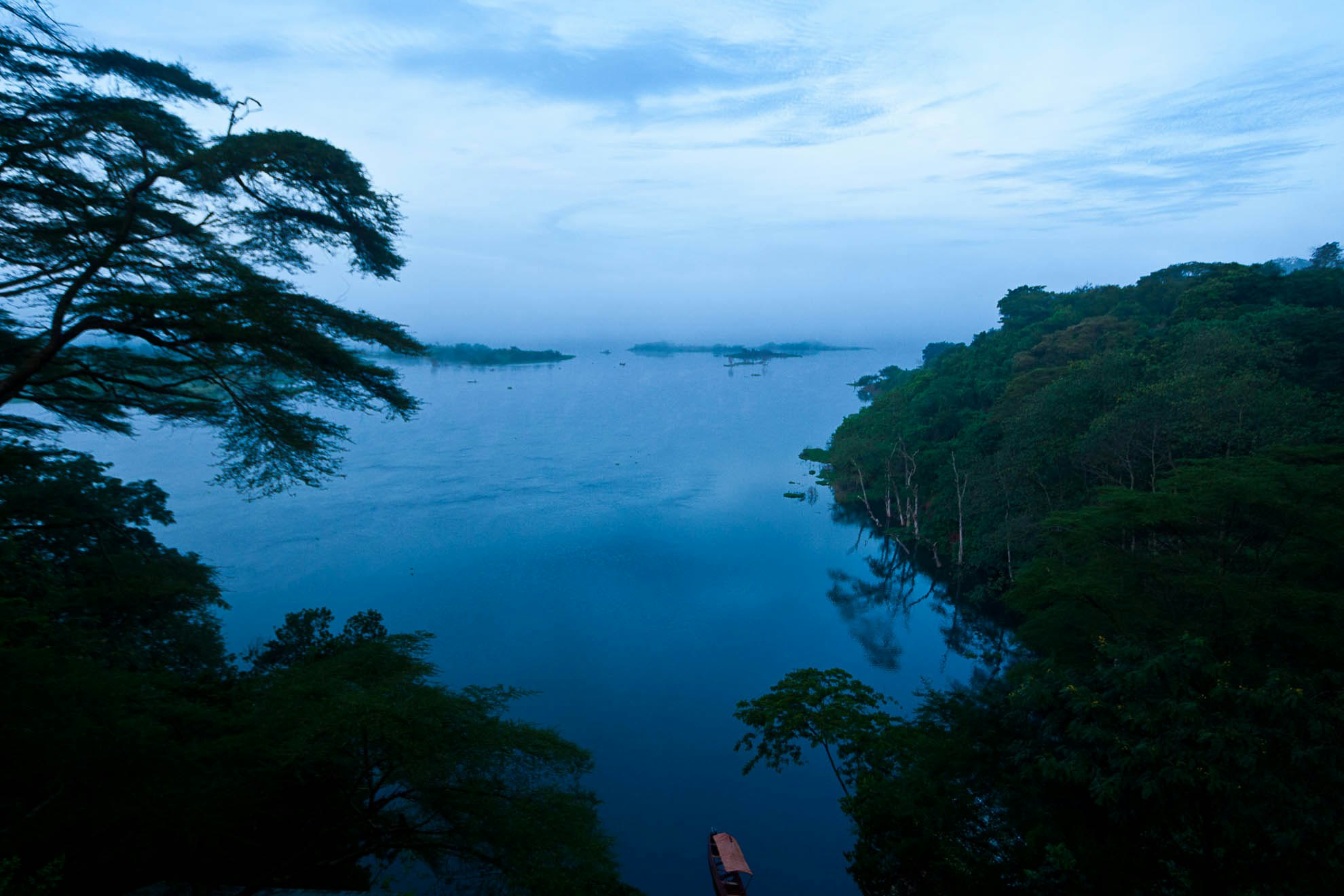 As we did only have one day, most people wanted to do the white water rafting, something the Nile and Jinja in particular are famous for.
Once we all got booked on the adventure rafting we retired to the bar, which was totally inundated by bugs!