Italy has a vast number of dishes that define their cuisine, different regions will give you different answers, but for my Italian stop on Tog's Tuck, I chose to cook a Lasagne from scratch using the recipe from Walks of Italy
The Ragu is the heart of the meal, and the longer you can leave it simmering the richer it will become. Fry up the onions, carrots, celery and then when the onions are translucent, brown the beef and pork.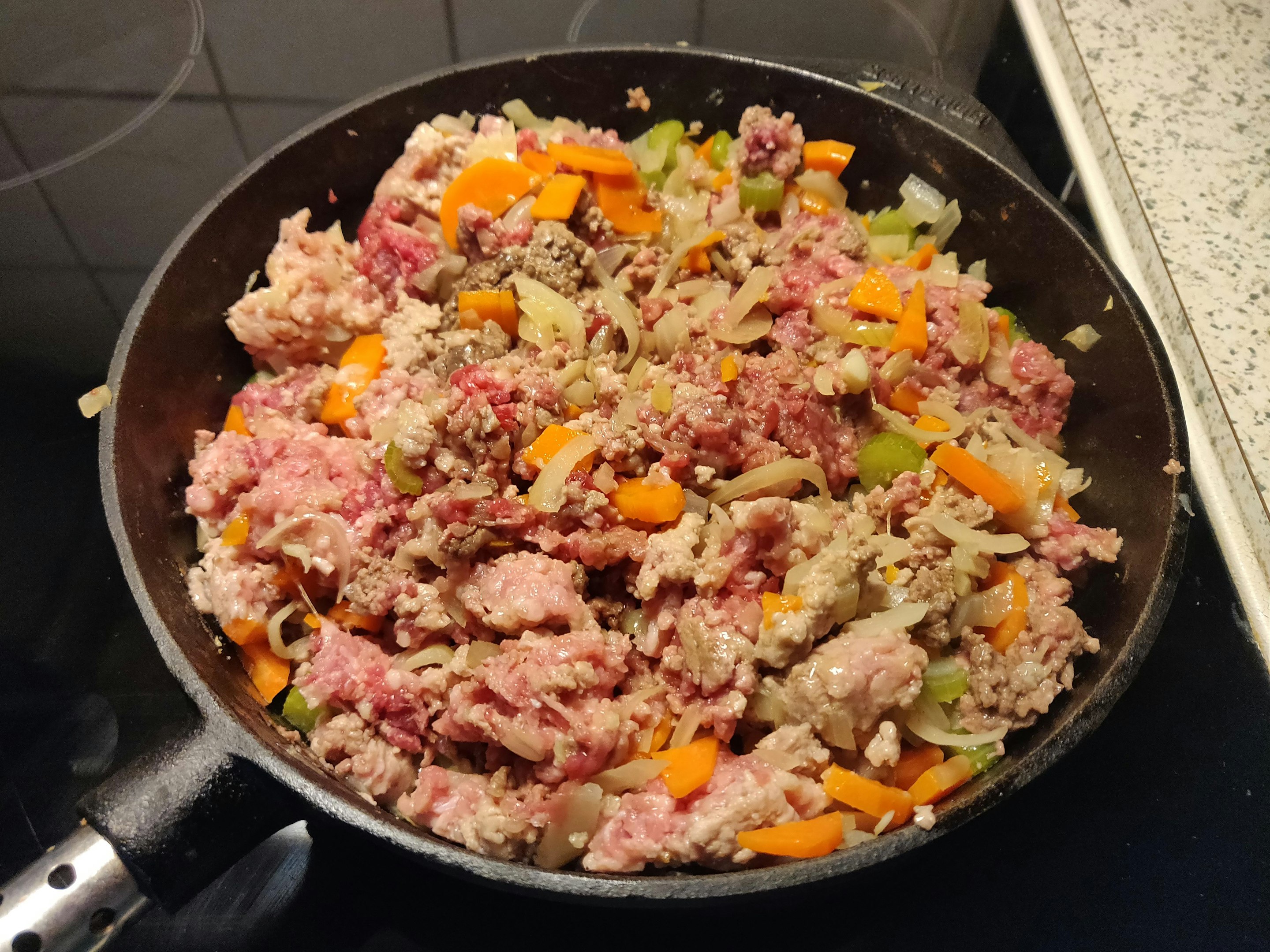 Once nicely brown and the liquids evaporated, add in the red wine and boil it off. Then transfer to a slow cooker and add in the tomatoes, and leave to bubbly for as many hours as you have.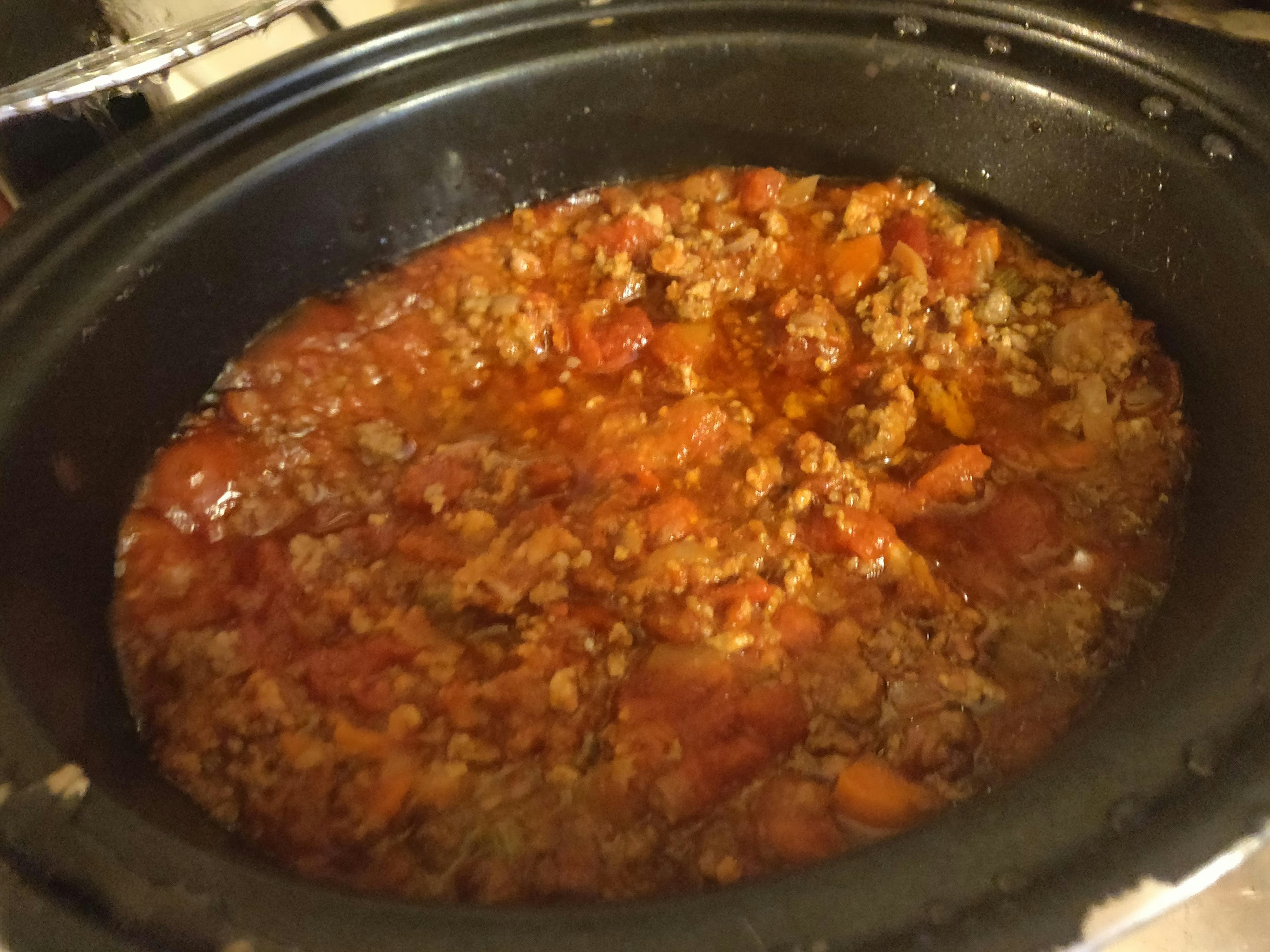 Once you're happy with the ragu, it's time to start preparing the pasta.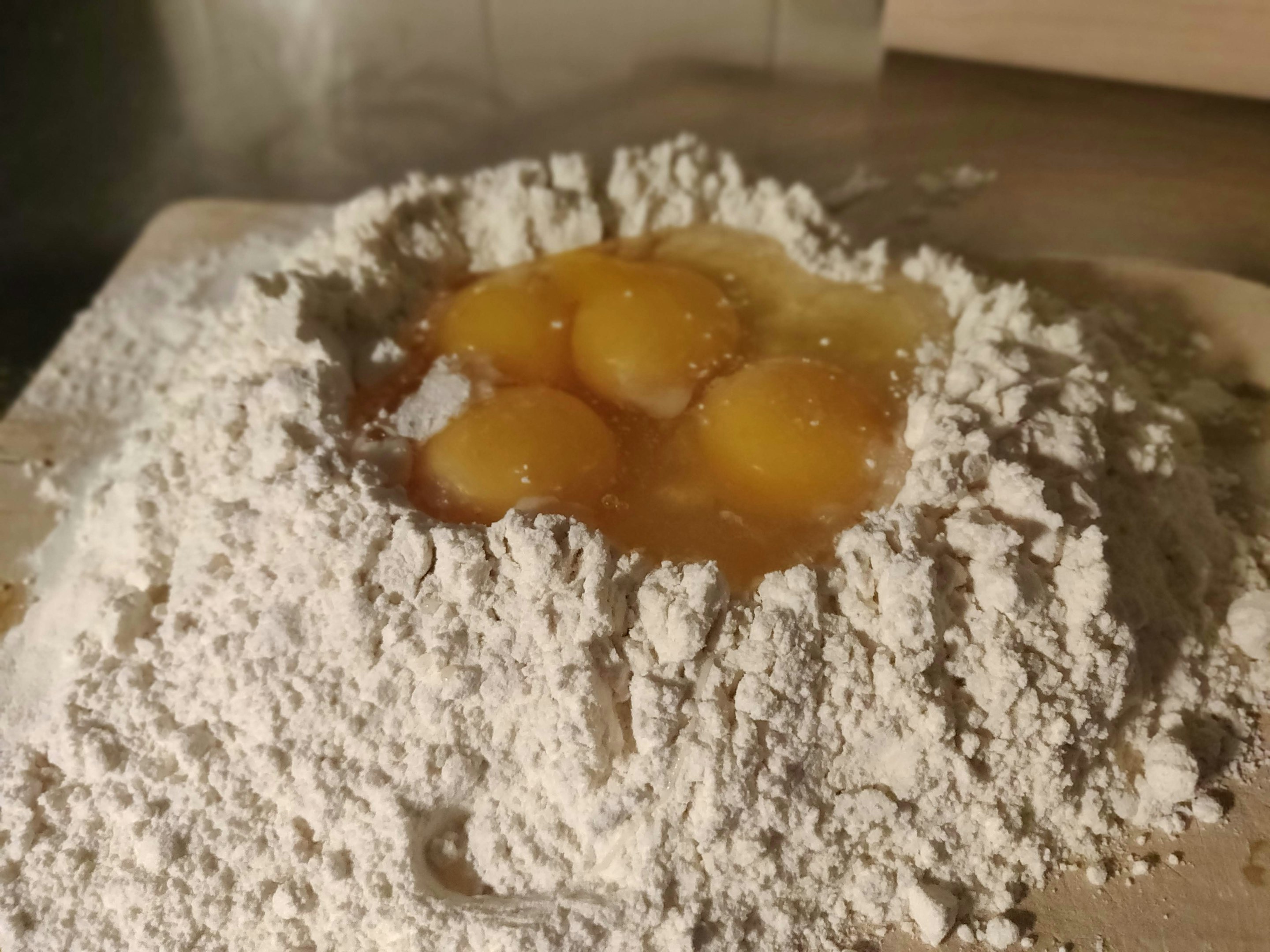 Create a volcano of 0 grade Italian flour and break the eggs into the indentation. mix it well and knead the dough for ten minutes or more.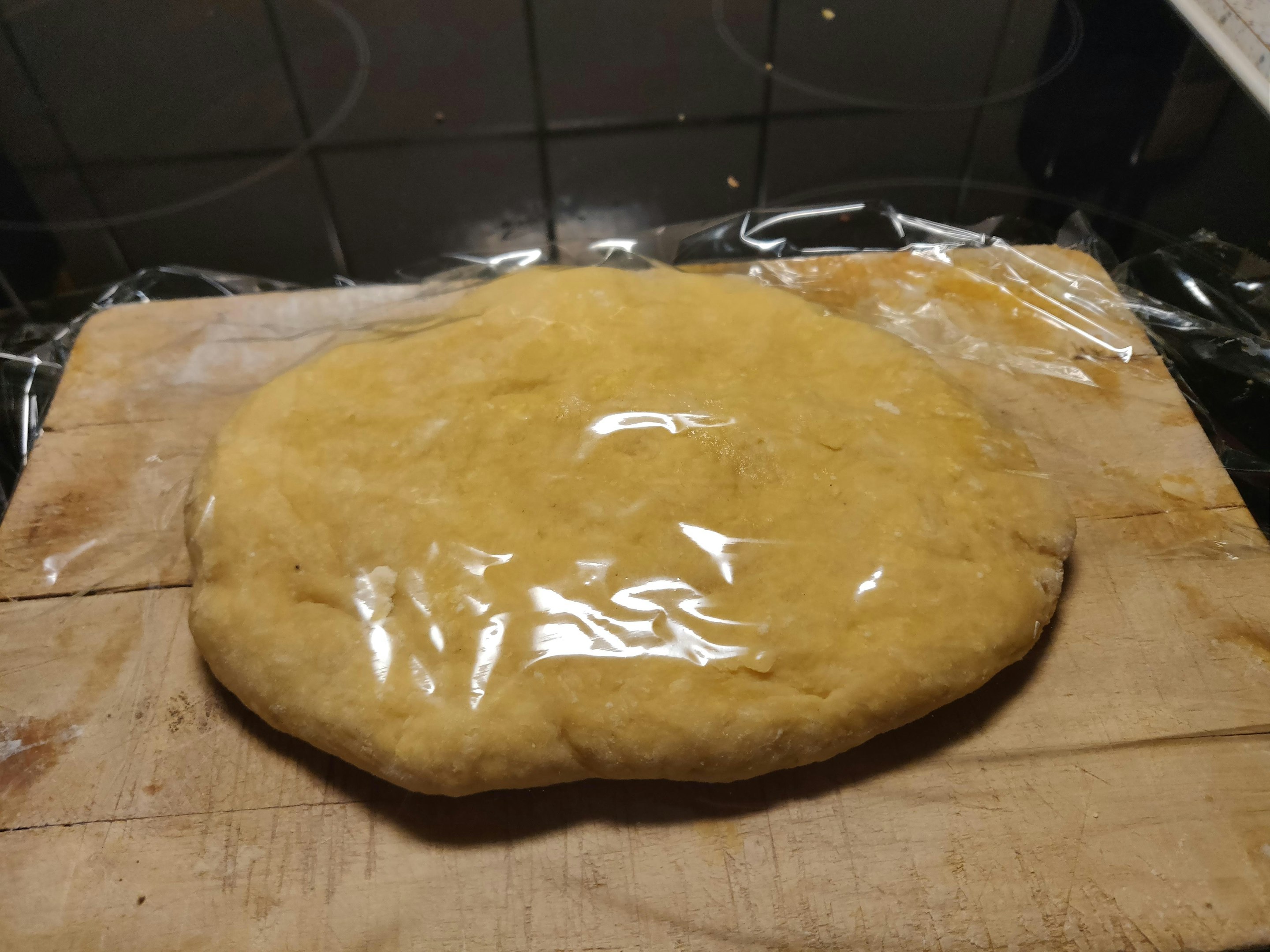 Once the dough is well needed, place it under a plastic cover and leave for half an hour to let the gluten do its thing.
Roll it out to about 0.5cm thick, and then cut into lasagna sheets.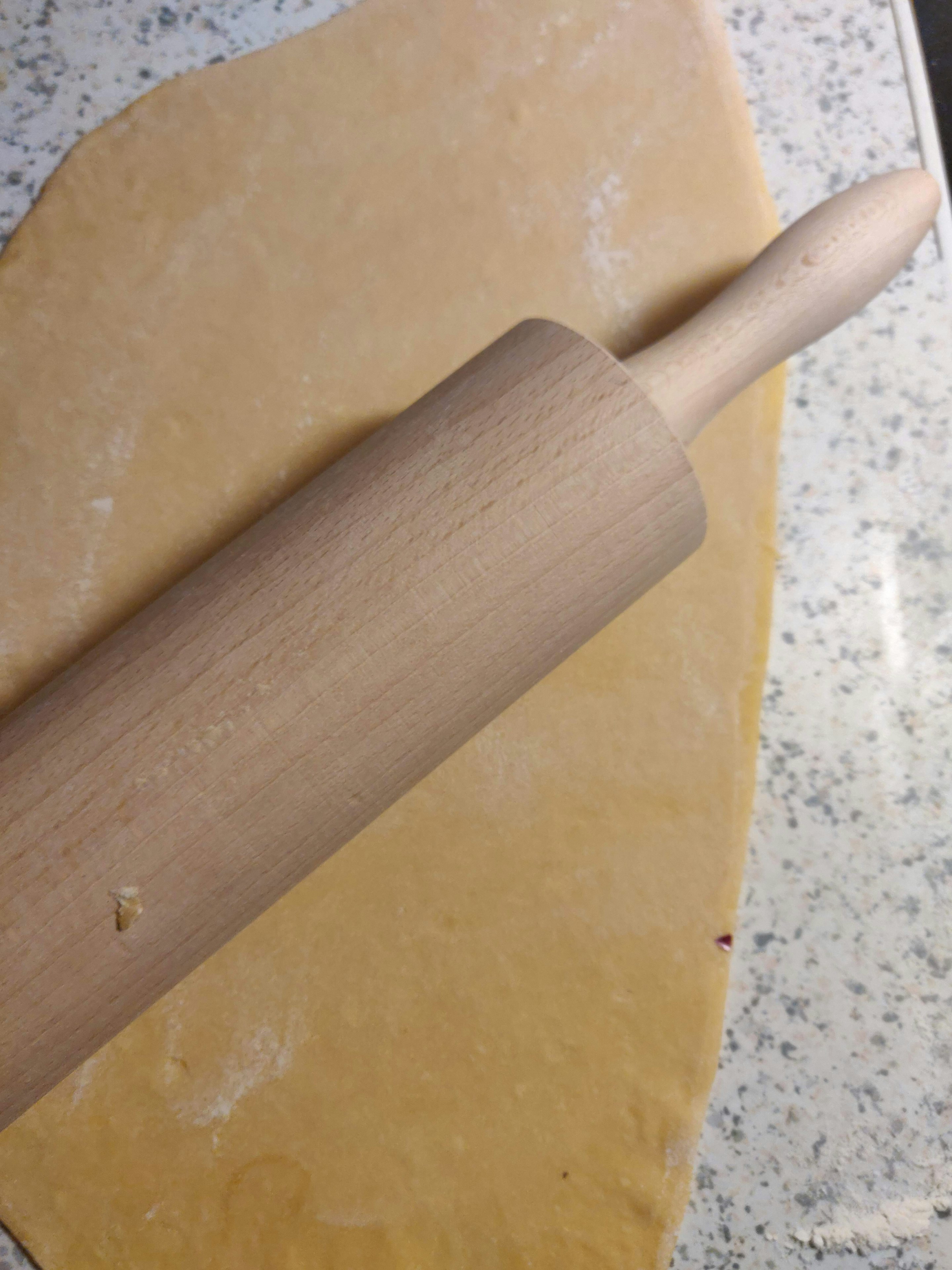 Drop the sheet into boiling water for 30 seconds or so, then remove and leave on the side.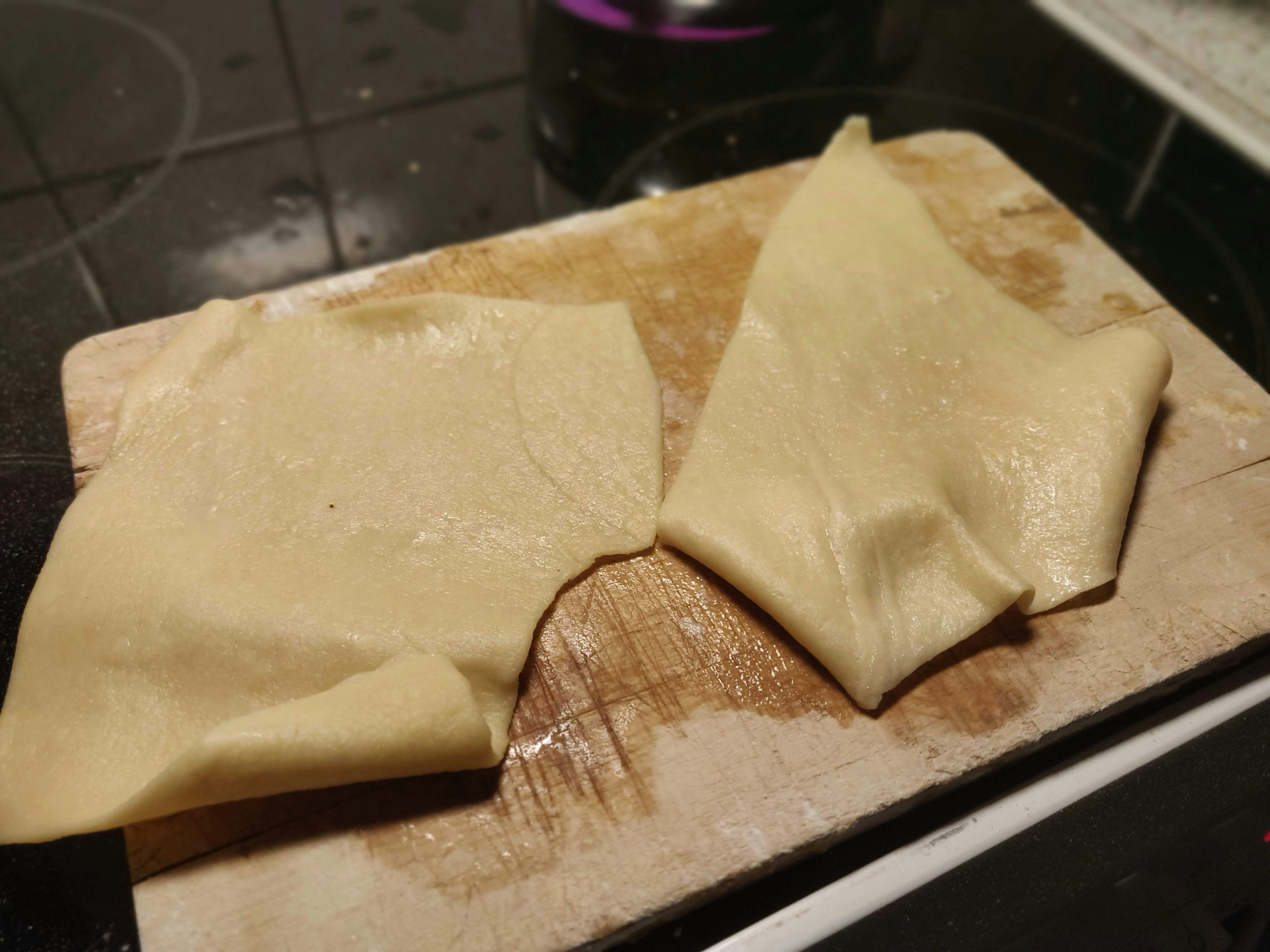 As the pasta dries, it time to make the bechamel sauce. Melt the butter, ideally in a cast iron pan.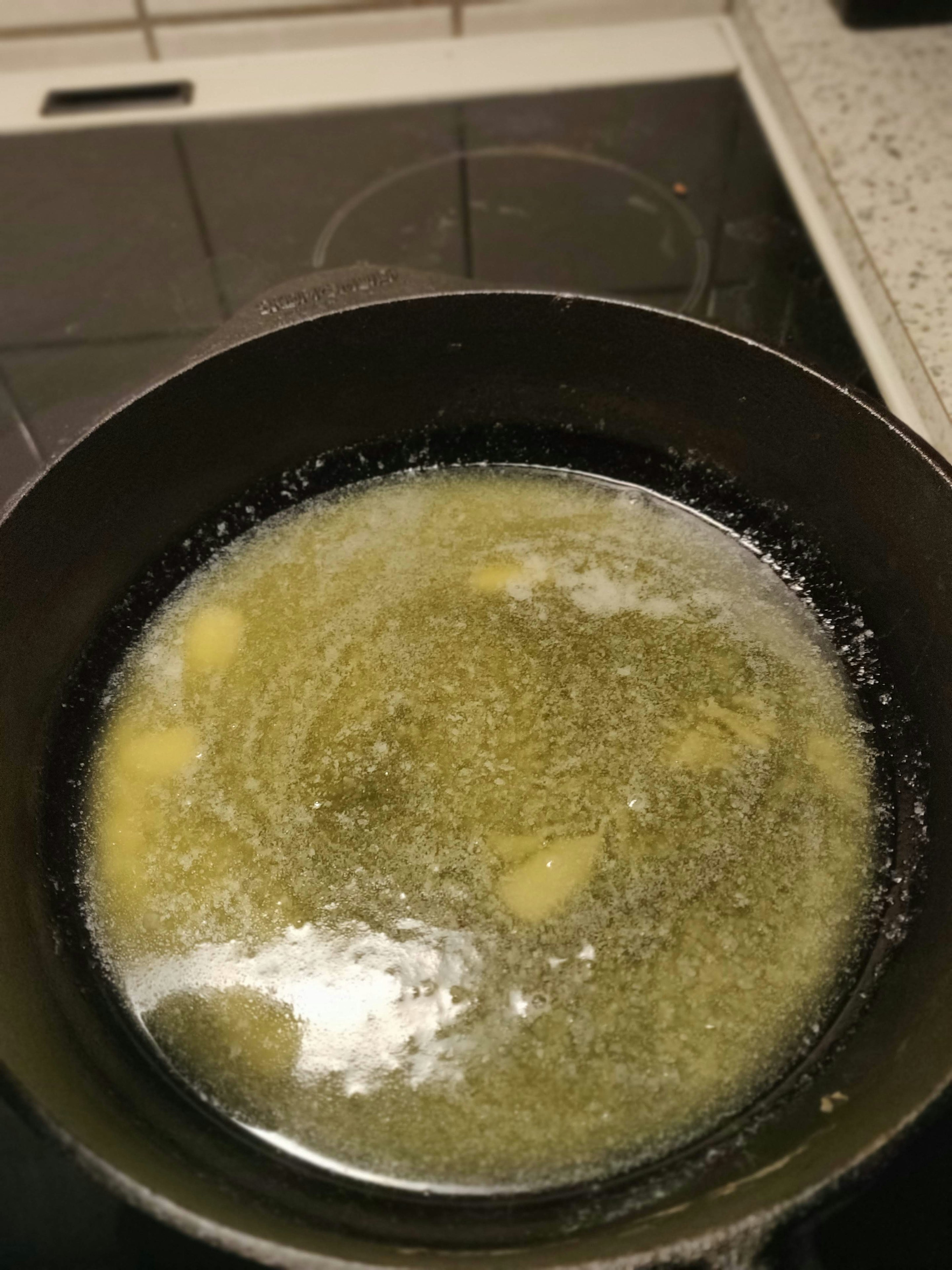 Whilst doing that heat the milk, but make sure you don't boil or burn it. Return to the butter and start slowly mixing the flour in to form a roux.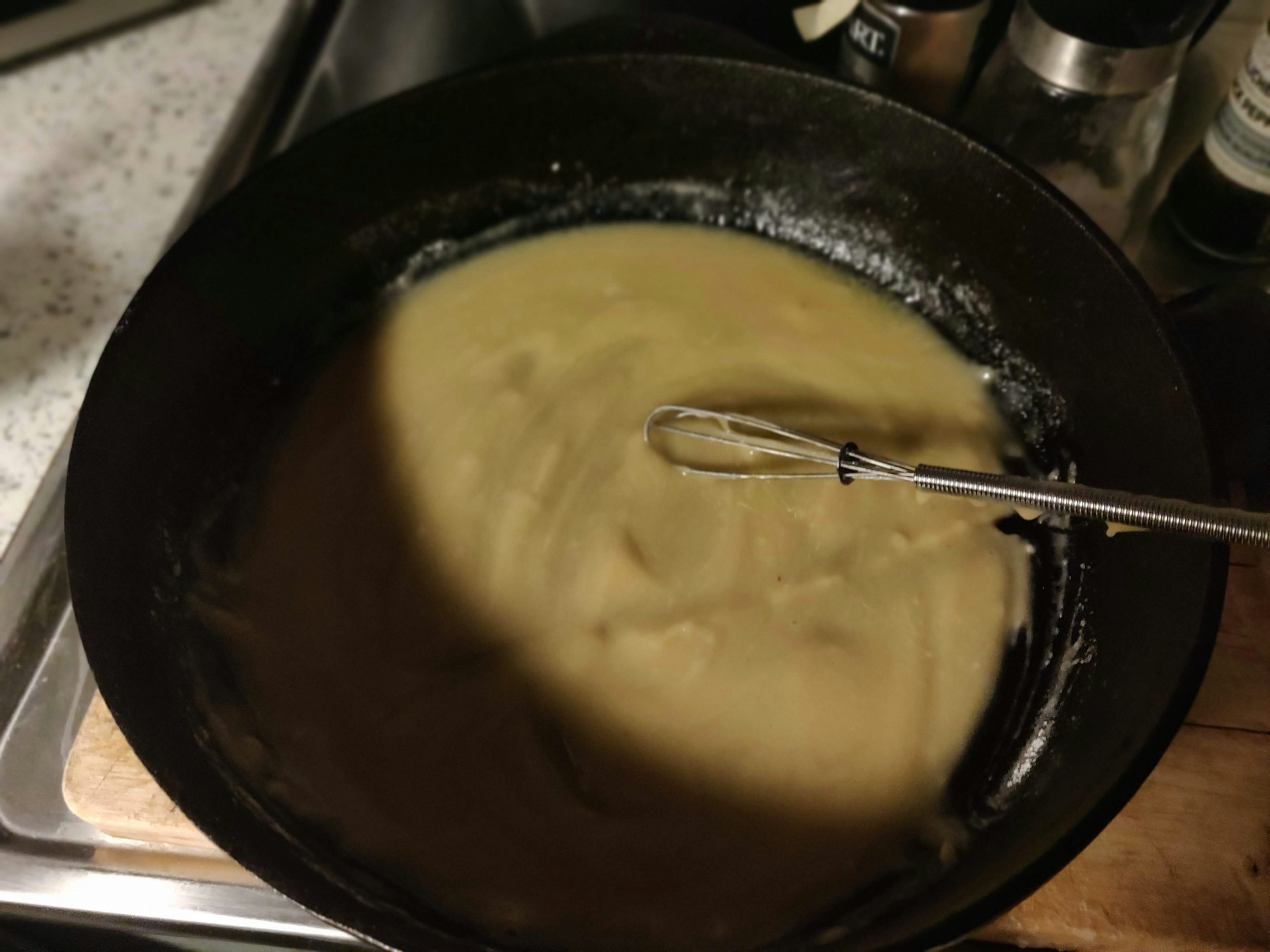 Once all the flour is mixed, slowly add the warm milk. The roux will go through various consistencies, similar to mashed potato, then creamed potato before becoming a smooth sauce.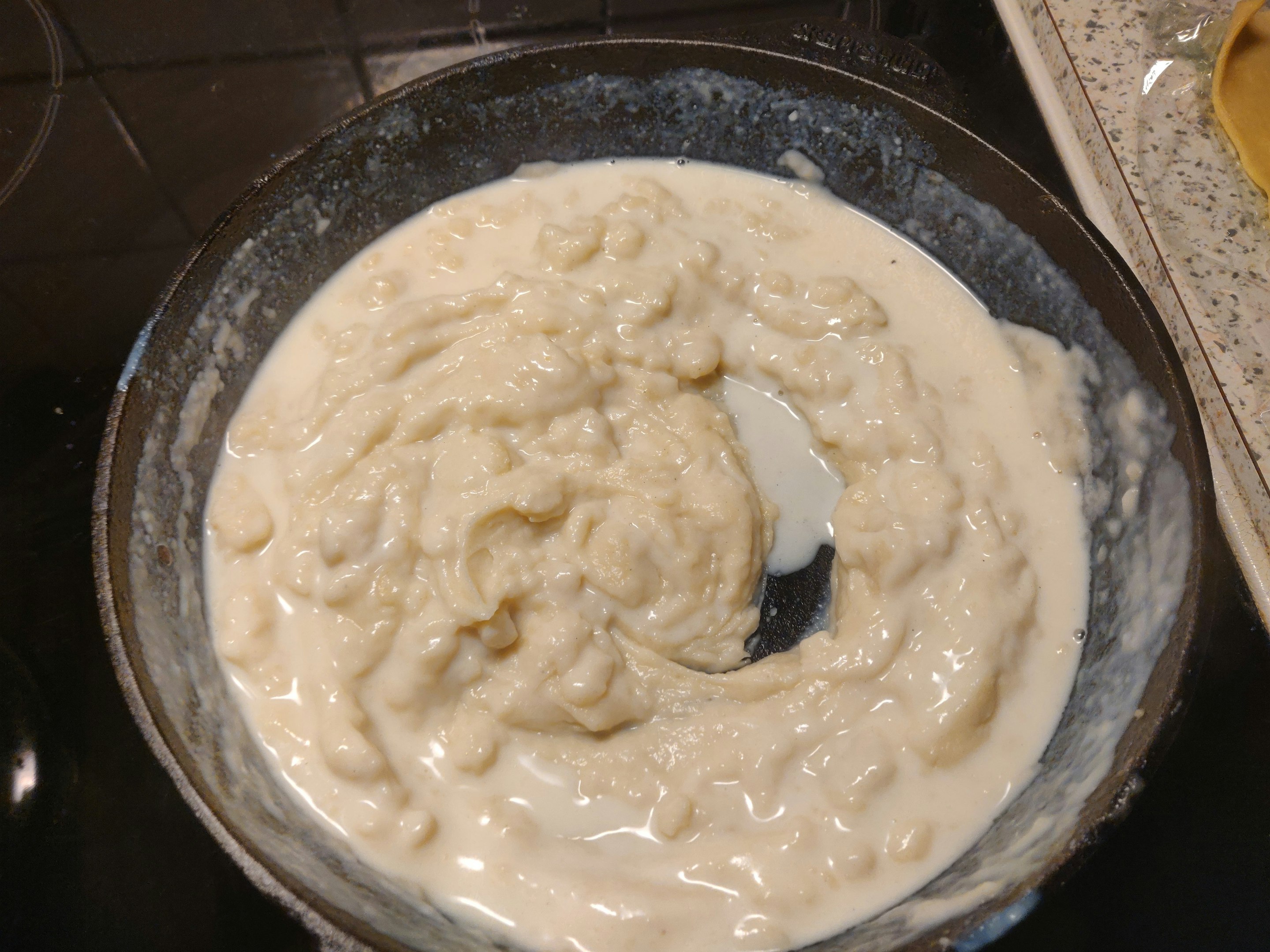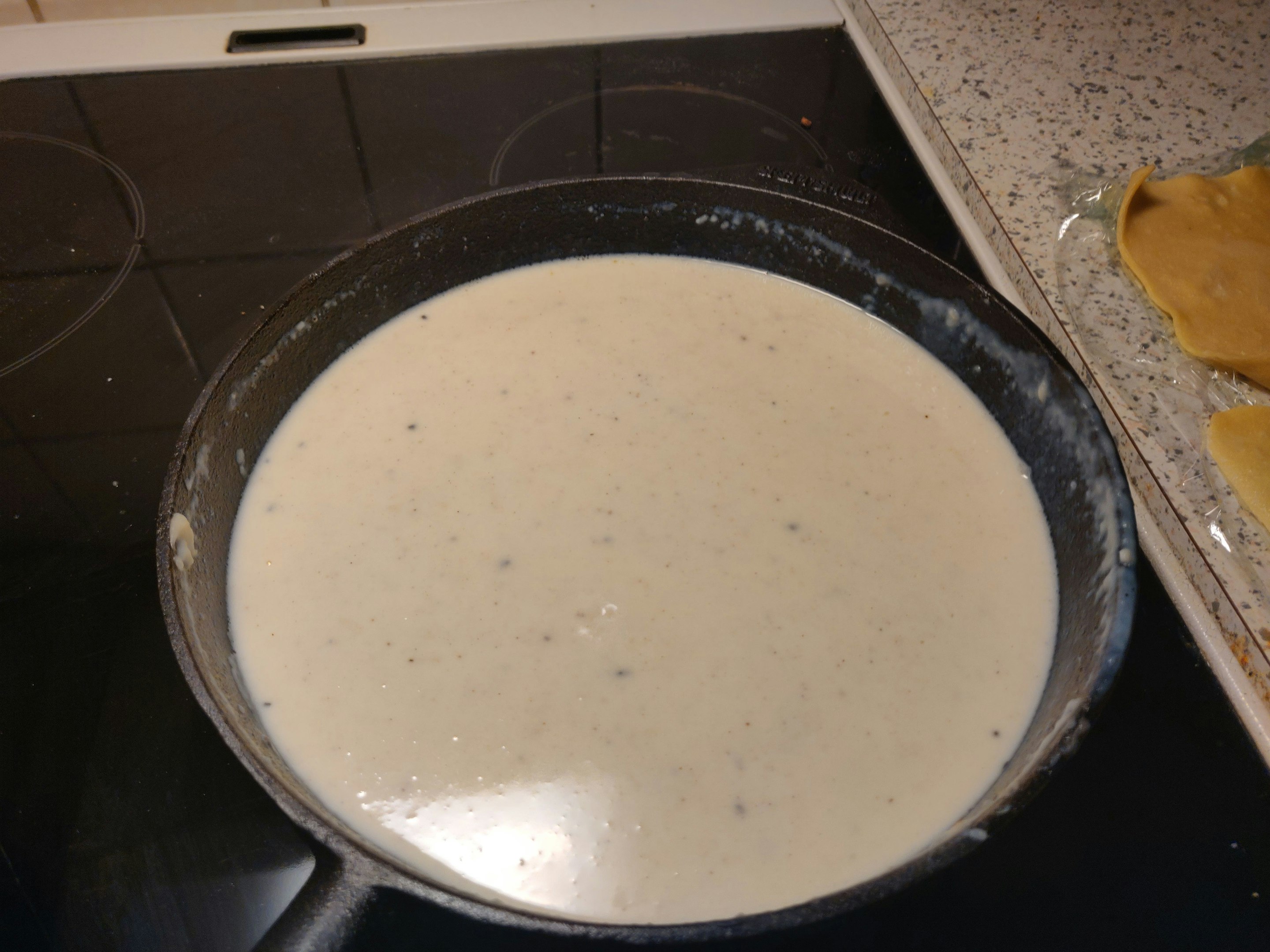 Now you've got everything prepared, layer the three items into an oven-proof dish. Sauce, Ragu, pasta and repeat. Top with mozzarella and parmesan cheese.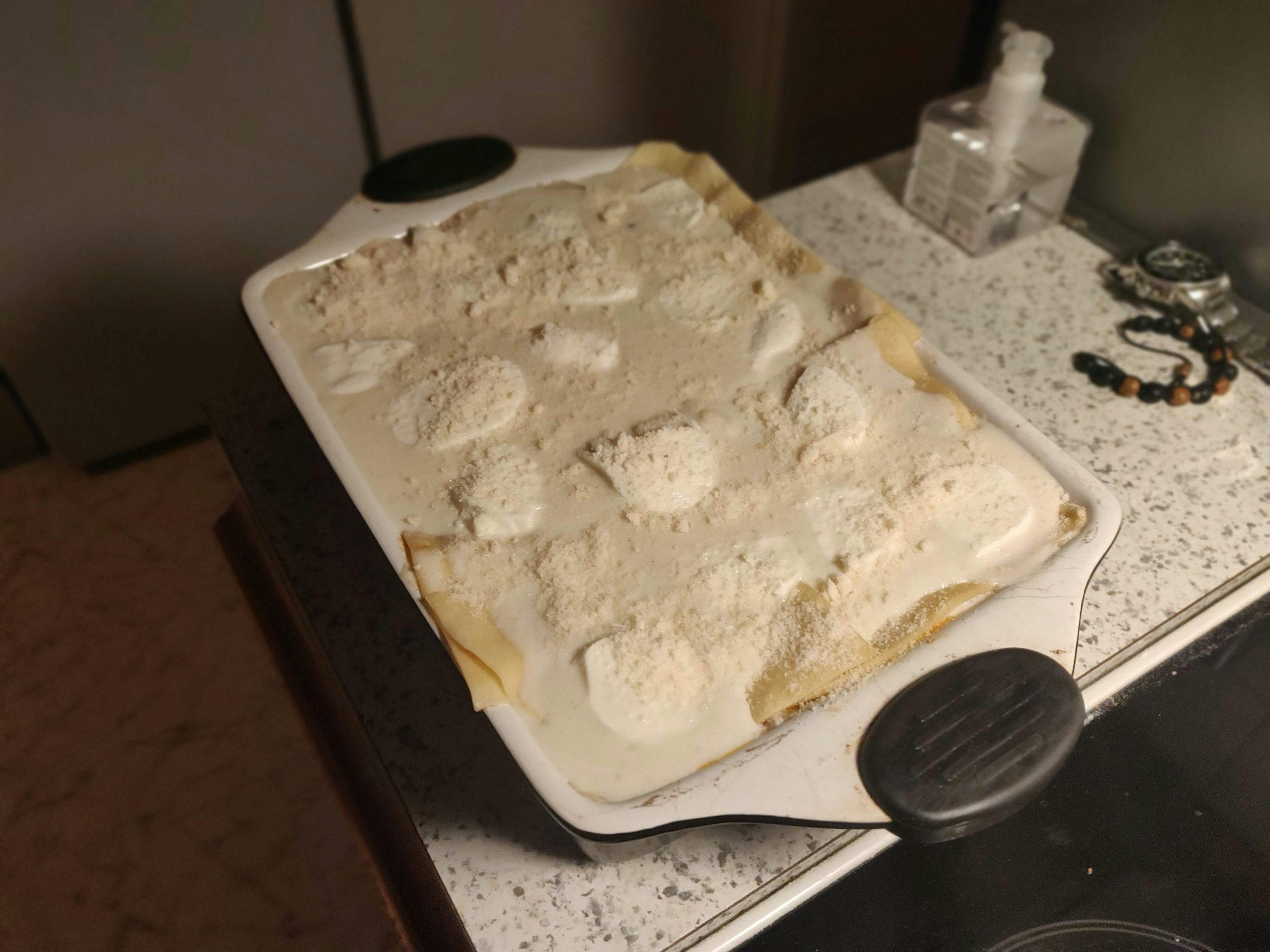 Put the dish in the oven for about 30 minutes, remove when the crust is golden brown. leave to rest for a few minutes, slice and serve with a salad and garlic bread if you fancy it.