Goulash is Hungary's national dish, a hearty heavy beef and tomato stew, served with rice and sometimes sour cream it is a great meal in poor weather. It's a favourite of mine when I'm snowboarding.
Using the Hairy Biker's recipe Beef Goulash Recipe it is a simple dish to create with only a few ingredients.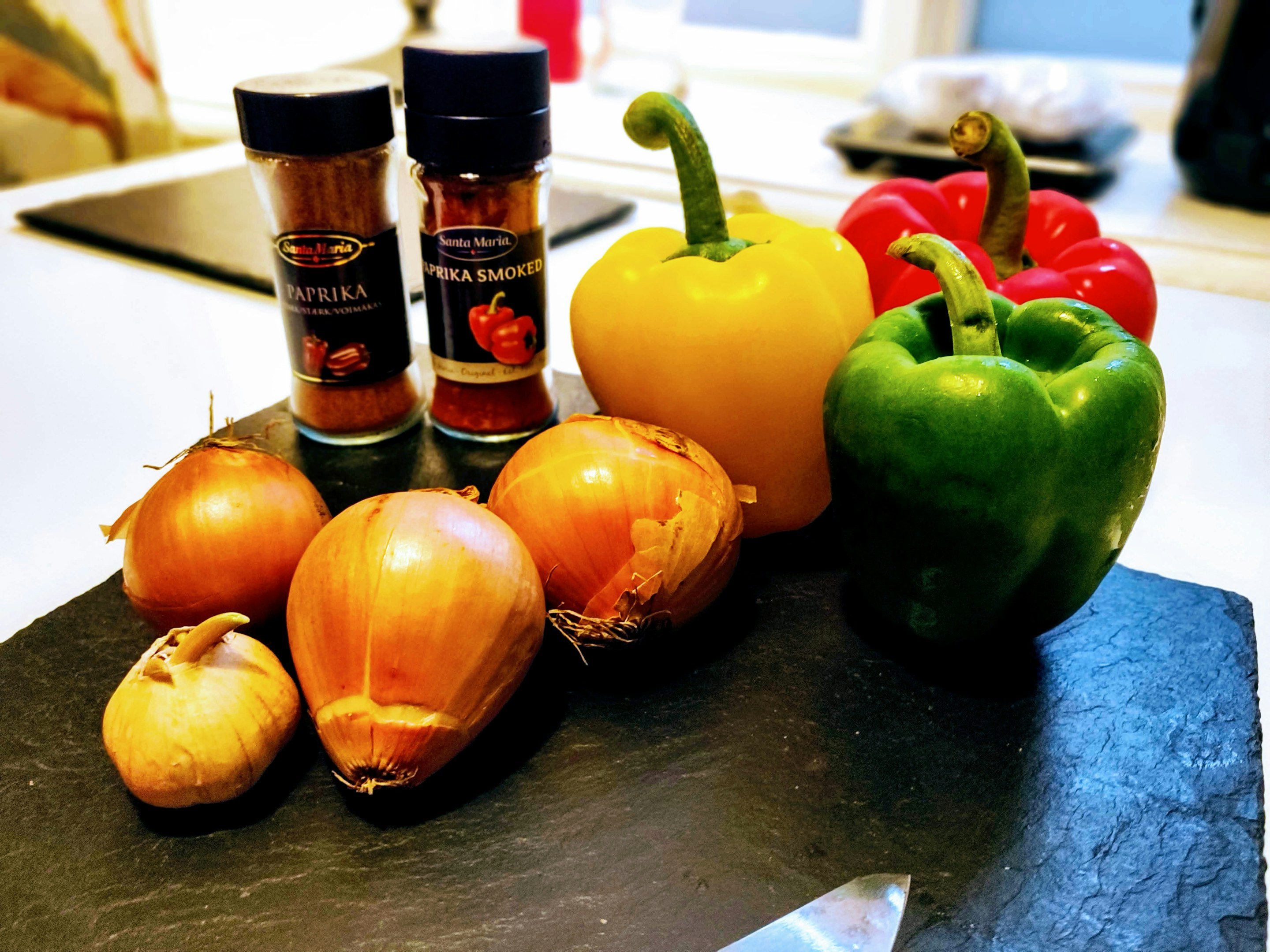 The main thing is a good slab of beef.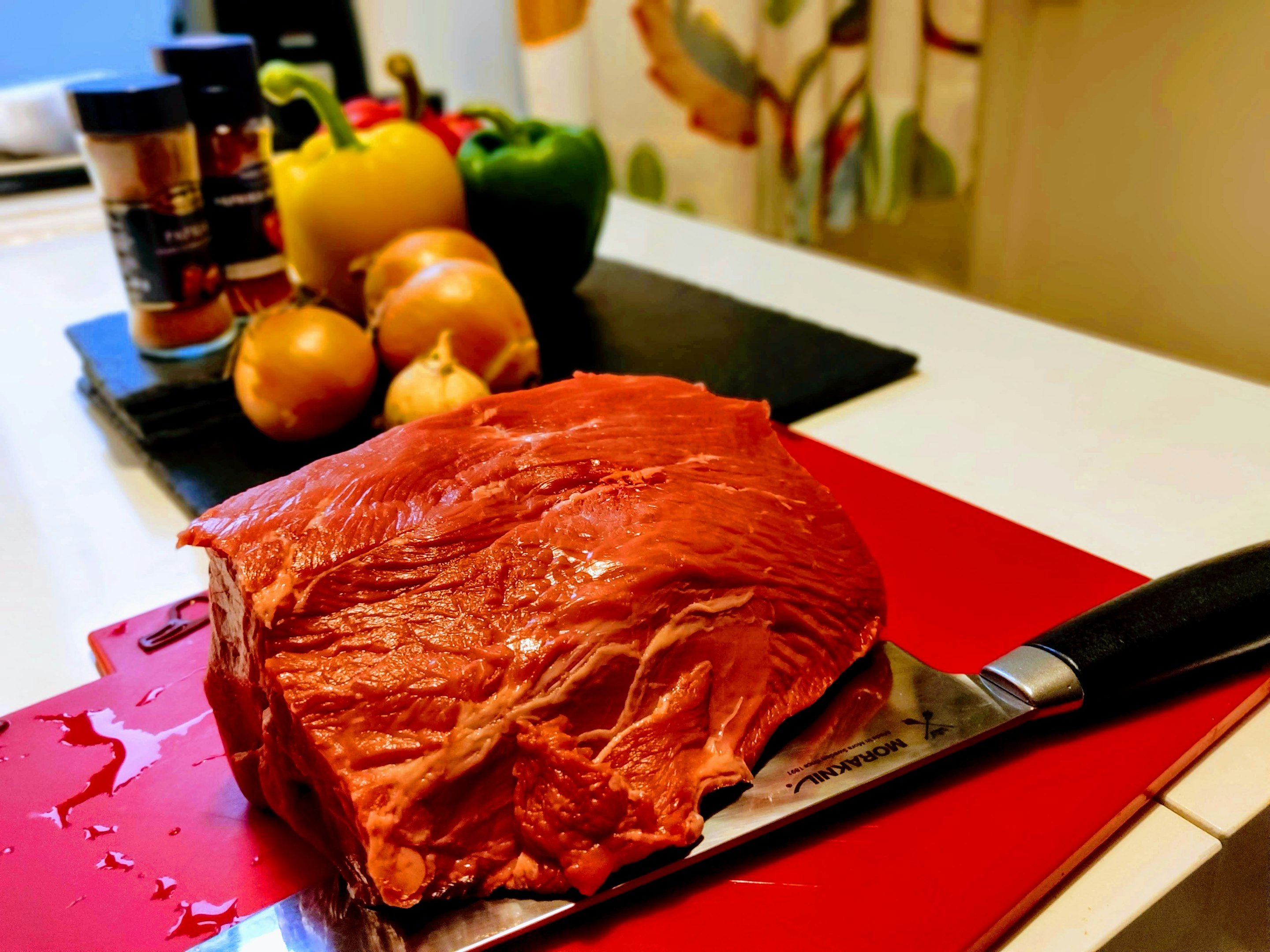 Dice the beef into small pieces and get some oil heating to brown the beef and later add onions to soften.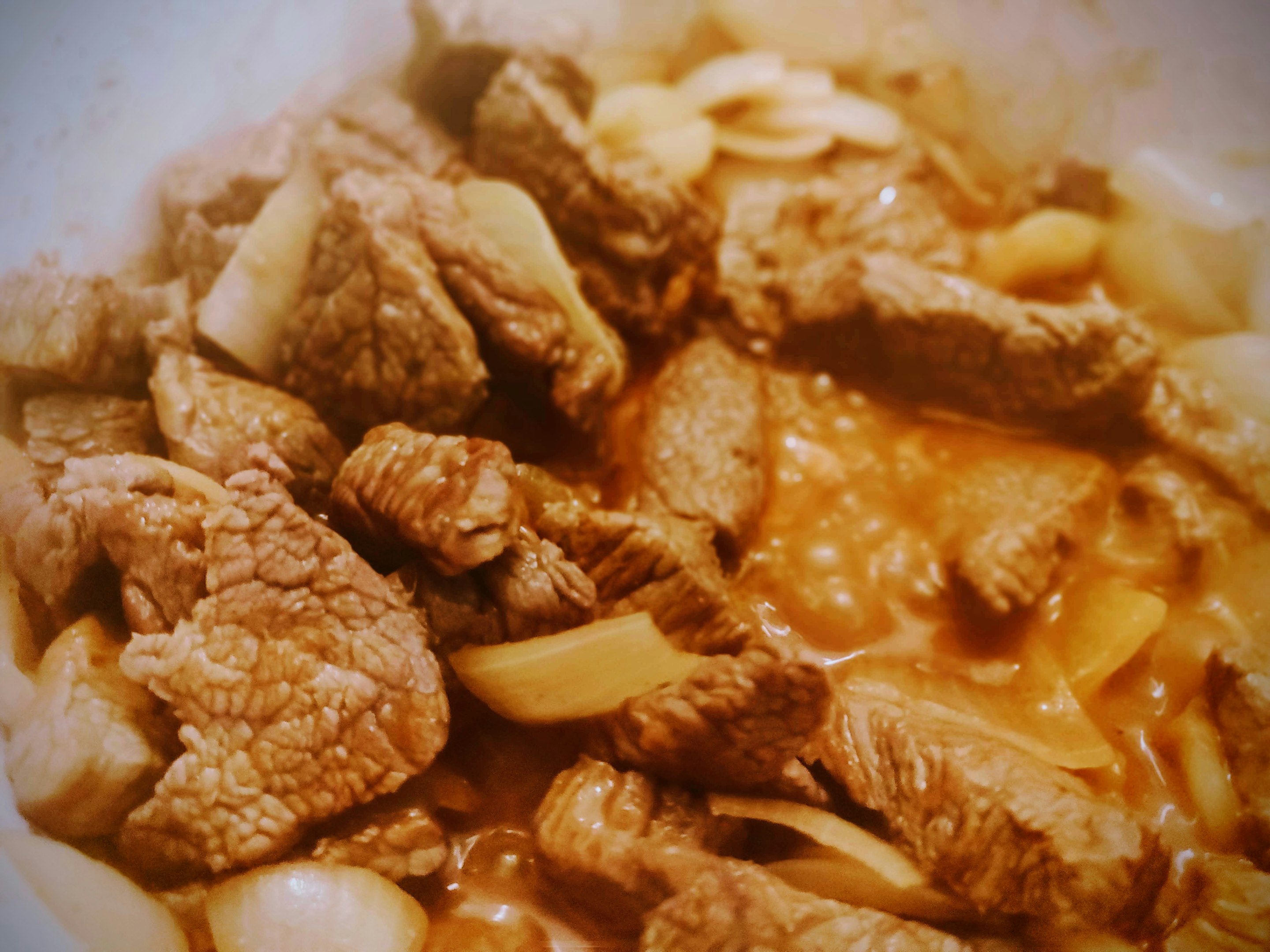 Once fried, add in the various spices and the beef and residue should turn a lovely off red colour and then add the tomatoes, water and put straight into the heated oven for an hour or two. Whilst it is in the oven, prep the three colours of peppers.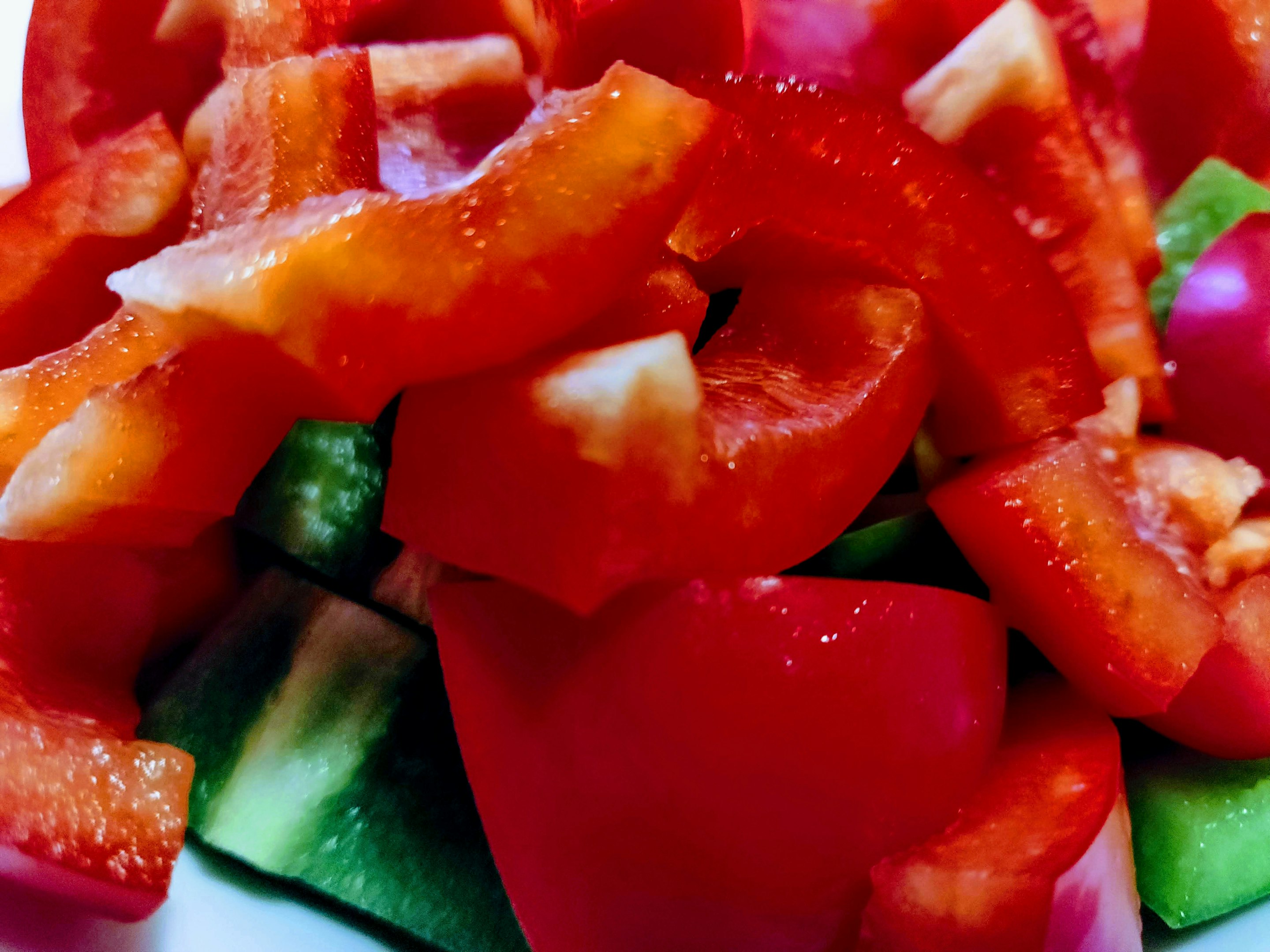 After the first hour and a half, drop the peppers into the goulash and return to the oven for a further hour before serving with Rice.