Hiking through Aspen
At the end of the season, a friend and I headed out to the forests east of Gothenburg for a short weekend hike. It was the first evening that the temperature dipped to -4 degrees and so we had a very cold evening.
Aspen Lake

Just north of Jonsered is the large Aspen Lake. We hiked from Jonsered station along the north coast of the lake, and then headed further inland to the forest trails.
The weather was warm and the trees, those that are not evergreen, were changing to the riot of autumn colours we were hoping for.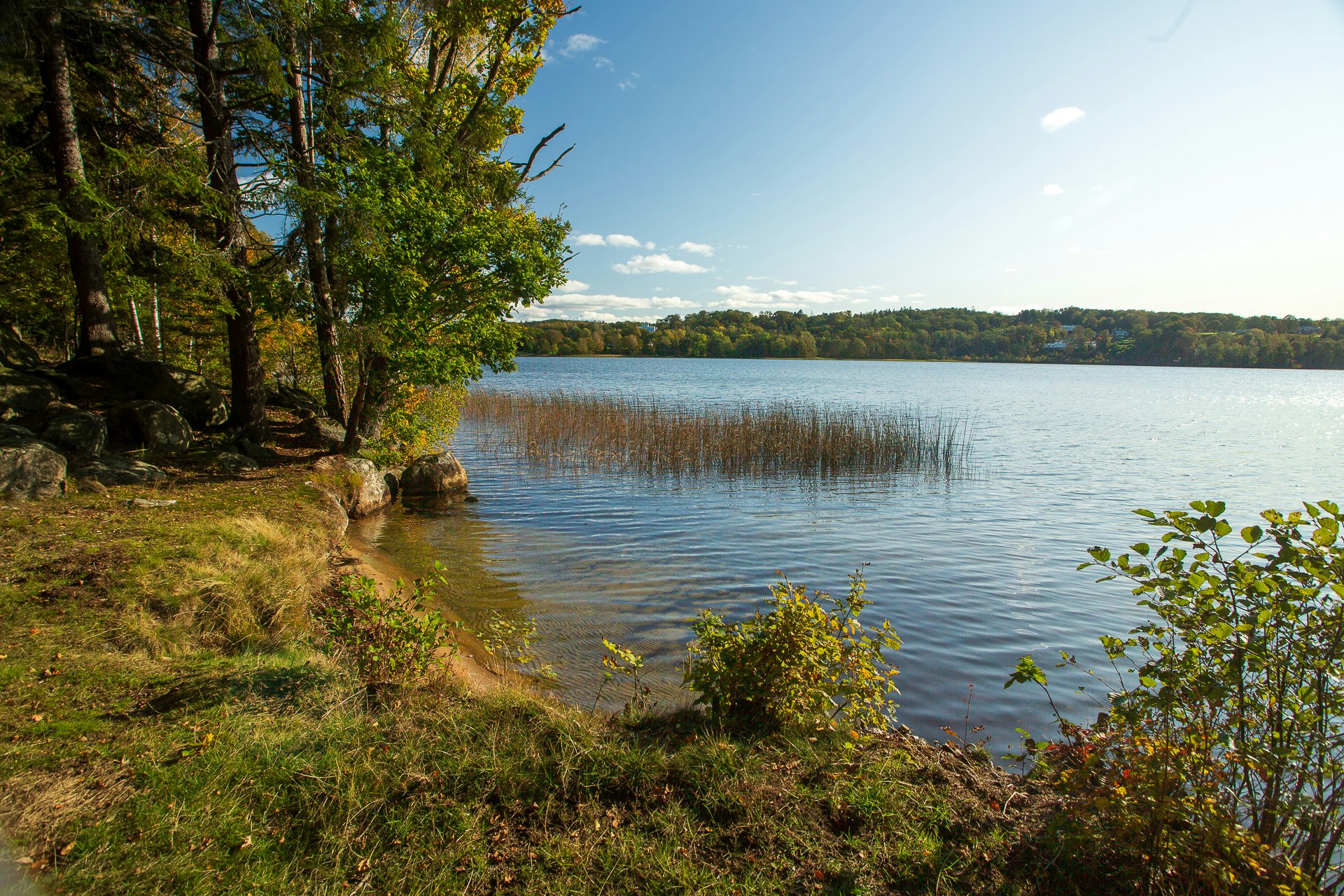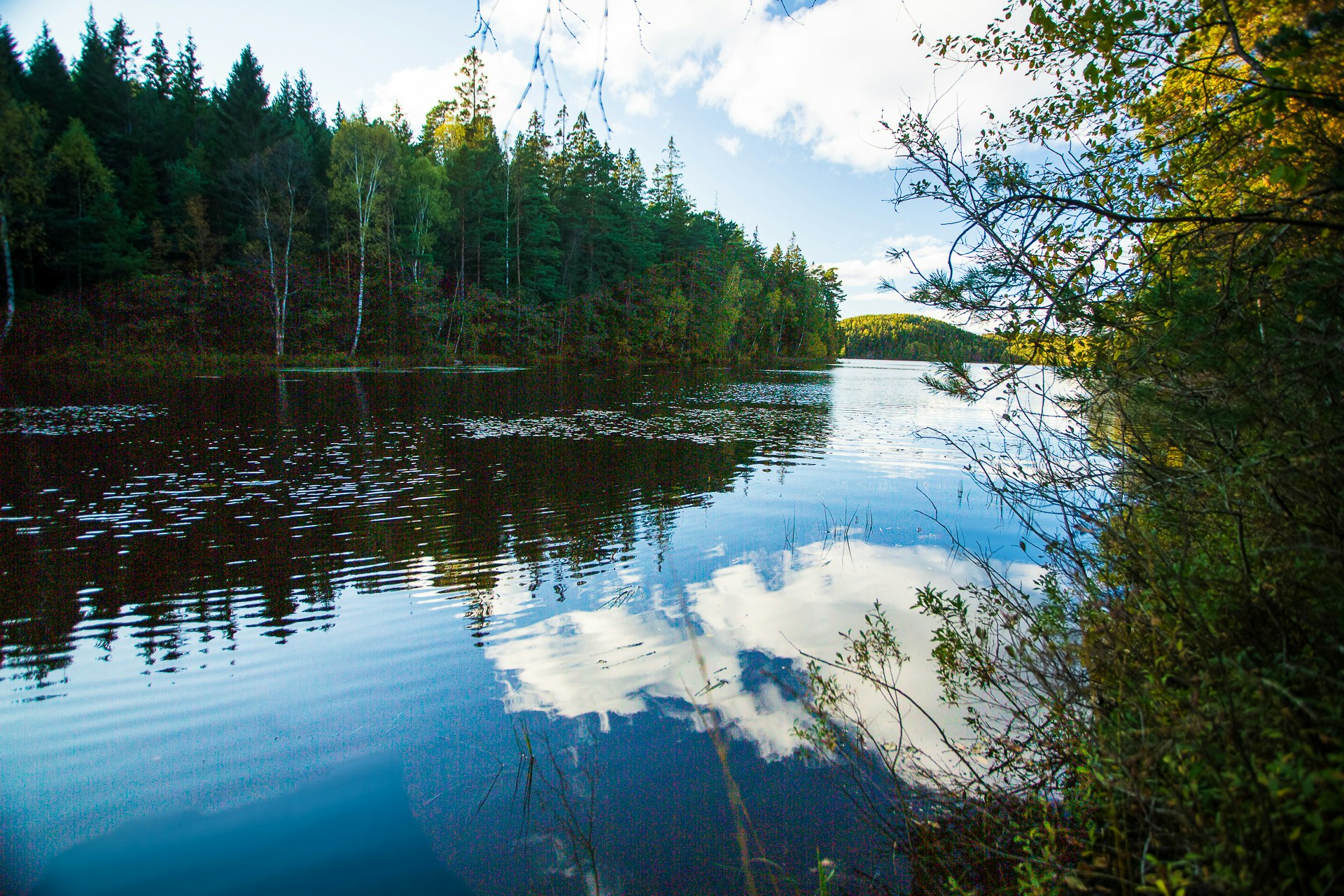 Olofstorp Lake
A small lake to the north of Apen is where we made camp. We hiked along the edges for a while, seeing some lovely homes, before we found a good spot on the bank of the lake and a small river, with a fire-pit and space for two tents.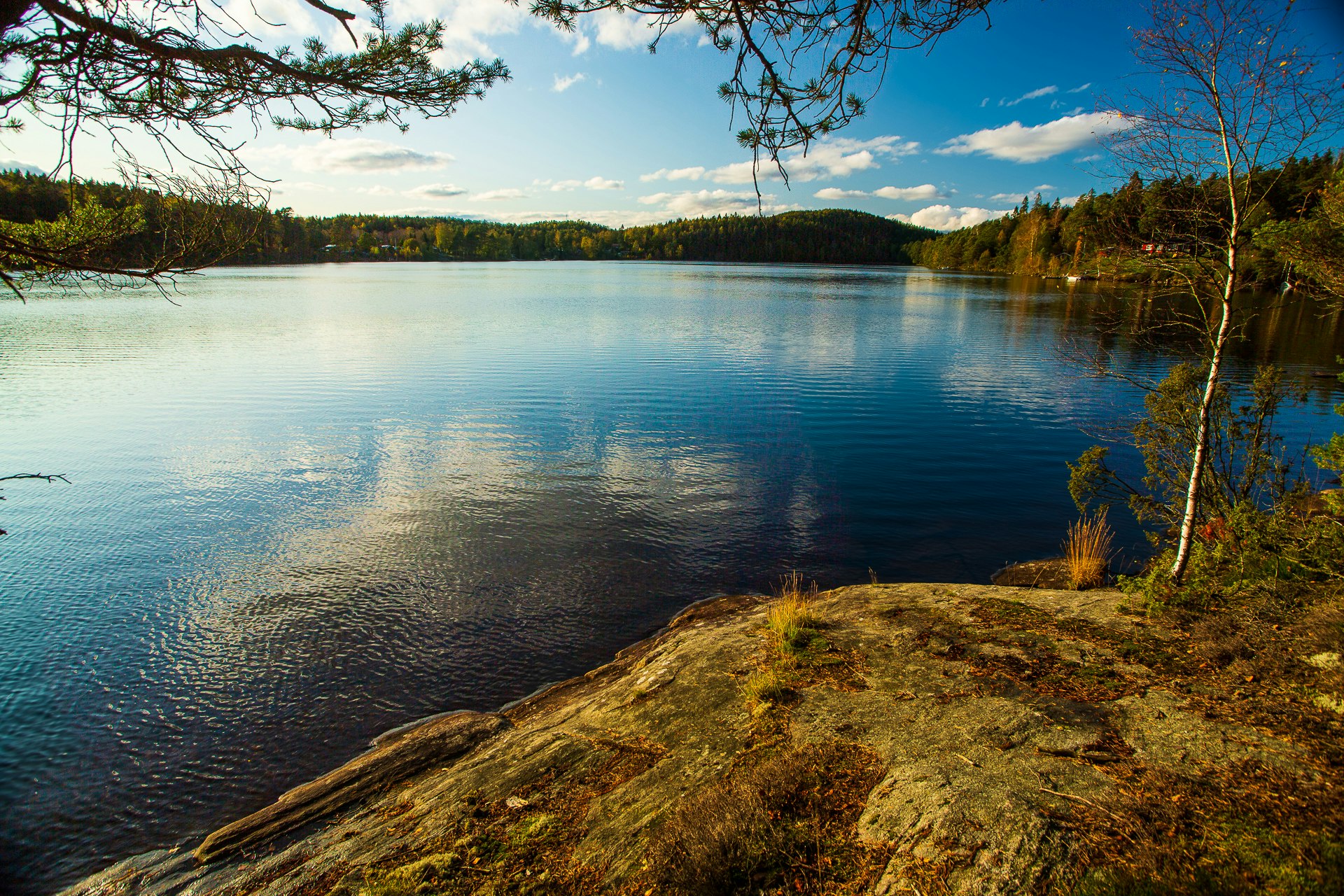 Sunset
We'd deliberately chosen to be on the east side of the lake for sunset, and we were not disappointed. As the sun went behind the trees we were treated to an ever increasing spectacle of colour.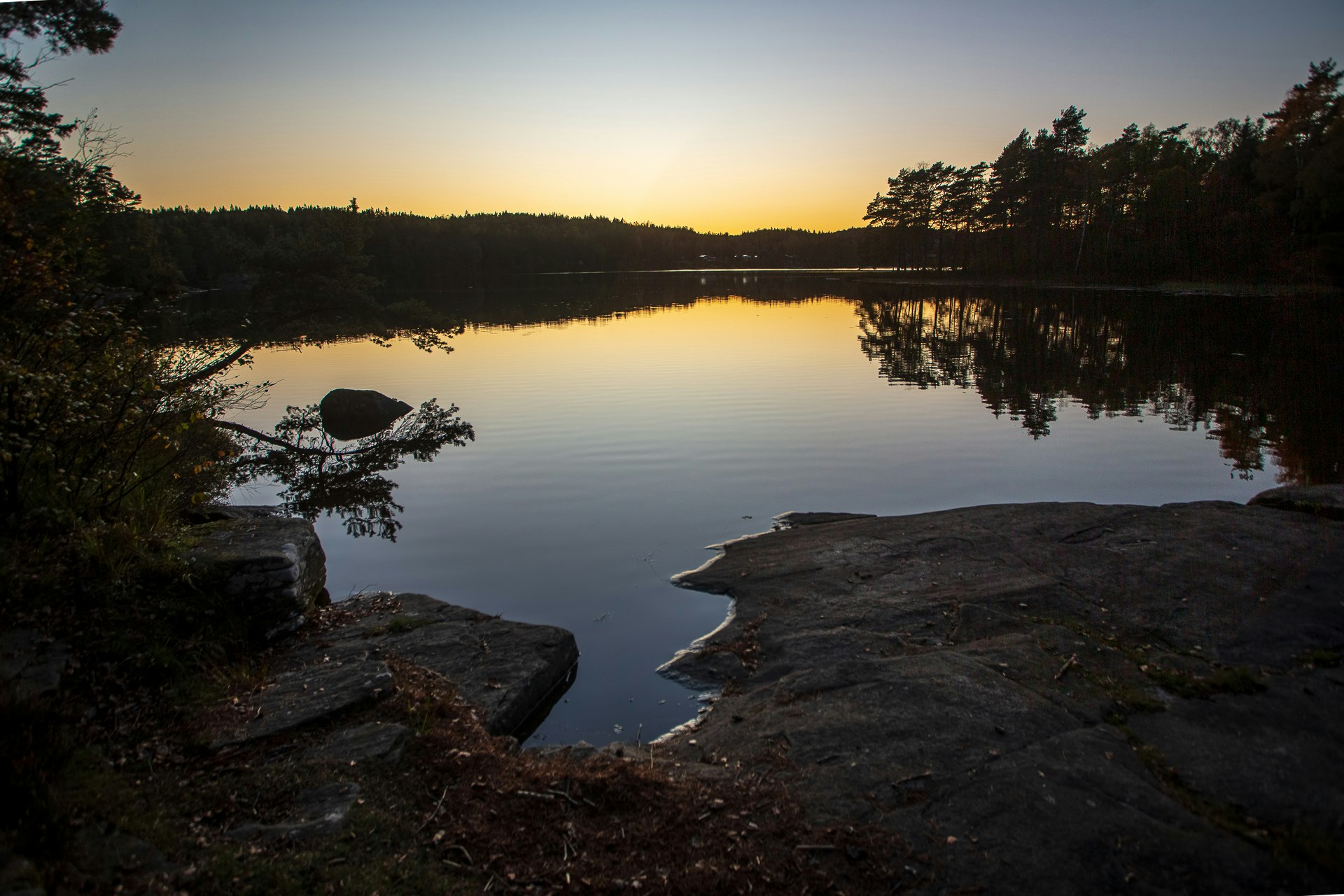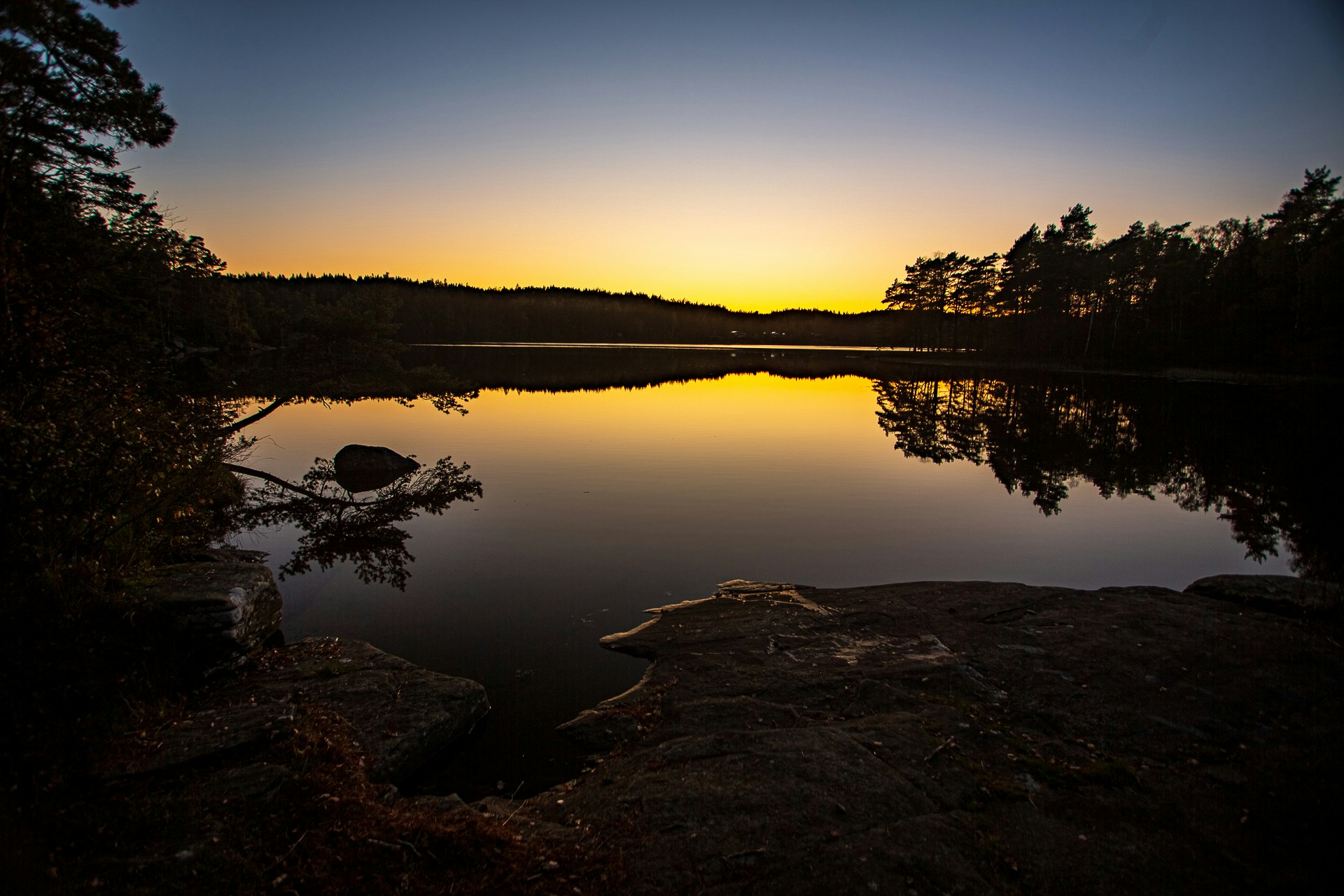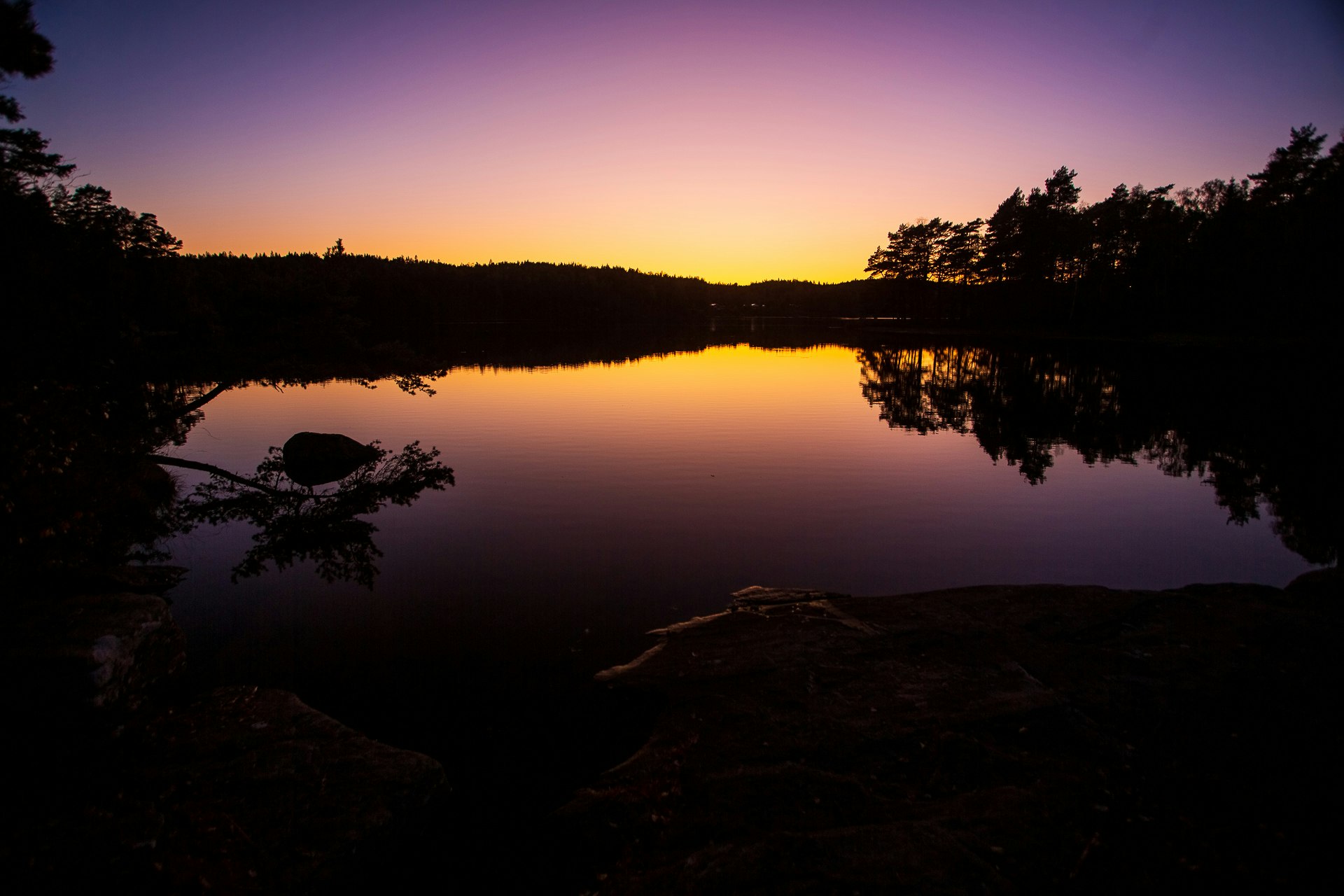 Foggy Morning
It was a very cold night, and we were not entirely prepared with our equipment. However, the morning made it worth it. the crisp autumn air had formed thin frosts across the ground and ice clung to our tents.
Across the lake, fog rose from the water as the cold battled the warming air.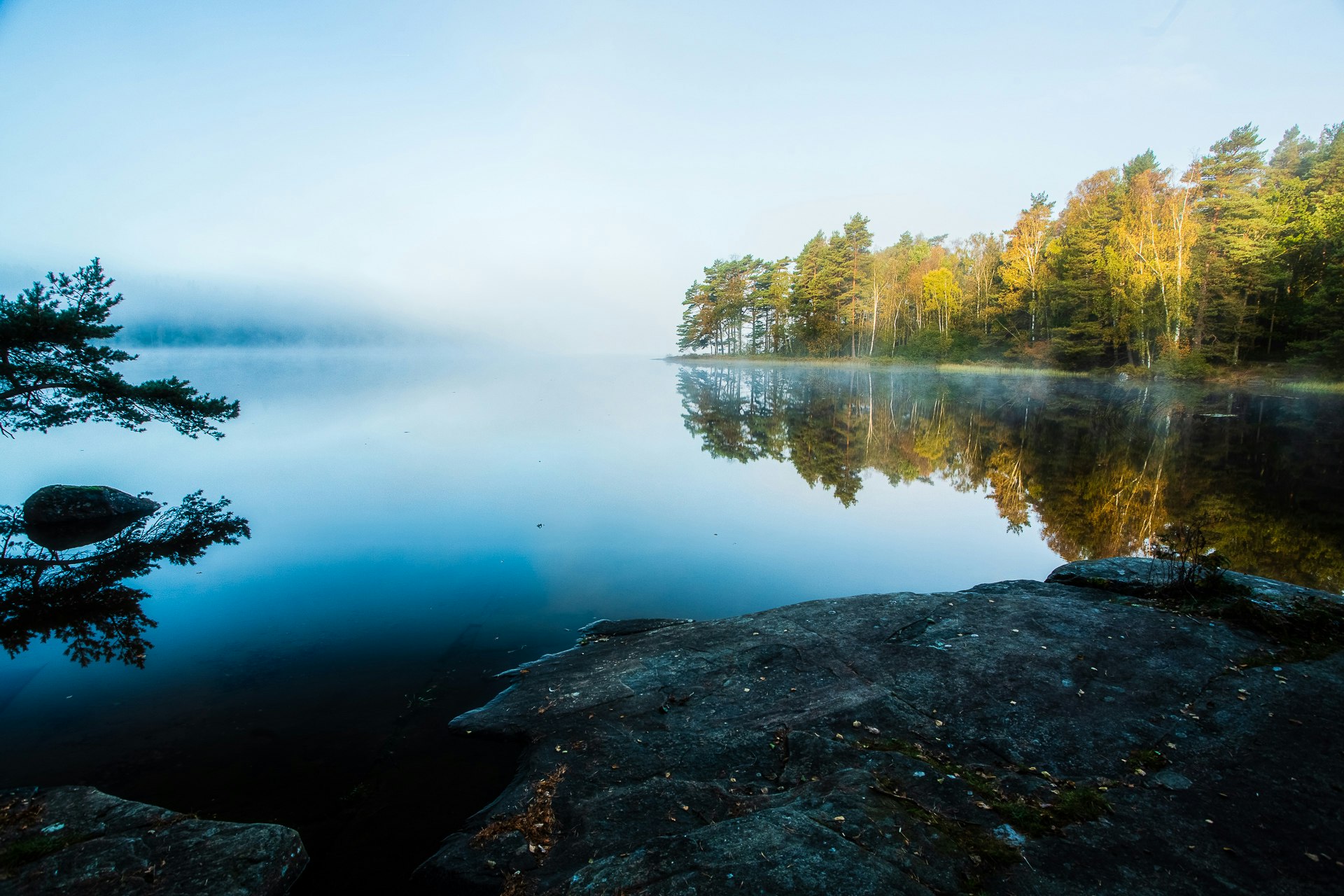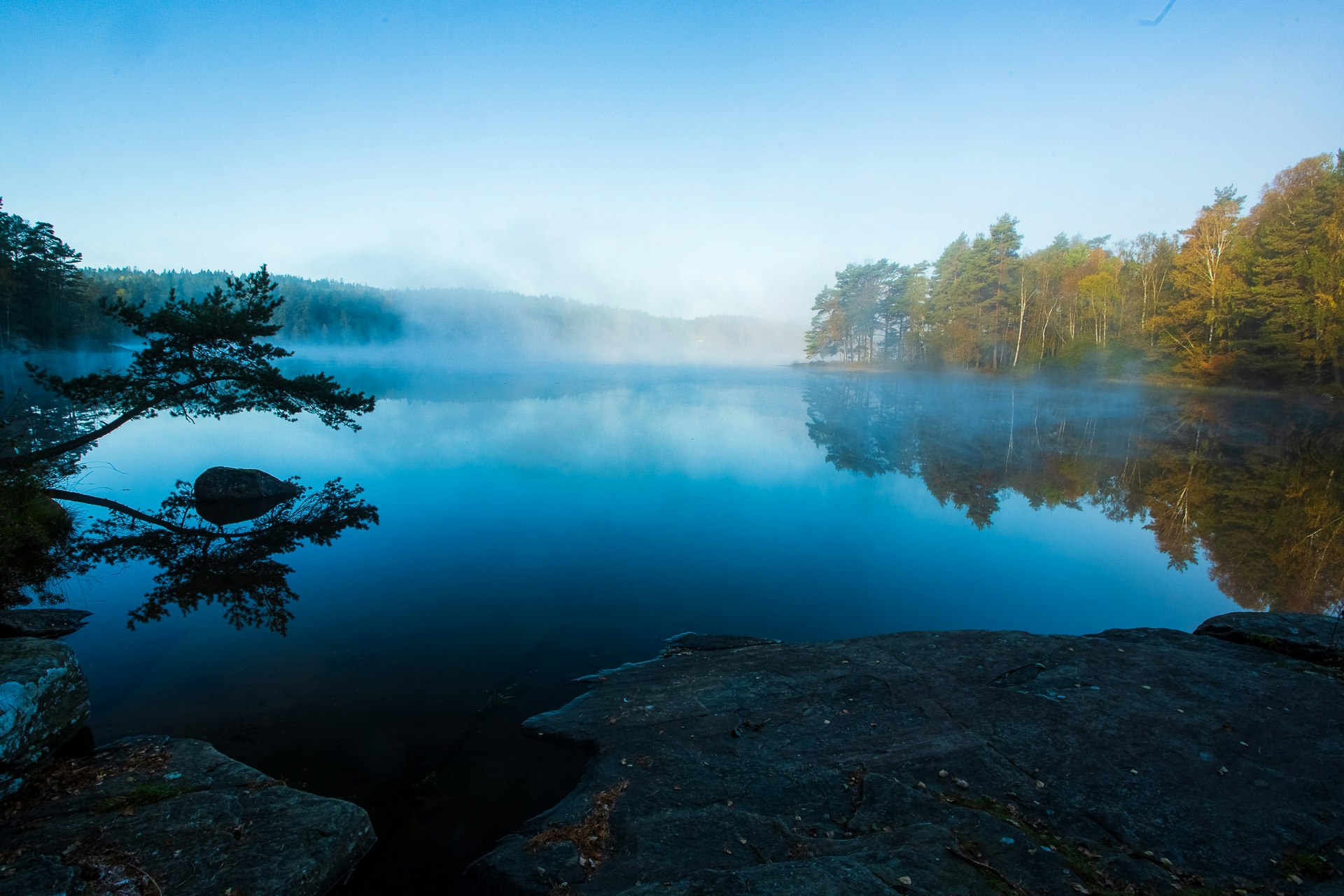 Aspedalen
Hiking back to Aspedalen station, we passed the south east end of the Aspen lake, a much more built up area of homes and swimming spots.