As much artists space as it is museum, the Hammer Museum, is not huge like the Getty, but is in central Westwood. Colourful hair, vibrant glasses and a boho hippy vibe are given off by the visitors. workshops, interactive pieces and musical performances are run regularly.
On the ground floor, is Tschabalala Self, a small room and part of the artist's Bodega Run series, it explores how the convenience stores are a community focal point, The central piece is vibrant and arresting and something that wasn't ideal to see with my seven year old niece.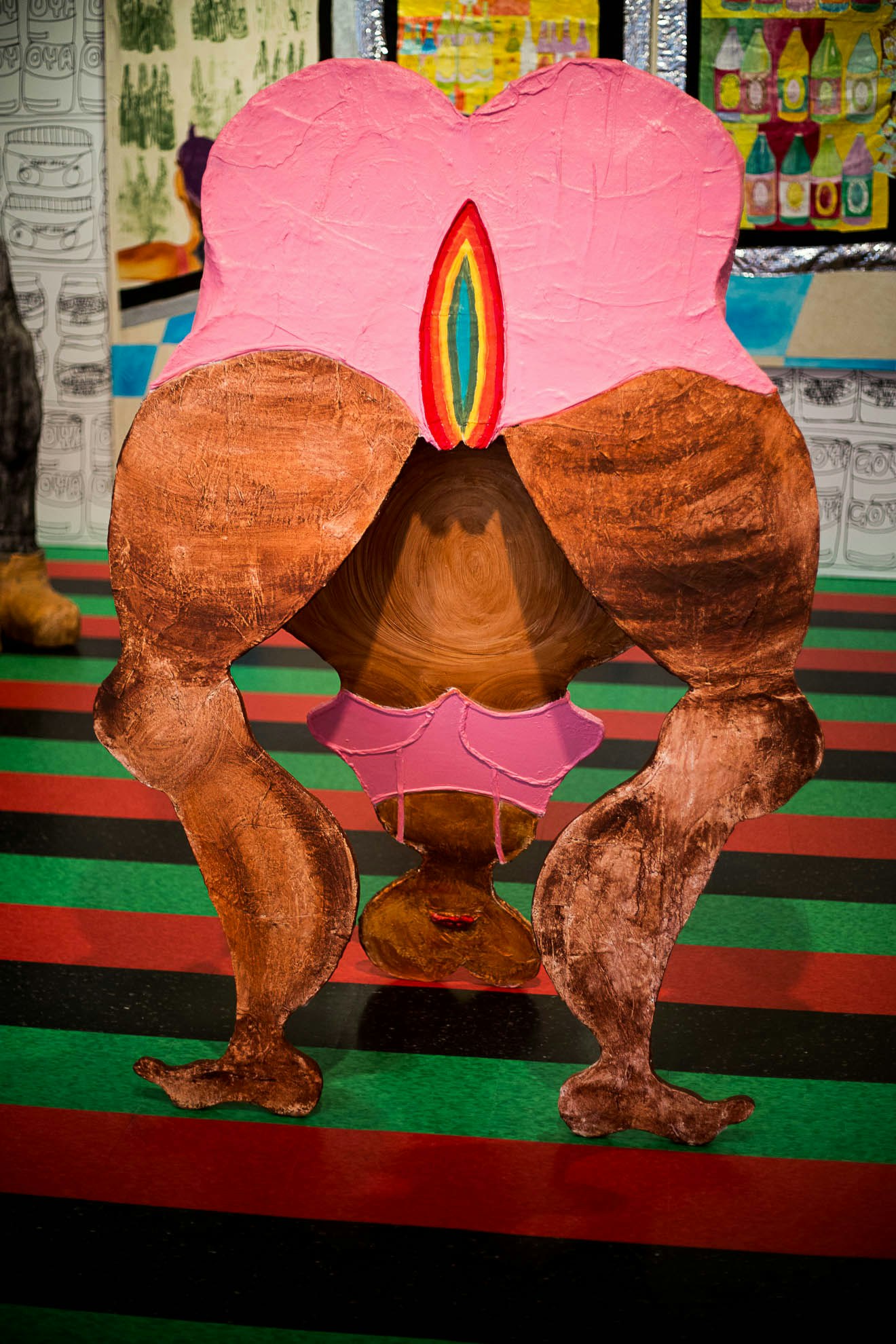 The second floor features Allen Ruppersberg: Intellectual Property 1968–2018, a fascinating collection of conceptual art. Focused on using words in new ways is a centrepiece of his work. A mural of a friends obituary covers a wall. A vibrant collage of posters another. The floor in one room is a crossword made of his poems and 20 large canvases contain the full story of a Portrait of Dorian Grey.
The second floor also features the bar and cafe along with a stage, setting up for a music night.
On the third floor, the permanent Hammer Collection is shown,This impressive collection of European and American paintings and drawings reflects the interests and passion of the museum's founder, Armand Hammer.
Also on the third floor, Dirty Protest: Selections from the Hammer Contemporary Collection, contains a series of recent additions to the museum. The titular piece is deliberate in its grossness, but most other items are more conventional, (if that term can be applied to modern art)