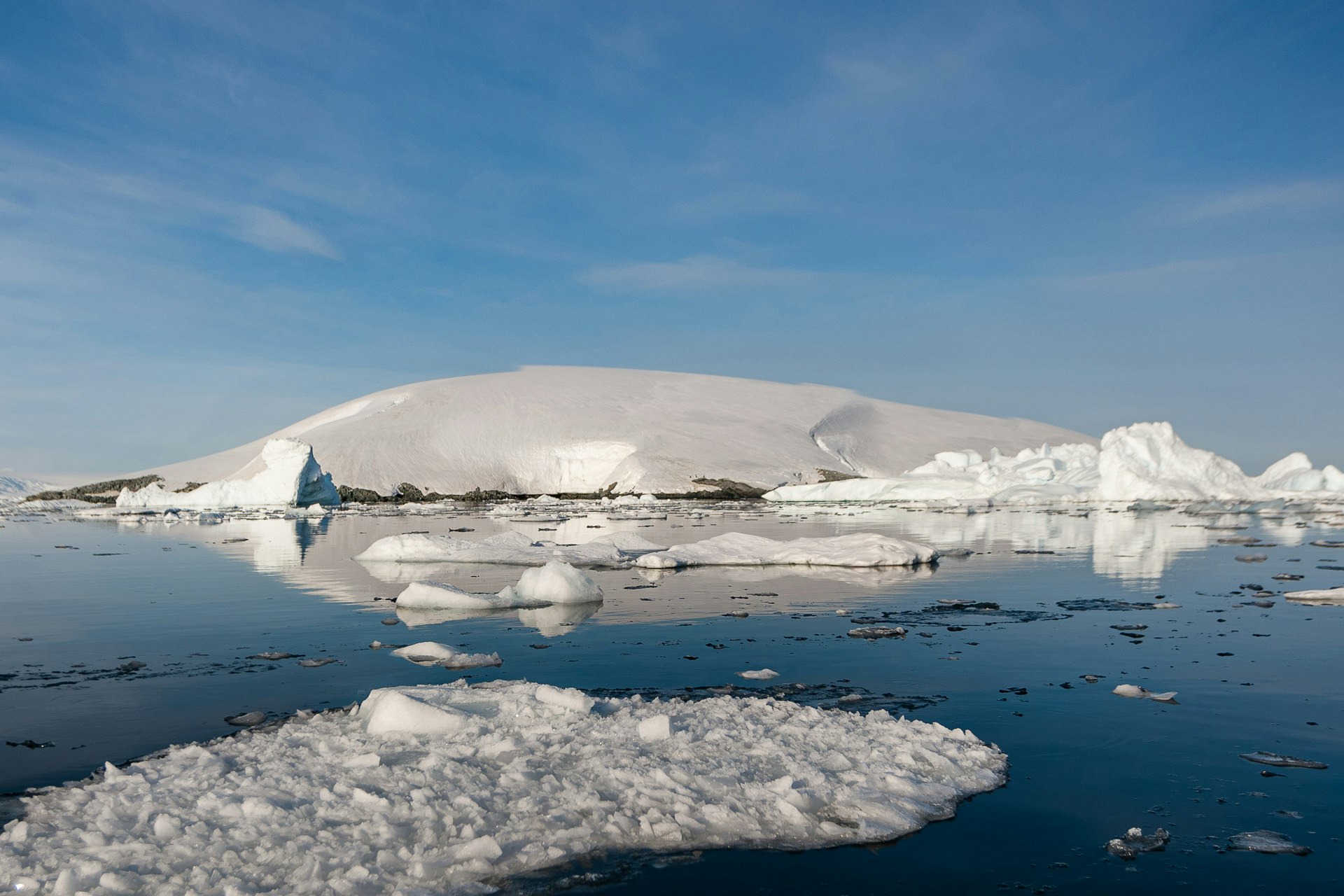 Fish Islands are a group of small islands lying in the northern part of the entrance to Holtedahl Bay. They are home to breeding colonies of Adelie penguins as well as Imperial Shags. The Fish Islands.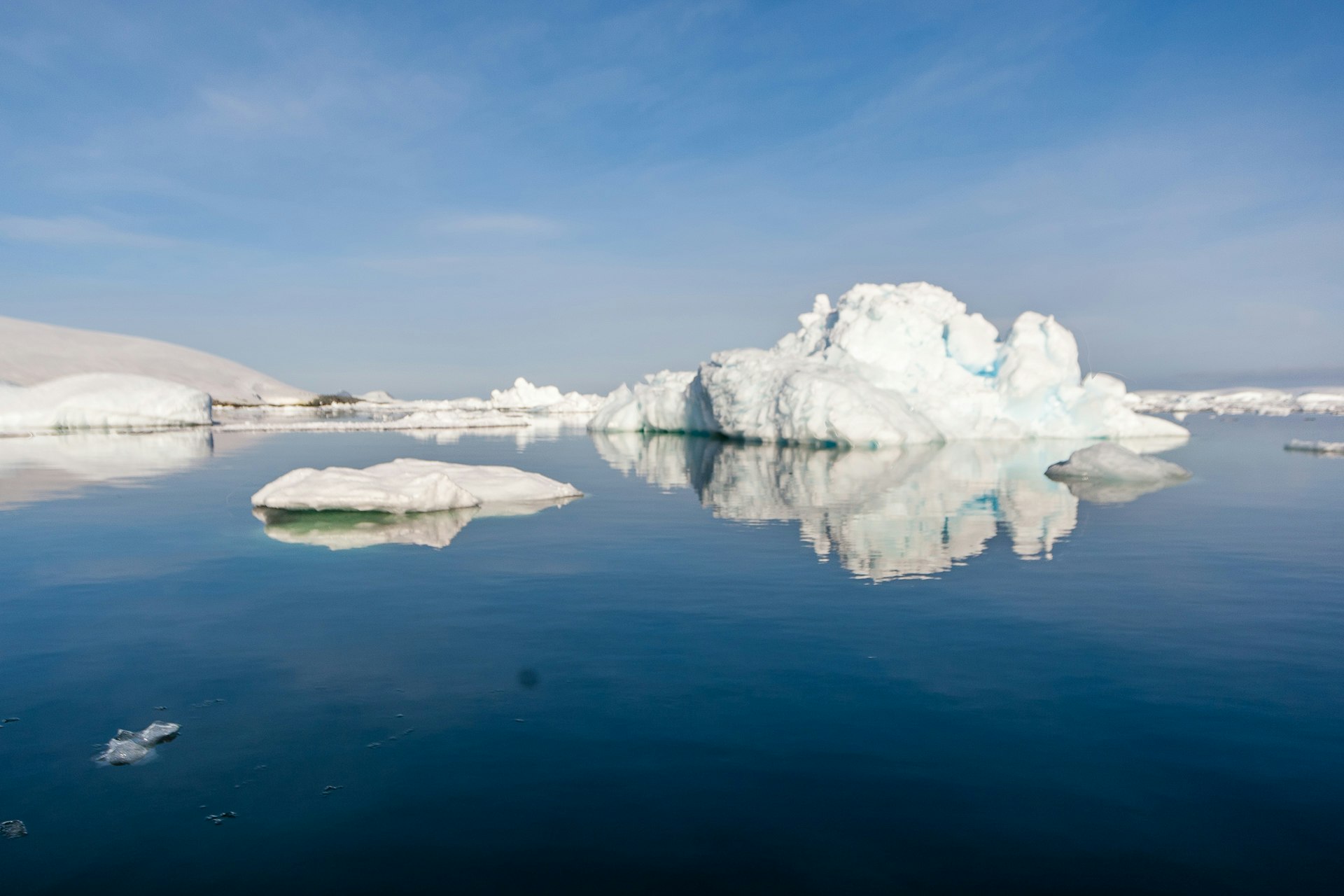 Immediately east of Fish Islands, the outcropping of Prospect Point was due to be our first landing on the Antarctic mainland. Unfortunately, due to the amount of sea ice around the landing zones, we could not safely reach Prospect Point and instead took a Zodiac through the Fish Islands to explore.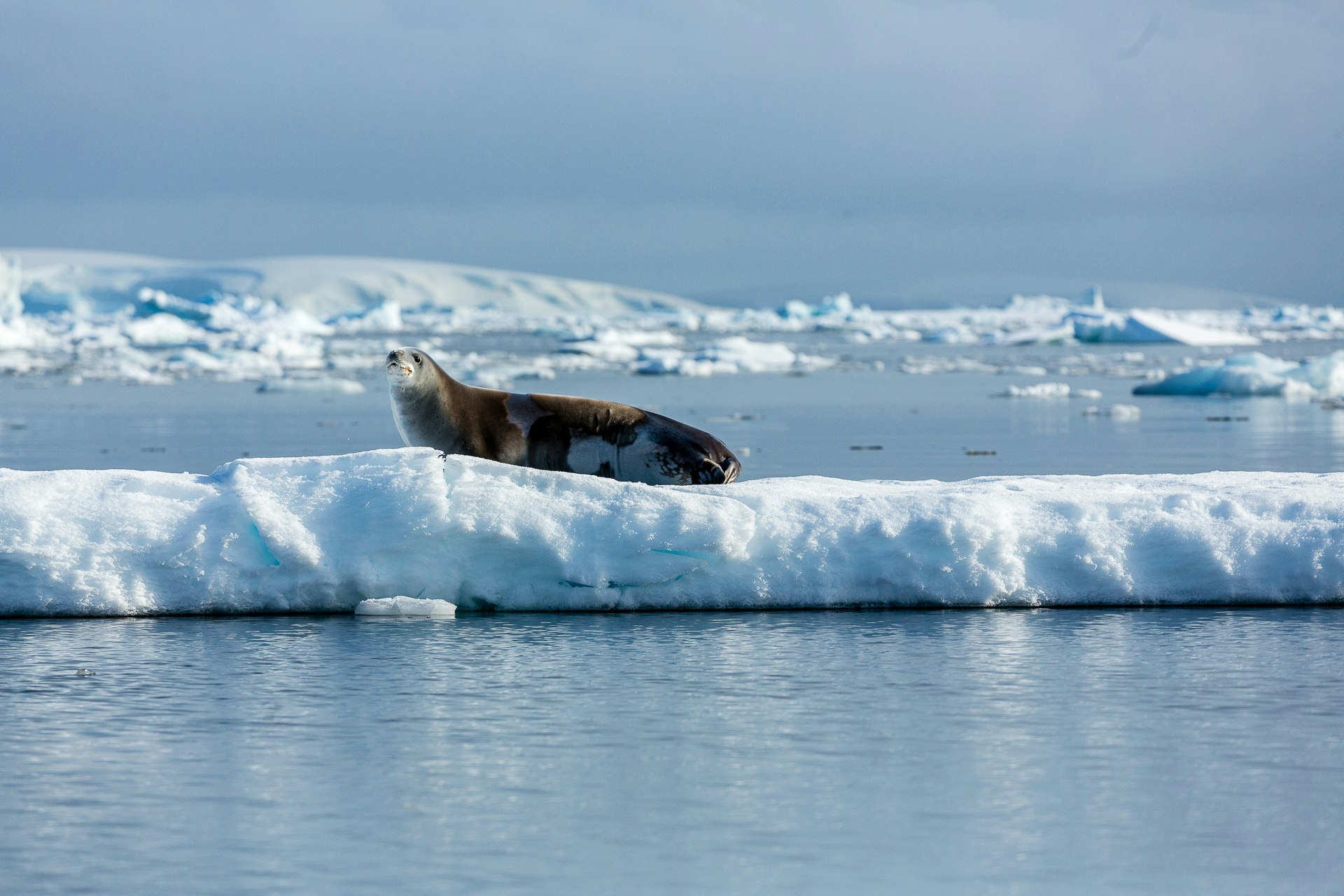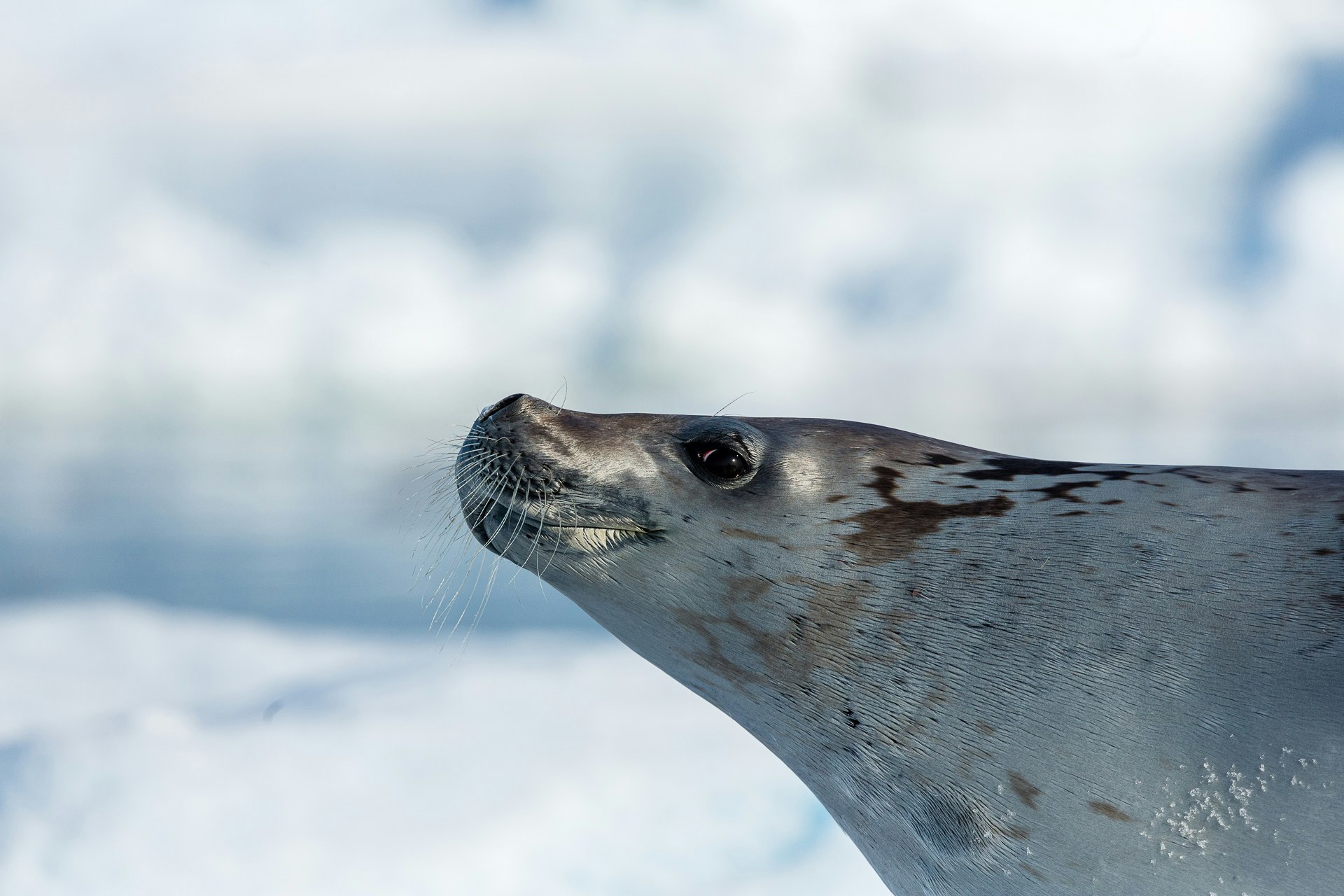 The day was calm, and the sun was out, making it a perfect time to be on the water. Cruising through the sea ice, we encountered many animals and birds. The almost omnipresent Crabeater seals laying on floating ice, along with one large piece of sea ice where seals and Adelie shared the space. Three Adelie, in particular, caught our eye, waddling across the ice before taking to their bellies to get a bit more speed.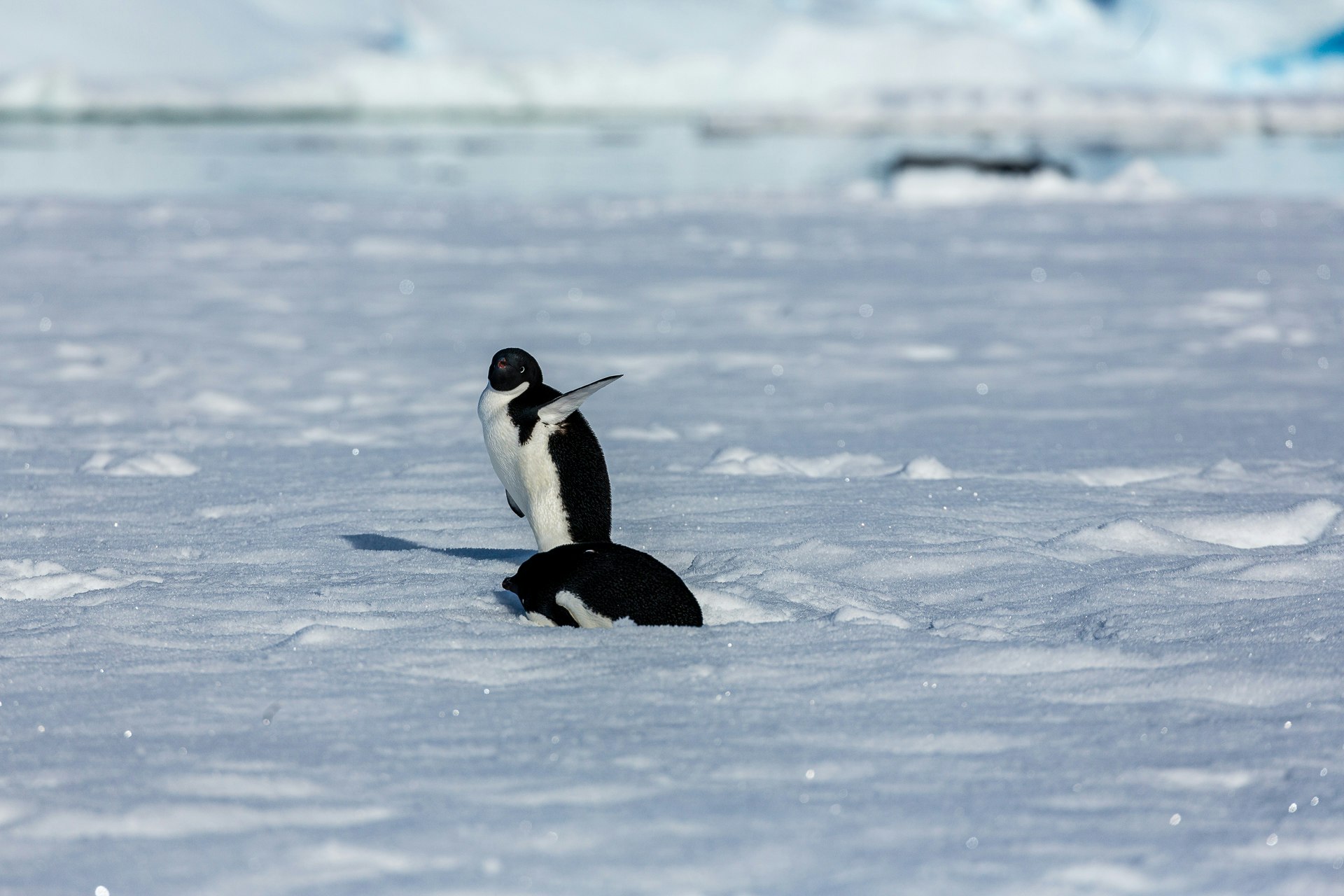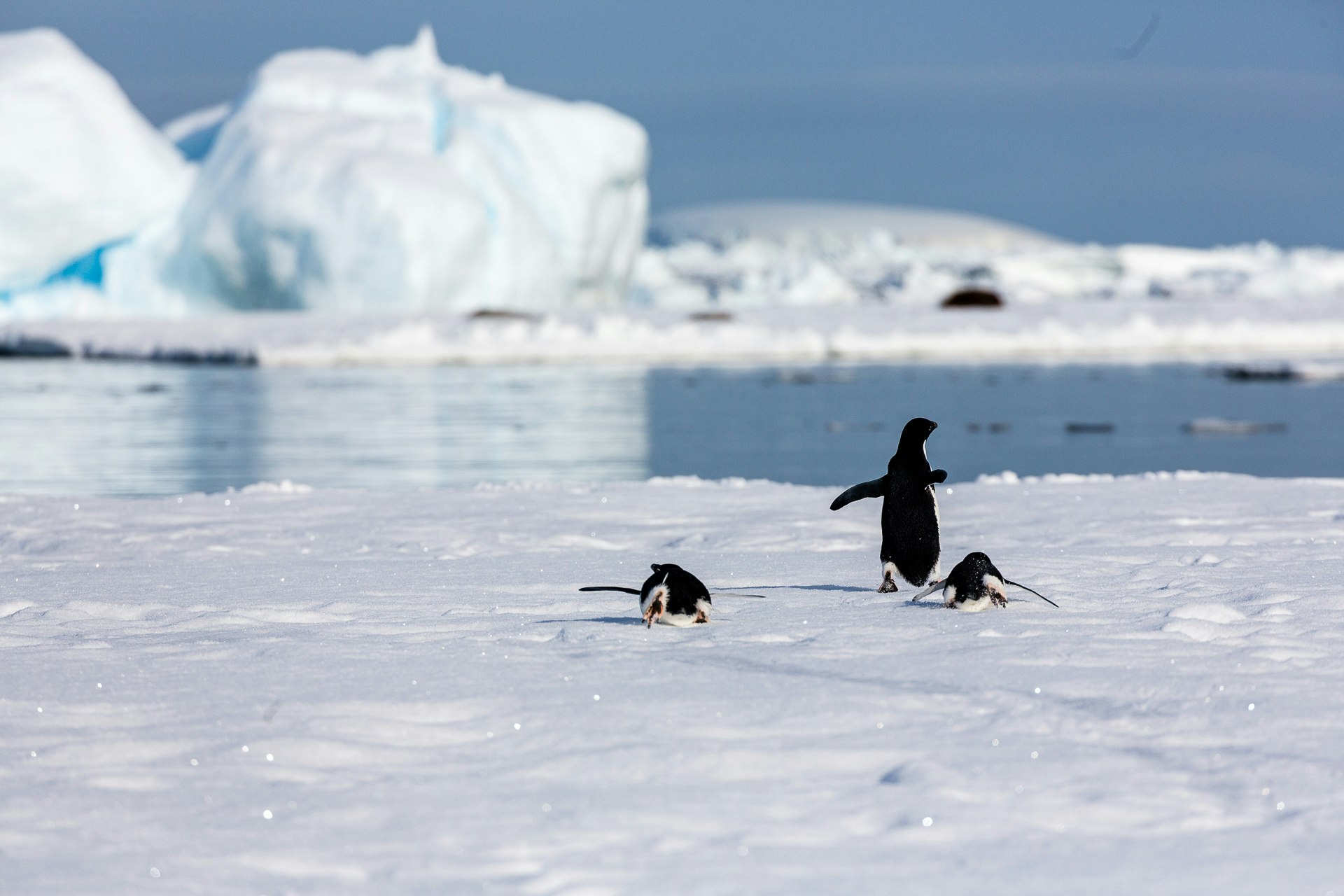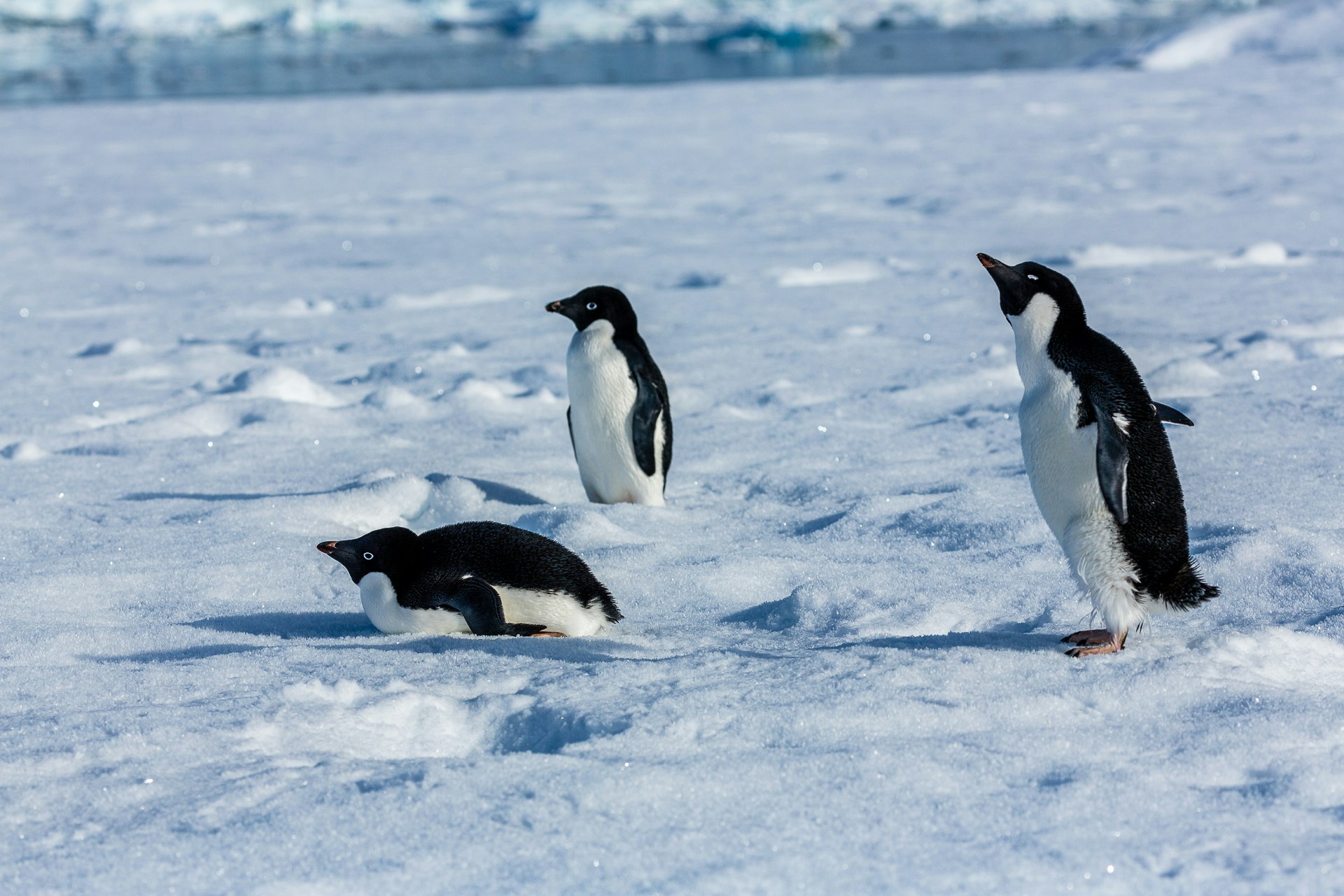 Soaring almost directly over us, a juvenile Kelp Gull gave a dramatic photo opportunity.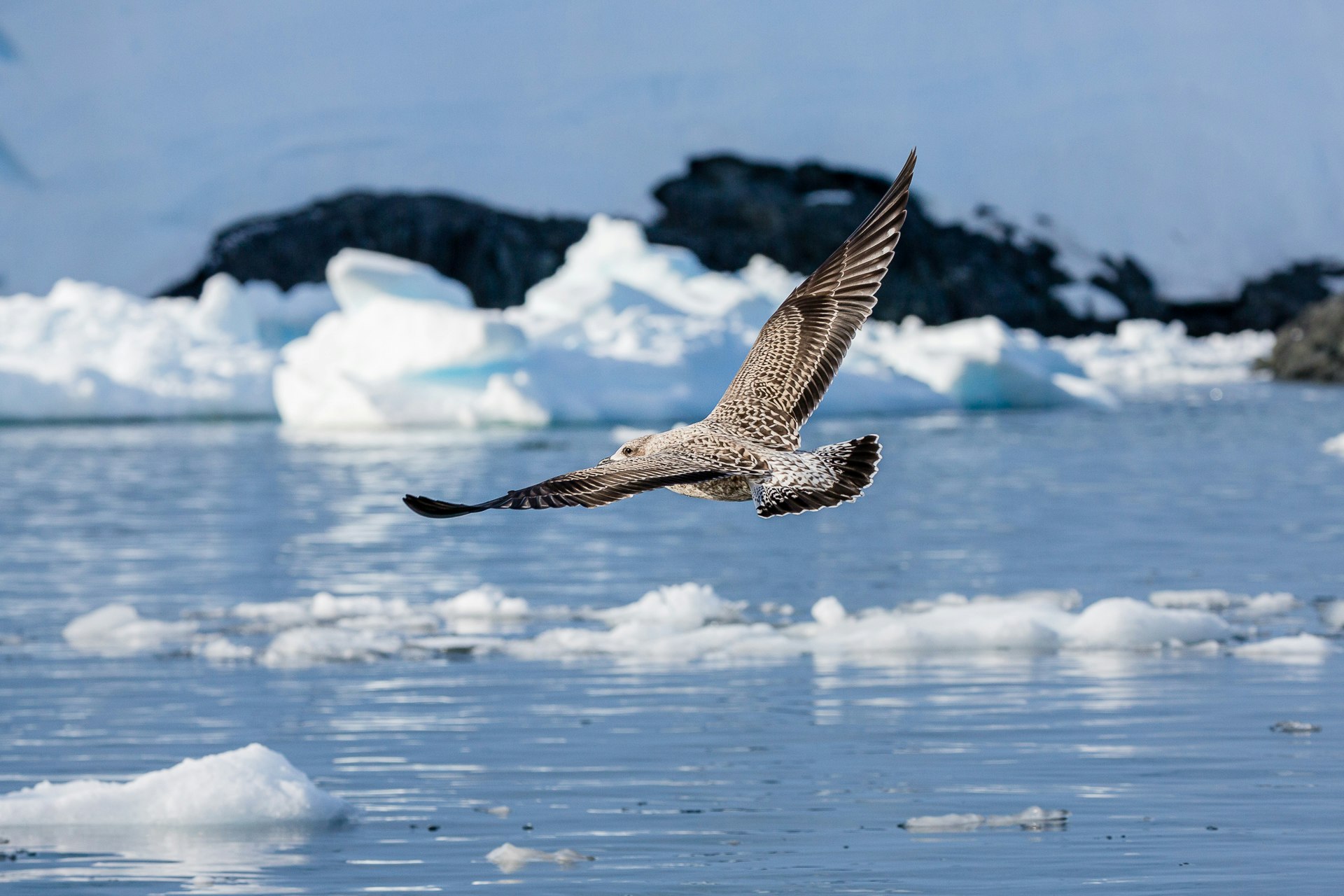 The colouring on the juvenile, a mottled brown and white, are more striking than the adults' plumage, more reminiscent of a 'seagull'.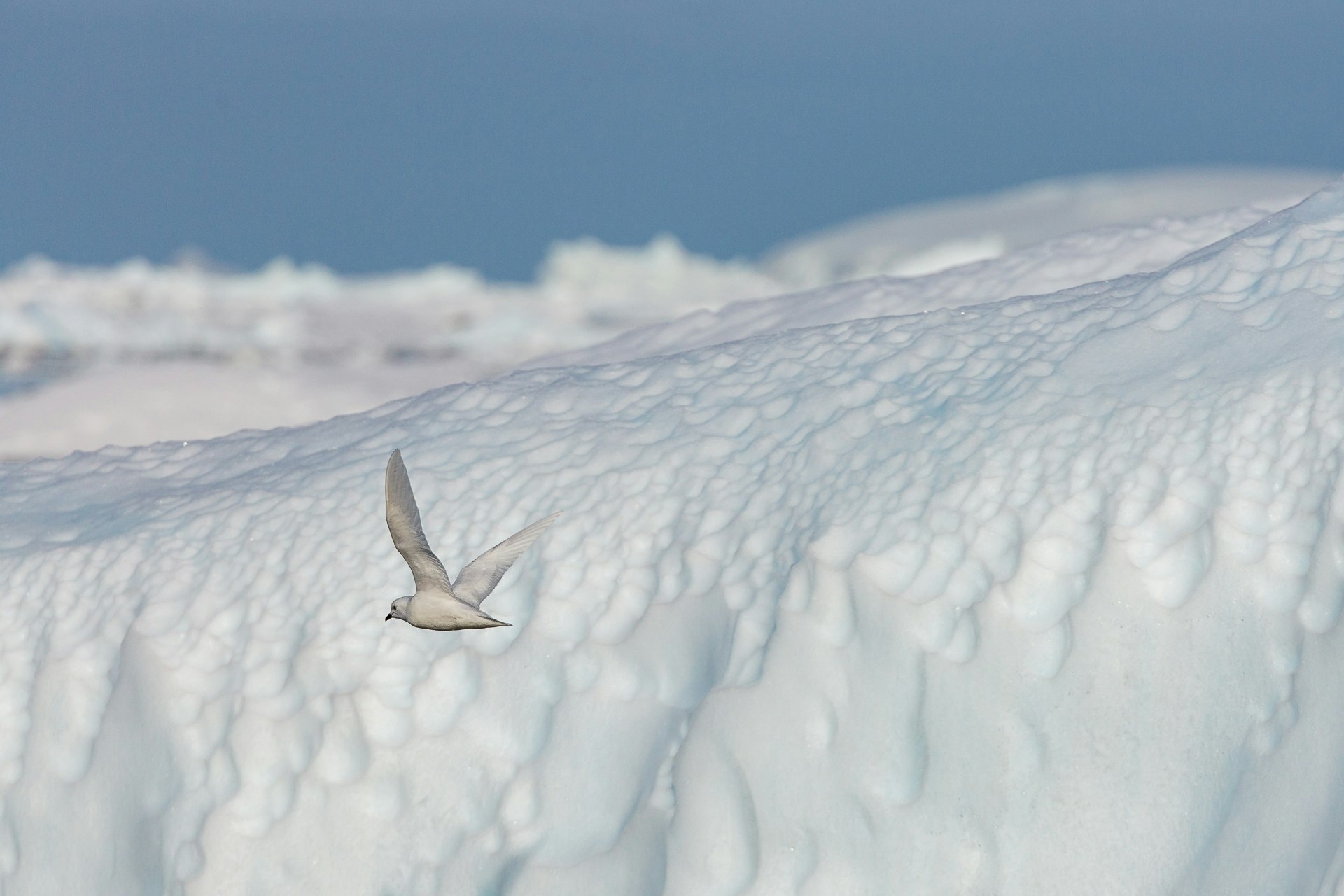 We also encountered quite a few Antarctic Shags in the water and flying past us.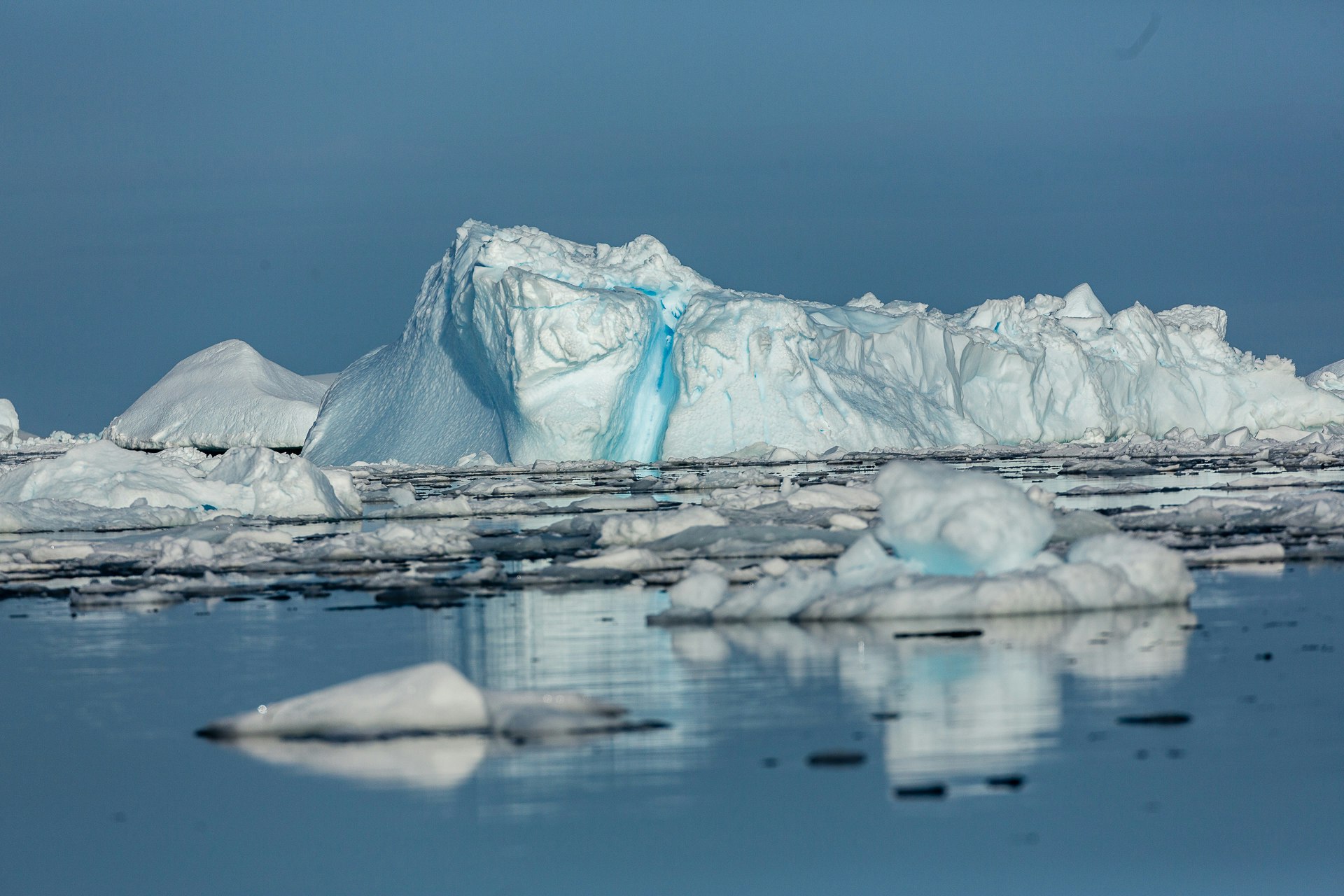 Given the amount of ice we had to navigate around, not landing on Prospect Point was a good idea. We did, however, land on a section of Sea Ice. The Zodiacs pulled up and anchored to the ice, and the full group of us posed for a photo, as well as taking numerous selfies with dramatic backdrops.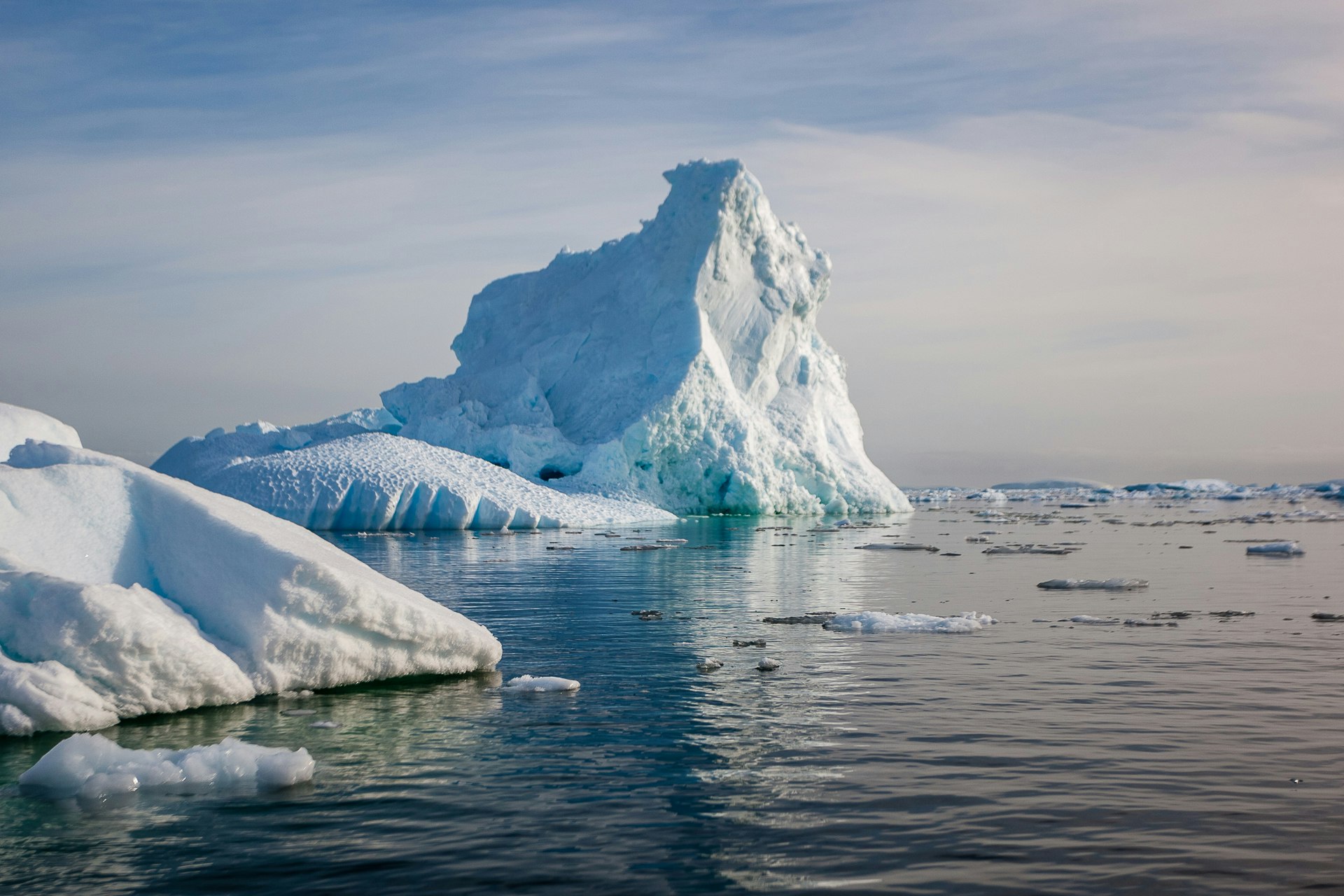 On the way back to the ship, our final action was to bring a large chunk of sea ice onto the Zodiac to be used in cocktails at the bar.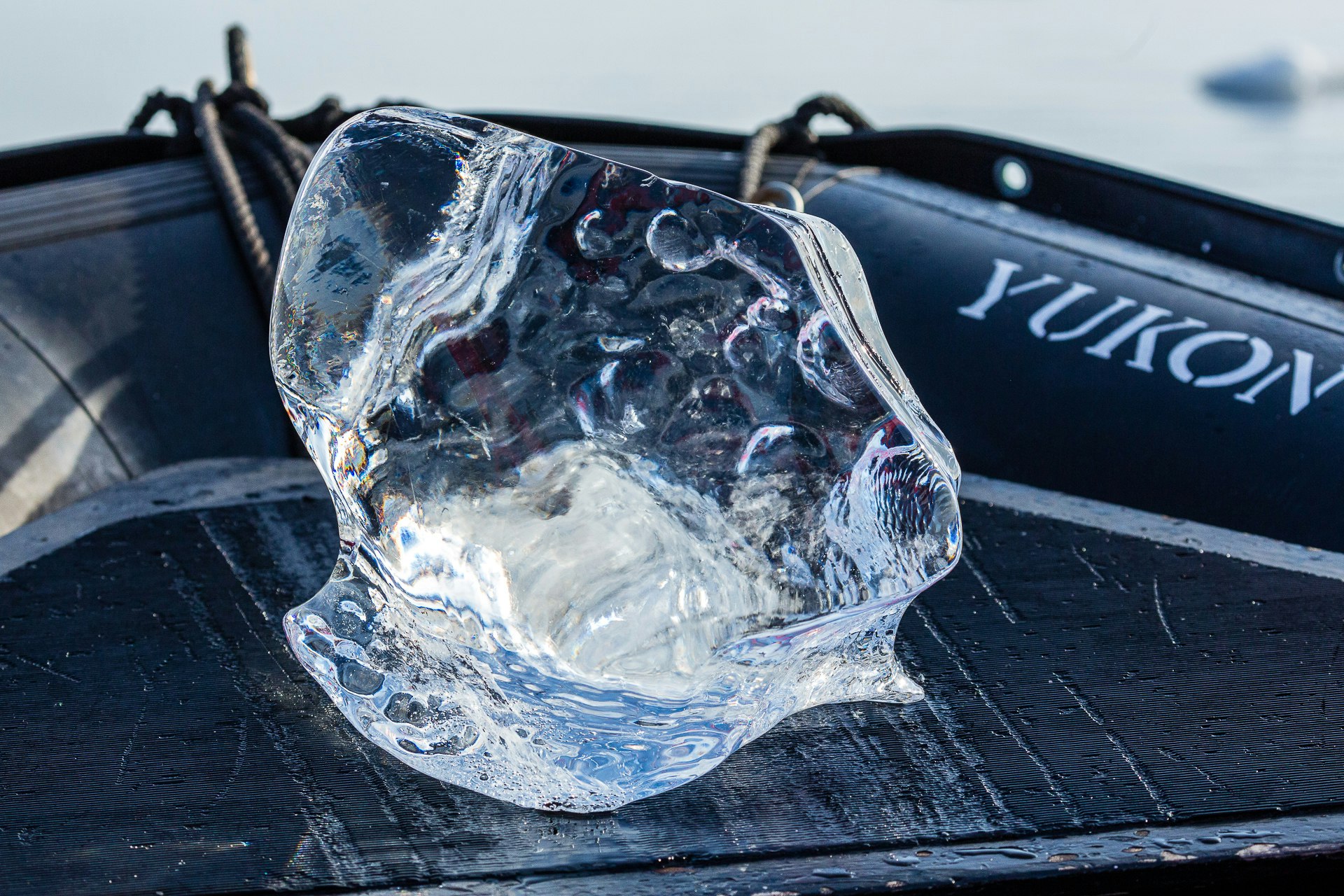 After lunch, we stopped out on the deck, watching the birds, circling the boat, coming close but never landing on our vessel.
However, the birds did land on the water, and when they take off, they run on the surface, wings flapping before they reach the sky.
We also passed an Adelie penguin on a tiny bit of ice, alone and taking a break from swimming.
Something I will always regret, just behind me while I was looking out, a humpback breached behind me.