We got up early on the morning of our day in Nice to check-out and collect the car; an Alfa-Romeo Giulia. We'd confirmed we could leave it in the parking garage where it was stored for a few hours whilst we explored a bit of Nice.
We walked along the waterside promenade for a while, which is both sand and stones depending on the area and the willingness of the beachgoer to pay. The heat was blistering and I was deeply regretting wearing my heavy Nudie jeans. When we saw a plaza we headed inwards to a the square with statue for a photo or two.
After that we went looking for breakfast as it was still early. We didn't make the best choice, a cafe in a square which had a fairly mediocre continental breakfast with some bacon and eggs. Written down it sounds better than it was. Looking back, its actually a fairly typical European breakfast and similar to a lot of the hotel ones we had for a lot less money.
Full of food, our next step was to take the lift up to Colline du Château on the hill to have a walk round the park there and see the spectacular views over the Mediterranean and the city. There is also a man-made waterfall cascading down that is quite lovely. We could have spent more time there, but we'd agreed to see Monaco on our first day and didn't want to have to find a hotel in such an expensive country.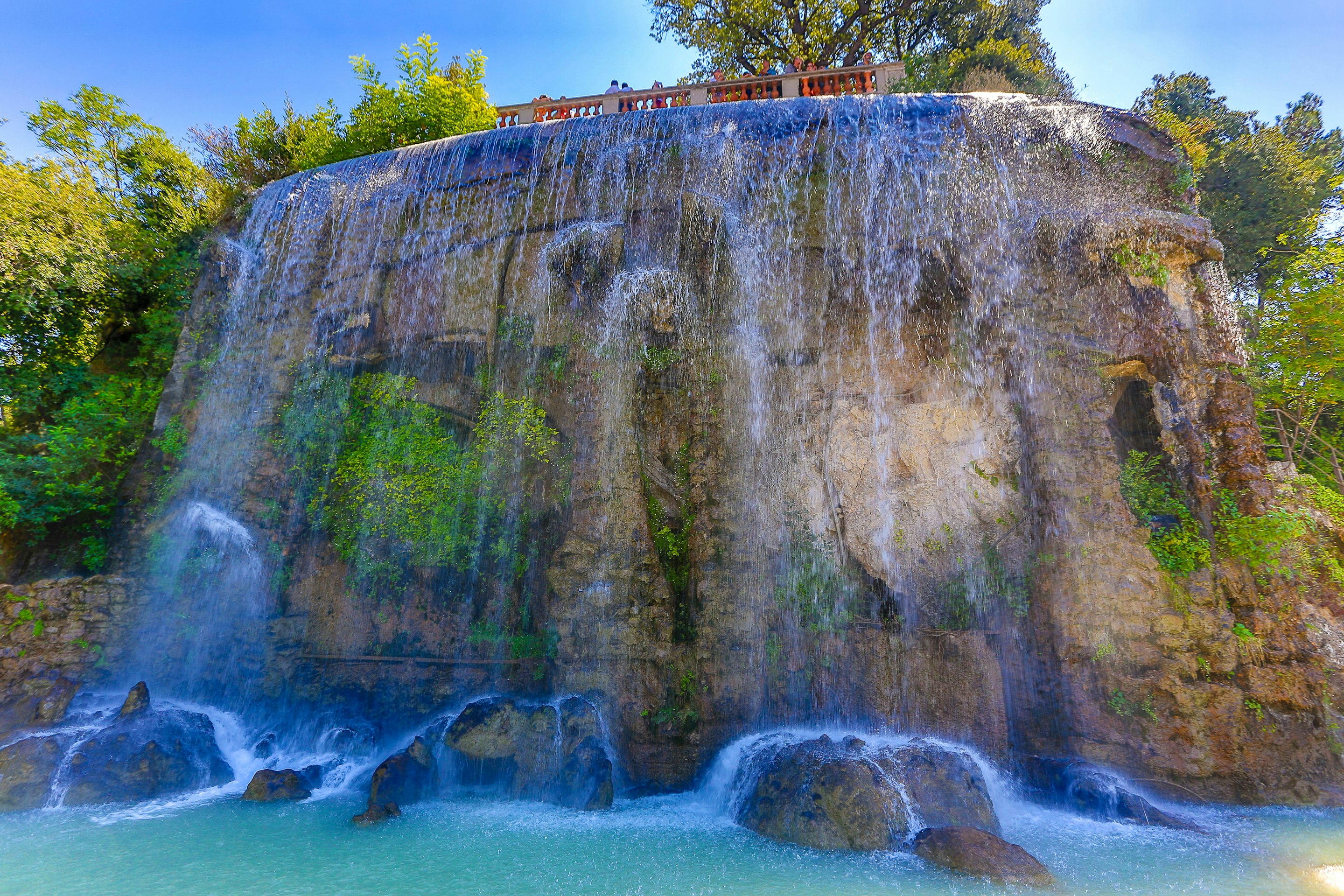 The heat was terrible and I was suffering in my jeans. I was also suffering due to the number of selfie sticks and iPhone "photographers" around the space getting in the way of real photographers, but that is a personal prejudice I should really work on with a therapist.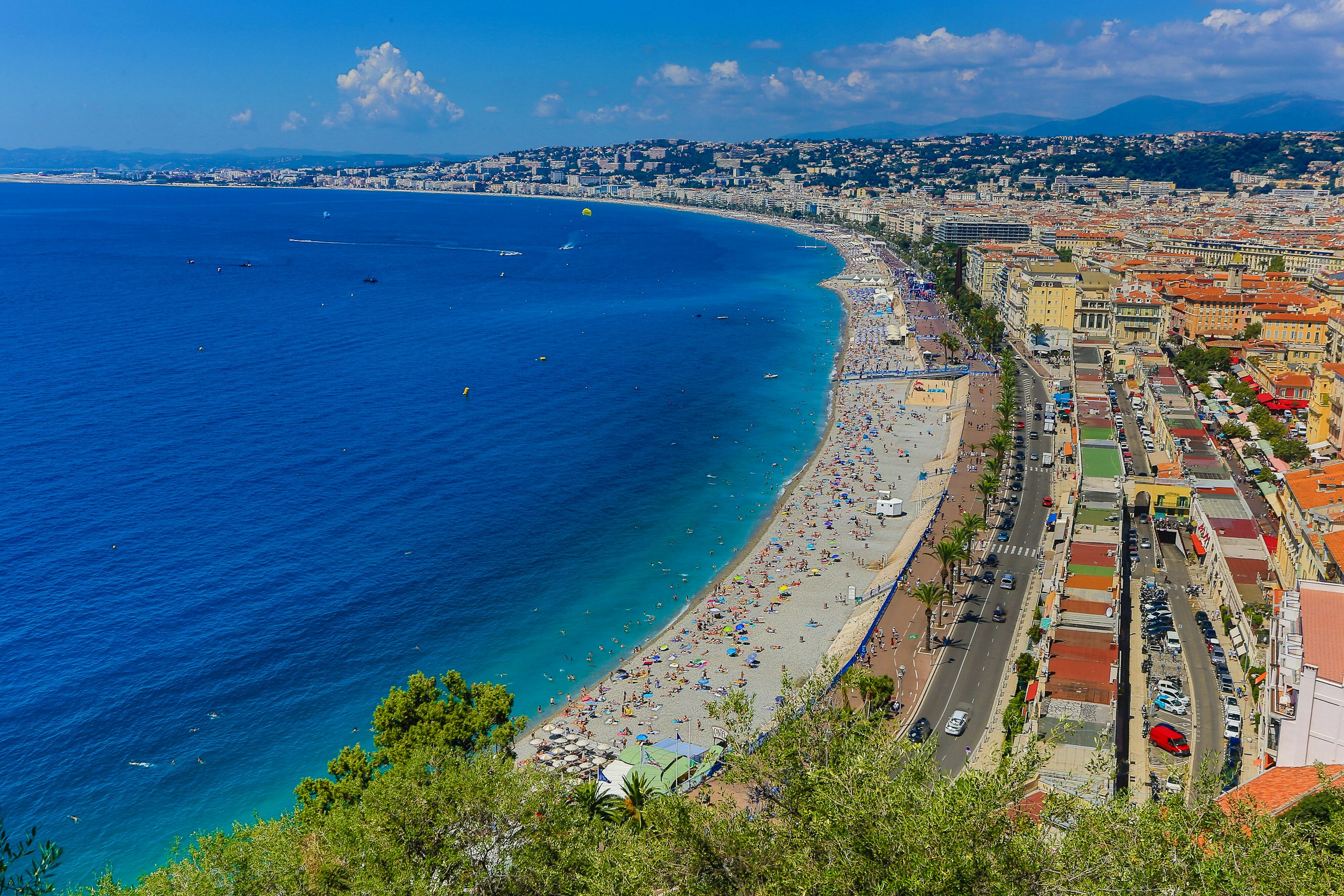 We walked down the hill in a long spiral rather than ride the elevator and found a monument carved into the very rock of the castle hill at the foot of the hill.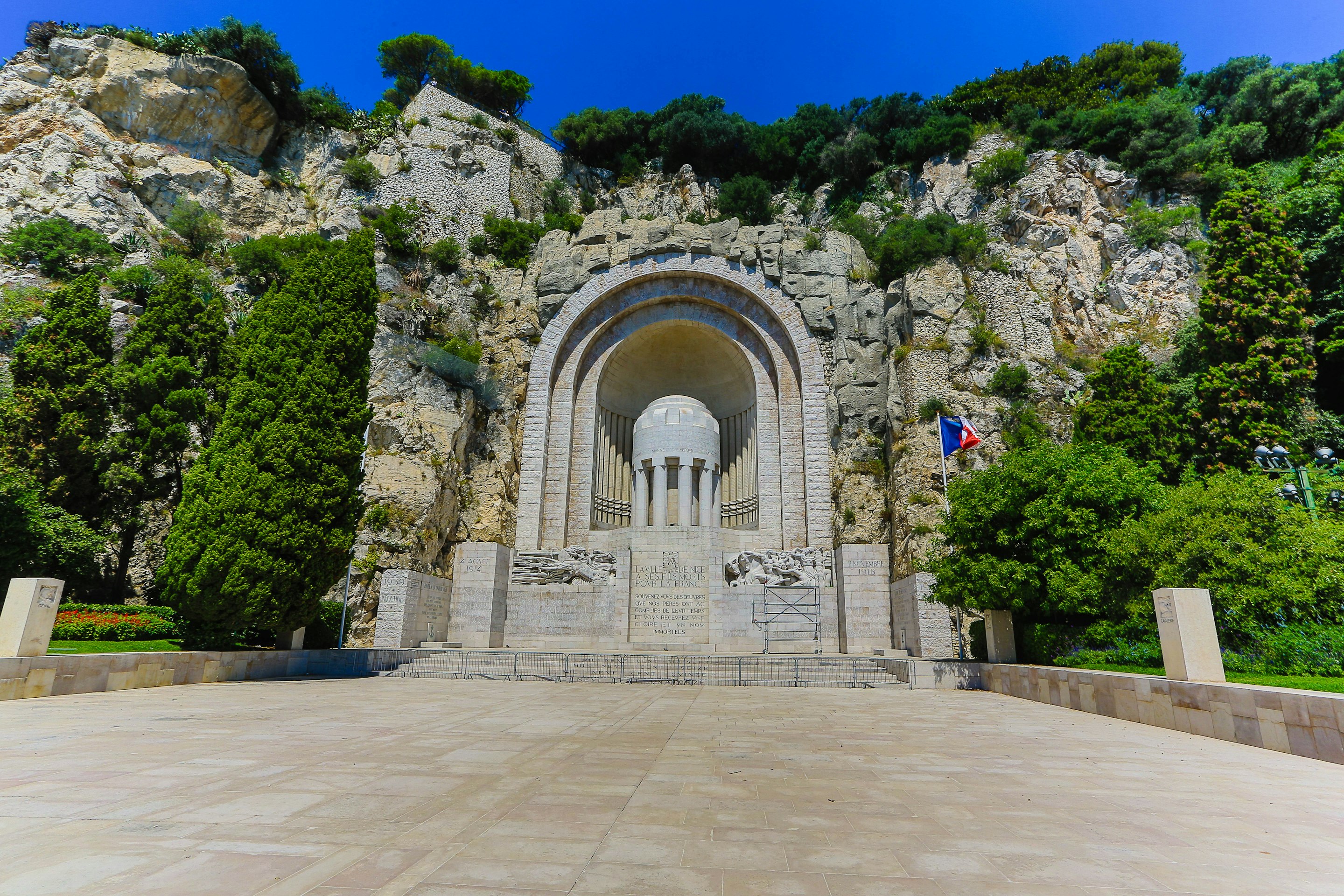 Following that, we decided we'd done enough of Nice and jumped in the car to head to Monaco.