My random number-driven tour of the world landed me in my neighboring country of Denmark. The national dish of Denmark is the simple, and delicious, Stegt Flæsk. A crispy pork dish with parsley sauce.
Using the recipe from Scandification I had to pause my normal weekend cooking when I discovered my oven didn't have a roasting tray. A quick trip out to get one lead to cooking mid-week instead.
The recipe is incredibly easy to follow. I picked up some excellent pork belly from Stora Saluhallen in the centre of Gothenburg and left it to warm on the rack.
Slice it up to 1cm thick slices, like a chunky bit of bacon.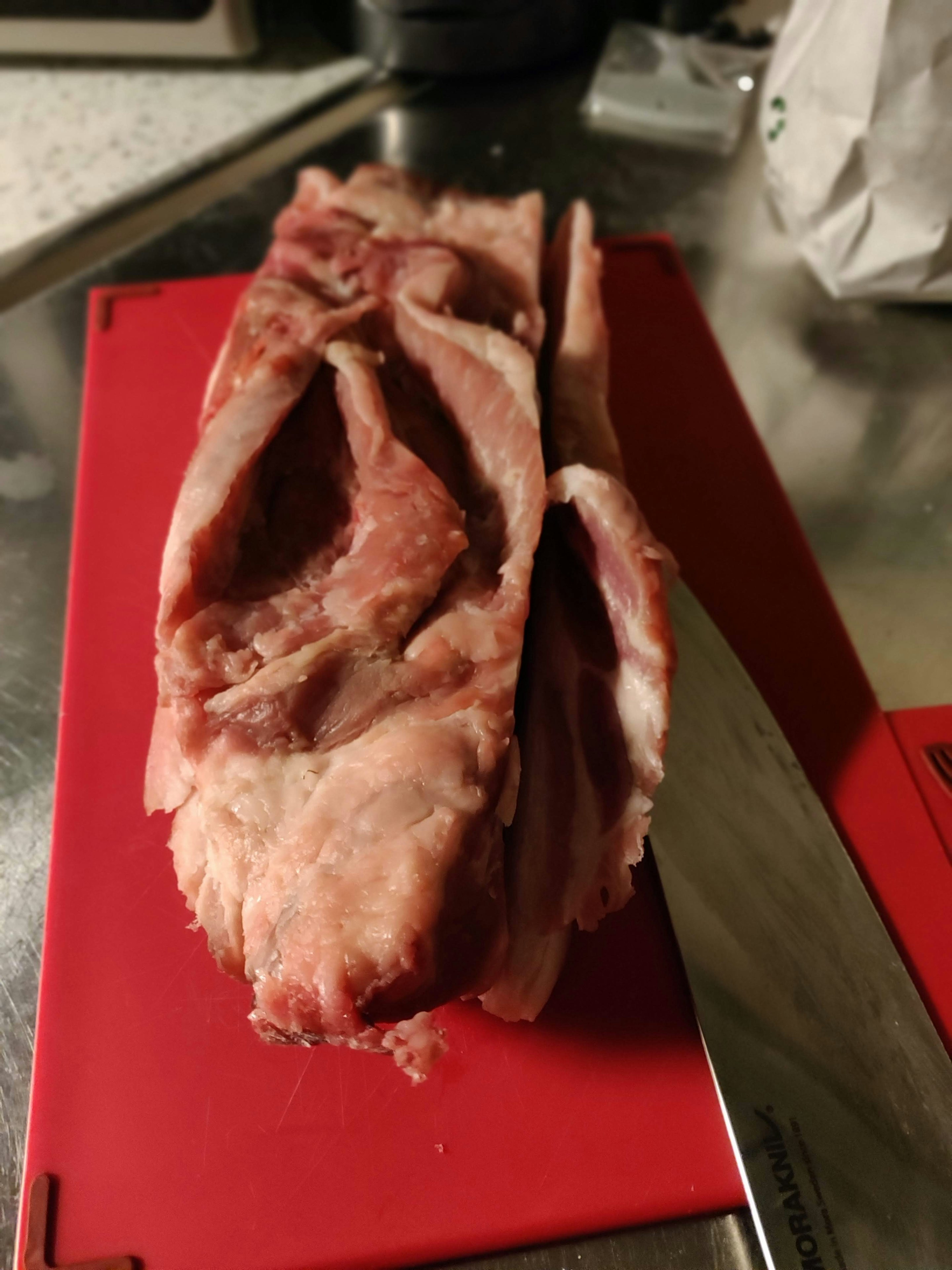 Lay it out on the wire rack. Brush it with olive oil and some ground sea salt. (both sides)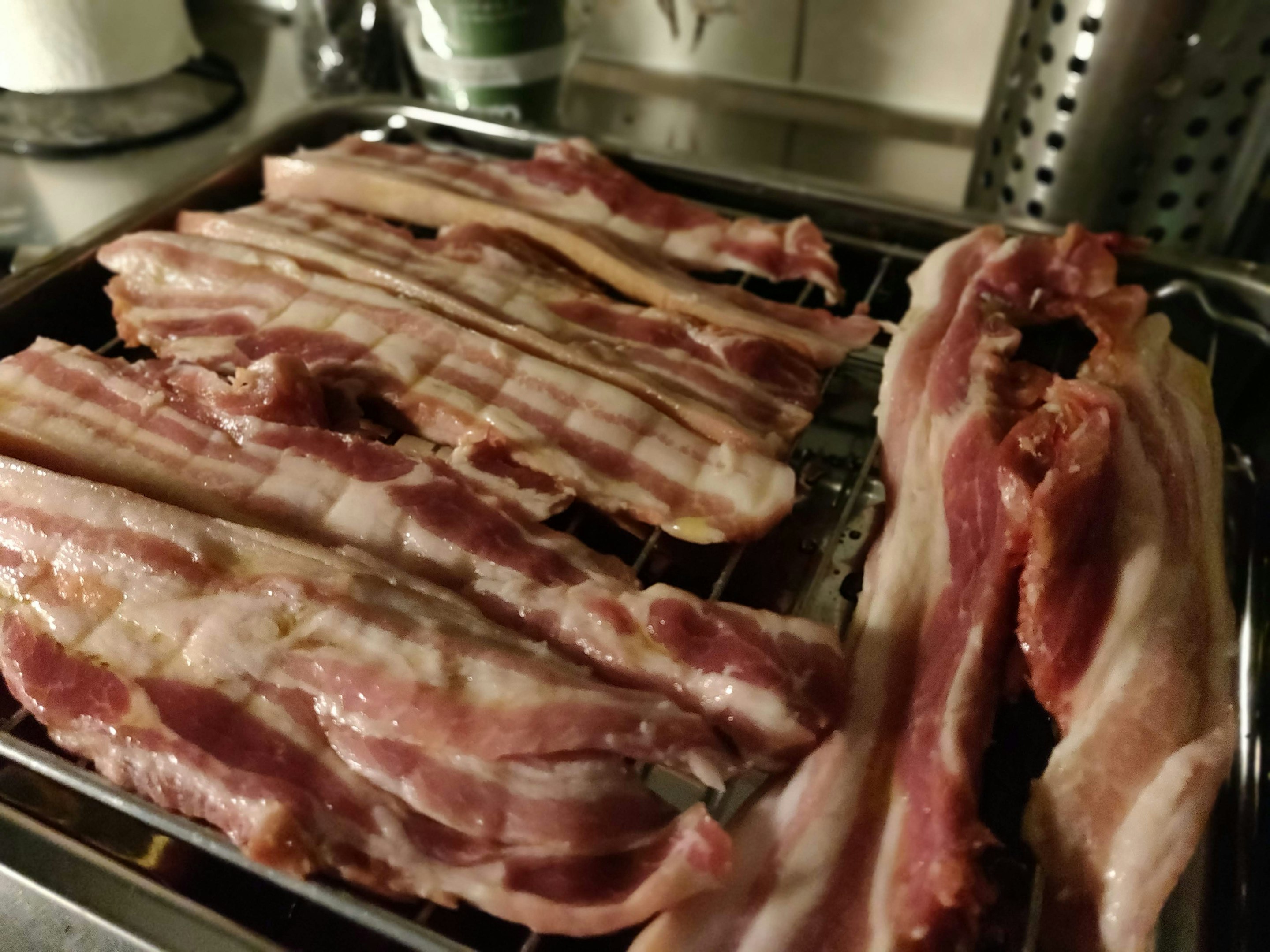 Put it in a preheated oven for about 45 minutes, turning halfway, until it's crispy and golden.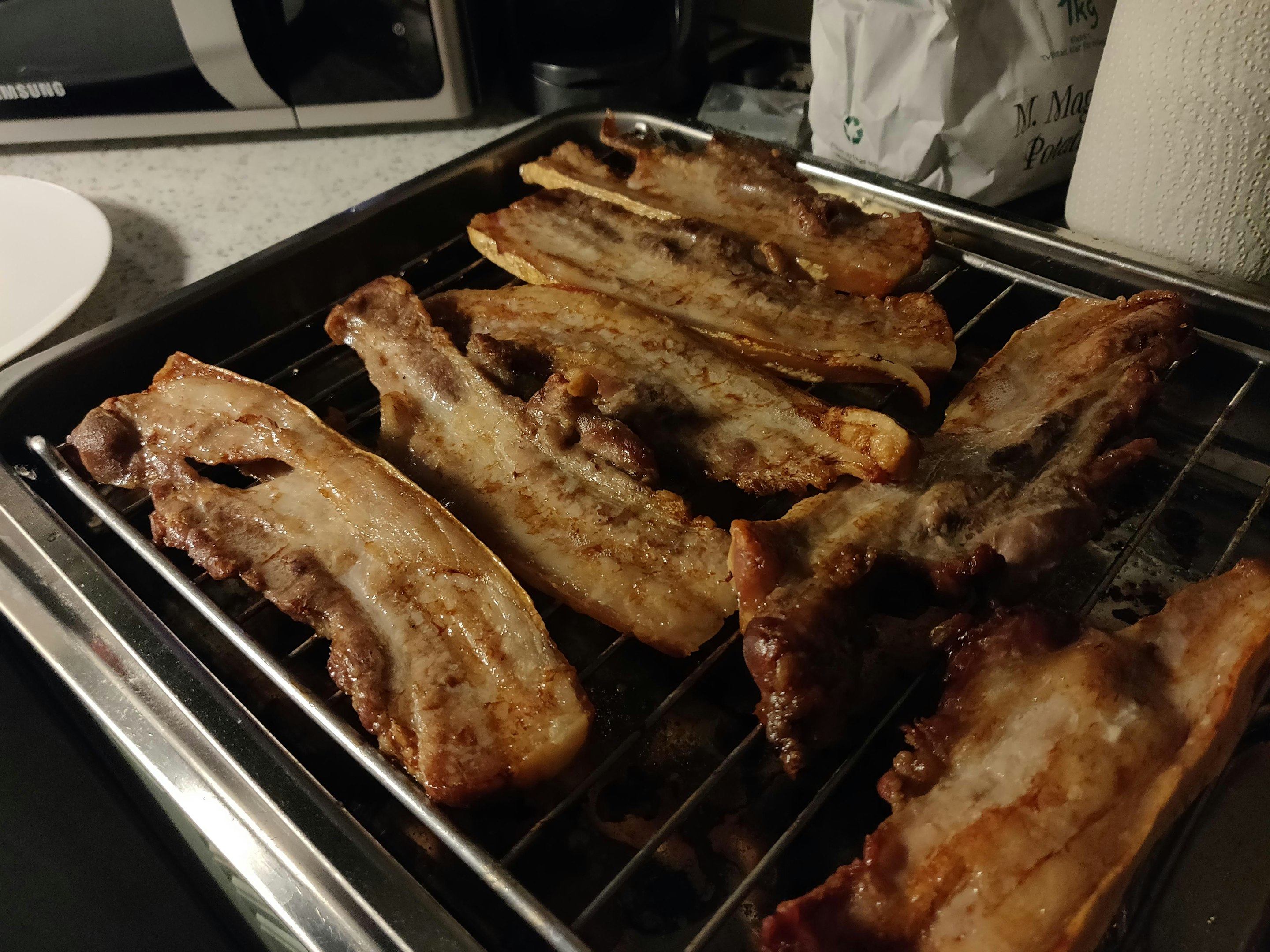 Whilst it's cooking, about 20 minutes in, put some new potatoes on to boil and get soft.
At the same time, melt the butter in a pan and mix in the flour.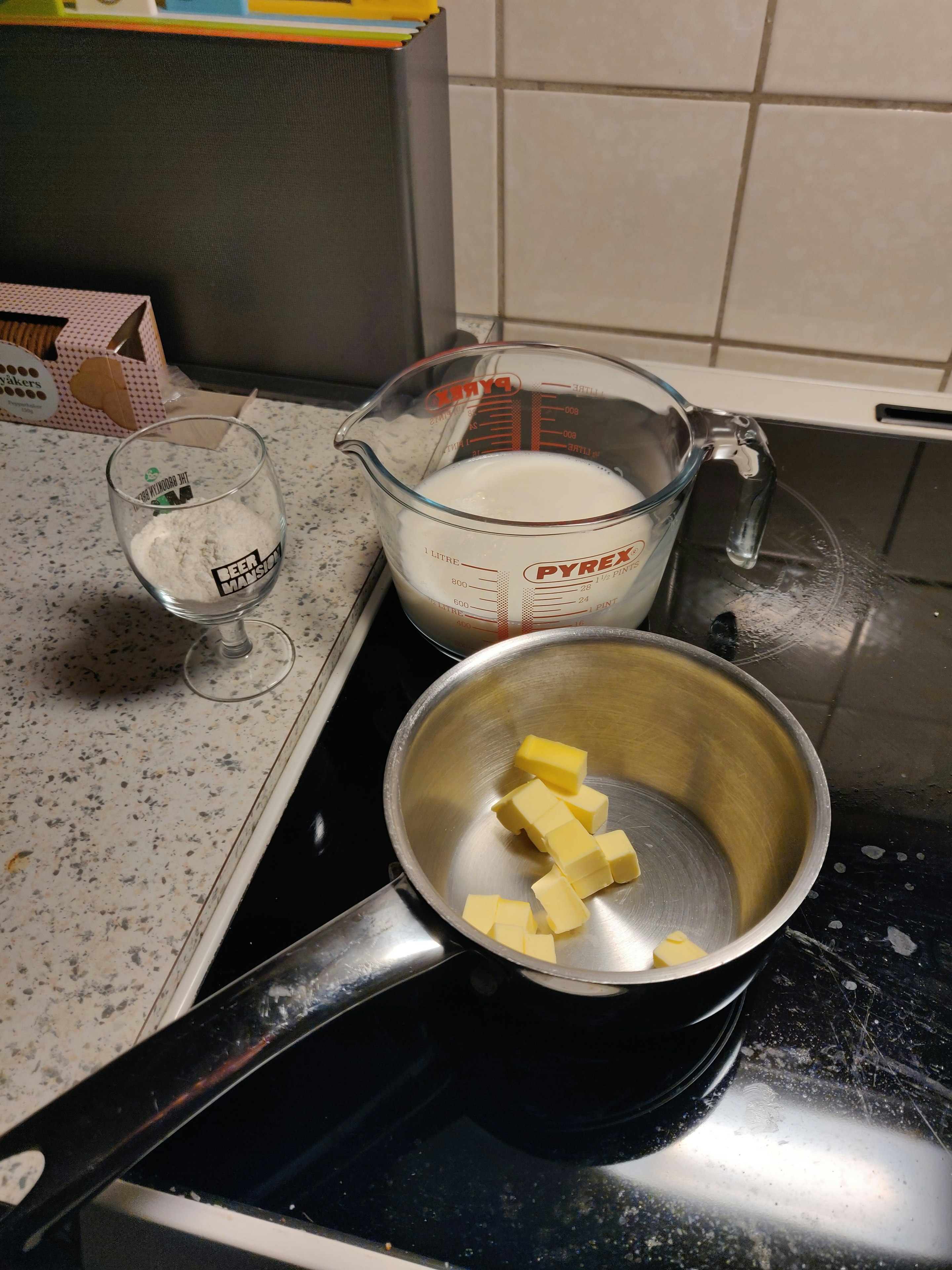 Once you've got a good roux going, whisk in the milk letting it simmer until you reach a consistency you're happy with. I like single cream as a target.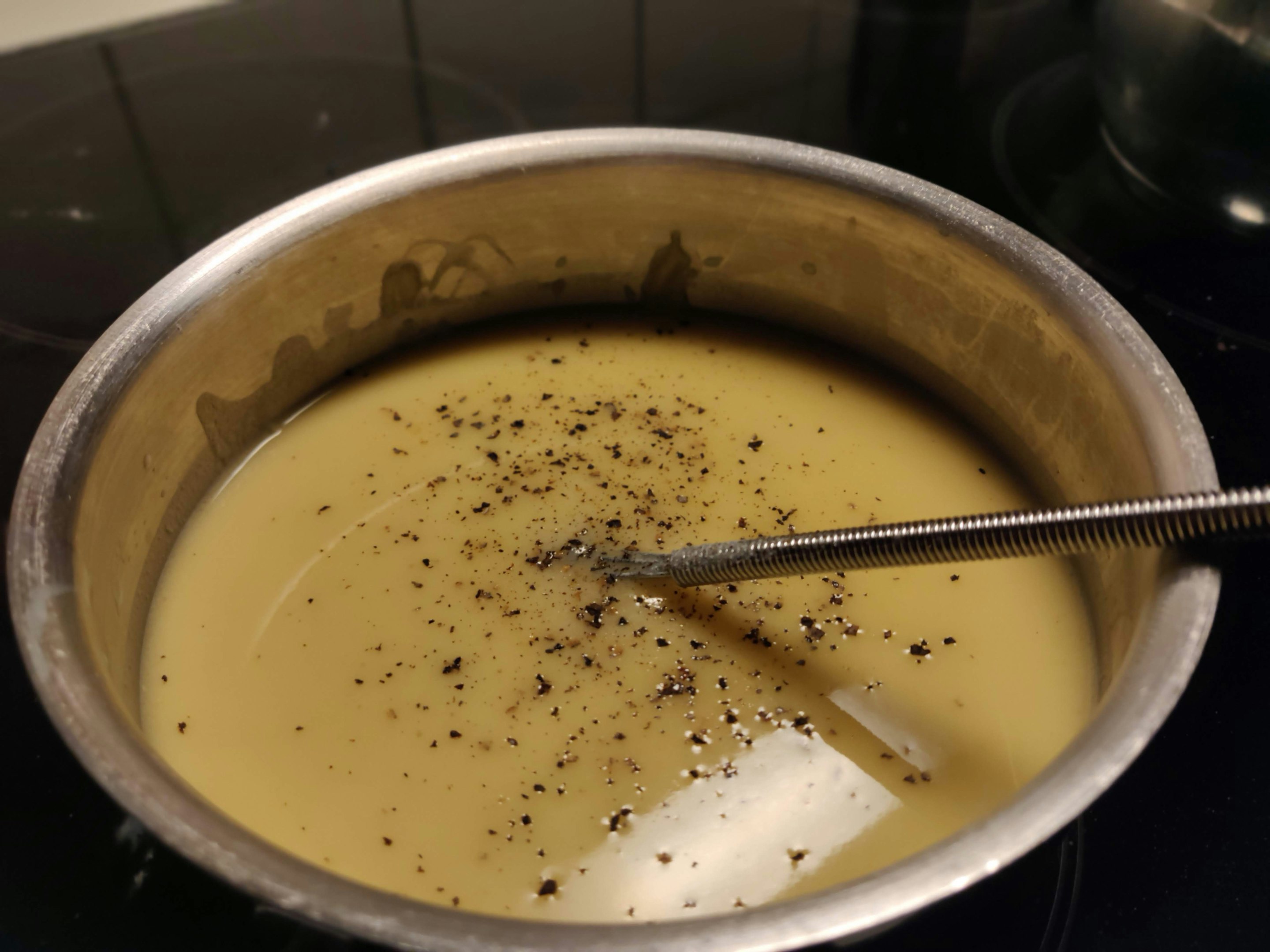 Once it's a good thickness, mix in the salt, pepper, and lots of chopped, fresh parsley.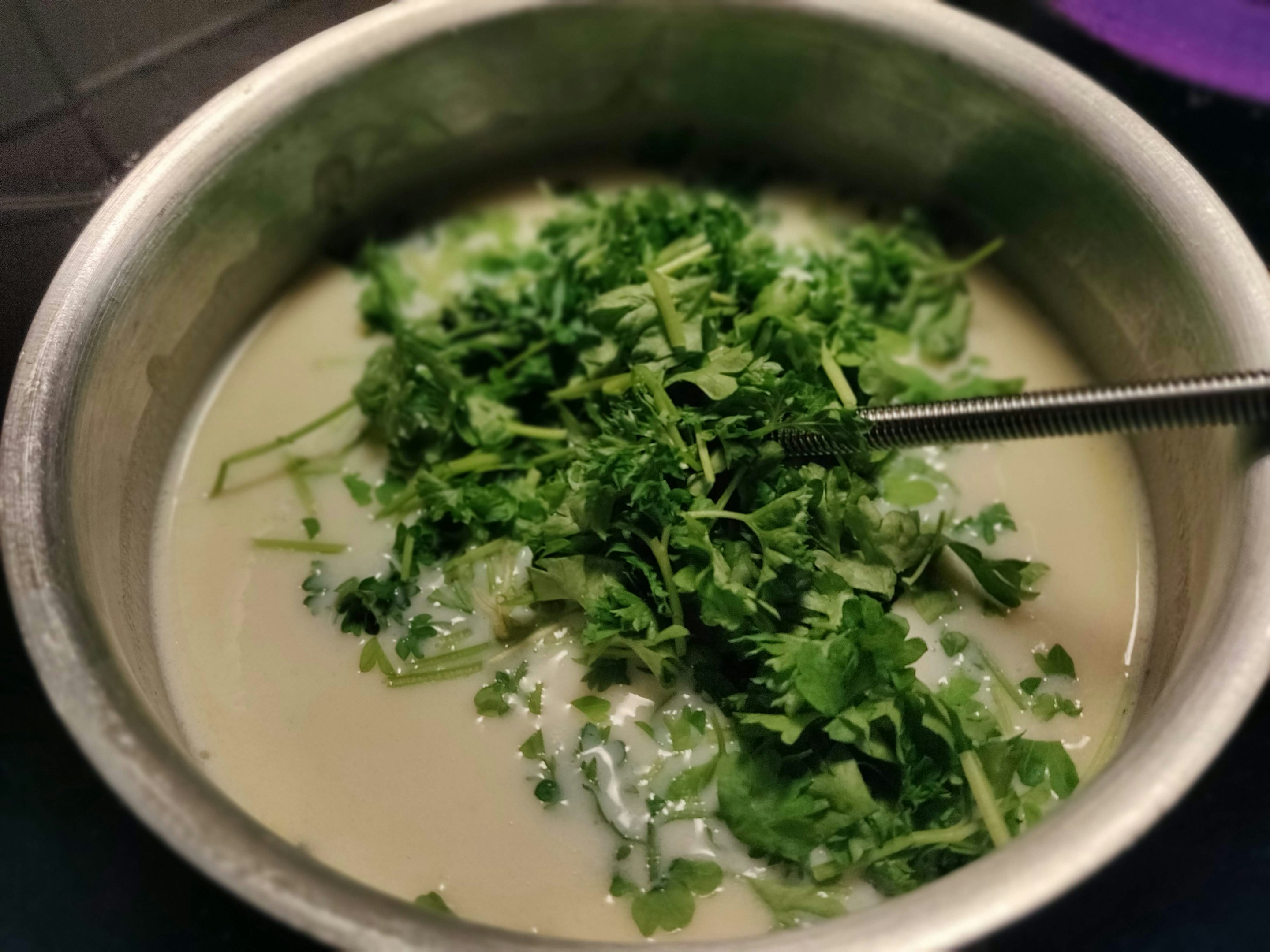 By this point, everything should be ready about the same time. Take the pork out of the oven, cover it in foil and leave it to reset for a handful of minutes.
Serve with the potatoes and drizzled in the parsley sauce and enjoy the taste of Denmark.