Tuesday was the day of Motorbike Madness! We met at the rental place and picked up two scooters, I was an all black model. We had agreed that our motorbike gang name was the "Wolverines", complete with the hand gesture, I was Maverick and he was Iceman. (makes sense, my ego often makes promises my body can't cash....) Unfortunately they came with no petrol, so our practice ride (as neither of us had ridden before) was down the main road and then across it for petrol. Filled up, headed back into the Everson for a test drive round the car park. Once we were felling confident, we headed off.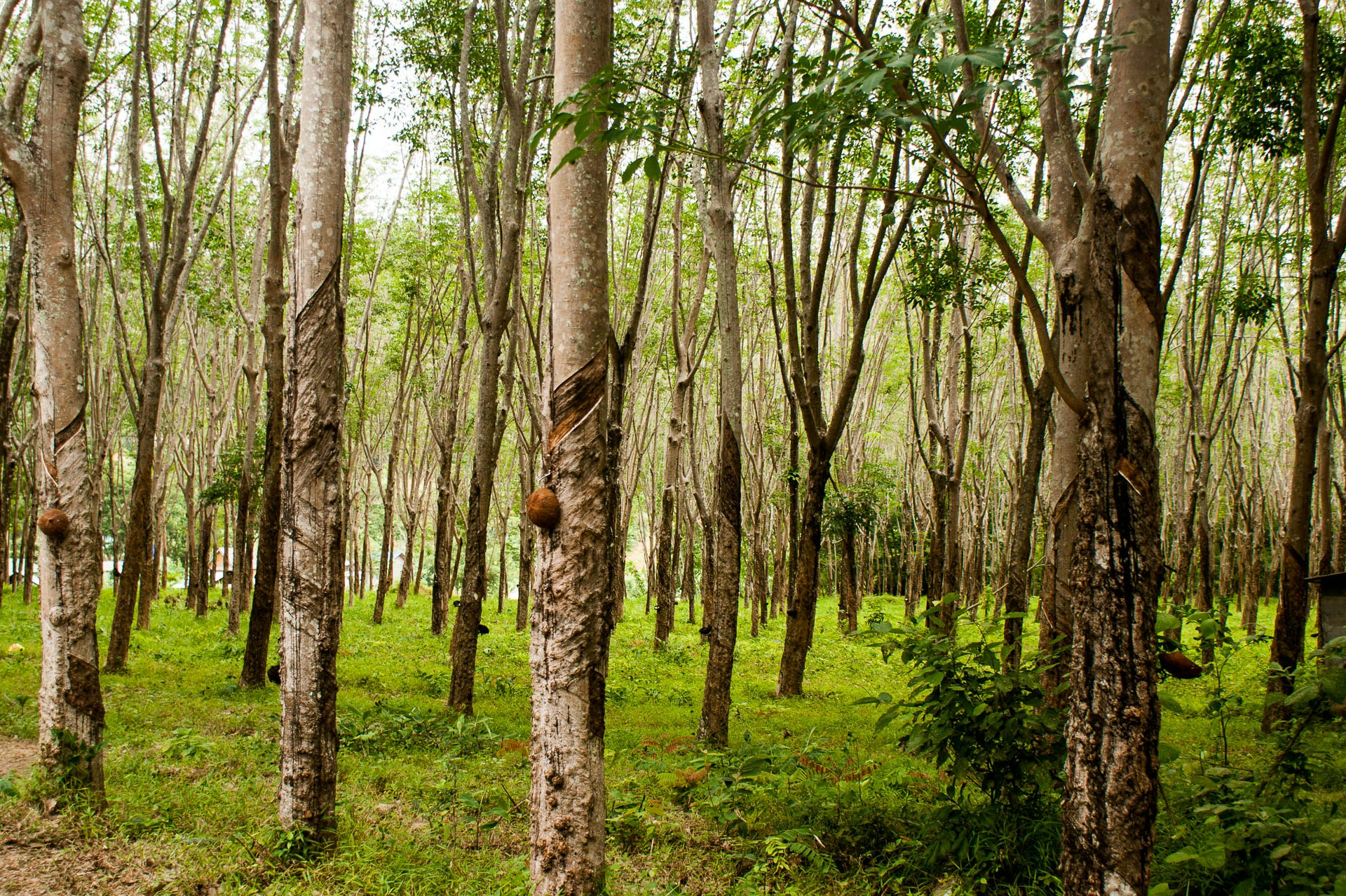 We took the route we remembered from our trip to Kata and Karon, but took a wrong turning, and ended up back at the main road, we took the next left and explored. We headed up a mountain thinking we were going to find the Big Buddha, but we instead reached the end of the road at an abandoned mansion, we wandered around inside, it was ruined but incredible. The views were superb and I wonder what happened to cause the decay.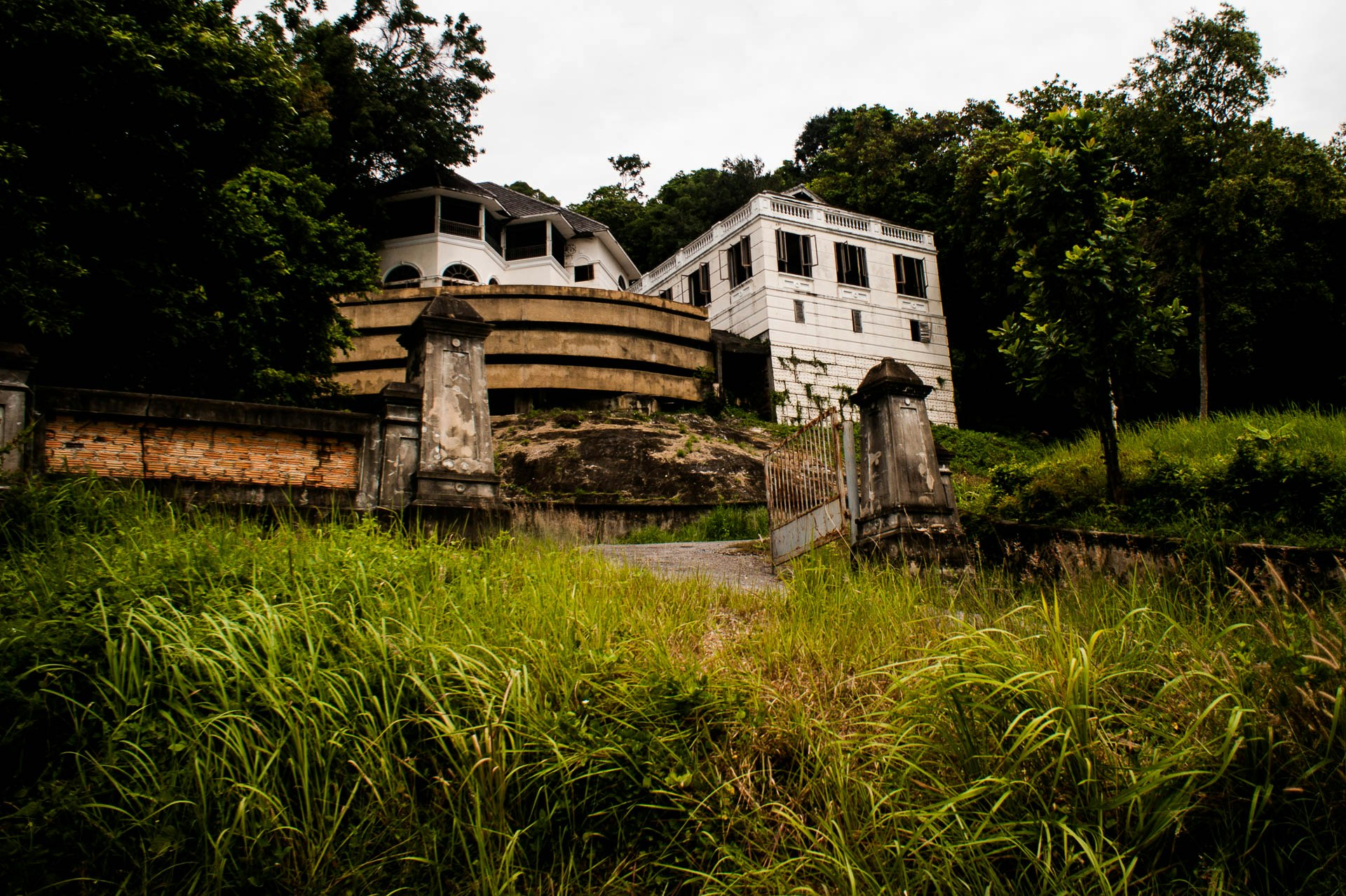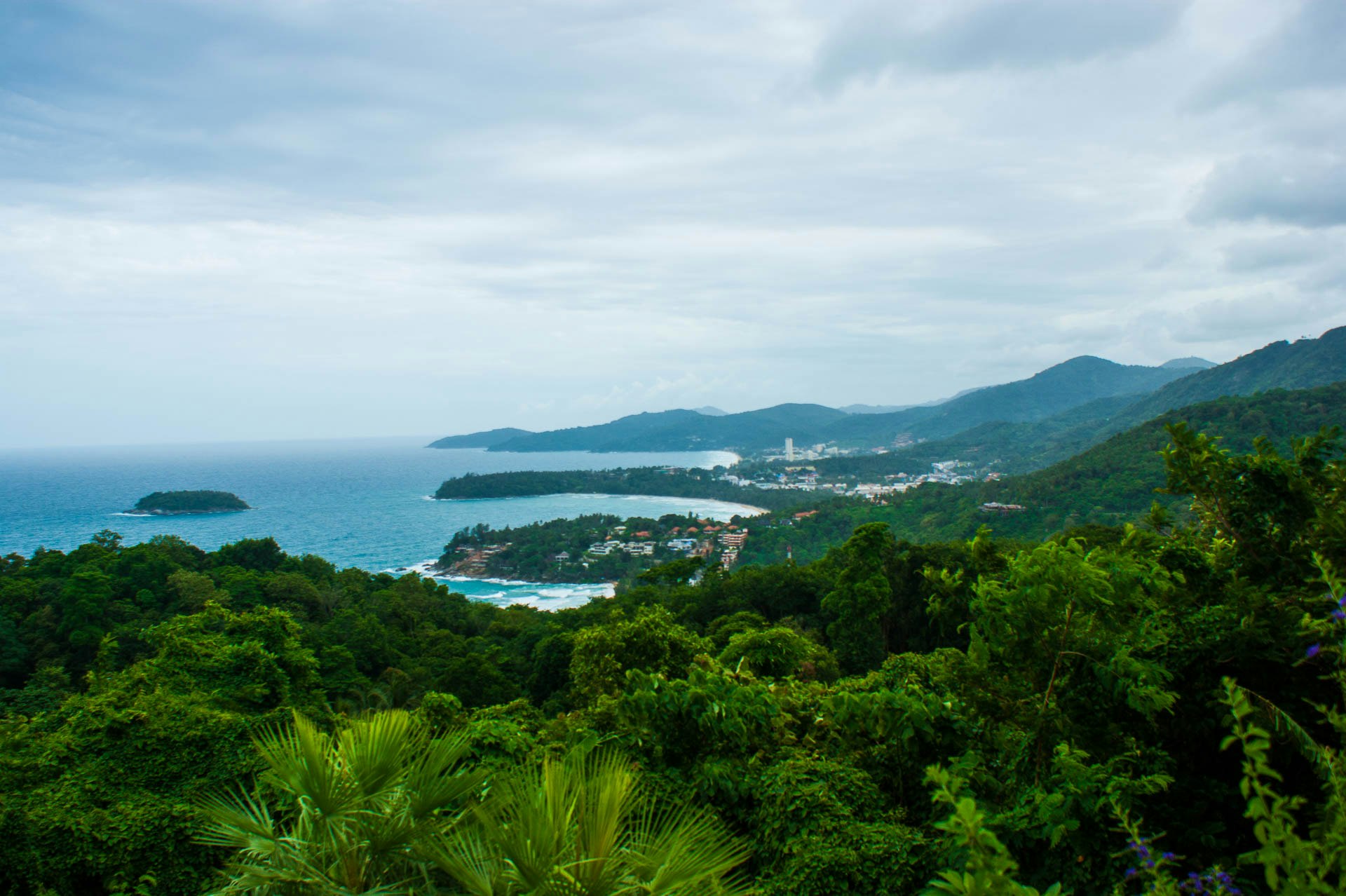 We headed backwards to where we got lost and drove the road, but found no sign of the big Buddha, but we did stop at a view point which was impressive. I listened in to a photographer who had gotten offended by an American dad with his family who had bought a decent Cannon DSLR to be impressive and was complaining because he didn't know a thing about it and was blaming it for being complicated. So she basically lectured him for about 20 minutes on shutter speeds, aperture, lighting ect.
From there, we followed the coast, up past Kata Beach, through Karaon, and turned right and cut across the mainland. We stopped for lunch about half way through at some random cafe in an unnamed town and then headed onwards to the Gibbon Sanctuary.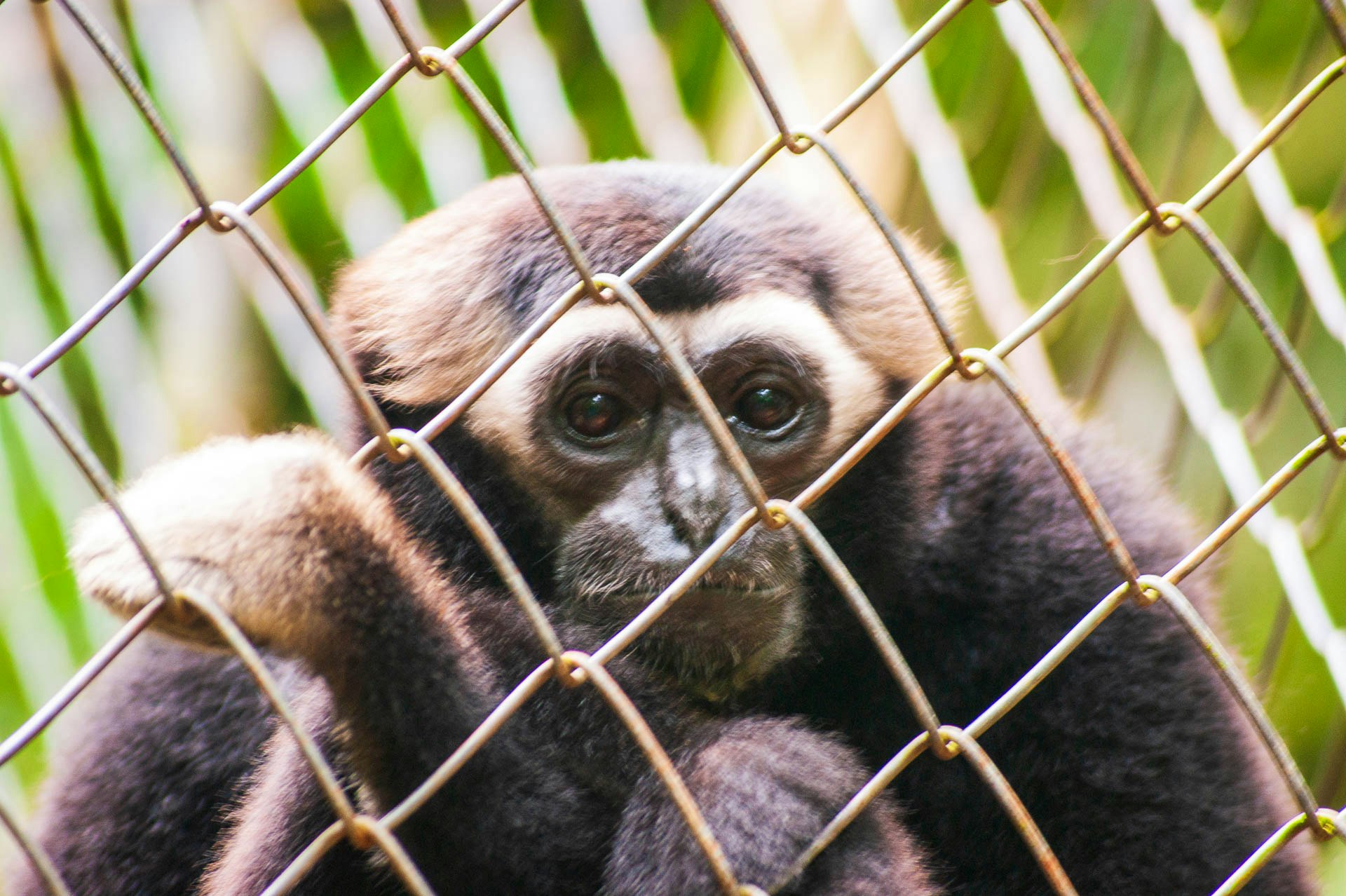 The Sanctuary is inside the national park. The Thai government has decided to tax the entrance that the Gibbon Project is on, 200Bhat per person. None of this goes to the Gibbon Project. There isn't a lot to see there, because the whole purpose is to rehabilitate the Gibbons back into families and into the wild so they don't want them to have contact with humans. There are no wild gibbons anymore, they have all been poached and turned into pets and tourist attractions. Its sad. We got to see a handful of Gibbons who could never be rehabilitated, whether that is because they have been injured like Tam, who only has one hand and one leg, or they have a transmittable virus, or some other reason, they are in cages and you can see and take photos of them. I left a donation of 200bhat to match the toll from the Thai Government. Seriously, what is the point of taxation if it doesn't go to useful locations? I also bought a Polo Shirt.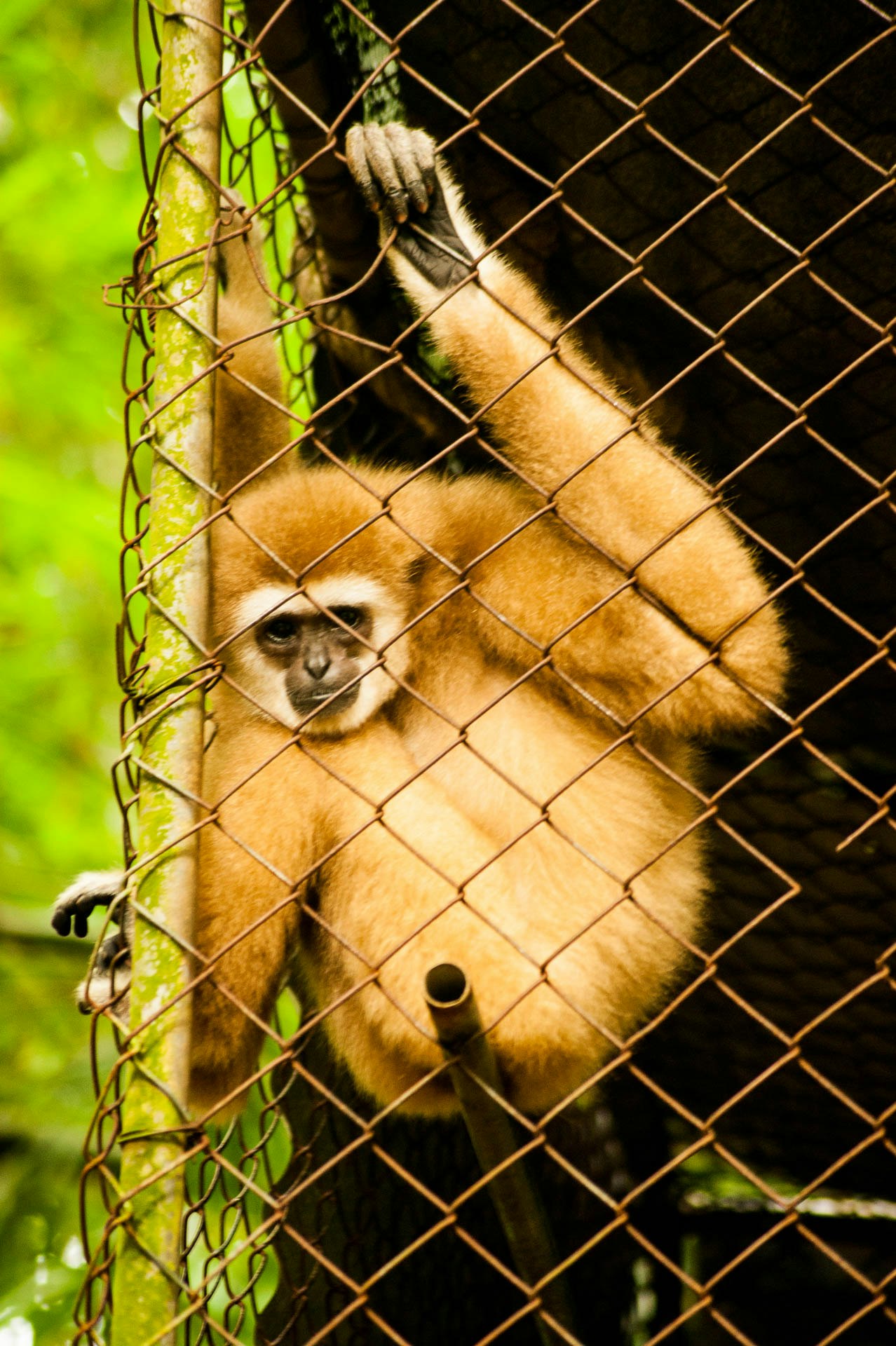 We then walked further into the park to see the Bang Phai Waterfall. I'm afraid its not that impressive. Had a bit of a chat with a guy with a Film Pentax, as he didn't bring a light meter so was asking what settings I was on, told him, but then had to chase him down to say I was on ISO 400! As that hadn't come up. The waterfall isn't bit or rushing, but its pretty enough, but there was unfortunately a bunch of pillocks just getting in the way so we gave up...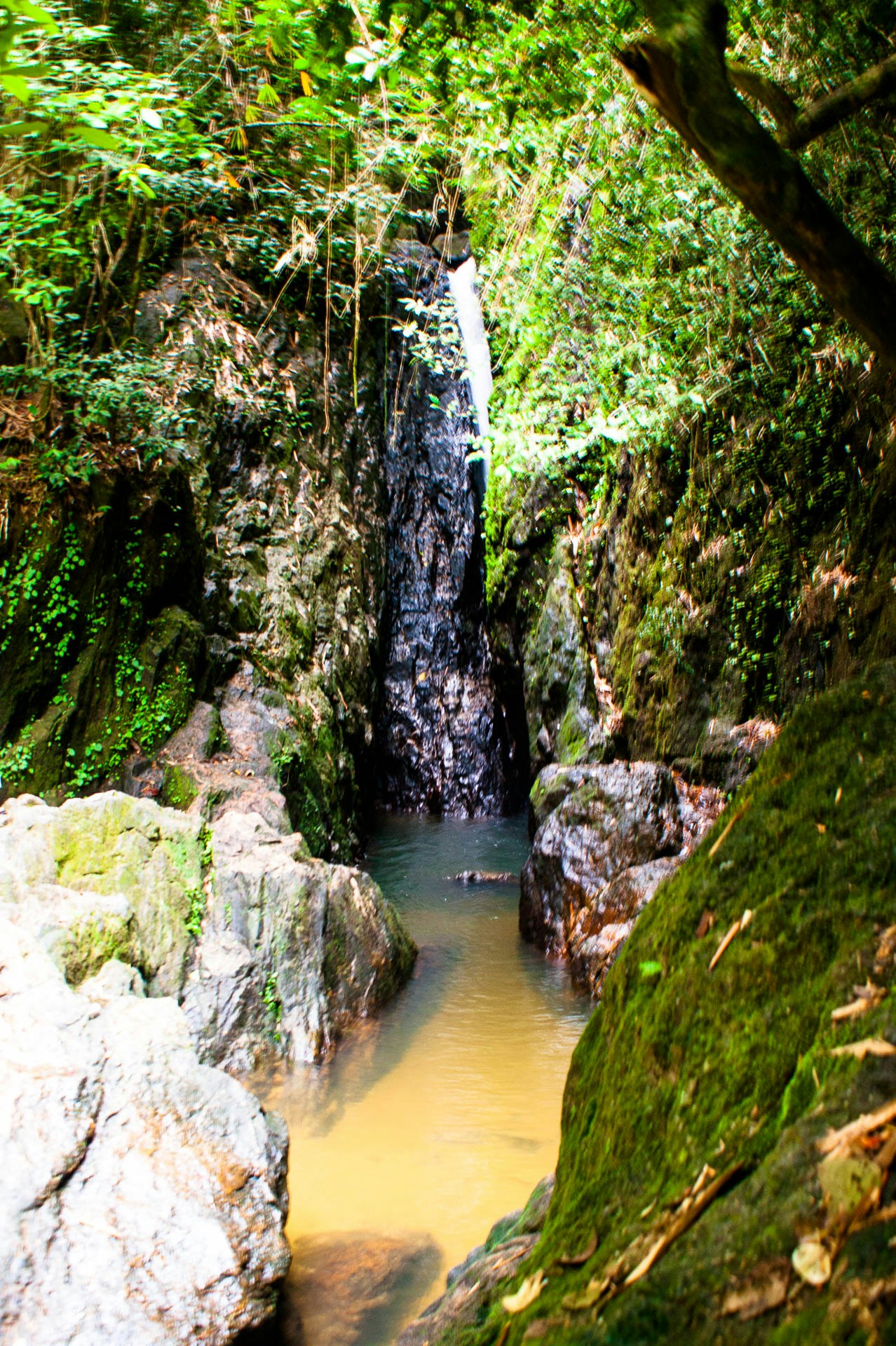 We remounted our bikes, and the Wolverines headed off, and were immediately caught in a torrential downpour. Unwilling to drive in such rain, we pulled off into the 'Nature Cafe' just outside the park. Lovely two story place, which afforded lovely views and had received rave reviews. Had an iced coffee and waited the rain out.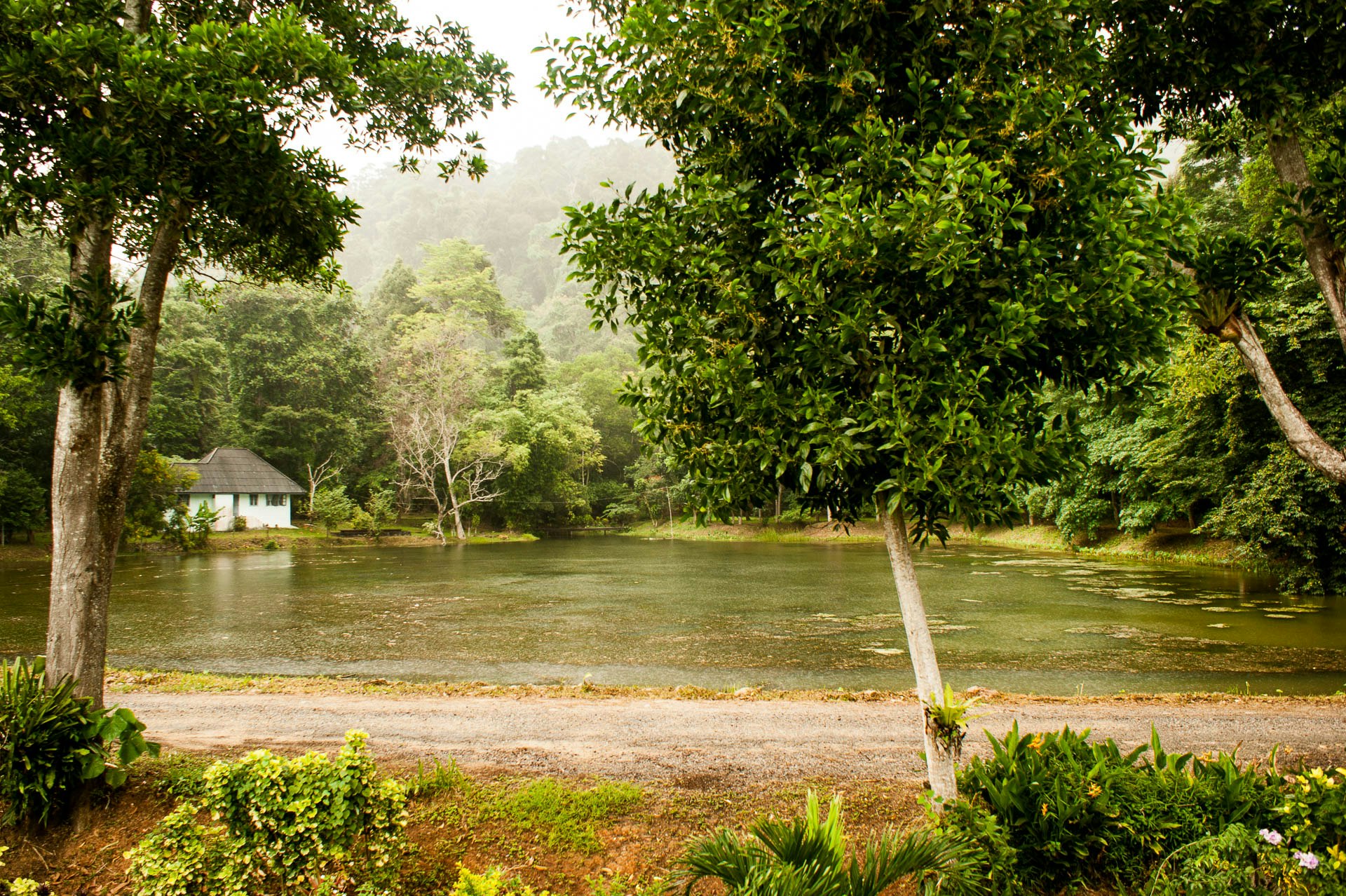 Once it had calmed down, we headed south on the main road, skirting the outside of Phuket, but driving through busy three lane traffic, it was a bit manic and on more than one occasion, I suspected I'd lost my associate behind me. Never did, and we even managed a quick stop in Wat Chandon, which was pretty impressive. We also spotted the turnoff for the Big Buddha, but lacked the time to go.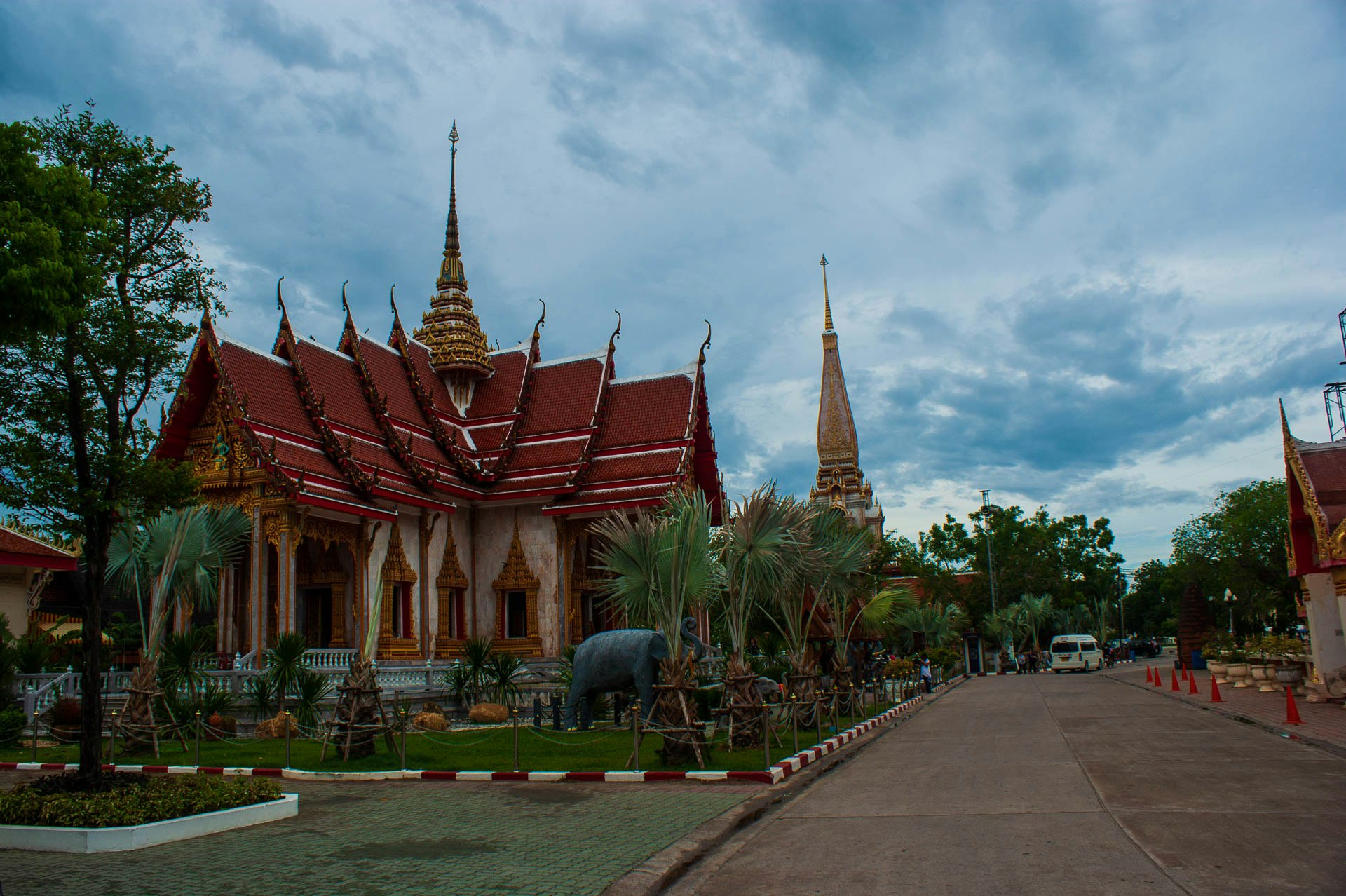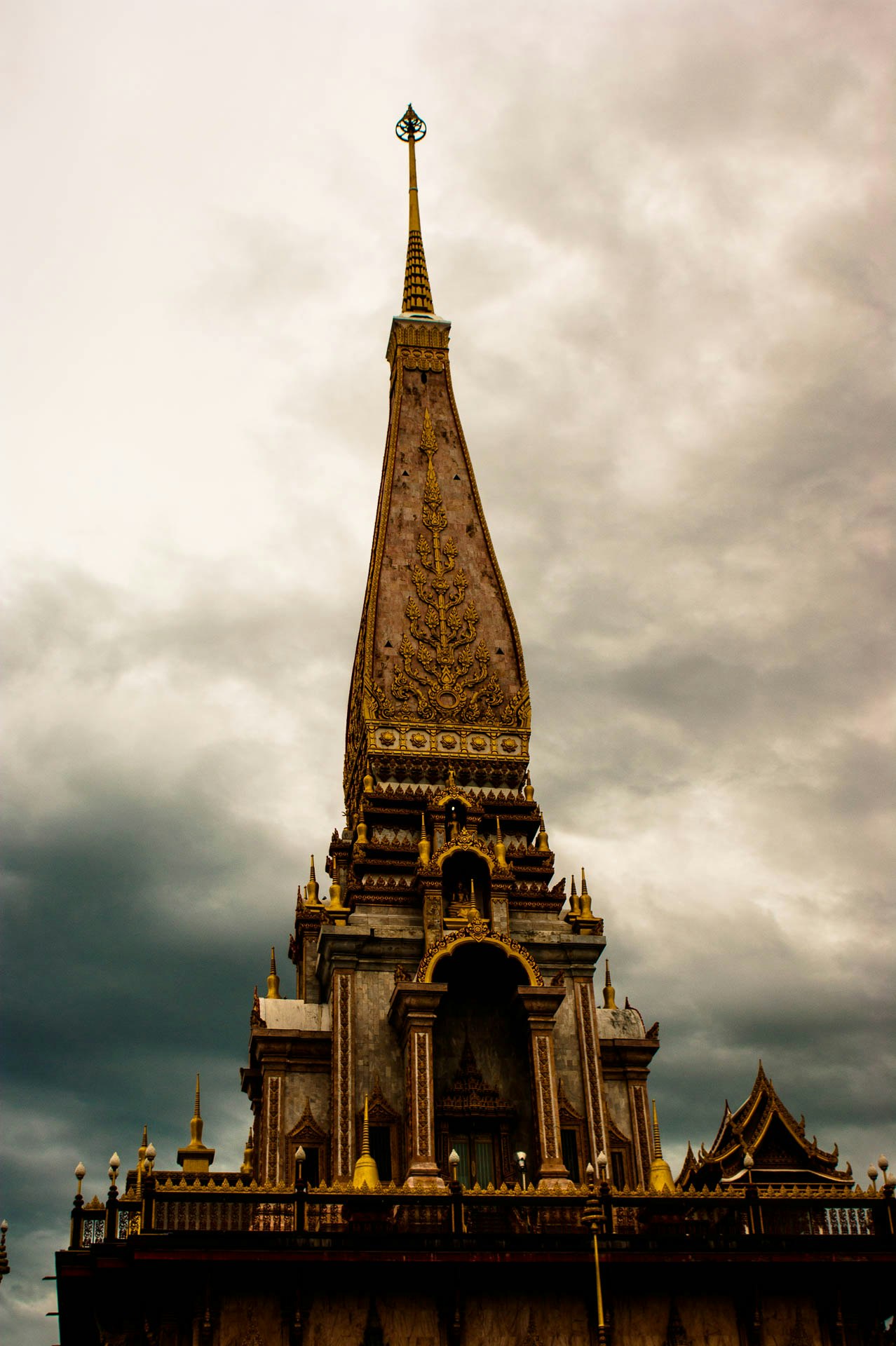 Down the coast further, past the hotel and round Rawai beach, with a short stop to take a look at the extremely low tide! We then journeyed up the Promthep Cape where we were due to meet the others. They'd arrived earlier and found a great table overlooking a small island which would give a beautiful view of the sunset at the most lovely spot in Phuket. Unfortunately, once again, the day was overcast and the sunset was more than a little disappointing. Fortunately, the food, friendly cats and beer redeemed the evening.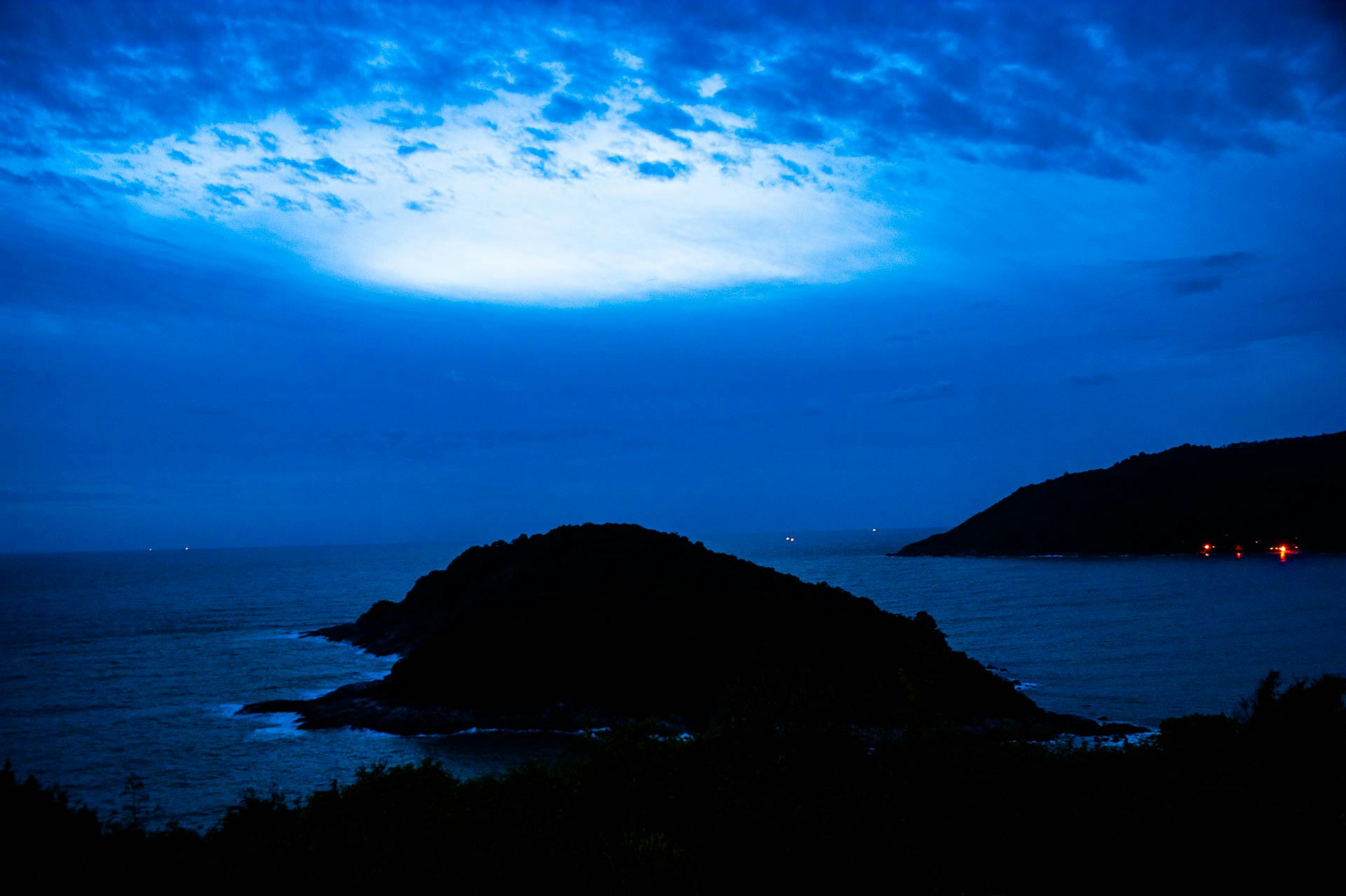 We called into the festival at Rawai, and wandered through the various stalls and things for a while, which was interesting in how normal it was. It is also worth noting that Thai Bouncy castles are way better than the English equivalents I've seen, they had ramparts, separate areas, doors, windows, slides! They were quite impressive.