The road was a highway up to Fenis, but it cut through beautiful landscapes, and during the last 20 kilometres through the Aosta Valley, we saw many castles perched on the hills. One of the hardest things on a road trip is choosing not being able to stop at everything you see that is worth exploration. We had a castle in mind and to stop at one of these on a whim would have been to miss out on Castle Fenis.

​Unlike the other castles we saw, Fenis is on a small hillock rather than a high peak. It was a residence and display of privilege rather than a place of strategic or military importance. The parking was quite a long way from the castle, but once we found it and ate our sandwiches in a sweltering car, the walk wasn't too bad.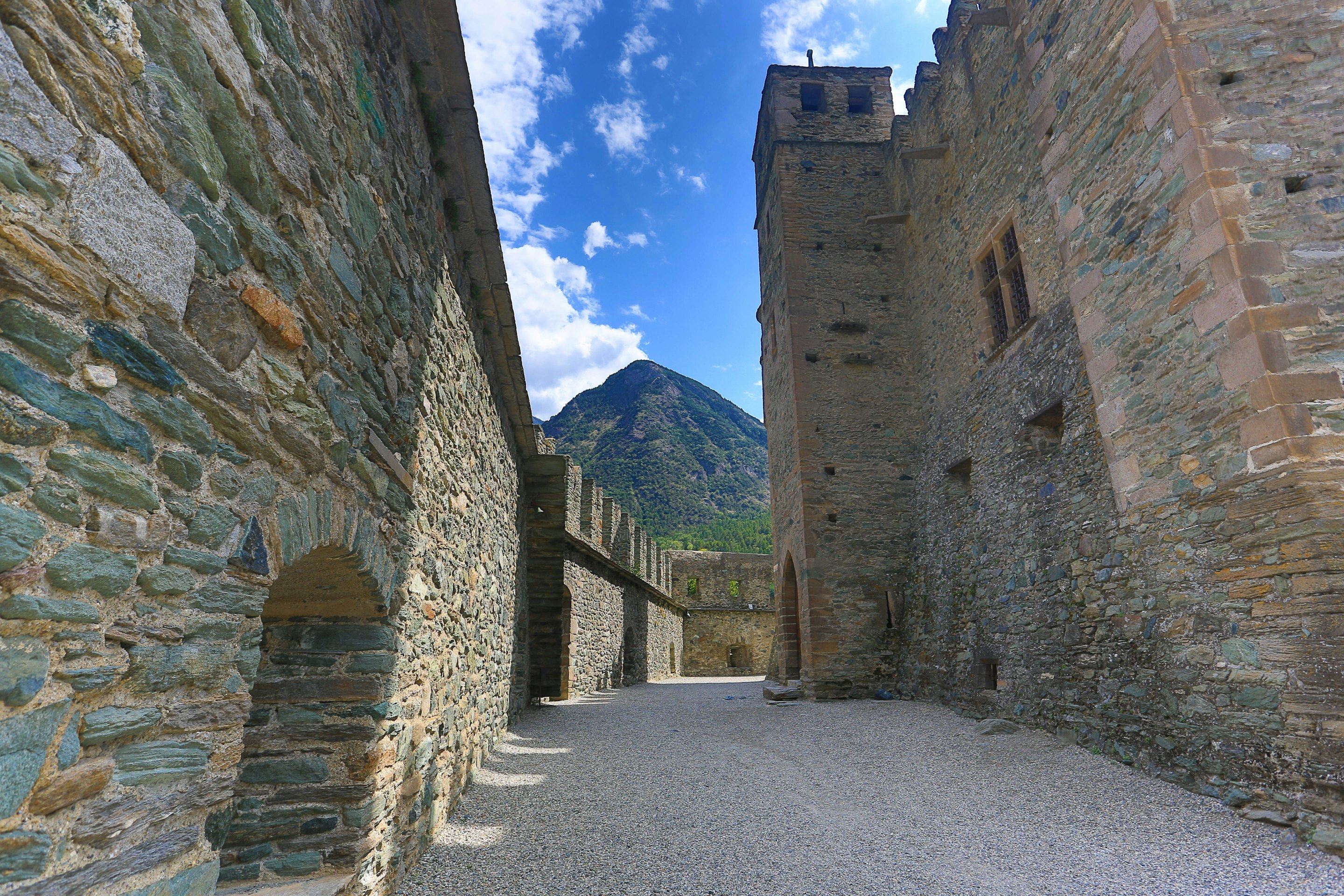 It was only a short wait until the next tour. You can't explore the castle on your own you have to follow a tour around. The tour is conducted in Italian, and so my friend and I spent an hour nodding thoughtfully to words we did not understand at all, but regardless we were able to see the inside of the castle.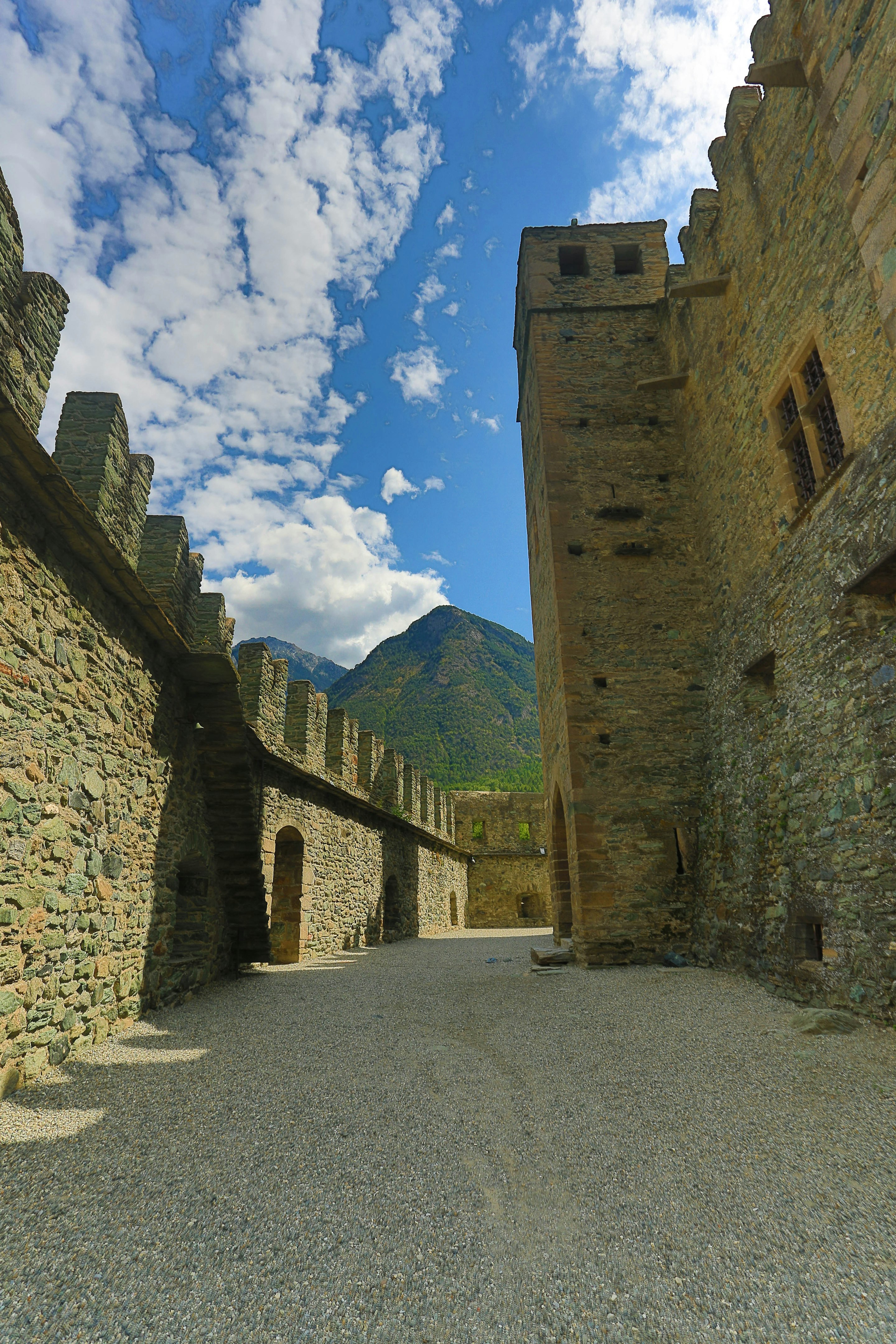 The castle itself is impressive, having been there since the 14th century. While only limited areas available to visitors, and it is comparatively small, you get a strong sense of the place. Original furniture and fixtures decorate the venue as much as possible, giving the place authenticity that can be missing with more commercial sites like Warwick Castle in the UK. Getting good photos was hard as we travelled in a group and could not wait during the tour move don. Several members of the group also had high-end cameras, and they politely stood to one side for me but didn't realise I had a wide-angle lens and they were still very much in the shot.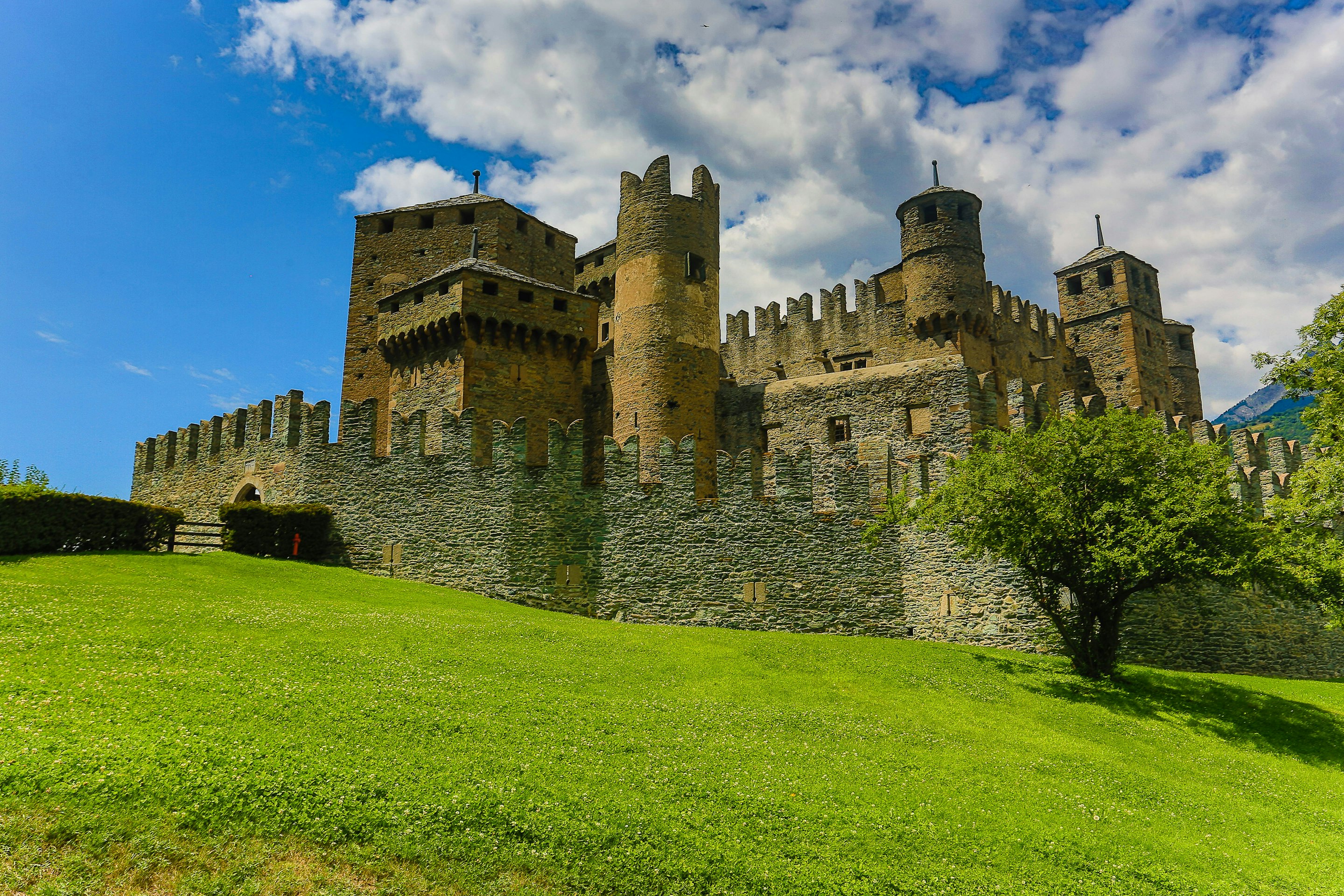 After exploring the castle, we stopped briefly in the taverna/gift shop for a drink and to use the bathroom. I also tried to talk my friend into picking up a pair of long swords to settle any disputes on who was driving next, but he was not agreeable to the idea and pointed out the loser may not have enough limbs left to drive well…