At 4:30 am, my alarm blared, and I leapt up, got dressed, ate, packed lunch and was ready to go about an hour before I was supposed to be. Perhaps I was a little excited. I'd come prepared. Waterproof jacket, fingerless leather gloves so I could use my camera to protect my hands in the forest, a bandana to keep the heat in and a water belt. Naturally, I also had more than a few kilos of camera equipment.
The rules for seeing Gorillas are very strict. There were four families in the area we were going to; each family could be seen by one group of a maximum of eight people per day for one hour. Four of the original five people on tour were in the same Gorilla family, and the fifth person could change with a very nice newbie so the original group could stay together.
Normally, due to the volume of people who want to go, a tour group ends up split across three days, with only a few people in each family. Still, because of the Ebola outbreak, several people had cancelled, and so we were able to all go on the same day, meaning our two remaining days would be spent as a group.
It was a two-hour drive to the entry point, where we met our guide, who asked me if he had taken me on this trek before as I looked familiar. It was then another half hour to the start of the trek.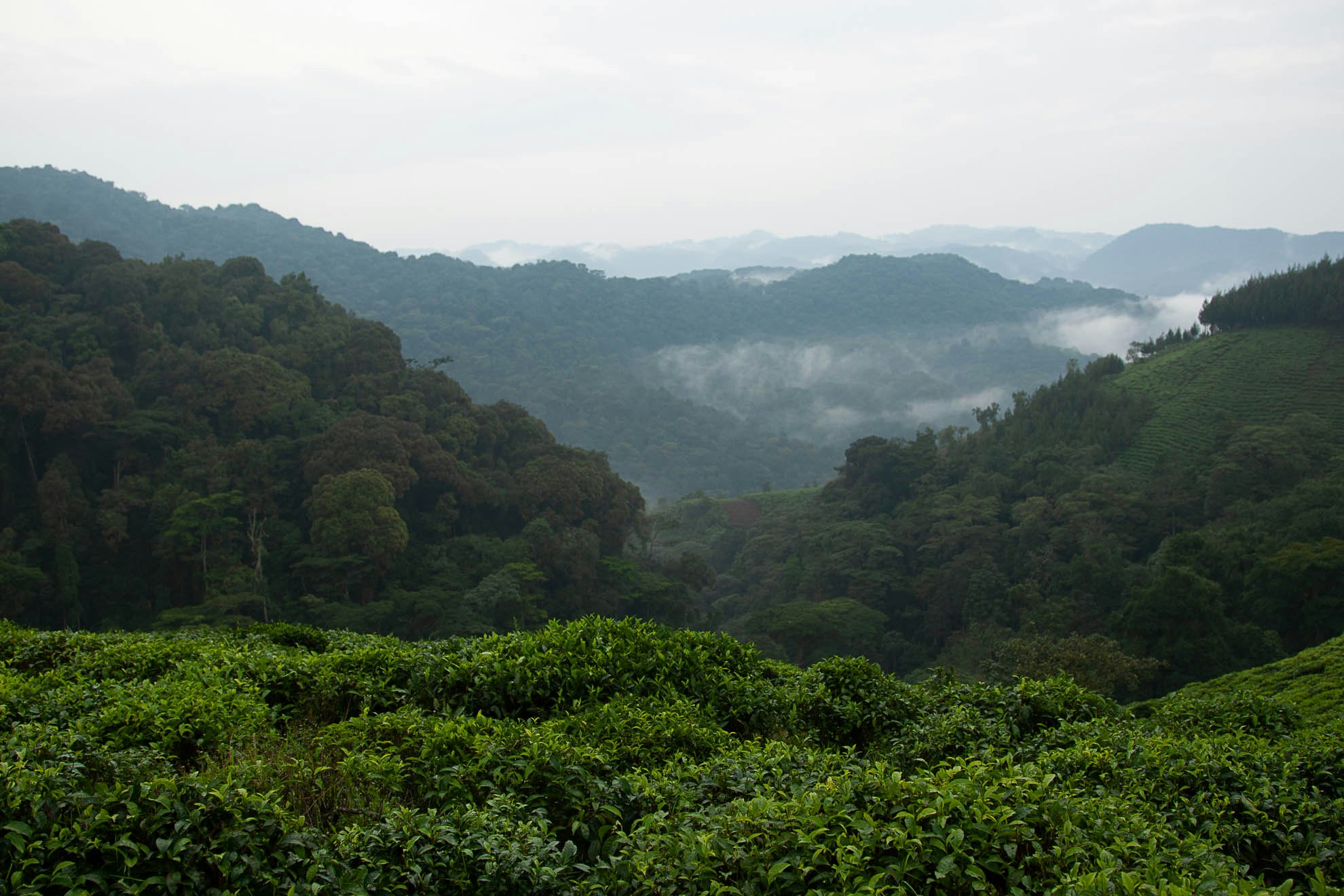 We all turned down porters and carries our own gear but accepted the hiking poles, well, hiking sticks.
I was fortunate. We only had a one and a half hour hike to reach the Gorilla family, but it was steep and very muddy and very humid. All my carefully prepared gear came off, and even the shirt I was wearing became unbuttoned and dripped with sweat. It much has been an unpleasant sight for everyone. I became very aware of the fact that, unlike Nepal, I'd done little to no preparation to carry all this camera gear for any amount of time, and I ran very low on water.
But we found the gorillas!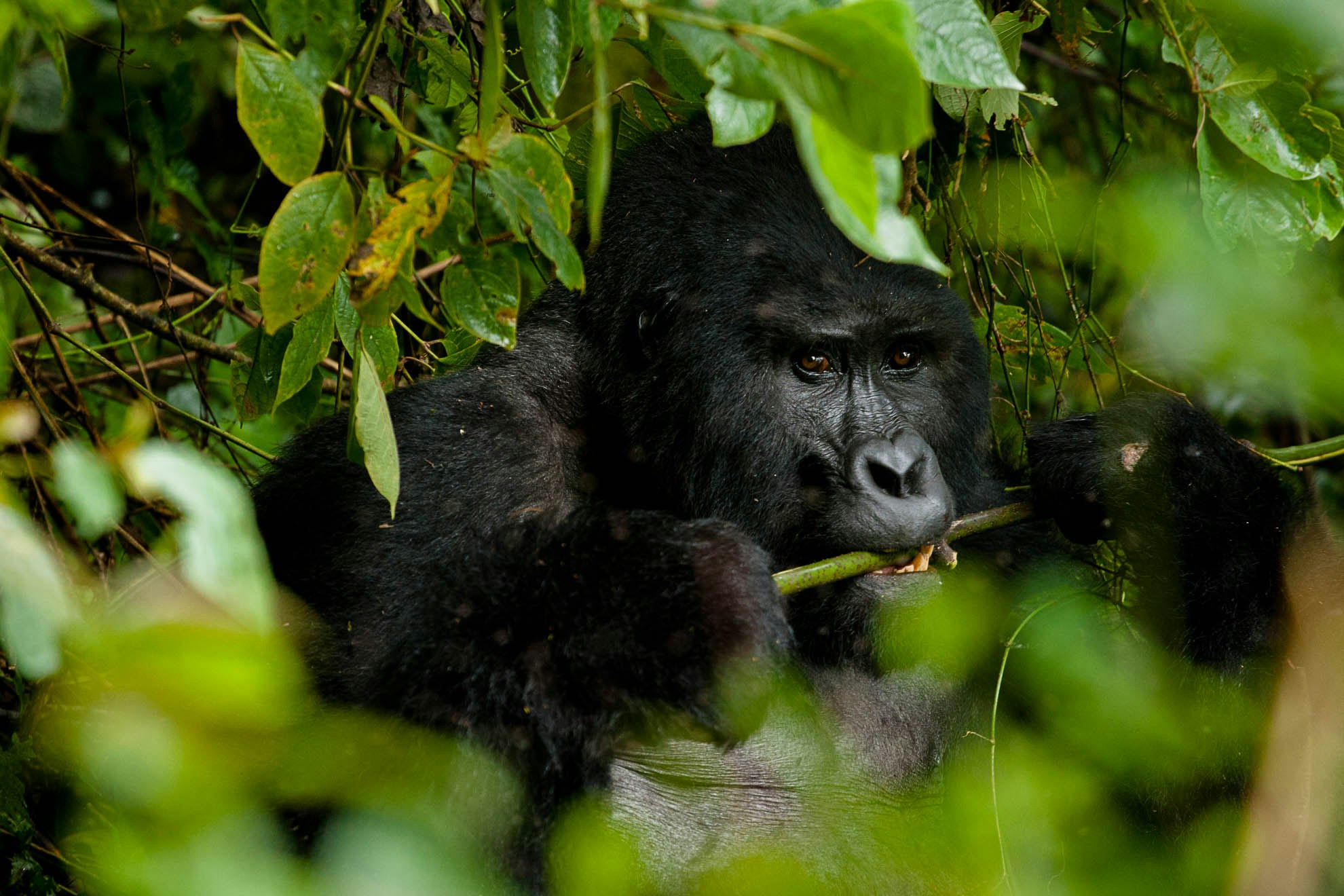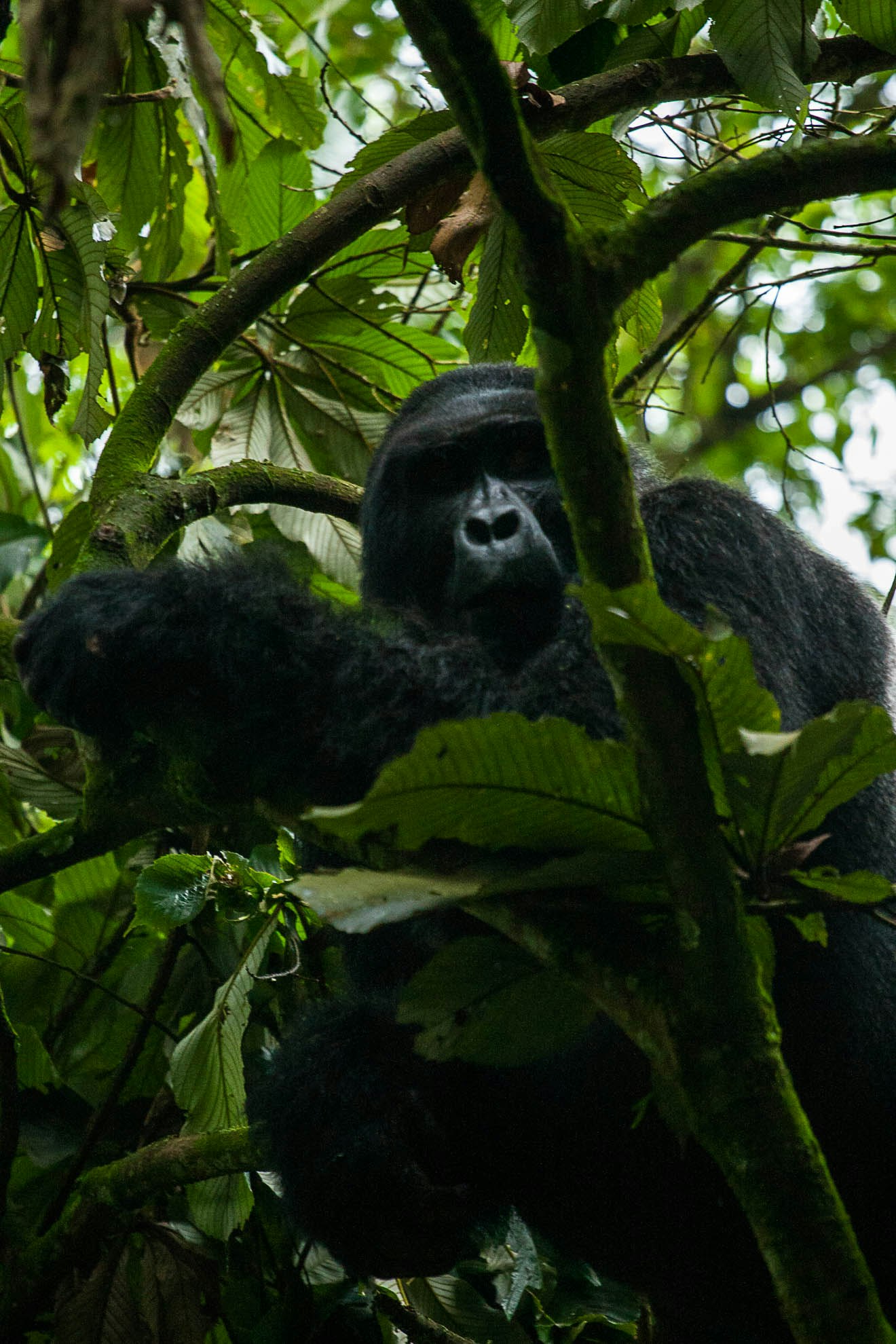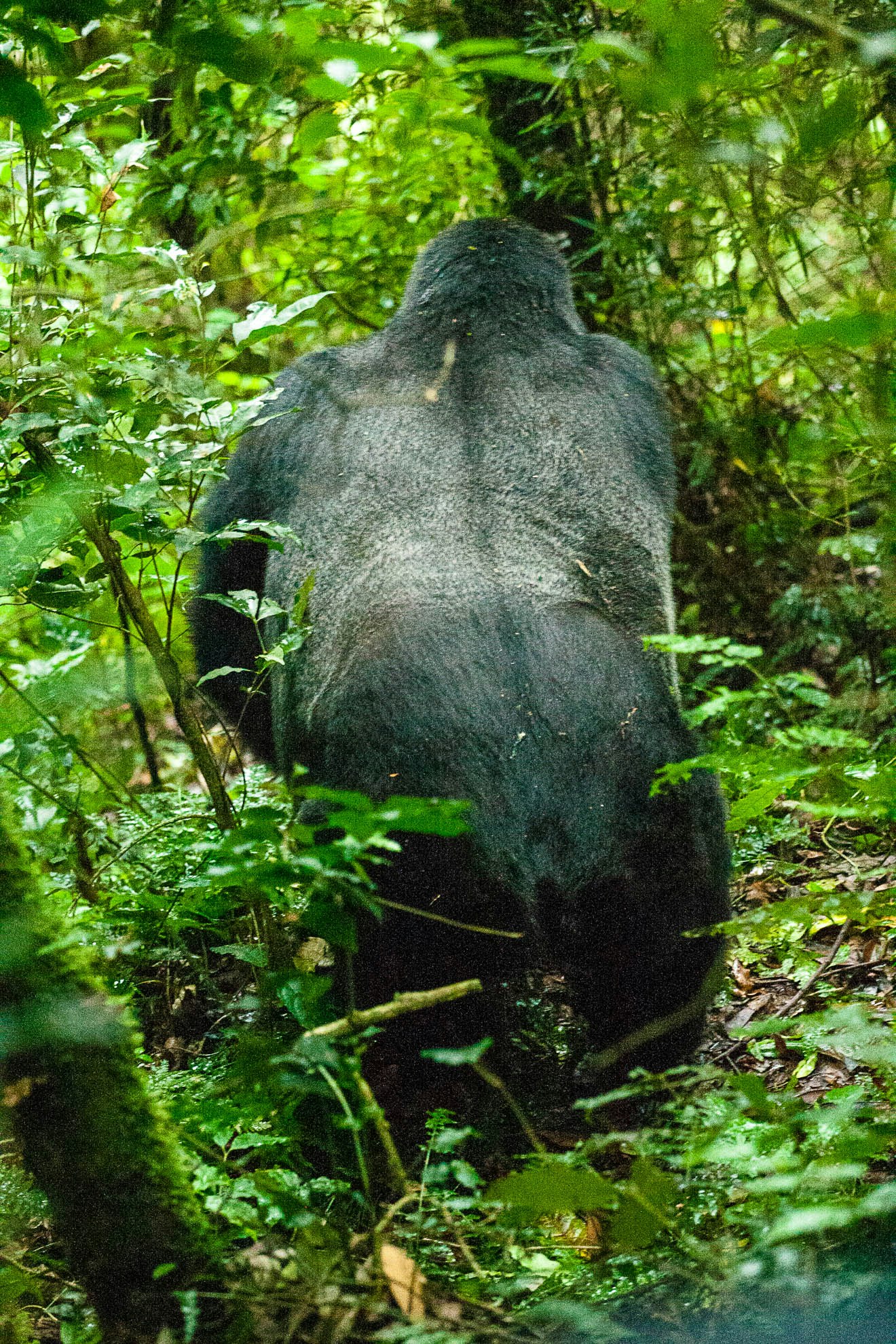 It was amazing, we saw a silverback, who was so relaxed about how close we all were, just went on eating, as well as two young males and a mother and baby up a tree. The baby was so human, scampering around in the branches. The mother climbed higher up, and the whole tree collapsed on them. They were unhurt.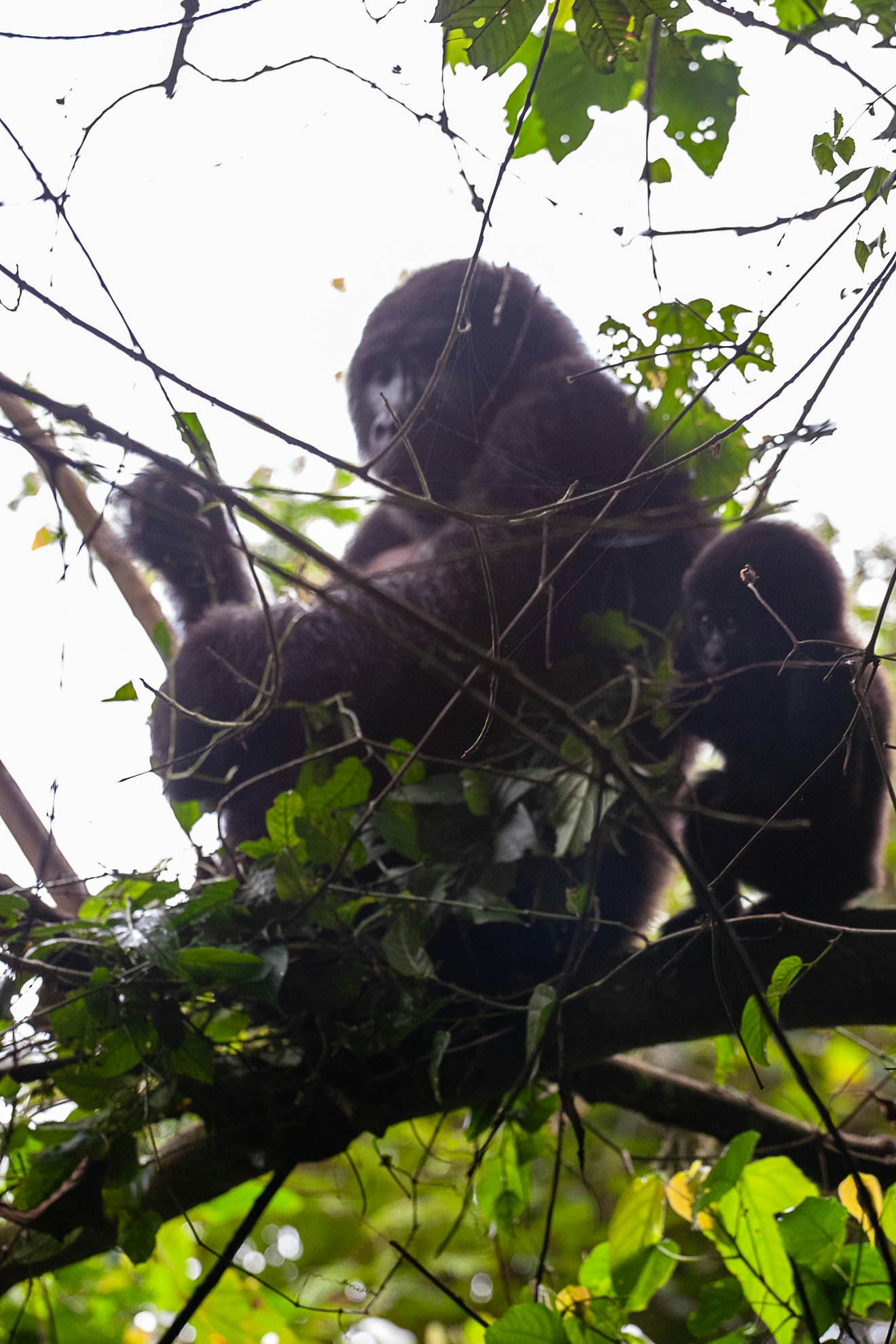 The way back was easier, and the views were great. When we reached the road, I asked to keep the walking pole, as we'd been through a lot and it would be a nice souvenir. I was told I could but then had it stolen from the car by one of the guards whilst we collected our certificates.

On the way back, we stopped in town for a little shopping and to get money from the bank. I also picked up some red wine for my star gazing friend as I assumed she'd want it after a long trek but had not been a fan of the crowded corner shop and its chaotic mob approach to payment.