The boat trip is good, but the weather is a problem. Rain forced me downstairs into the bar area rather than the top, and the photos won't be as good as the light is poor. Amazing mix, and I'd be tempted to stay high up on the northern side in the fashionable areas with more nightlife and travel down in the morning by tram.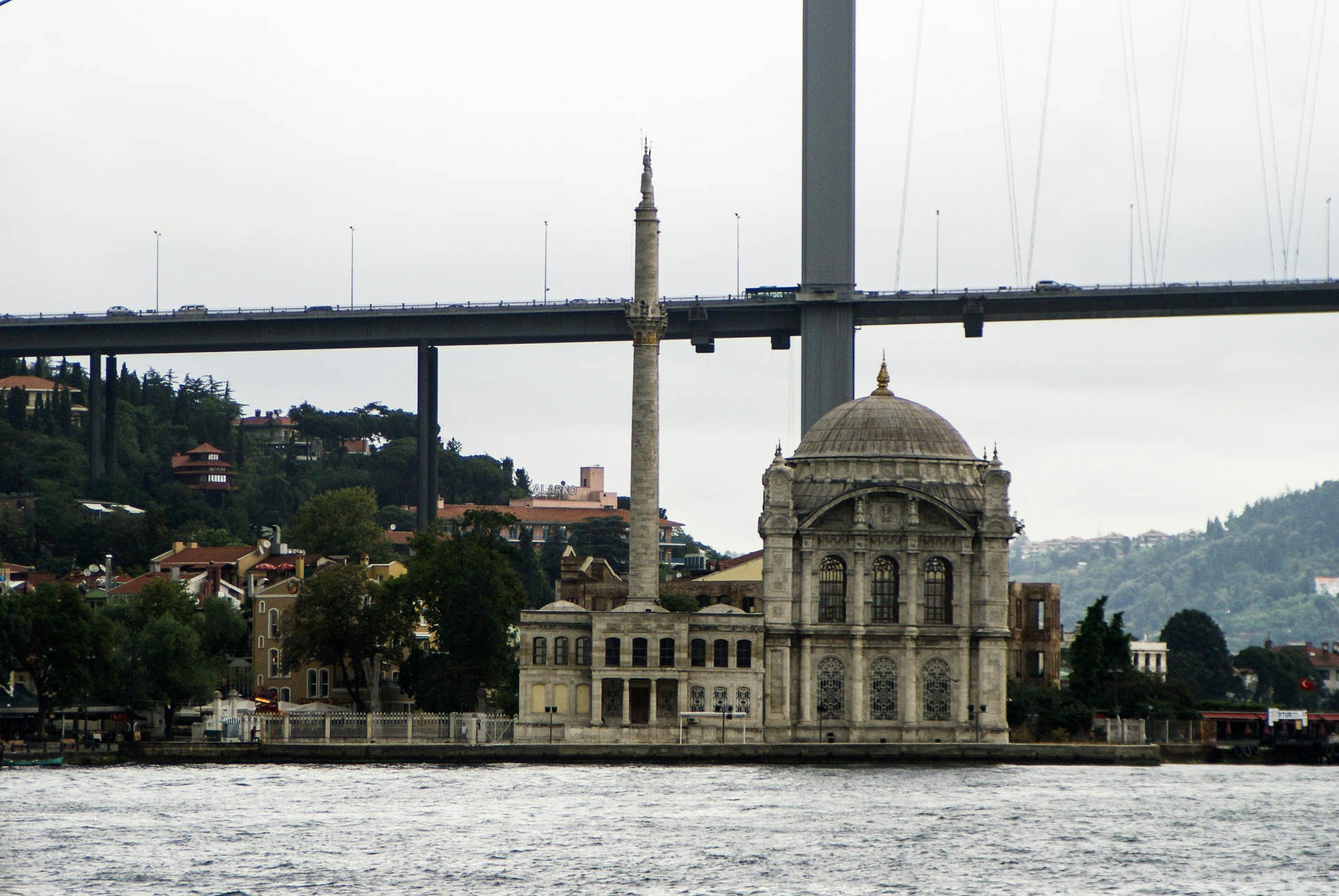 It was at this point that the boat broke down we were drifting aimlessly in the Bosporus, unable to turn.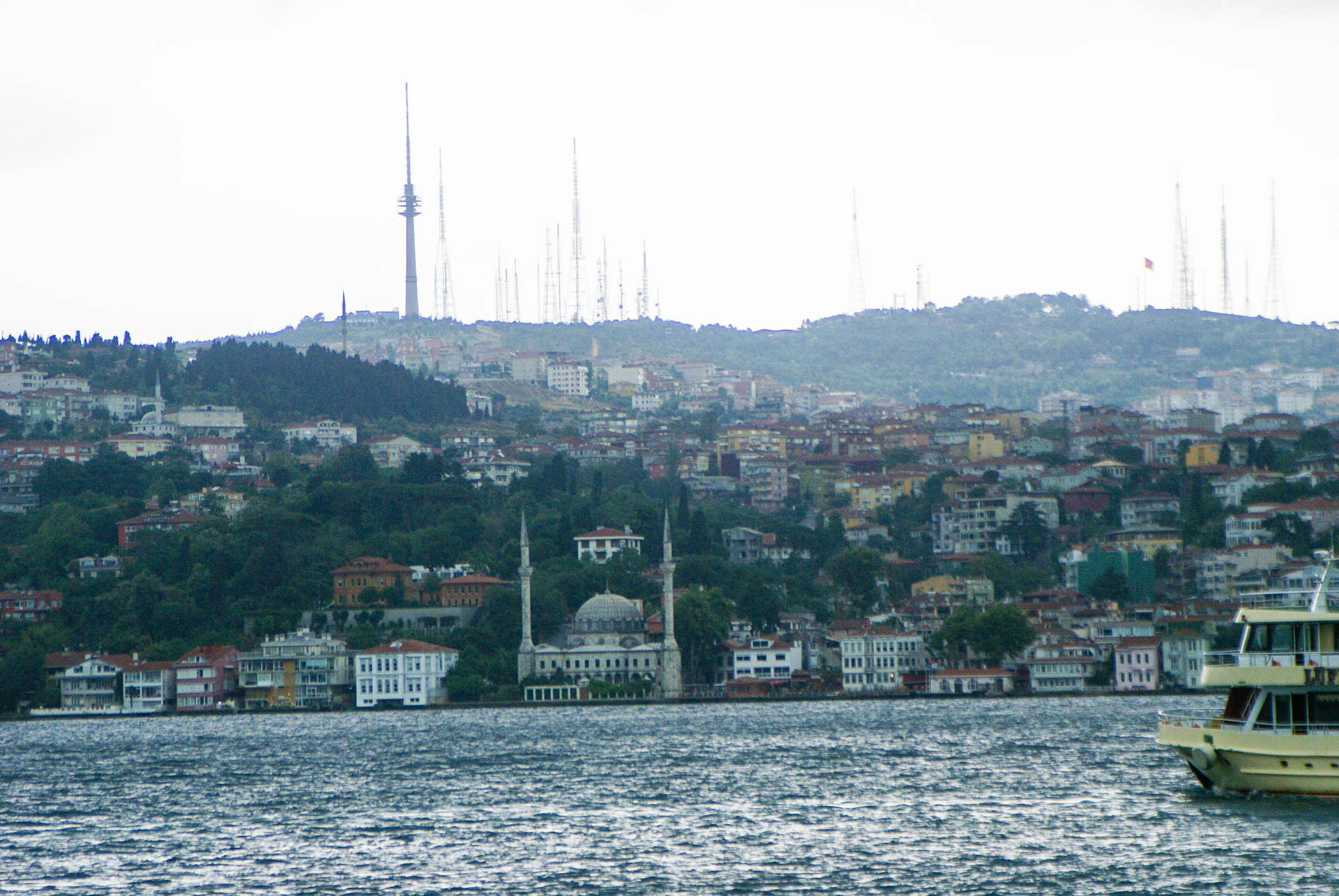 It's a slow tow back it seems, not sure how this will affect the tour, as the boat is broken! Hopefully they will provide a replacement and just continue.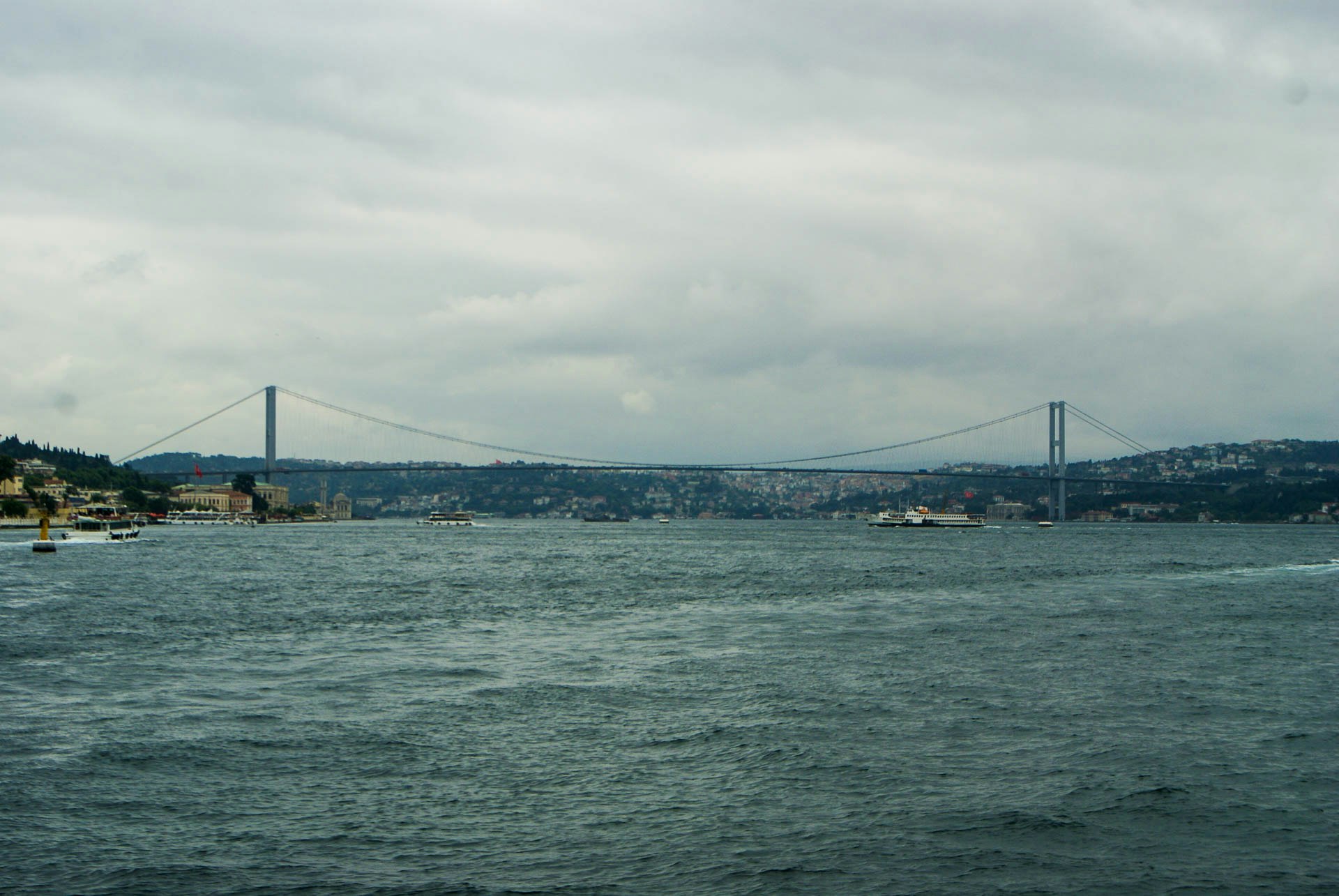 We are going to a fashion shop for tea as a bonus for the boat breaking apparently. Models are for looking at, not touching we are told.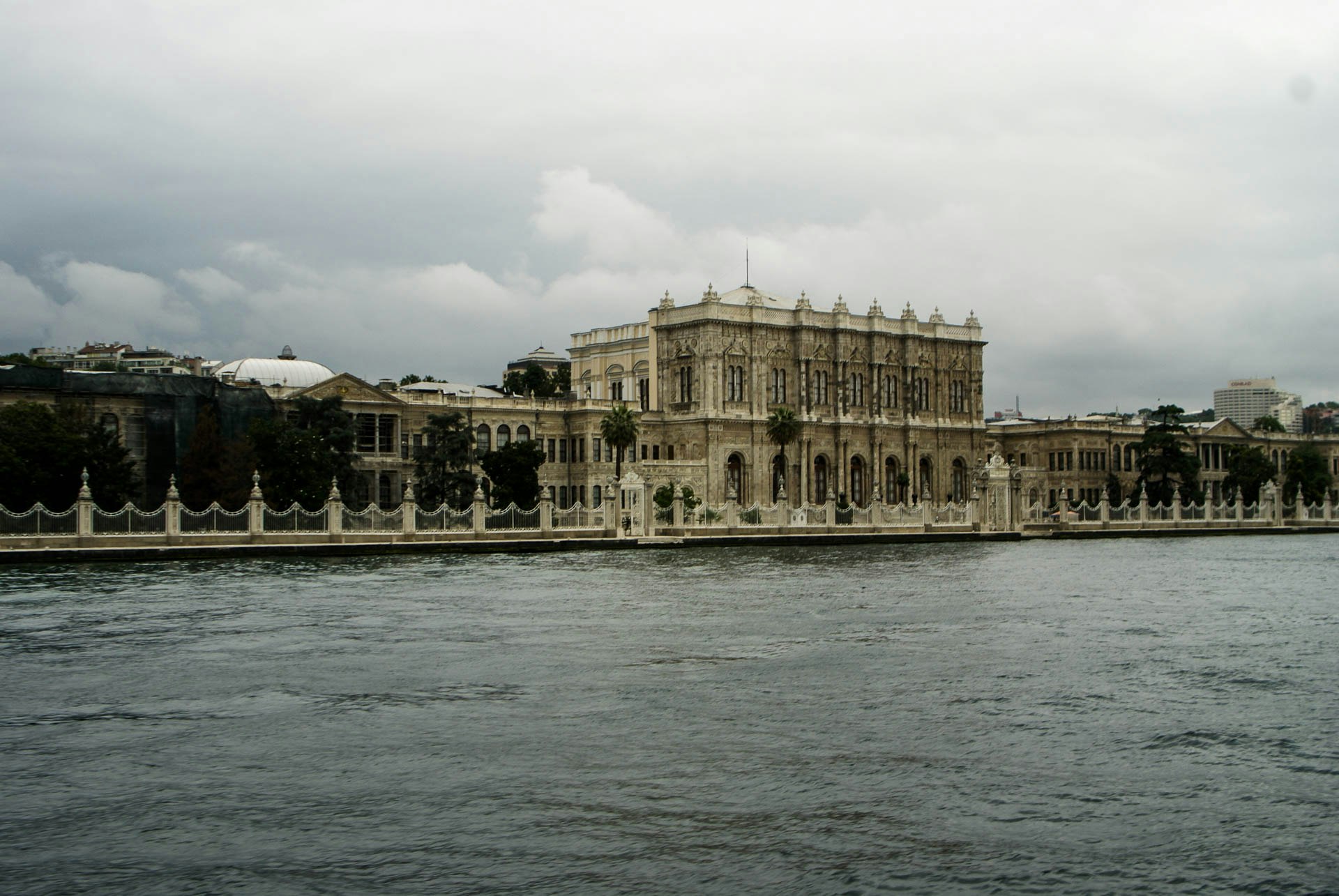 Raining a lot right now. Luckily the camera bag has a waterproof cover you can pull over, as I wouldn't want to replace my loaner camera due to water damage! I will be buying one of my own though after this holiday!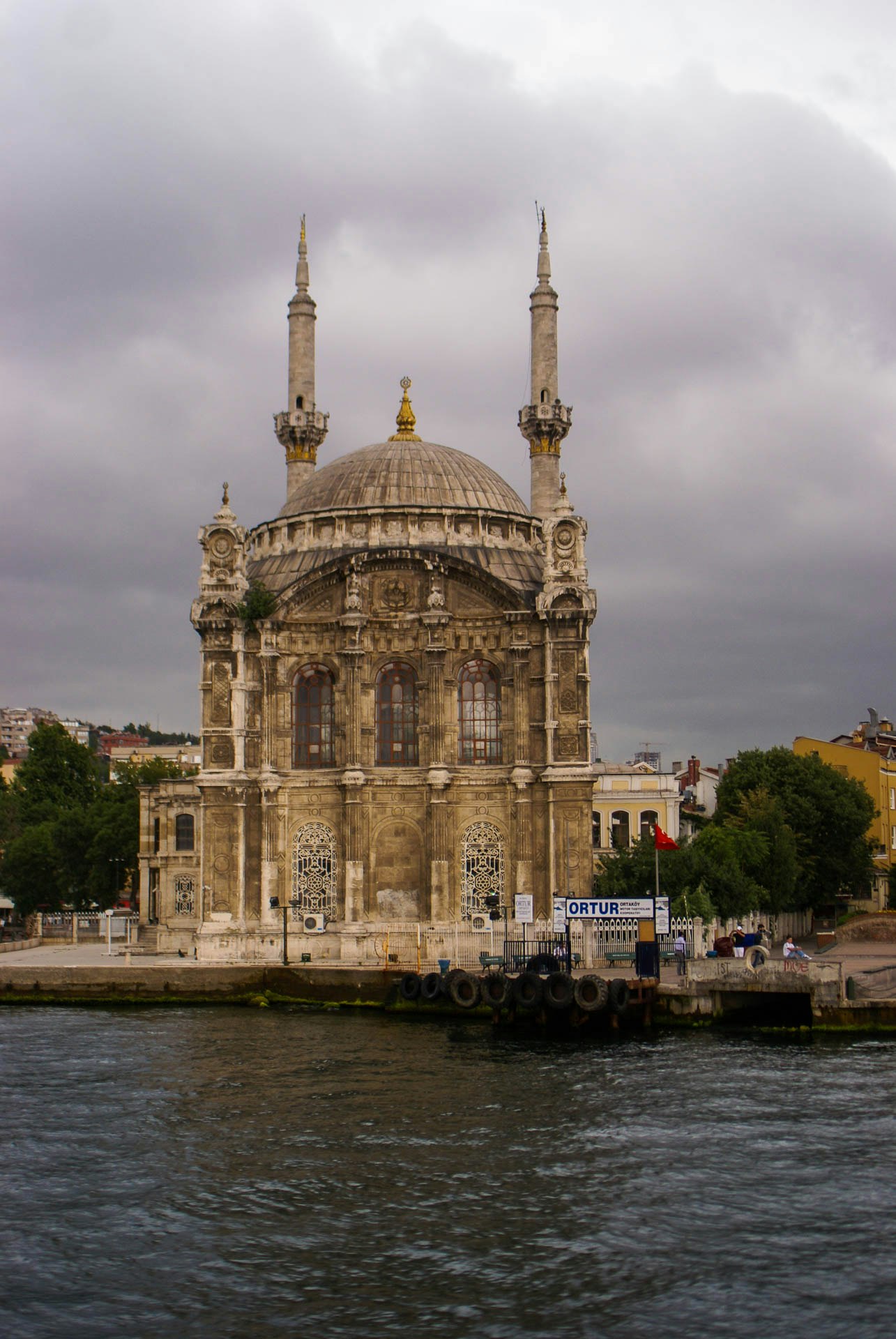 We are also getting longer at the Dolmabahçe Palace. Probably worked out for the best considering the weather meant we couldn't be on deck on the boat.
We were treated to a fashion show at a leather factory, but the prices were crazy. The jacket i liked, 3/4 length and soft, soft leather was €750!! It would be cheaper in the UK.... Don't think anyone bought anything!
After the fashion show, there was lunch, and we were taken through back alleys to get to the rear entrance of a restaurant. Food was OK and plentiful and i got a free beer, so its all good!