Bohusleden's hikes run from Lindome to Strömstad in twenty-seven sections of an average length of 12.6km giving a total of 340 kilometres. Over time, I have been exploring parts in one or multi-day hikes.

The fantastic website Bohusleden Hoodin gives a variety of information about the Bohusleden trails.
---
The route goes through varied and sometimes dramatic countryside, through dense spruce woodland, along steep cliff-edges, past lakes and through an old rural landscape.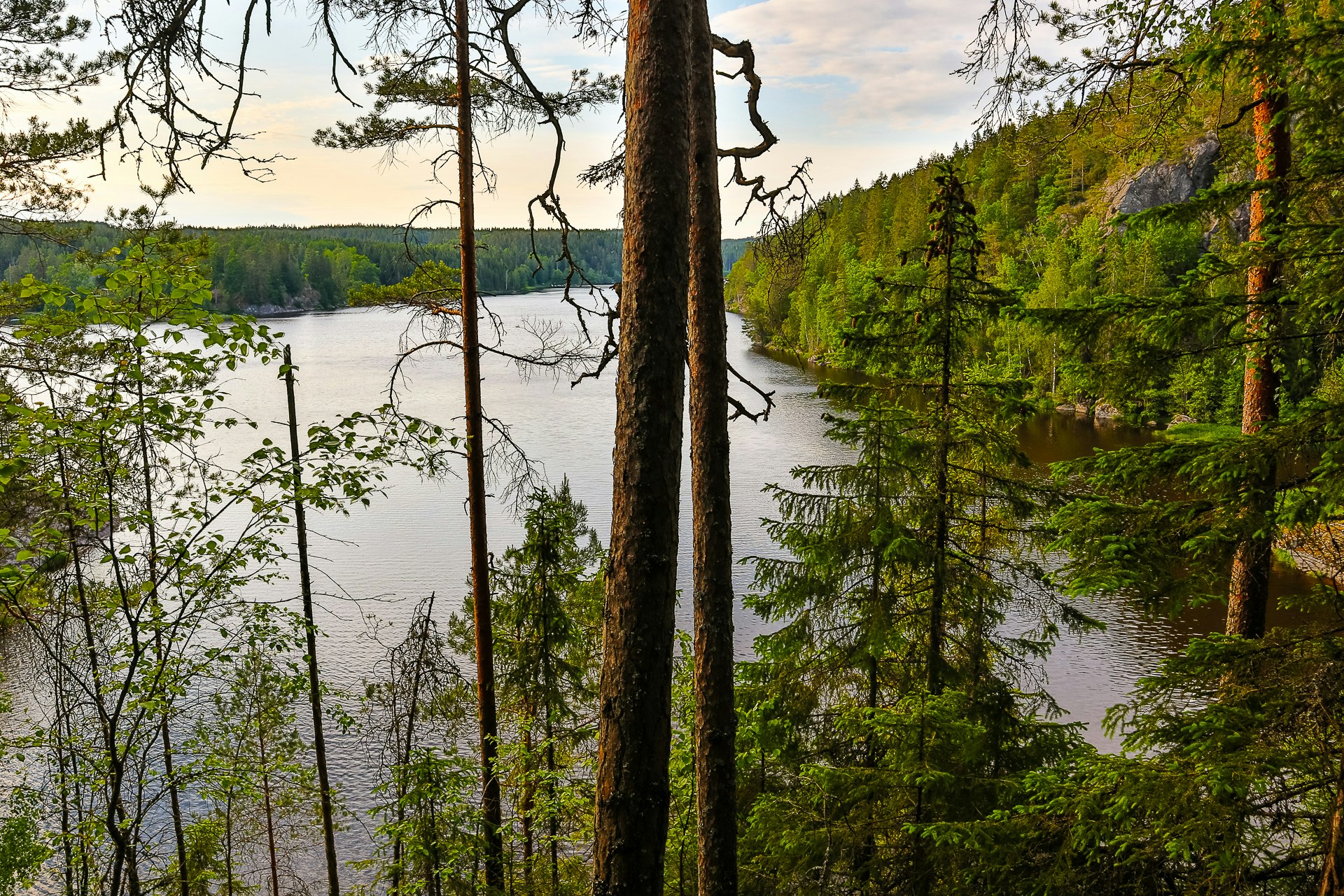 ---
Trail Information
A relatively long stretch of 17km, it has a difficult rating, mostly for a moderately hilly number of uphill sections.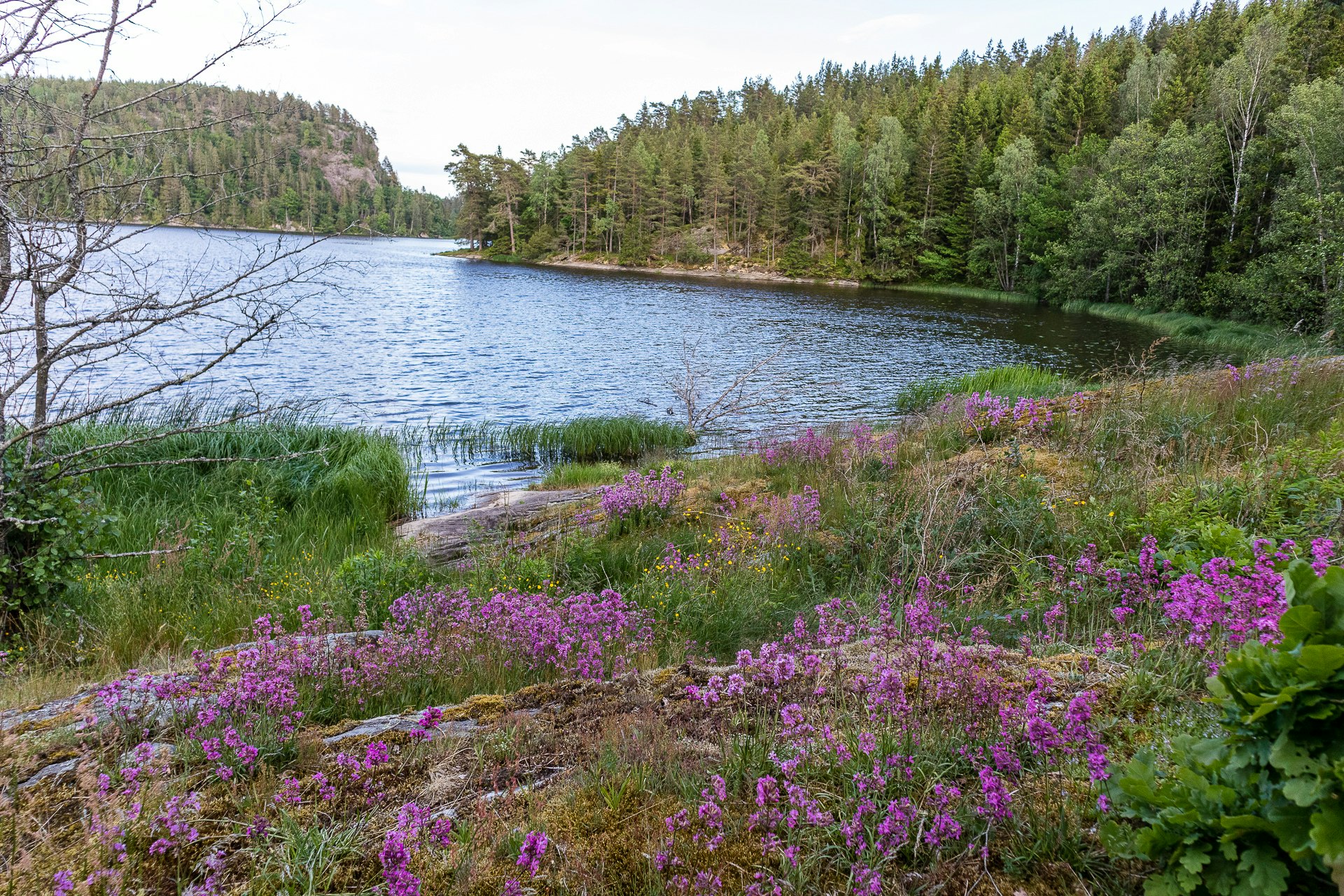 When you get to Munkedale, there is either a 5km hike to do or take a taxi from Uddevalla to reach the trail. Taxi fare can be quite expensive due to the distance from Uddevale, expect at least 800 kronor.
---
Accommodation
There are multiple stopping points on this section of the trail, ranging from small clearings with a fire pit to Modalen, a rentable hut, with drop toilet, shelter, fire pit & soft ground.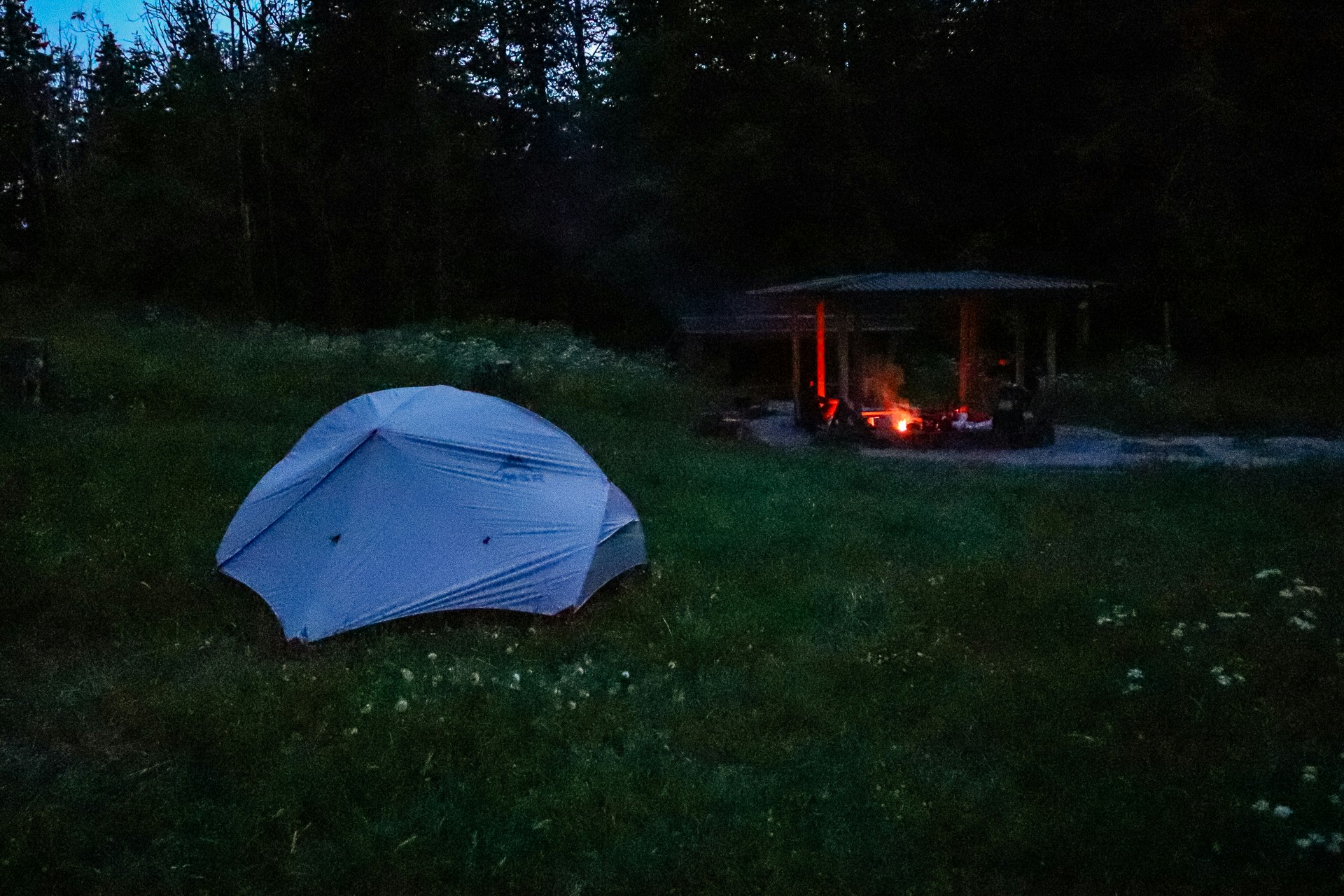 Just outside the site, there are some old stone walls and a slow-moving stream a short walk away.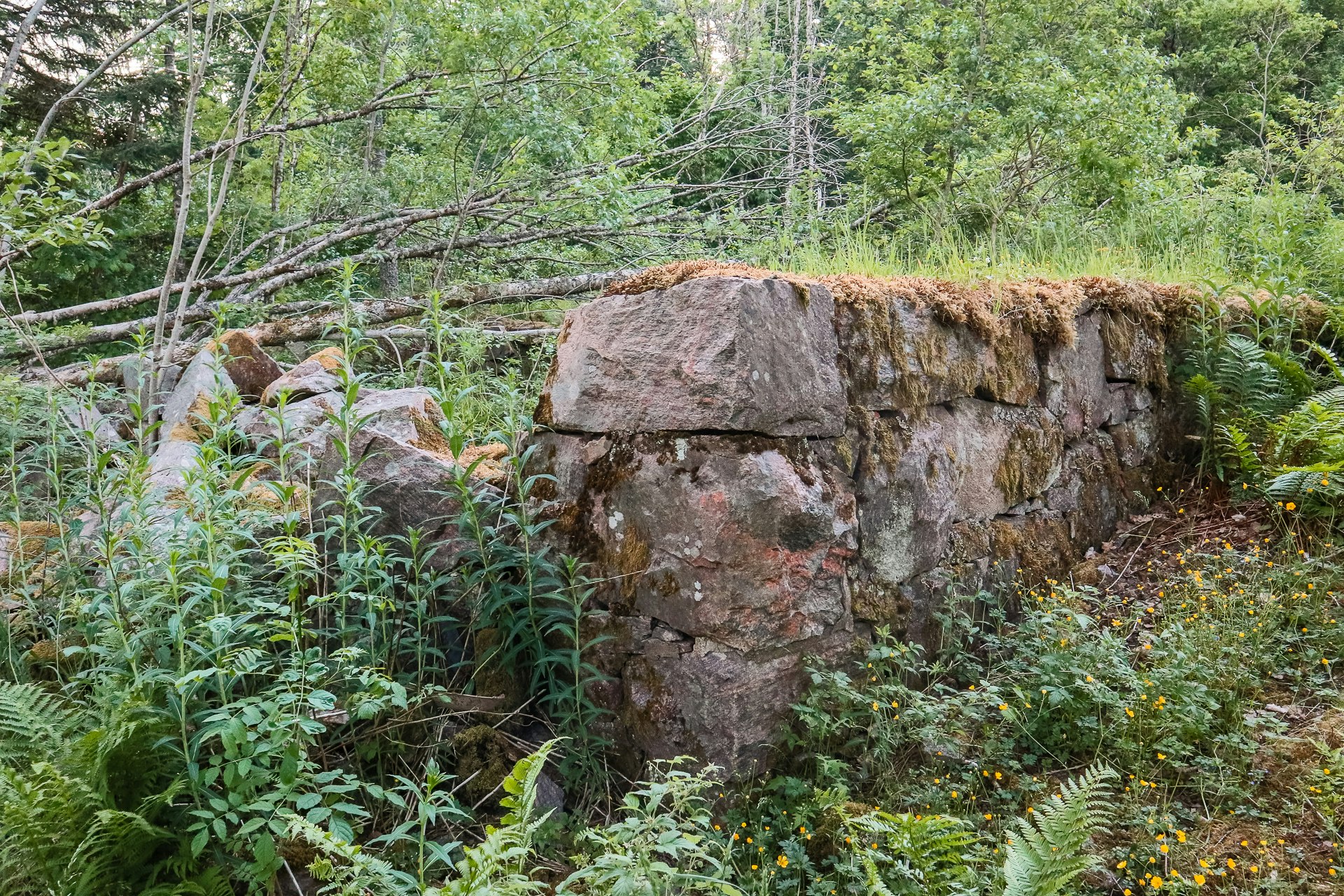 ---
Sights
Bridge
Early on if walking south, there is a remarkable bridge to cross the river.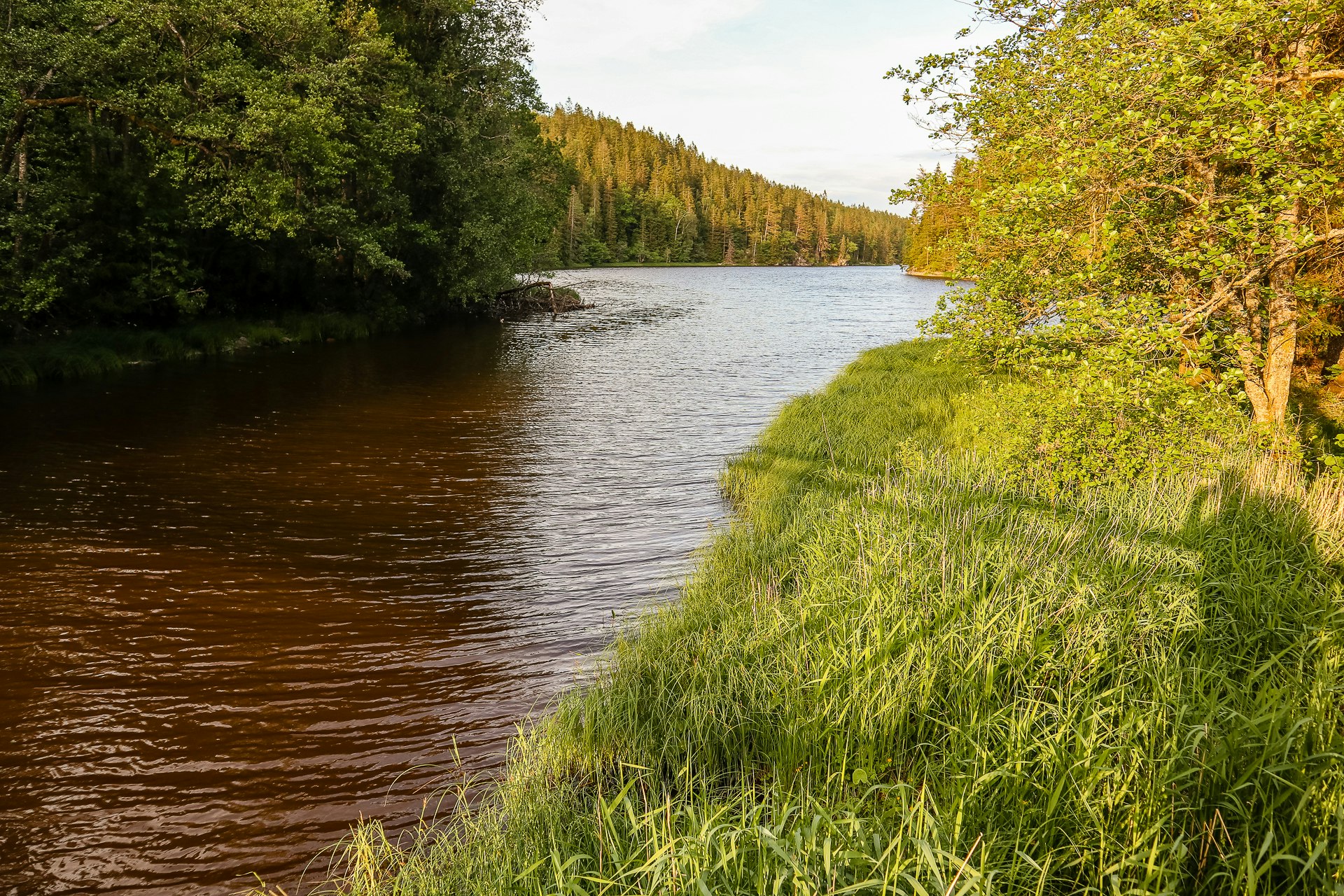 Fingers Grotto
Near to the main campsite, there is the Fingers Grotto.
The Fingers are not caves but shapes in the rock that looks from above to be in the form of fingers. Bandits used them as a base and protection from the elements.
Övre Trästickeln
Lake Övre Trästickeln is beautiful, and it was the border-country in the fighting between Sweden and Norway right up until the 1700s.
---
Trail Information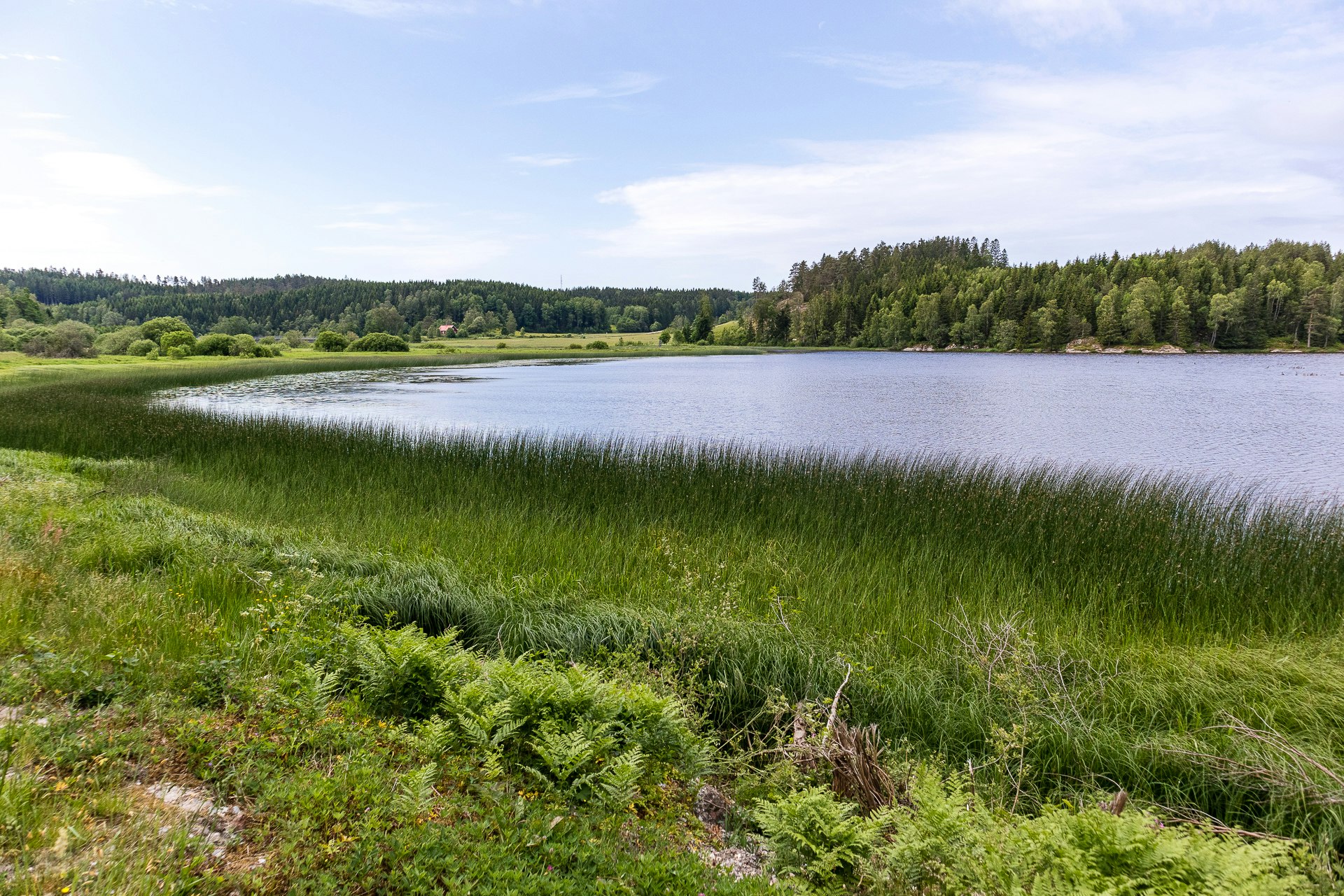 A shorter stage of only 13km it is marked as a difficult trail and has some areas with ropes to assist climbing, it also has some steep slopes to hike. The final third of the trail as you reach stage 13 is comfortable.
Accommodation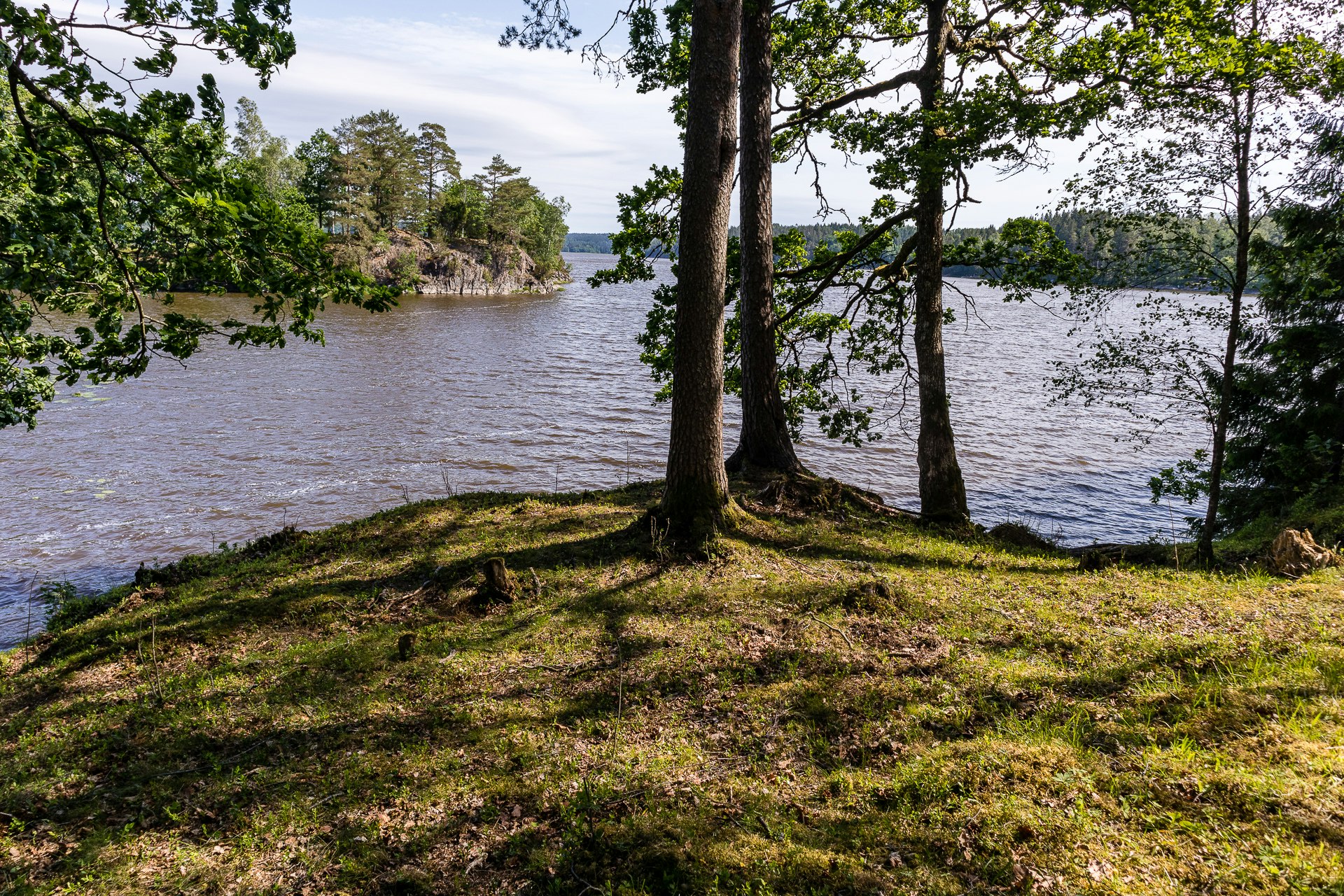 Kåtan
A 14-bed teepee on an outcropping of rock facing the water, a fire pit and easy access to swimming makes this a popular place to stay.

Hallestugan

Our overnight was at Hallestugan, a big cabin you can rent a bed at, or there are several prime spots for tent camping. The first, on its outcropping of the hill, was taken by some kids out for the weekend. We camped in a second space past the main building in the land previously used as a house. Many stones till remain and one room, complete with a doorway is in good condition.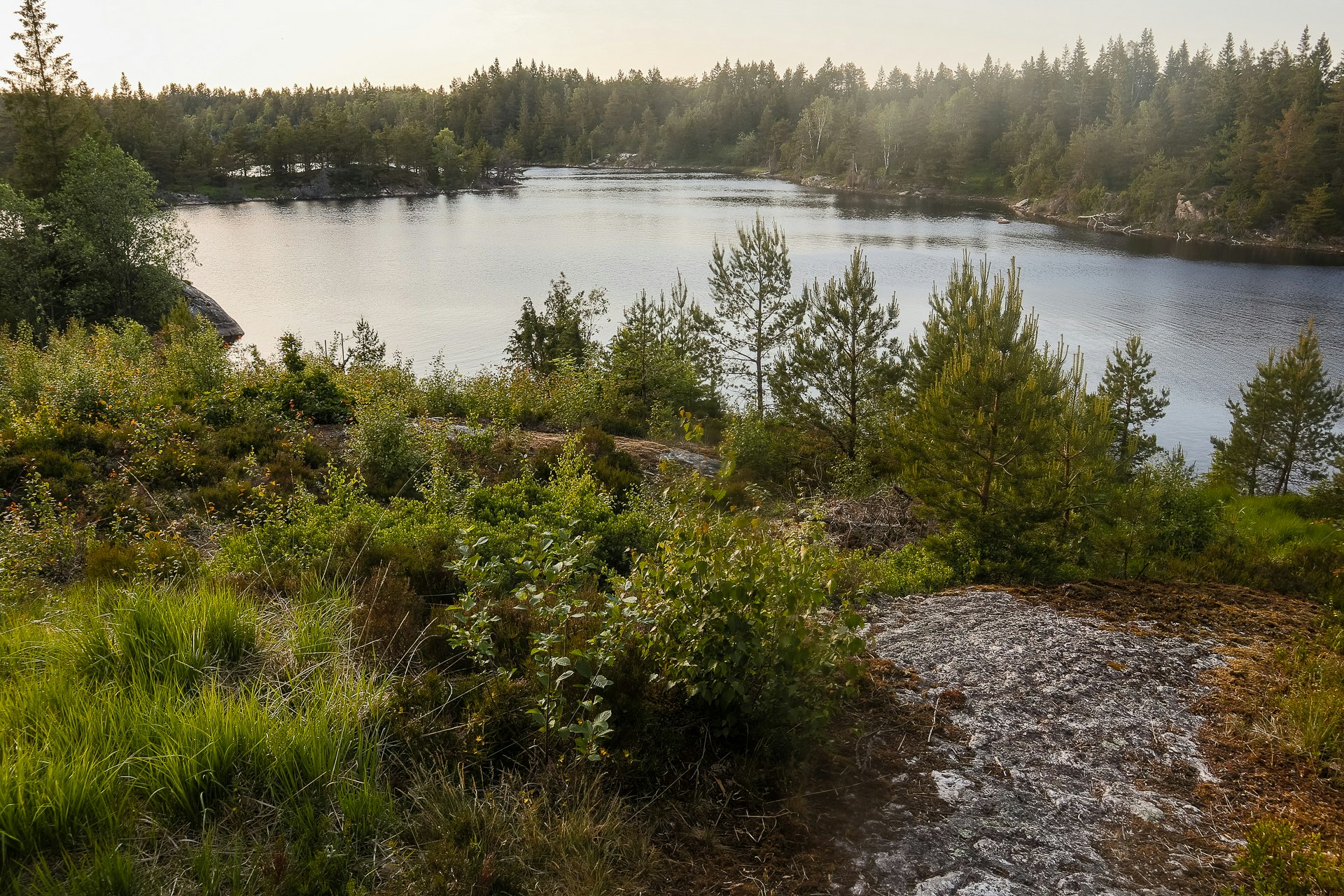 Freshwater from the pump is readily available, and several toilets in good condition. A dock gives easy access to the ice-cold lake water for any who wish to swim.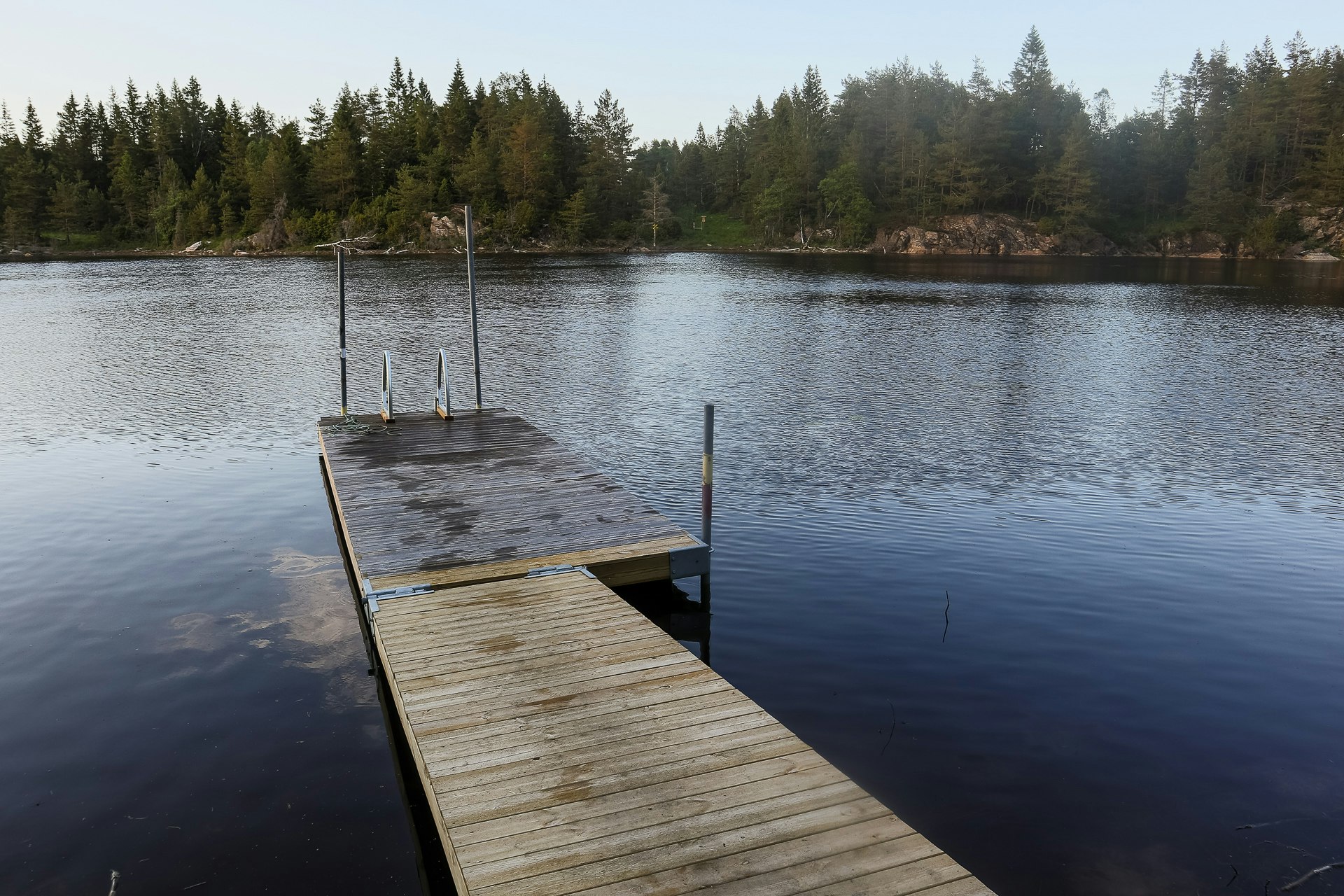 ---
Sights
Vastra Krokevattnet Gumperod
Along the trail, you pass two stone pillars. These mark the entrance to the remains of a family building from the 1600s.

---
Hallestugan's History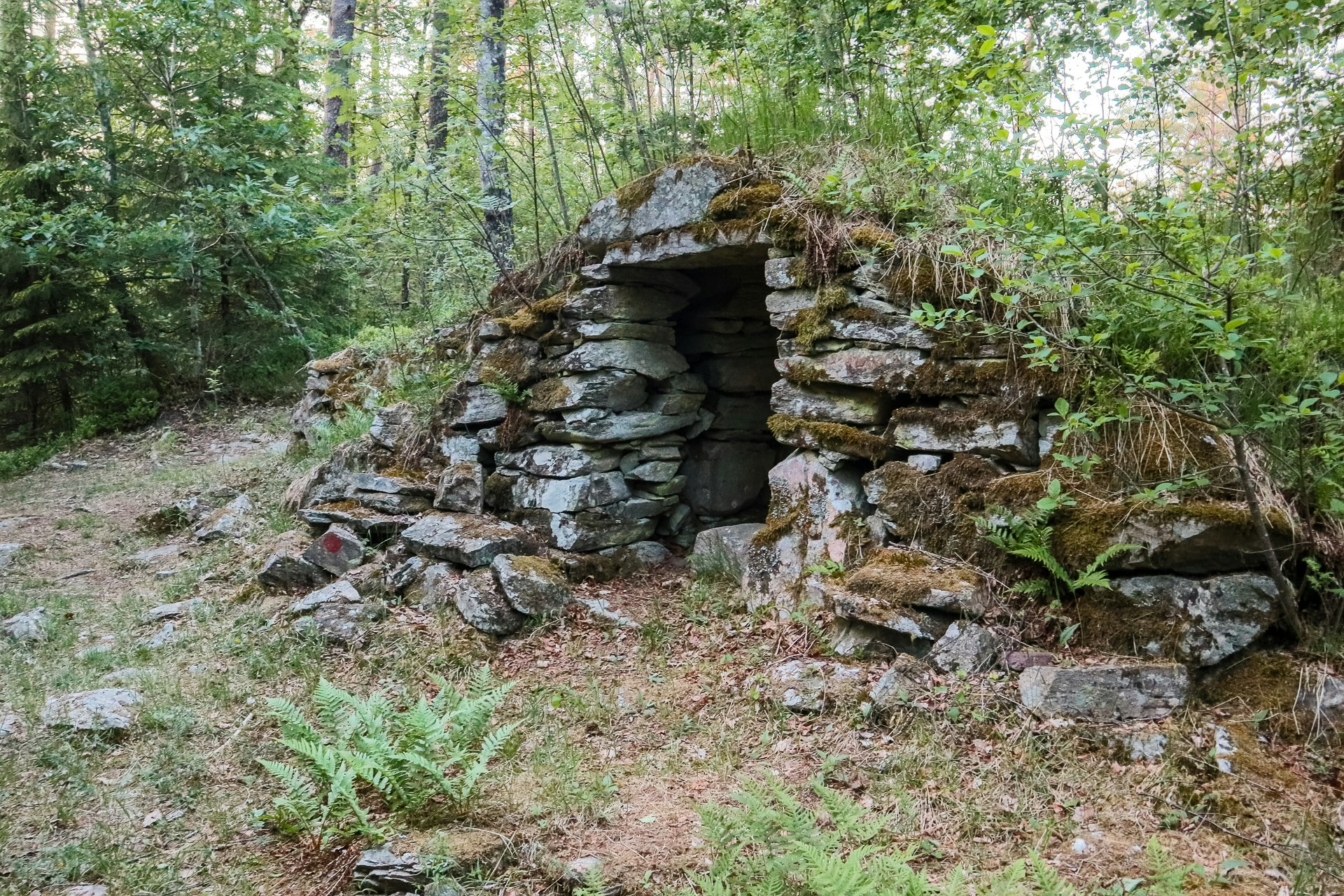 Just past the main building, a small clearing waits. As you look, more and more stones become apparent until you realise you are looking at foundations. Constructed in 1888 by a brother in law of Olòf Jonassonit is mostly in ruins, but one room complete with a door beneath a large tree remains.
---
Watermill
One hundred fifty years ago, beside the trail on the river stood a small watermill and mill house. Little remains but ruins, but in places, the curious can still find the mill wheels used for other purposes.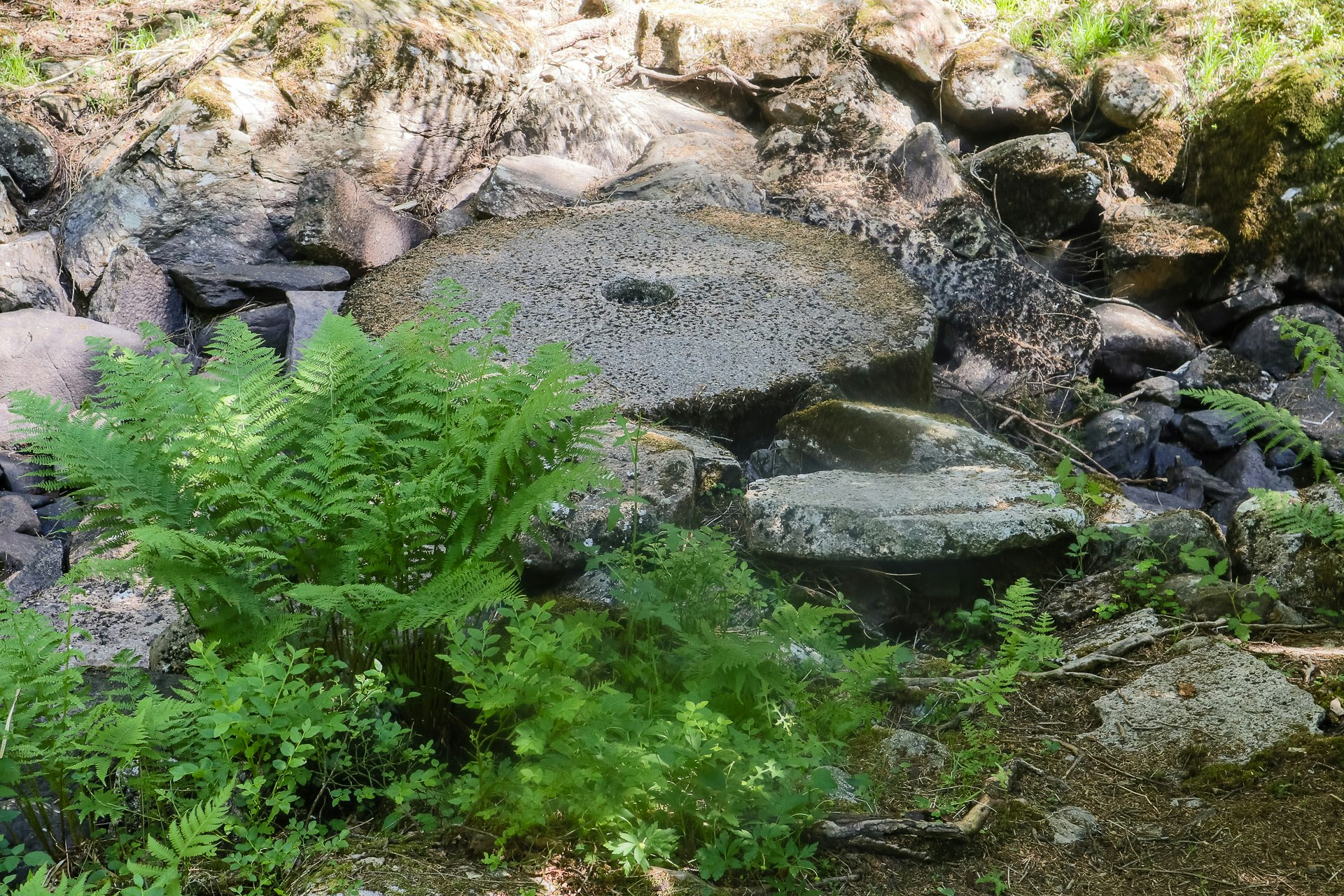 ---
Åleslån

An open-air museum dating from the 1600s, Åleslån offers benches, a fire pit, water and potential camping spots. In the summer months, it is open as a museum showcasing life in the 1600s.

---
Trail Information
The trail is marked as difficult and goes through some heavily wooded areas with some steep climbs. In total it is 12 kilometres.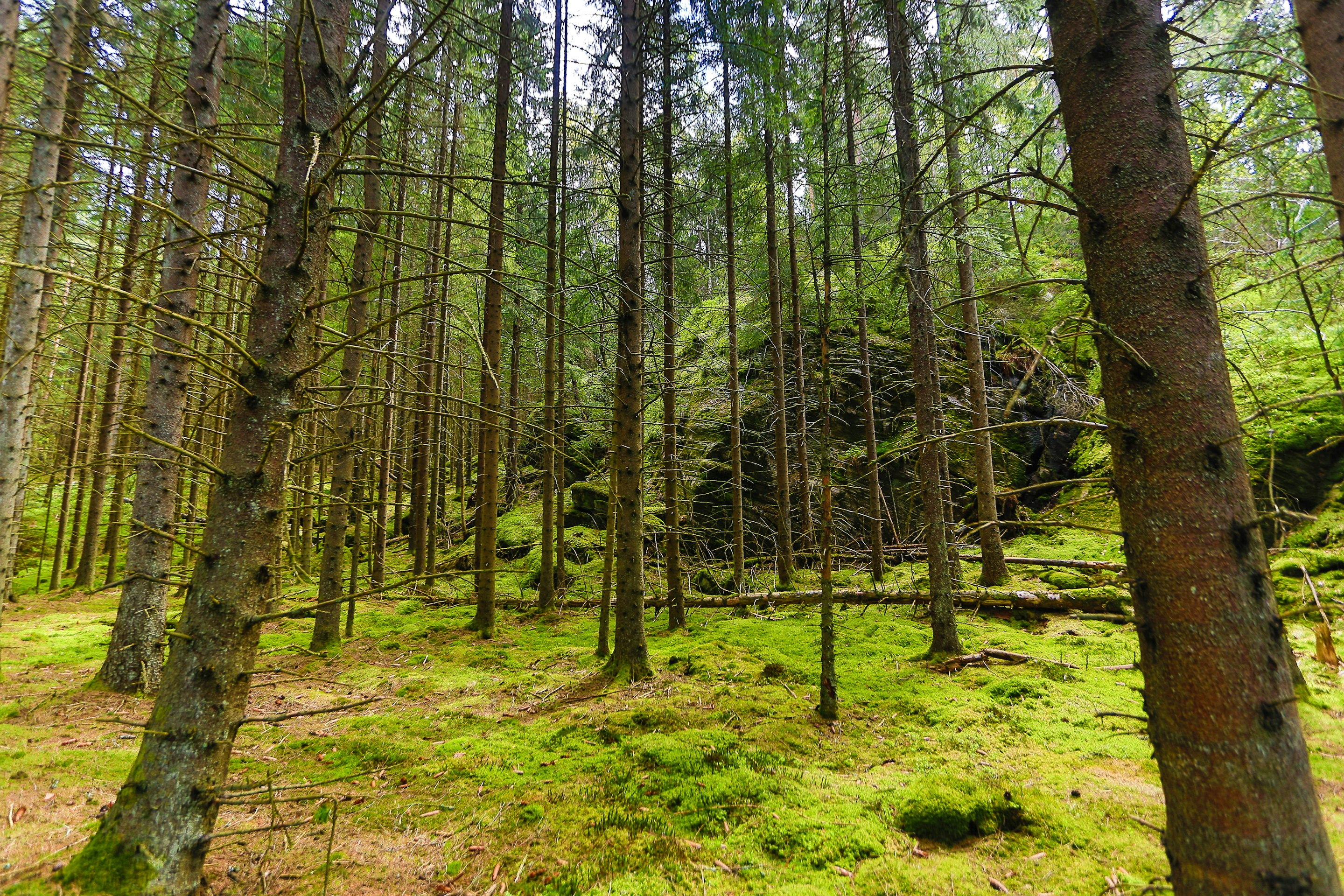 Accommodation
This was done as a day hike, so no personal information on where to camp.
Sights
At the start, or end of the trail, depending on your perspective sits Angered Church, a building from the 13th century. The bell dates from 1544 and is one of the oldest in Western Sweden.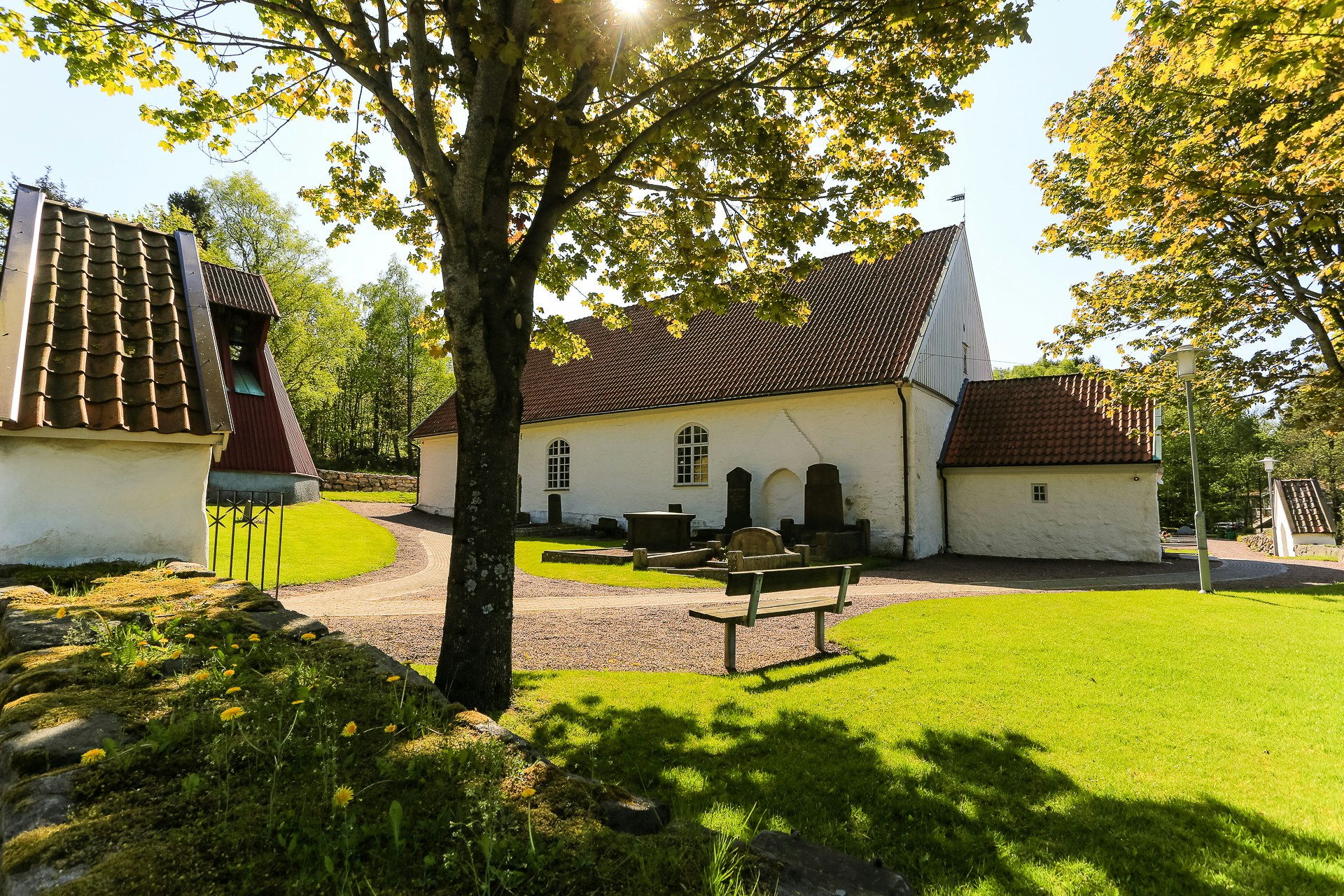 ---
Trail Information
This section of Bohusleden is only 8 kilometres long and is of moderate difficultly. Lots of dirt trails and gravel tracks make the eight kilometres fly by. Several lovely lakes dot the hike's distance.
Accommodation
This was done as a day hike, so no personal information on where to camp.
Sights
Kåsjön is one of many lakes you pass during this hike; in good weather, the calm water reflects the deep blue Swedish sky.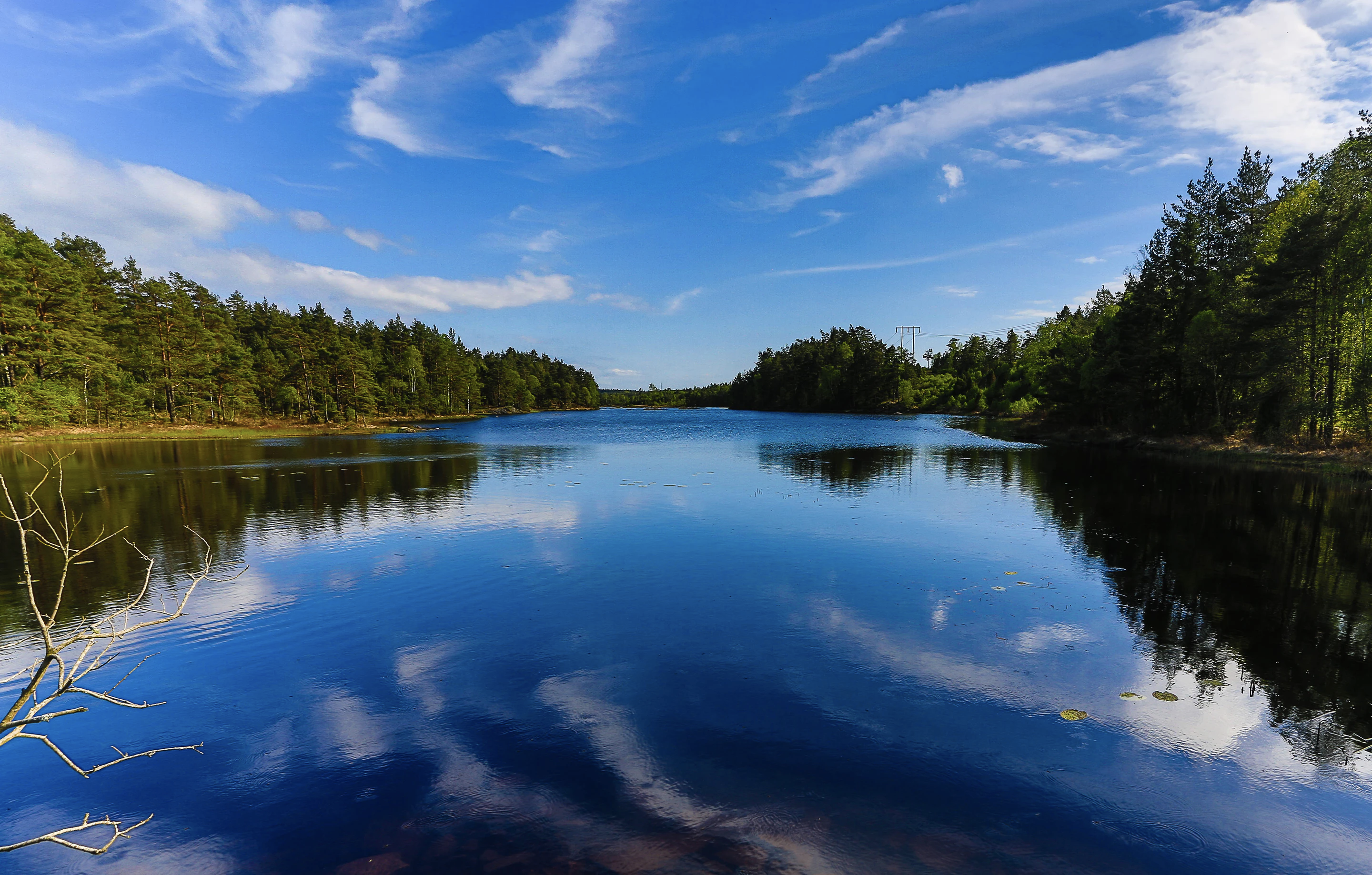 At the end or beginning of the trail depending on your preference, Jonsered's Factories and courtyards can be explored seeing one of the reasons for the town of Jonsered existing. Build on the rivers to allow both boat access for moving goods and for the mill power they provide.