Gaudi's influence can be felt throughout the city, even though there are in truth only a small number of his buildings in a large sprawling city the influence of colour and shape make Barcelona an interesting city. Whilst it has many of the dull square buildings that infest major cities, it also has old churches in immaculate repair and colourful shapes and sculptures scattered through the city.
Barcelona shines when the sun sets and the colours of the sky merge with the colours of the buildings.
The major roads in Barcelona are huge, dividing the city like bones.

Day 1: Friday
I had an early start for this trip, getting up at 5:30am for my flight, at least in part due to expected traffic from the EU conference in Gothenburg. In the end there was no issue and I had along wait at the airport. I took a cab from Da Vinci airport to the hotel, dropped my excess gear and headed out into town to make the most of my time.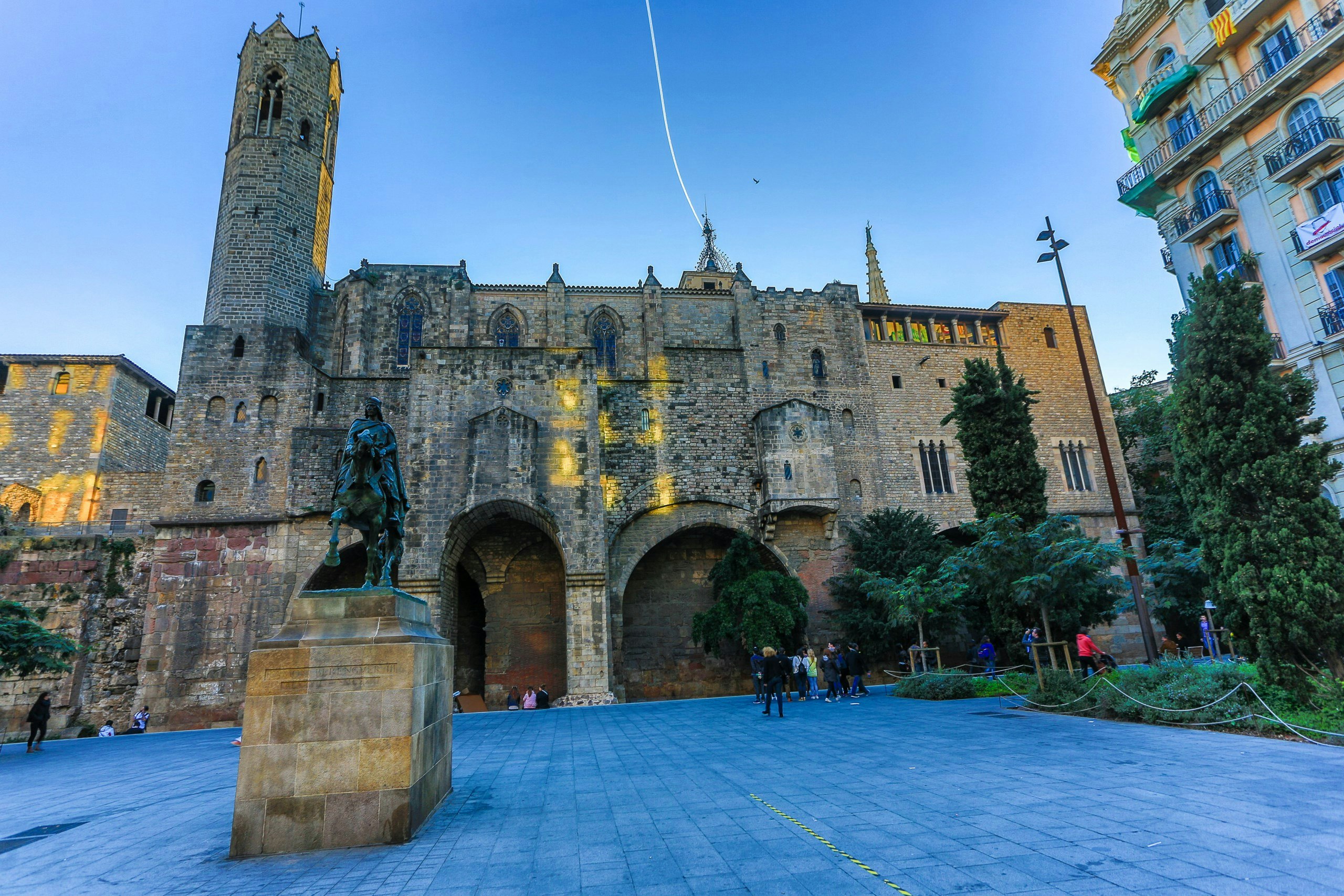 The first thing I encountered was the Barcelona Market with its curved roof and the ruins of an ancient house below it carefully curated and visible.
I then stopped for lunch at a nearby pasta restaurant where you choose pasta, topping and sauce to create your own specification of meal.
The next stop was the Picasso Museum. Set in an old villa, with exposed stonework, the museum is not large, but it is comprehensive. The audio guide was excellent giving insights into Picasso's history and approach. Like many I was only really familiar with his more abstract work, and seeing the paintings he did at 14 in classic style oil was eye opening as were the rooms where he painted the same scene in various styles and mediums allowing viewers to start to draw out the shapes and themes in the abstract from the 'original' works.
Following the Picasso Museum, I headed to the Cathedral for a photo or two. Whilst not a particularly huge structure, its location in one of Barcelona's central points gives it a dominance over the surroundings. Surprisingly simple looking it is still quite lovely.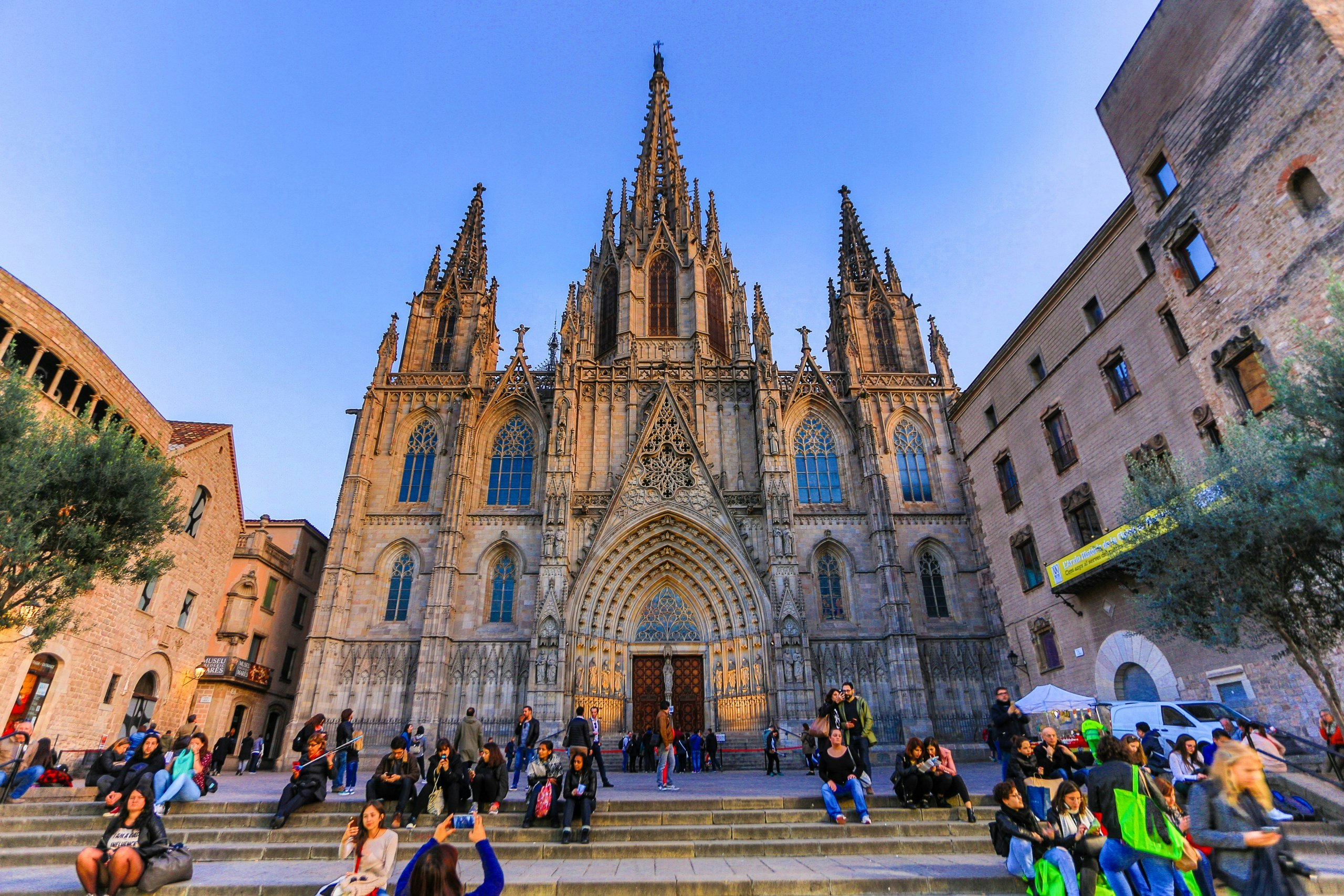 I then wandered over to the nearby Barcelona History Museum, which stretches out under the existing city showing the ruins of Barcelona past. Raised walkways take you across the various sections of Roman Baths, fish shops, wine sellers and the city walls. Once again an excellent audio guide gives information and context to what you are seeing and the various information posted is in Spanish, Catalan and English as standard.
After exploring the ancient city, I stopped for coffee in a small local coffee shop whilst I waited to hear from my friends who I was meeting in the north of the city for some food. We ended up at their hotel after some drinks in town for dinner.
Day 2: Saturday
I started my day with coffee and croissants in view of the Arco de Triunfo de Barcelona, I then of course headed over to take a photo of it. Whilst not to the scale of the Paris Arc du Triumph it is still an impressive sight.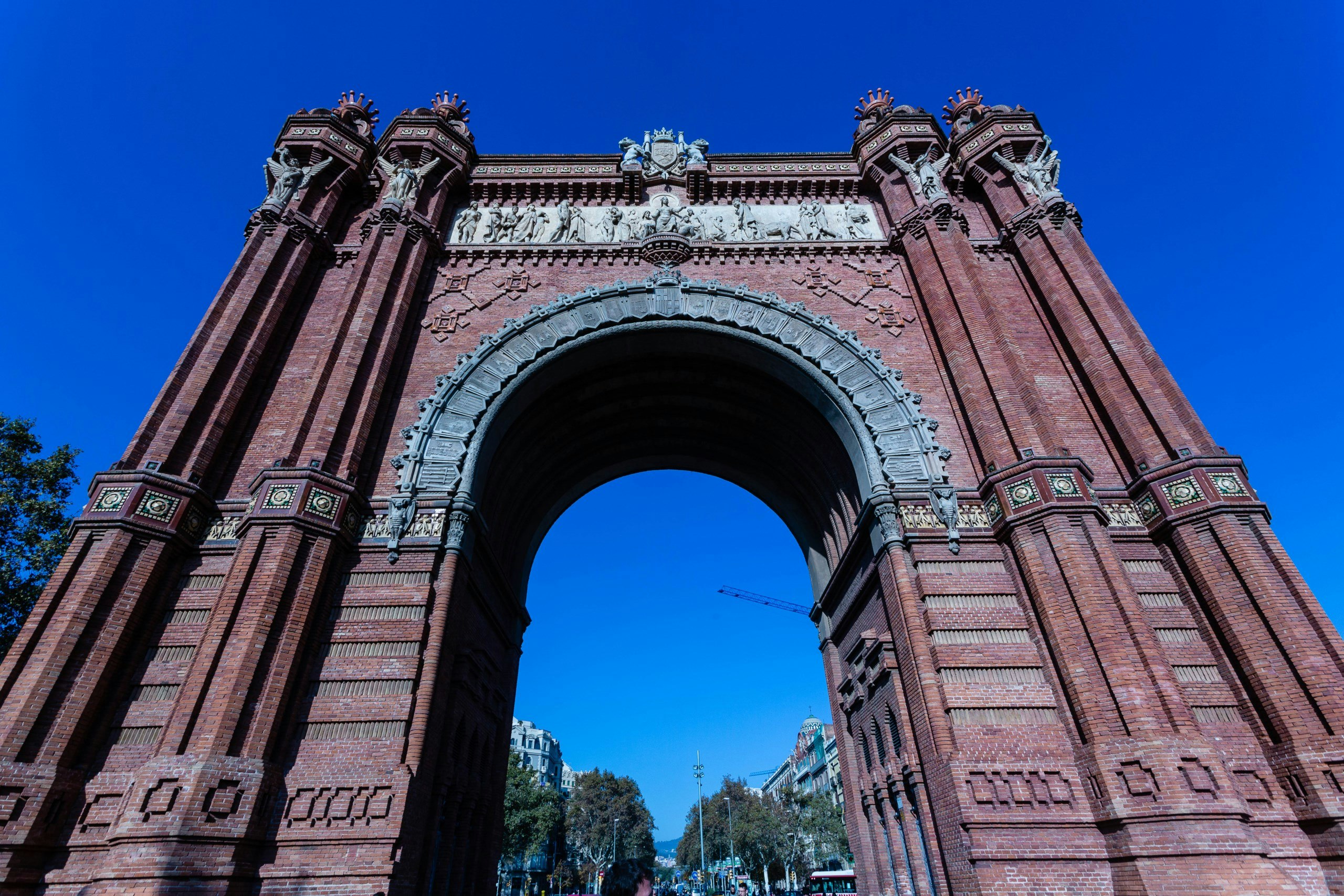 I had booked tickets before leaving Gothenburg for the Sagria Familia, Gaudi's unfinished masterpiece of a church. I walked all the way to it, but still arrived quite early and so stopped for coffee again before my ticket time.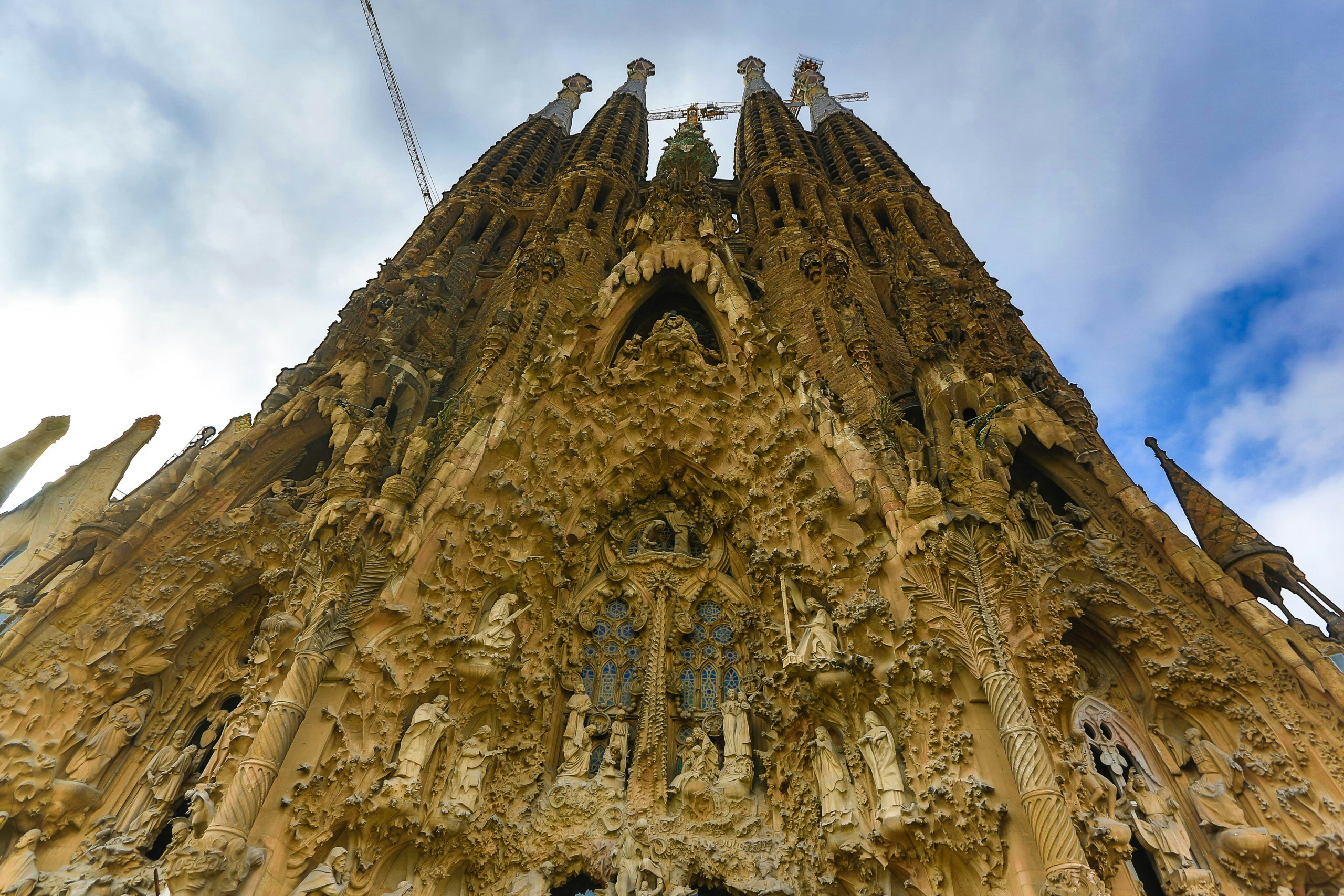 Sagria Familia is quite difficult to explain to someone who has never seen it. It uses some common themes and approaches you see in many churches but it is unlike them all. It has an almost organic feeling to it, the various towers and protrusions evoking tentacles rather than spires. The carvings, the heavy use of bright colour are all very distinct from a typical church. Inside, the use of light is masterful and changes with the seasons. Taking the elevator to the top of the Passions Tower gives a view over the centre of Barcelona. There is no doubt that it is a Christian Church, but it is one quite unlike those you will see elsewhere. Guadi's genius is evidenced everywhere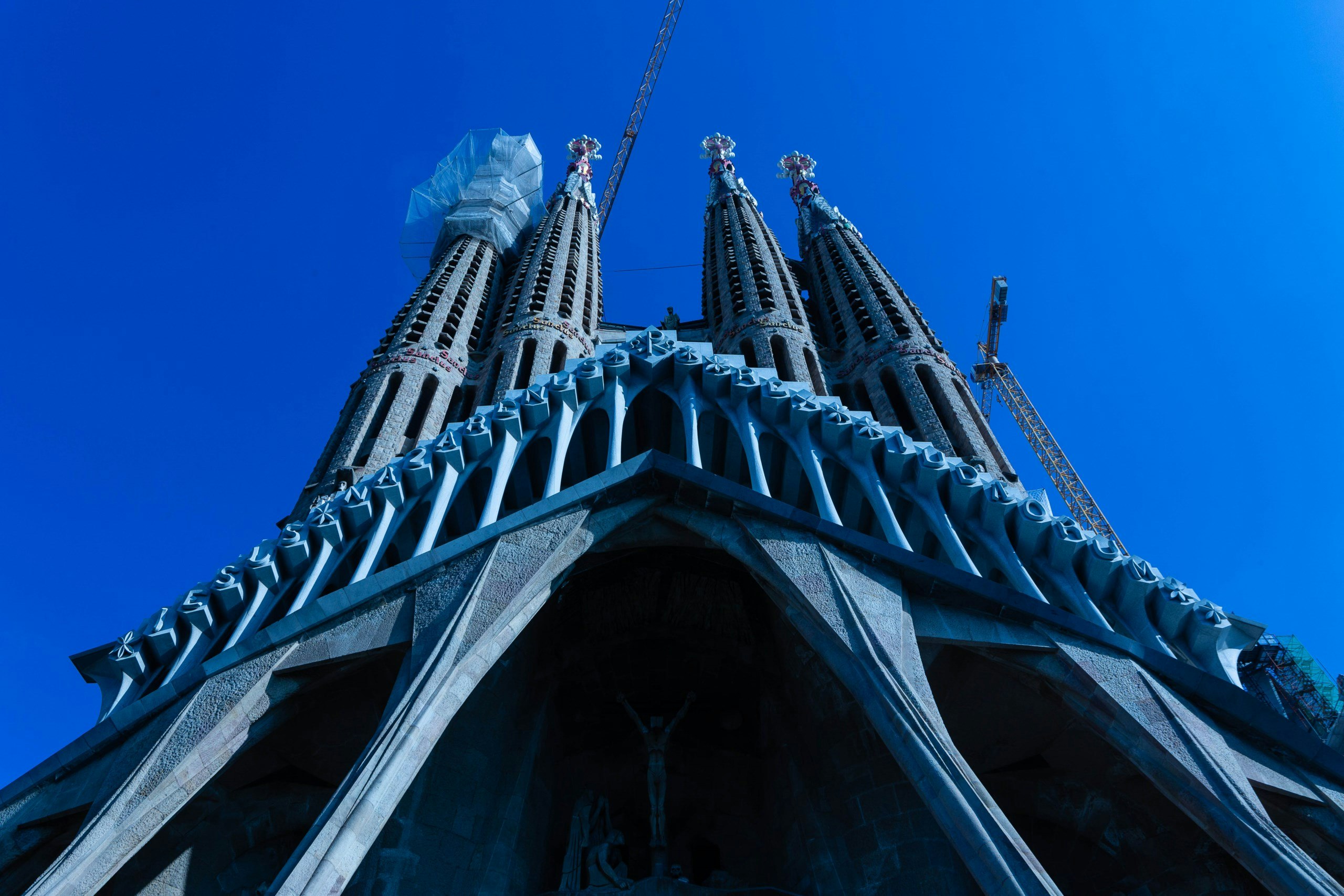 I stopped for lunch at Hard Rock cafe due to lacking time to search for somewhere both open and quick. Not an ideal choice when in a foreign country however.
After lunch, I walked down Las Ramblas, the famous shopping street and was disappointed, I had been expecting something less conventional. The wide leafy streets were there, but it was lacking the cafes and boutiques I had been expecting and was rather generic global brands.
I then found the Basilica de Santa Maria Del Mar, a 14th Century gothic church much more like the traditional churches people imagine. In its shadow a large market selling gourmet foods and art thrives in a courtyard of restaurants.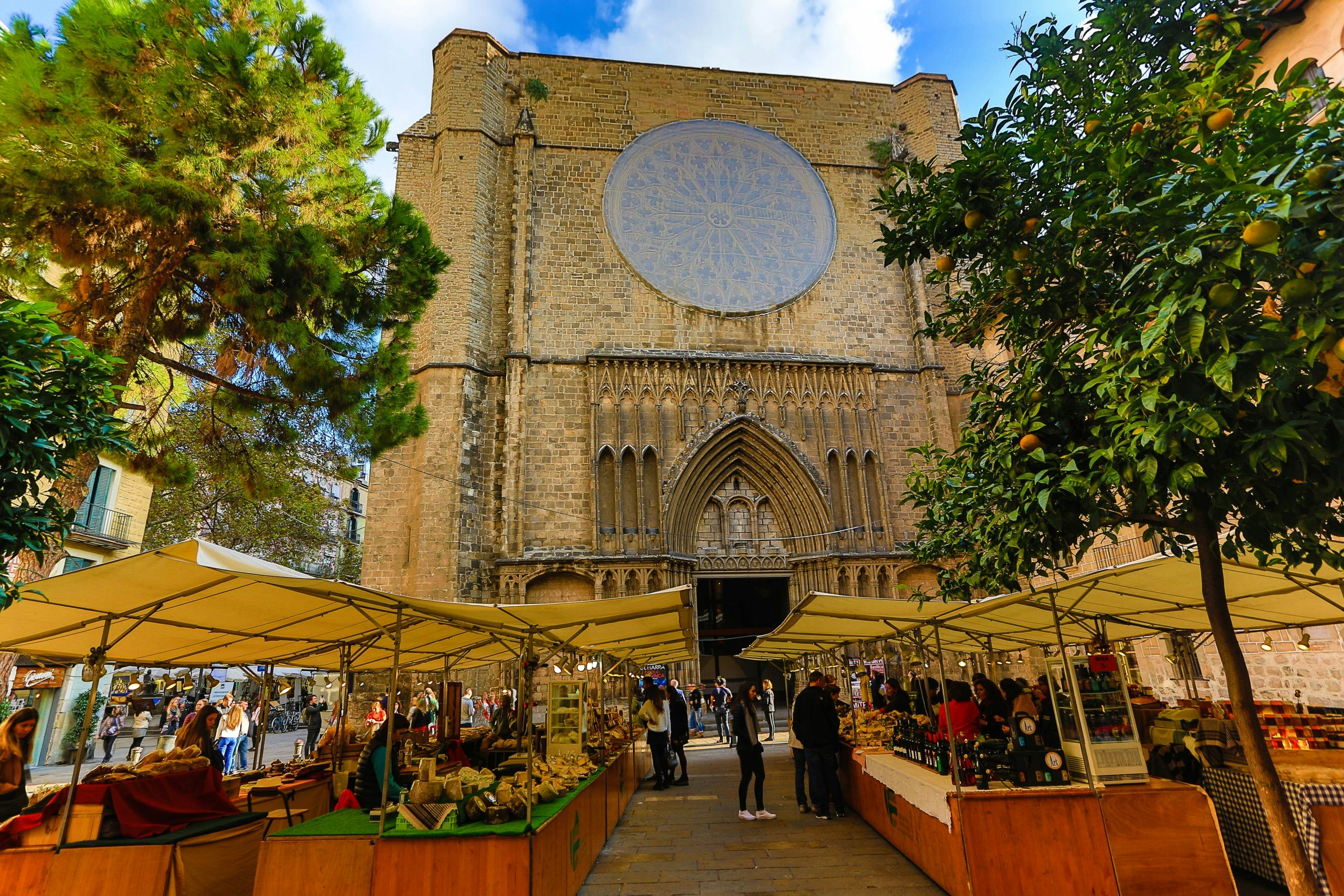 Having been walking for a while, I stopped off for coffee and cake at the 4 Gats Cafe, a regular haunt of Picasso whilst he lived in Barcelona. I took the chance to do a sketch or two whilst there, and much like Picasso to the casual observer my work looks nothing like its subject.
The next stop on my journey was the Museu Frederic Marès, a series of sculptures from various periods of Barcelonas history. Set in a building of a similar style to the Picasso museum, I was actually sent through it backwards by the receptionist for some reason. Starting at the top of the museum and working my way down. It is well worth a visit, though less well advertised than many of the other museums in the area it offers a somewhat unique view of the city through the changes in its sculpture, though post-some there is a very heavy reliance of Christ on the Cross. The overall look was so similar it had my investigating why Christ was always looking in one direction (to his right) because that is the hand of blessing.
My final viewing, before dinner at El Gran Cafe was Plaza St Jaume.
Dinner was at a fantastic restaurant, after a few false starts, where finished with a brilliant cheese board, and had live piano music throughout the meal.

Day 3: Sunday
My only goal on the last day was to see Casa Batilo in the centre of town. One of the few Gaudi buildings not owned by the government this is in private hands and is still used. Several of the apartments are locked up because the are lived. in. Five or so floors of this building are available to explore, with a mobile app giving audio tour and an Augmented Reality overlay to help explain the inspiration for the shapes. My only issue is where they do not have the information on what inspired something they make a series of guesses rather than saying it is not clear.
Whilst looking a little dated in its art deco decor it is still a remarkable building, making incredible use of light and colour throughout. Huge windows and clever tinting bring a steady light into rooms. Whilst less impressive than the Sagra Familia, it is more accessible and more understandable as it is a home rather than a cathedral.
I had just enough time for a nice seafood lunch before taking a cab back to the airport and ending my first of twelve cities.