It has been a year since I stepped into a studio, so it was with some nervousness and excitement that I made my way to Simulacra Studios in Brixton for a shoot based on the 1901 film "A trip to the moon". The studio was excellent, and has been used on a range of professional shoots for places like the BBC. There is a pool table, a bar, and a good sized studio space. The organizer does shoots like this on the weekend for the creative variety.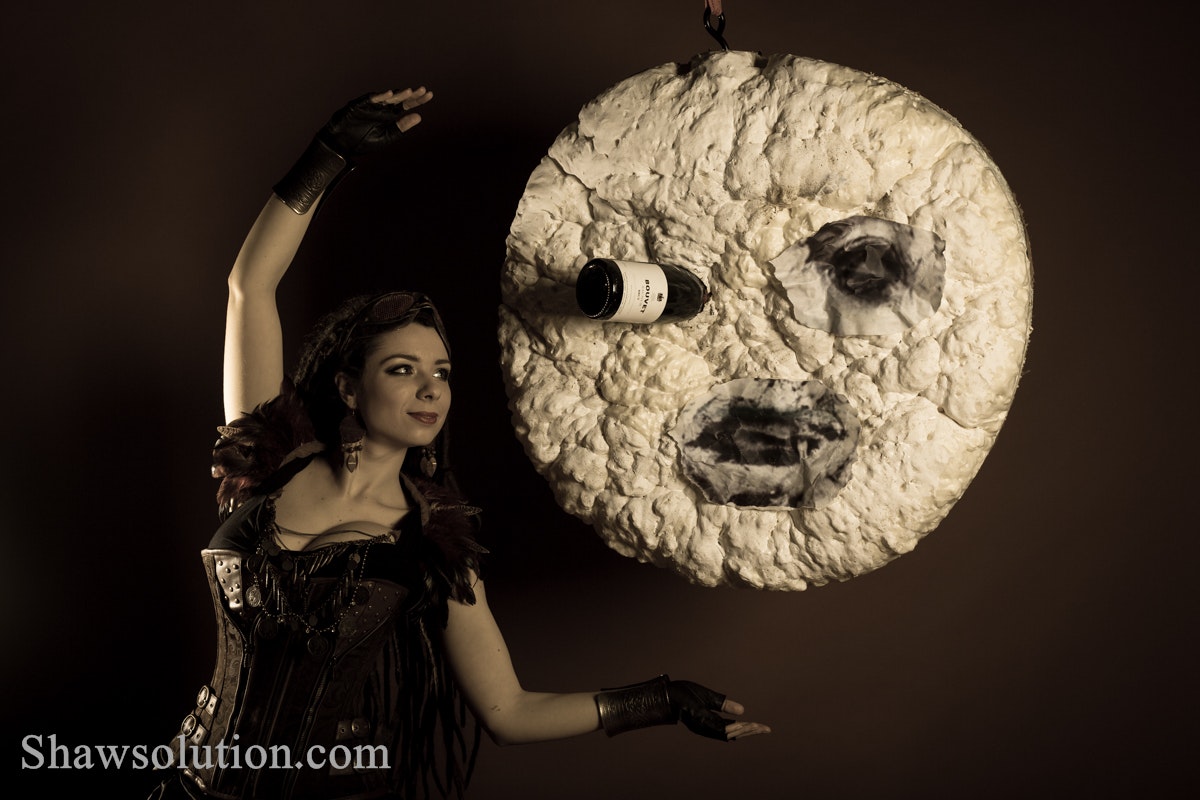 There were two lighting setups, one dark with the moon prop in the background, and one high key with a suspended balloon prop and wicker basket.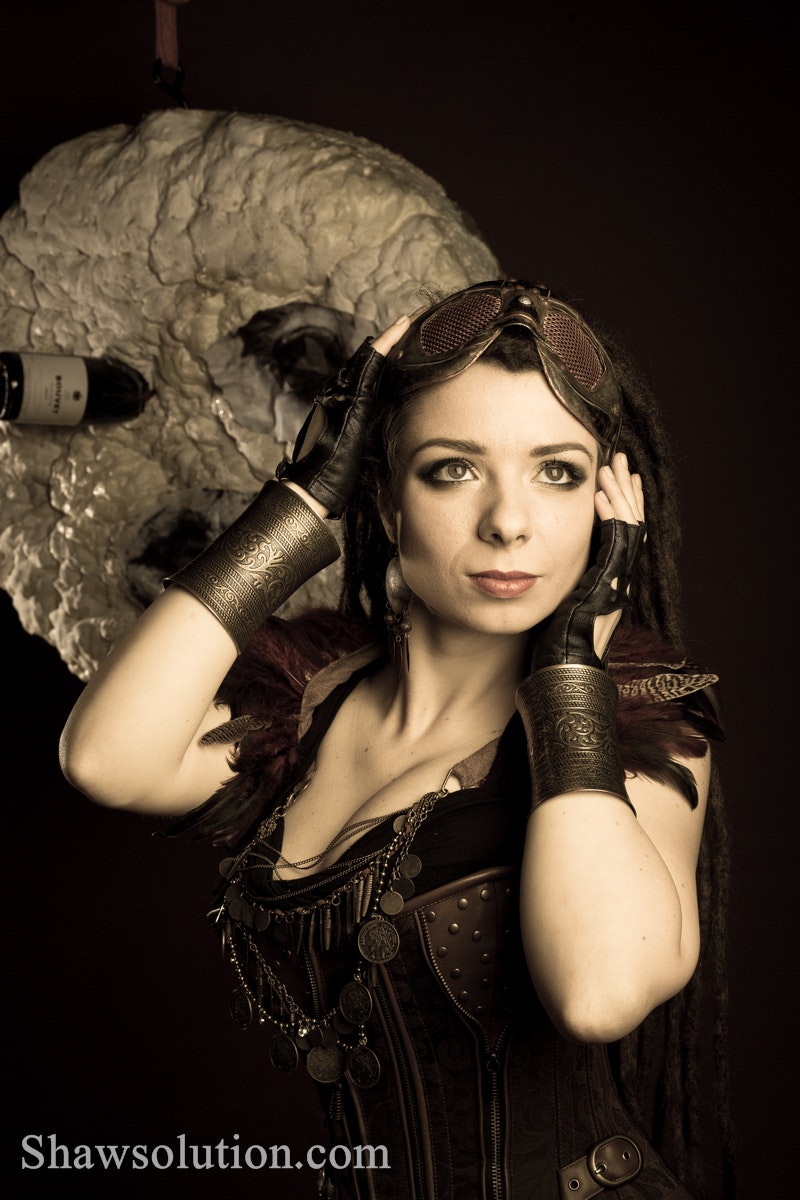 I quickly discovered that I was having technical problems with my 24-105mm lens. Most of the times I attempted to shoot with it, I got an error relating to the contacts. Which was unfortunate as both setups really needed a relatively wide angle to shoot them properly and get both large props in frame.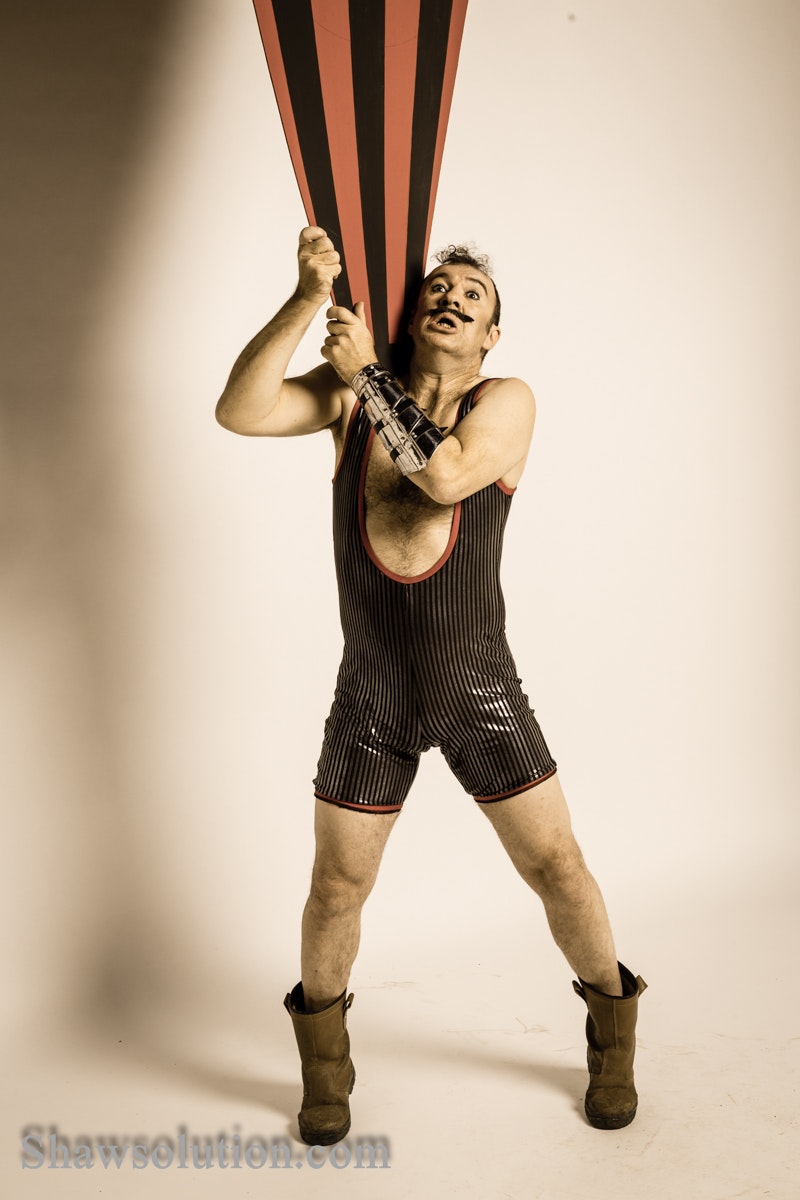 My first twenty minutes were with the low key setup with Savra. I'm not sure I'd have done the same lighting setup myself, I'd have put the snoot at the front of the setup to more directly hit the "moon" rather than to the right with the hair light aimed at the dark red background and just the softbox on the model, but this is likely more to do with my preference for harsh shadows than anything else.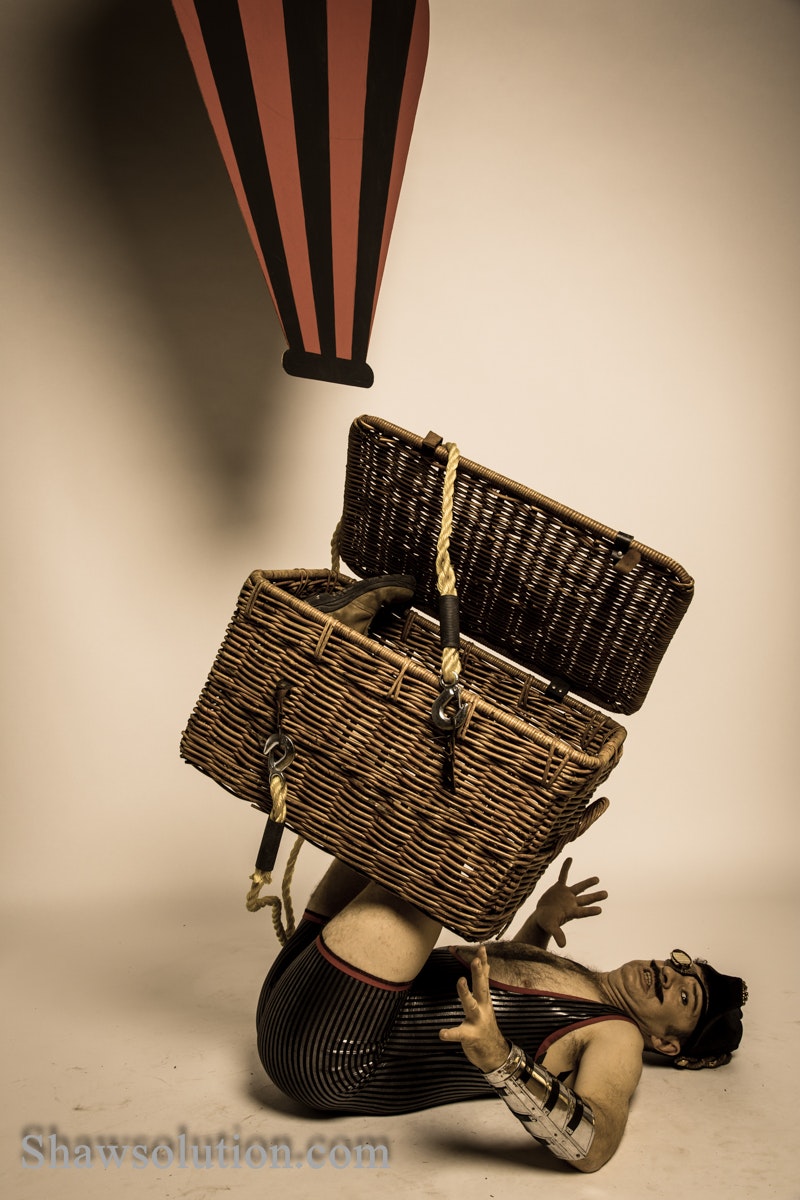 My second minute was on the high-key setup with Jake, who was extremly expressive, dressed as a steampunk balloon pilot/strongman. Here, I really suffered without my wider angle lens, as fully capturing the model, the basket and the balloon was very difficult; unless I wanted to stand in the middle of the other setup!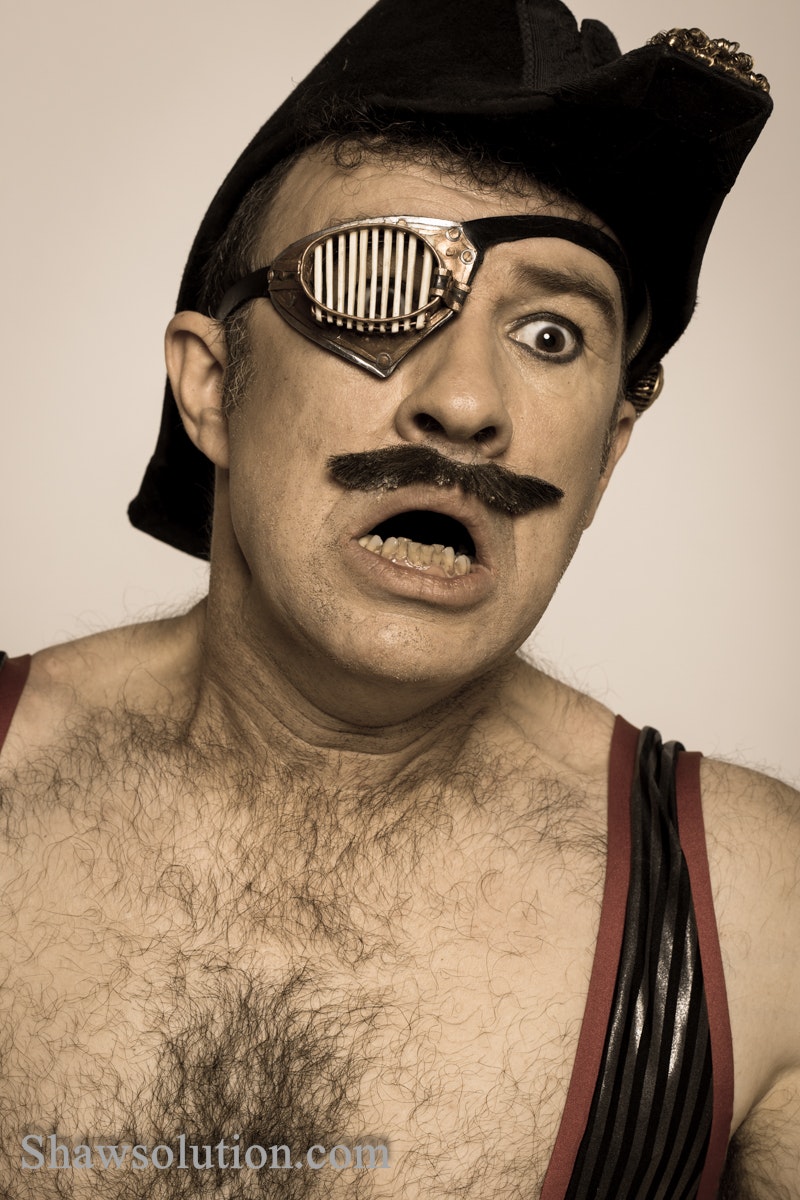 The final twenty minutes, I shot with one the other photographer at the same time, but using both models. The low-key setup didnt really lend itself to the combined shots, but the high-key setup, with the balloon props worked well, as there was a lot of options for creating a story.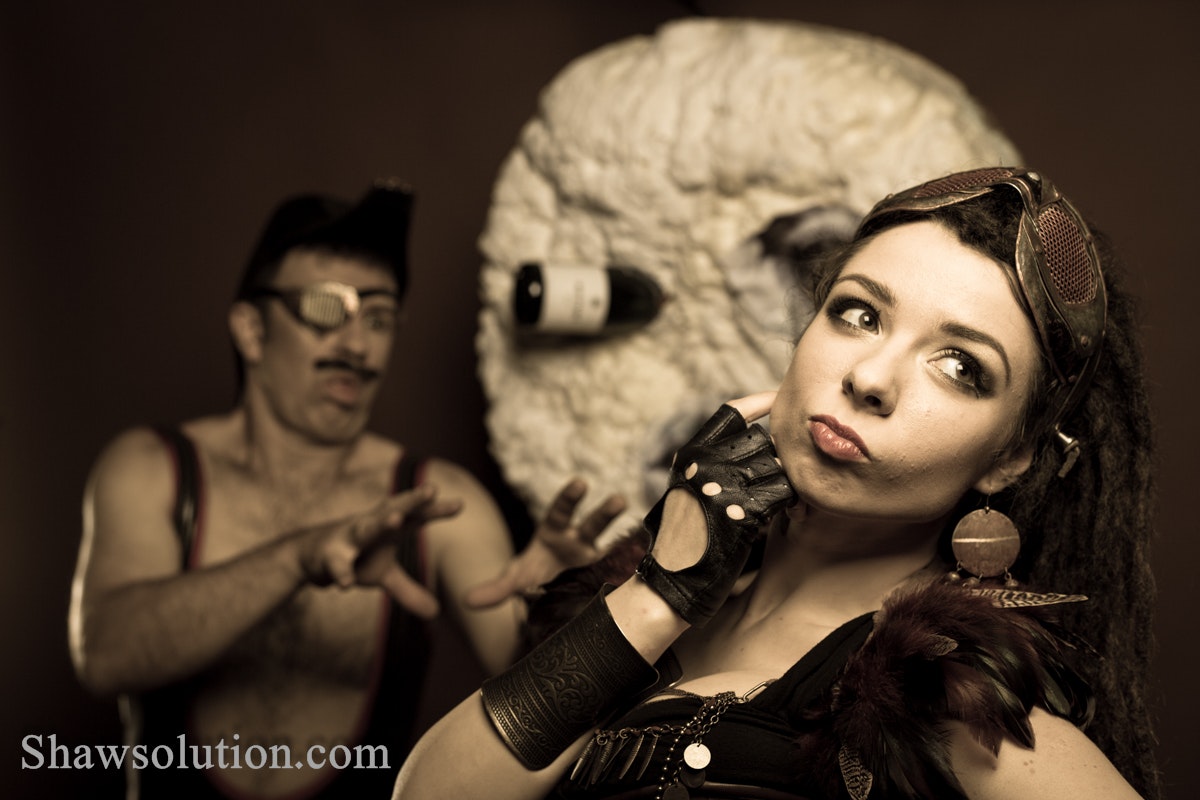 One clear reference that I'd been out of practice was the fact I'd forgotten to bring along any model release forms.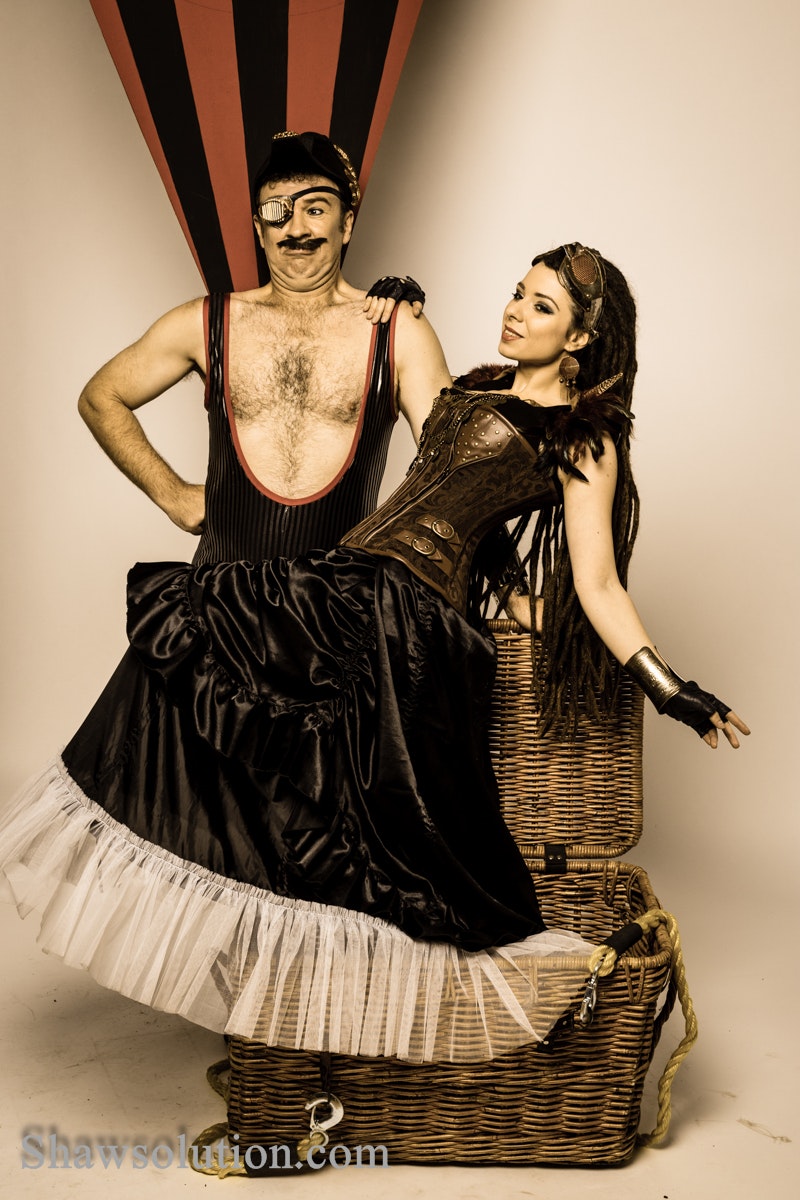 I said this the last time, but I need to get into the studio more often this year than the last.