It was a short low ride to 100% adventure, home of Central America's longest zip line, or at least so the tag line to the venue said.
It is a well organised business and the guides are very knowledgeable and friendly. We were kitted out for the zip-lining and had a thorough instruction. It is here I found that my go-pro had lost all charge. As such, there are no photos of mine from this activity but we did buy as a group, a CD of the various moments captured.
There are 8 zip-lines offered, with the idea being you do each in order. The first is very small and the last three very long and go over the valley in the cloud forest, dozens of meters above the ground. By the end you are soaring across a wide valley.
Generally, you sit in a harness as if on a tire swing but the last two can be done Superman style, facing down over the canopy far below, which is exhilarating and beautiful and something I very much recommend.

The final adventure is a Tarzan Swing.
45m from the ground, you are strapped into a harness, told to grab a rope and the supervisors are excellent at keeping up a steady stream of questions and patter so you don't have time to think about what you are doing. You follow instructions and answer things like 'where are you from' before you know it you step out into empty air.
The feeling is like nothing I have ever experienced. Subjectively, you seem to fall for dozens of seconds, you have plenty of time to question, hard, the wisdom of doing something like this. Suddenly, the rope pulls you into a wide swinging arc and you yell with excitement and relief.
It is perhaps one of the most terrifying and wonderful experiences of my life.
After dropping our gear back, we had time for lunch and a nerve steadying beer before we did our next activity at 100% Adventure. Whilst doing that took the chance to charge the Go Pro for the next activity from my excellent battery pack.

A short trip to the practice area and we were on the ATV's (or Quad-bikes for the non-Americans), My roommate and I original were sharing as they had limited bikes and most of the group wanted to take part but when we all climbed on, one was still available so we paid the extra to have a bike each. Which was well worth it.
We started on a very muddy, simple practice course, where one person tipped theirs over almost immediately, before moving to area two for a bit more freedom.

The second area was a set of well-worn trails through the forest. We all started reasonably but slowly built up our confidence until we were zipping along and going off piste into areas we had to be chased out of...

Area three wasn't an area but an excursion along public road and long dirt track until we reached a peak overlooking Montverde on one side and the pacific on the other. It was breath-taking.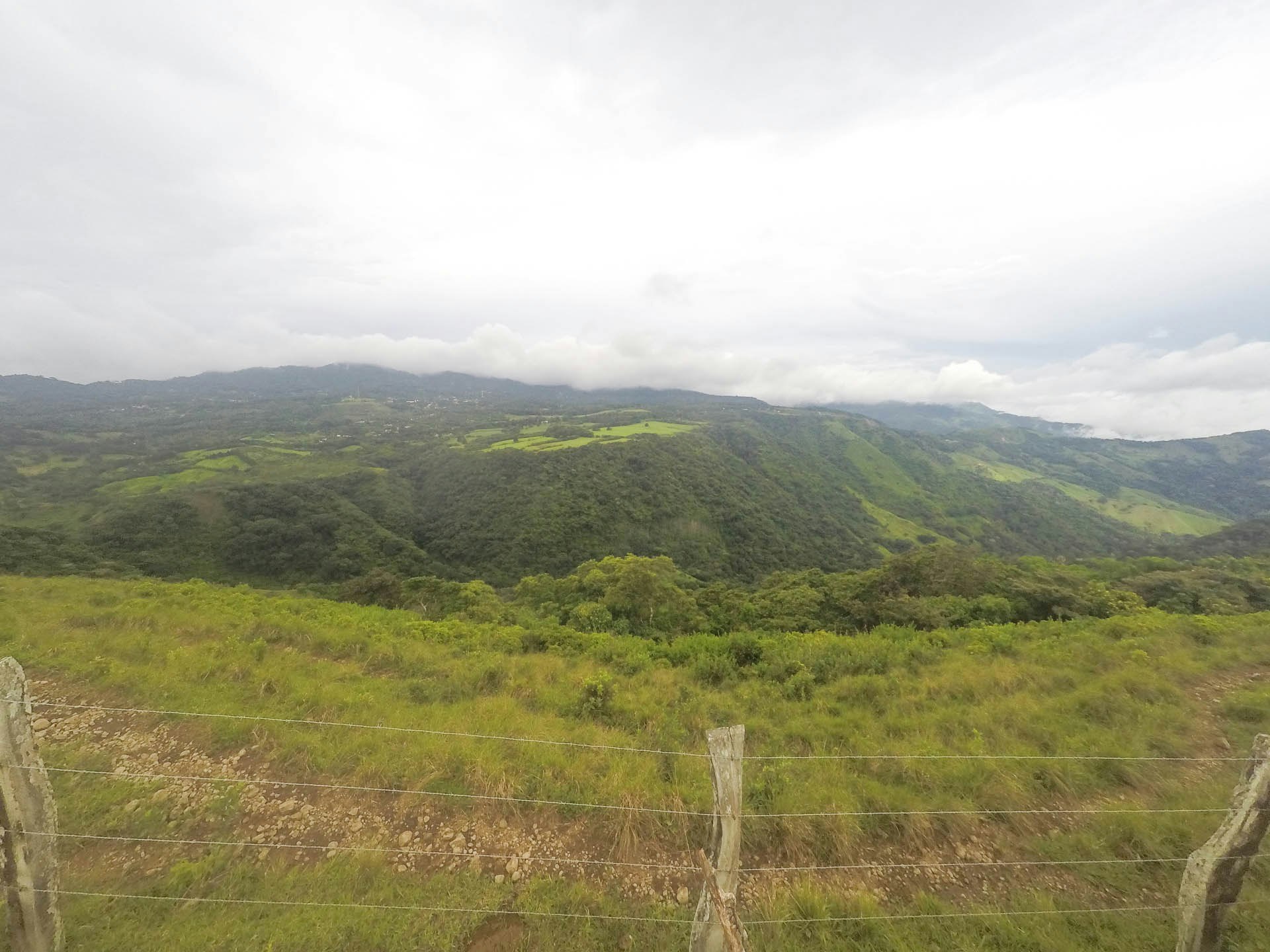 It was here my brief charge of my GOPRO ran out but emboldened by all I have learned and seen, I threw the vehicle around a lot on the way home, learning how to fishtail the rear...